Before becoming a wedding photographer in Raleigh, I (Christobal) was a photojournalist at the Houston Chronicle. While in Houston, we had a close circle of friends, who hung out all the time and one of those good people was Vanessa.  We were all there when she turned 21 and now we are all there when she married the absolute best man in Ian.
Kathleen and I flew to Boston, MA to document her wedding, which started at Dentes. Dentes is a barbershop. If you have never experienced this, well, you must. I then traveled over to the hotel to see Vanessa. She chatted to me about Keytar Bear who is a local street performer that was going to perform at the wedding.  As my good friend Camila said, "Only Vanessa would have a guy in a bear suit at her wedding." Yeah, it's a little different and fun, but Vanessa is a little different and lots of fun.
Prior to the ceremony, Ian, Vanessa, and I took an Uber around town. We shot some portraits at several historic locations in the city and of course their favorite bar. The drive was hilarious as Vanessa and Ian debated with the Uber driver.
The ceremony was on the Roof Garden overlooking the skyline of downtown Boston. The intimate wedding was filled with their closest friends and family members. They were all smiles when Keytar Bear played and watched Vanessa walk down the aisle to Ian. The ceremony ended with a kiss and a thumbs up from Keytar Bear.
The couple headed over to Ames Deli to join the rest of their guests after the family portraits. The reception was filled with laughs, hugs, great food, and drinks. What a wonderful wedding. Congrats Vanessa & Ian!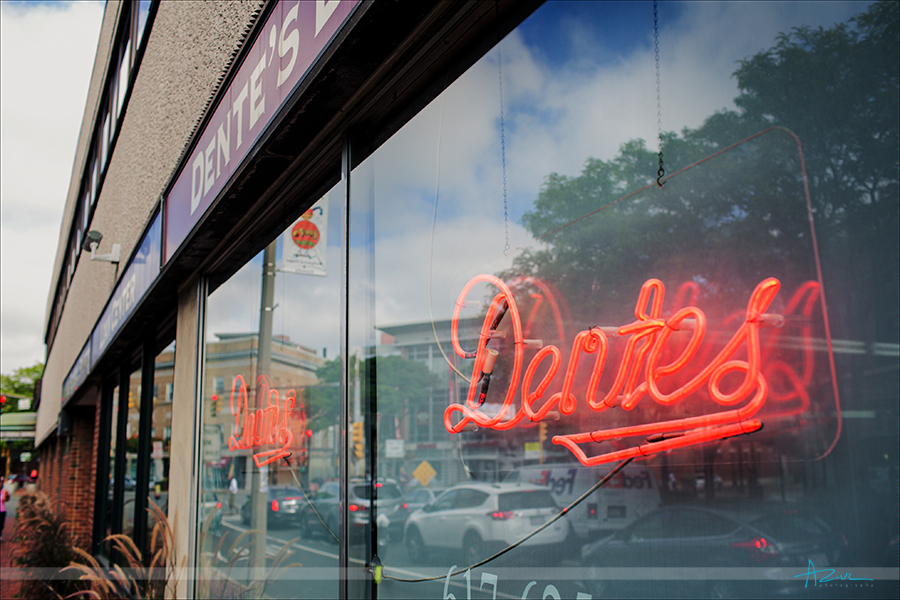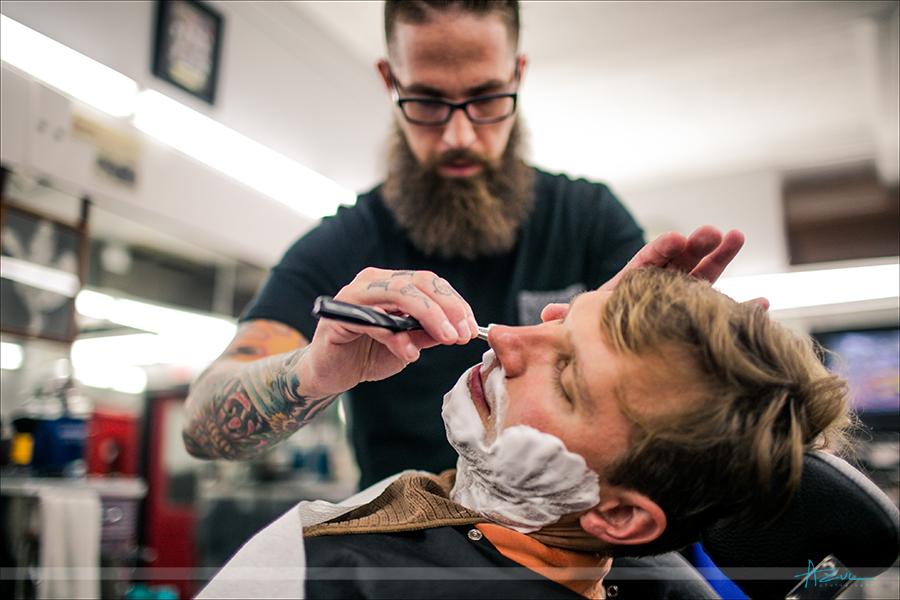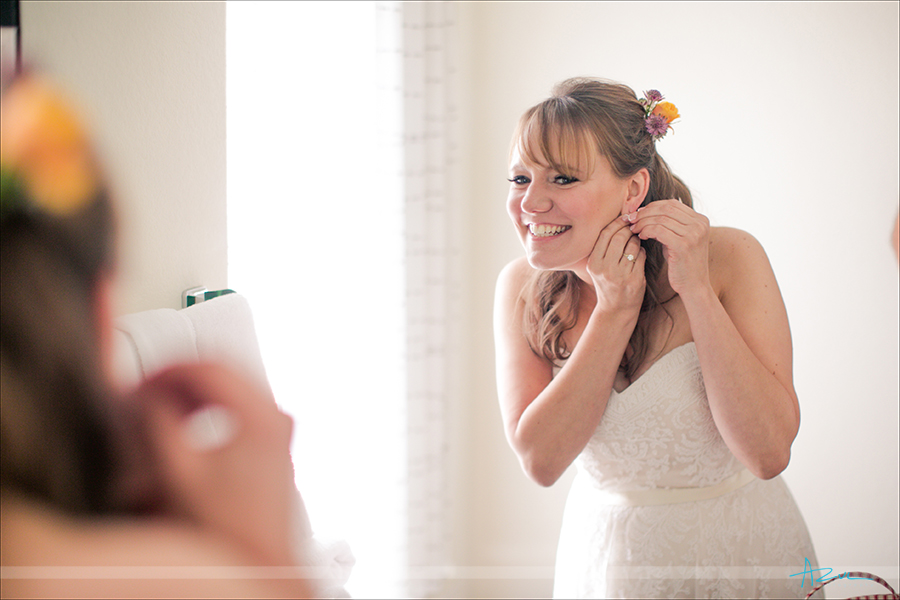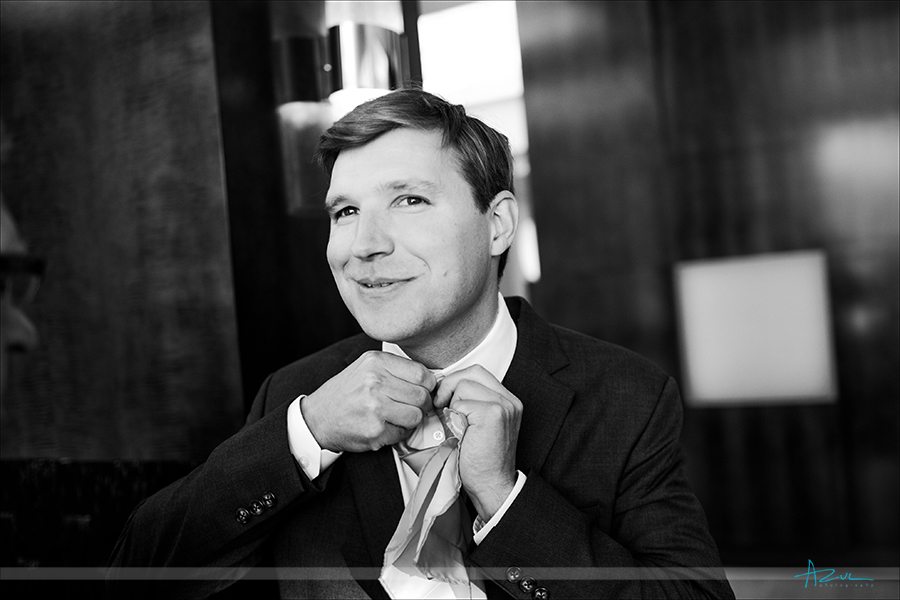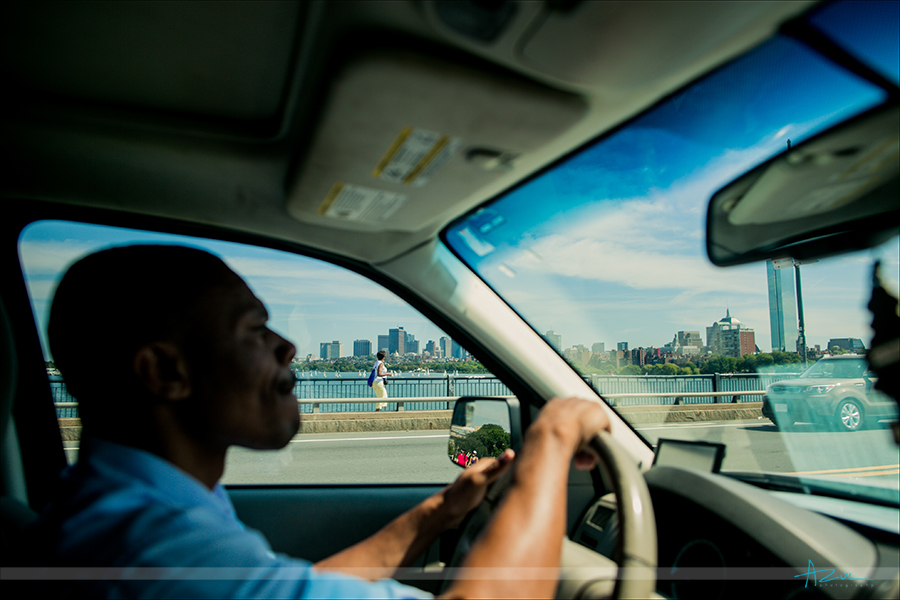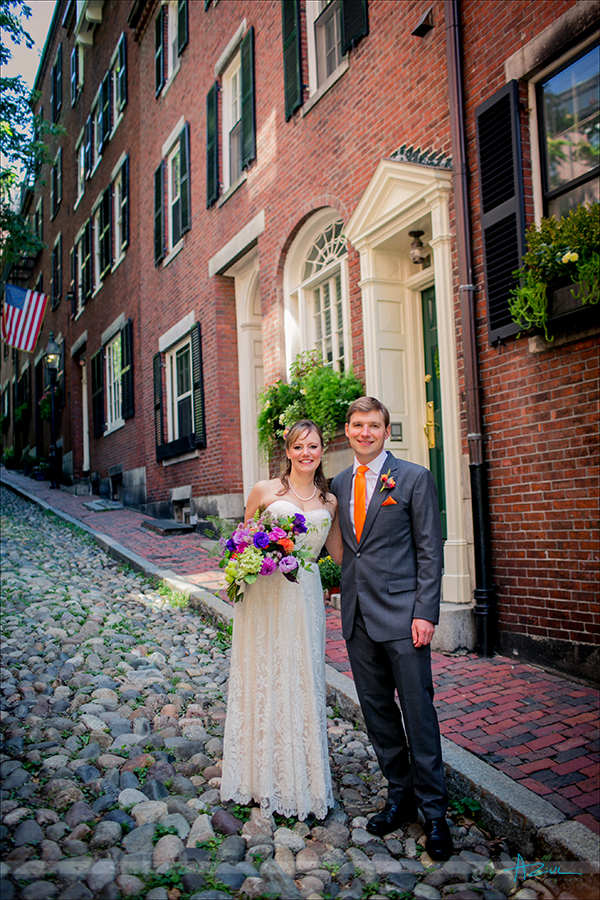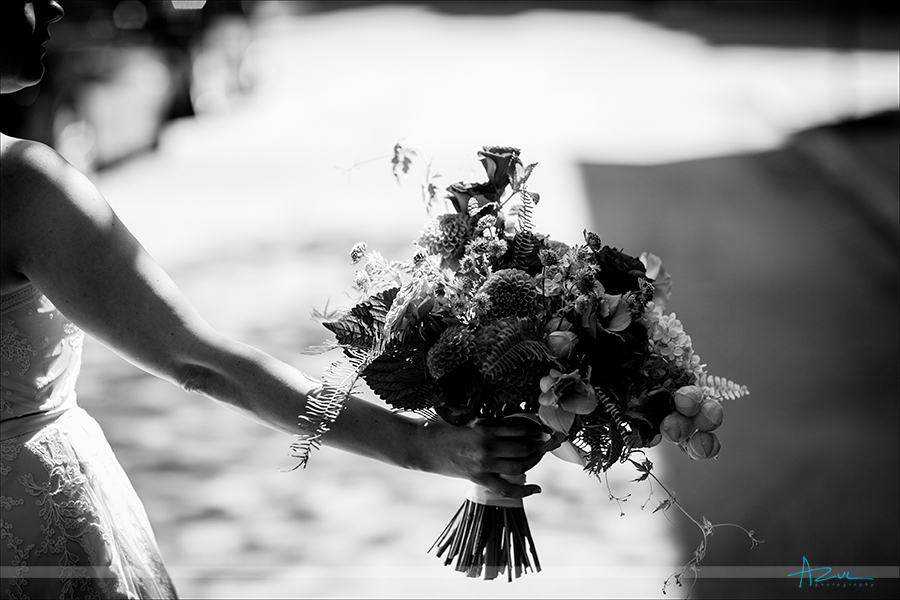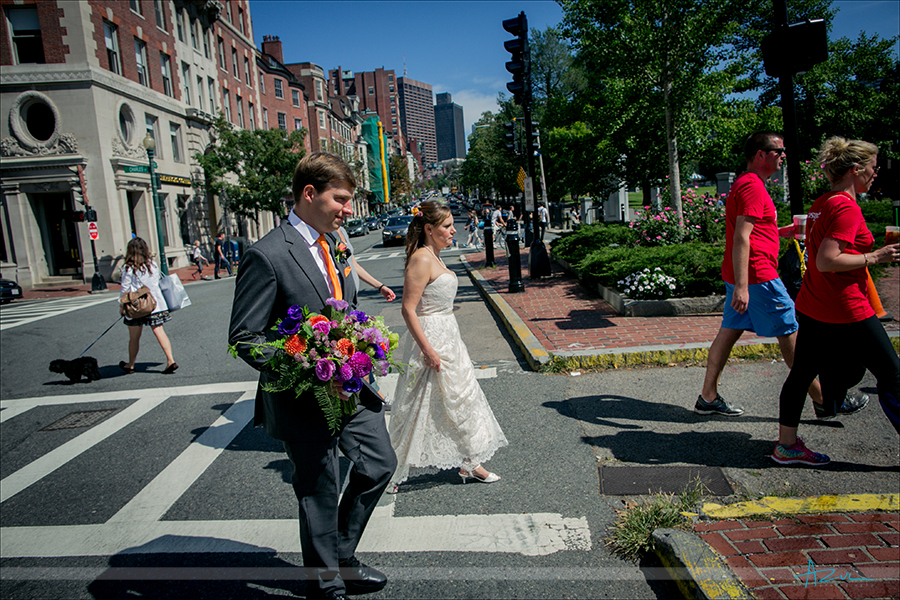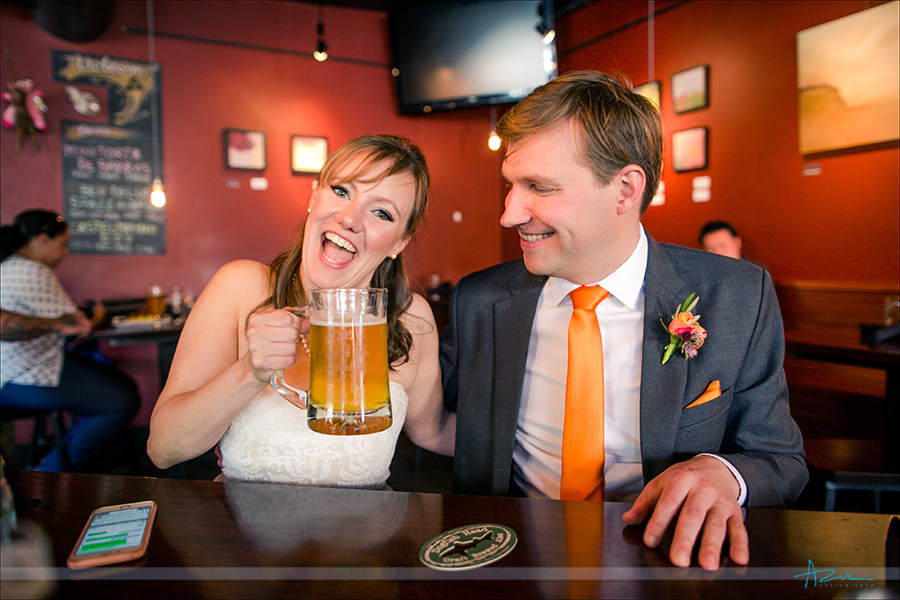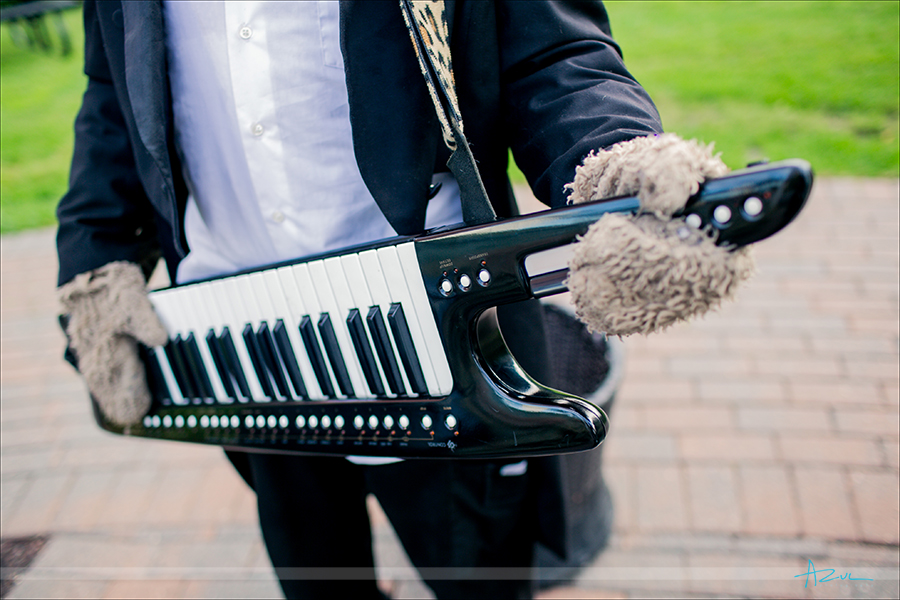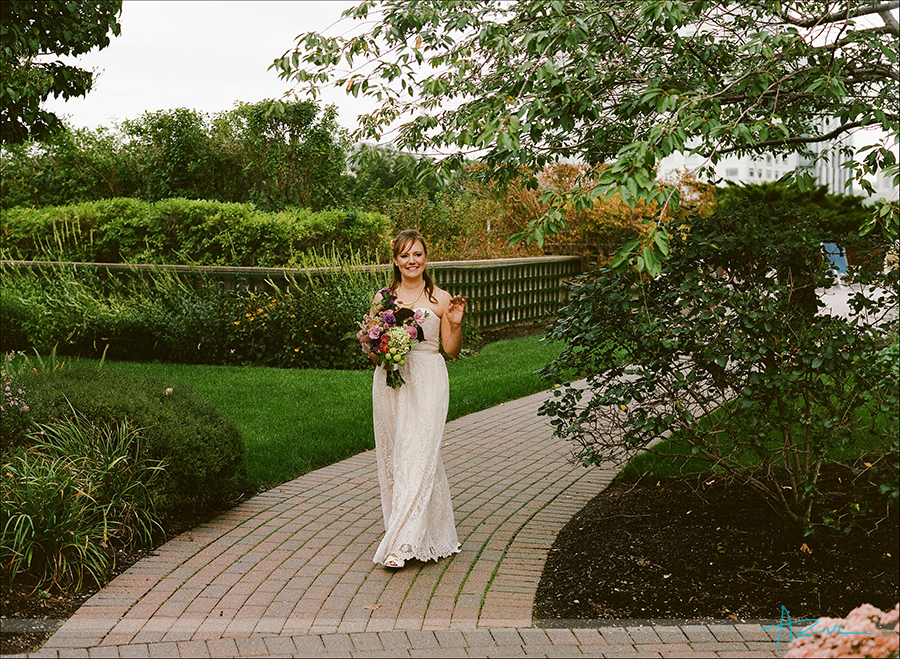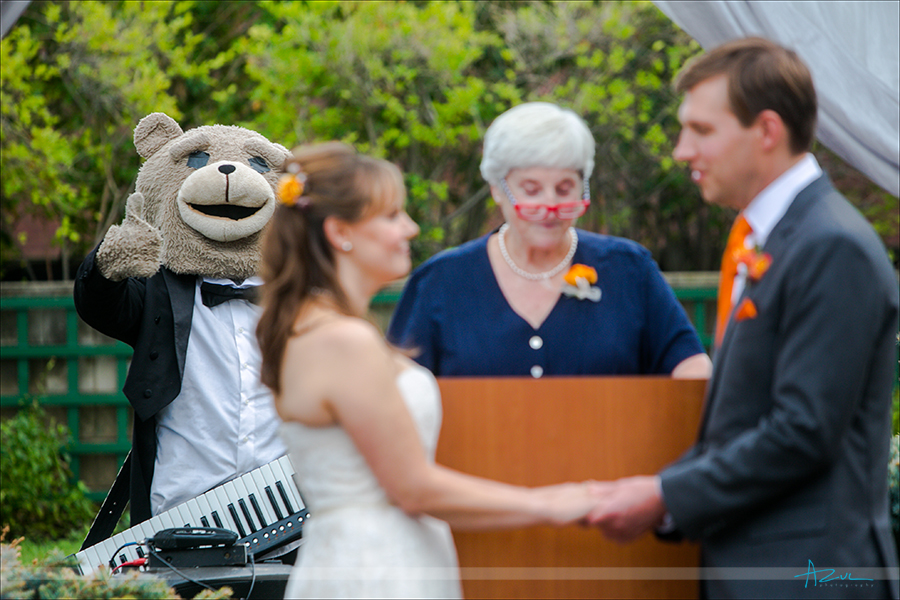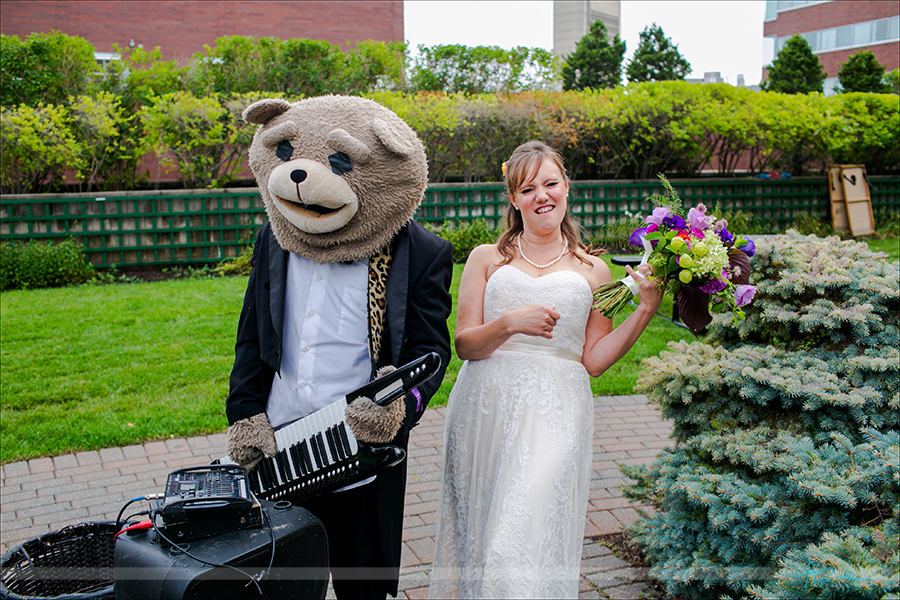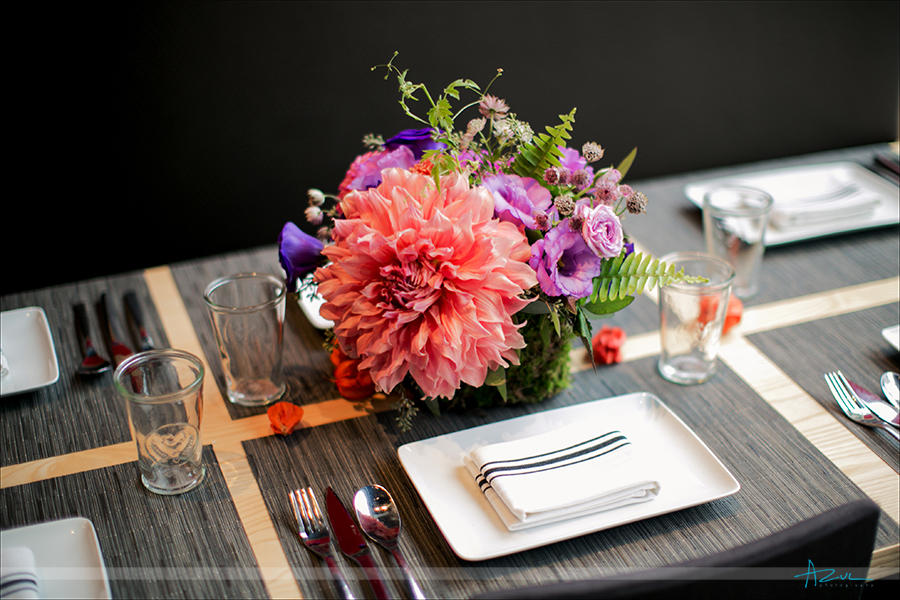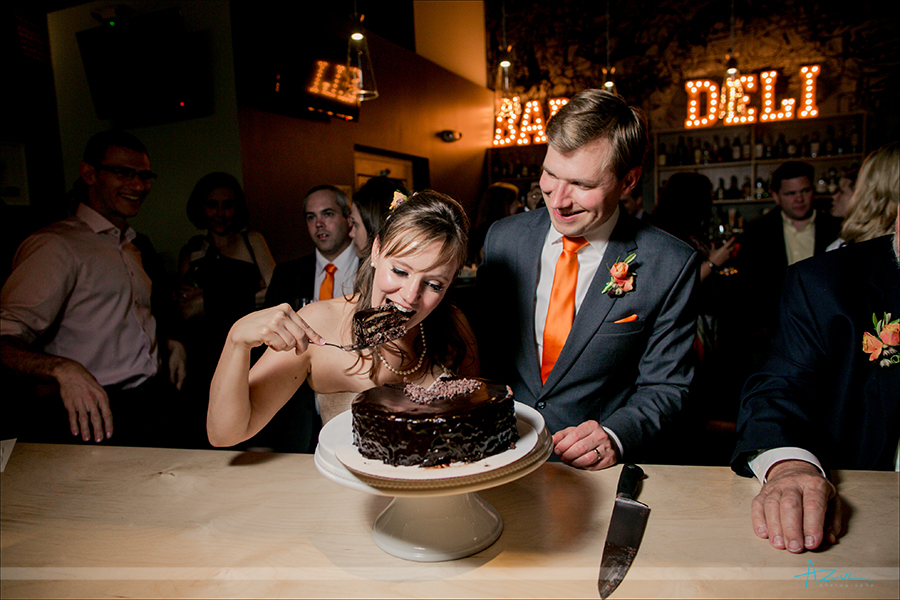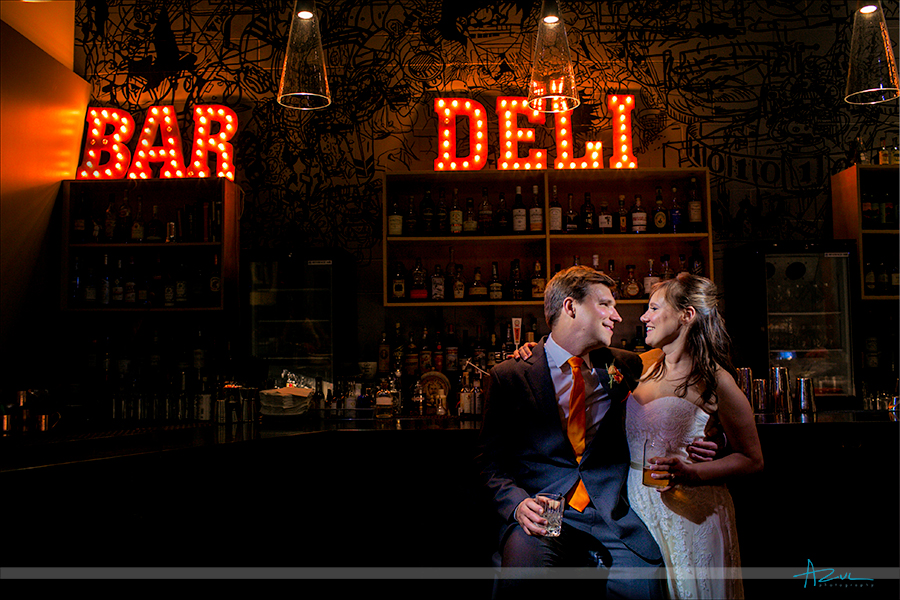 CONTACT AWARD-WINNING AZUL ABOUT YOUR WEDDING PLANS:
info@azulphotography.com | 919.270.4310