I absolutely loved the energy Heather & Gerrit exuded, from beginning to end, which made my job as their wedding photographer easy. It all started with a Skype call from their Durham home to our office in Raleigh. I (Christobal) knew then that this wedding was going to be different…and it was.
The couple was married at 21c Museum Hotel in Durham which boasts a unique flavor with its gallery, bank vault and reception area. The perfect location for this couple. This was my first time at 21c and I was blown away with all the great photography opportunities there. Wow! The wedding day started with a first look inside the bank vault. Now, I have shot many "first looks", but this one was a first (inside a bank vault). Every second inside the vault made for some fun and dynamic images.
The ceremony followed inside the former bank lobby. Its wood paneled walls and marbled floors give the space an elegant glimpse of its past. Guests walked through tall velvet and satin curtains to find their chairs. Once everyone was seated, Gerrit entered smiling and acknowledging everyone as he headed to his spot. Heather walked down the aisle beaming with excitement while looking at her groom. The ceremony was touching, uniquely them and fun. They said their vows as Gerrit fought tears of happiness. The couple kissed, hopped off the stage, kissed again and joyfully walked down the aisle as husband and wife.
Guests exited to the gallery, while staff flipped the ceremony space into a reception area. The couple was introduced later to a gleeful crowd and had their first dance to "Home," by Edward Sharpe. Toasts were had, a delicious dinner was served and an ice cream truck arrived with something sweet. That's where Eric from All Around DJ took control and had them dancing all night. I mean dancing!
Everything was perfect! The food, the location, the dancing, the music, the ceremony and the fun. What a wedding! Congrats Heather & Gerrit and thank you for making our job easy!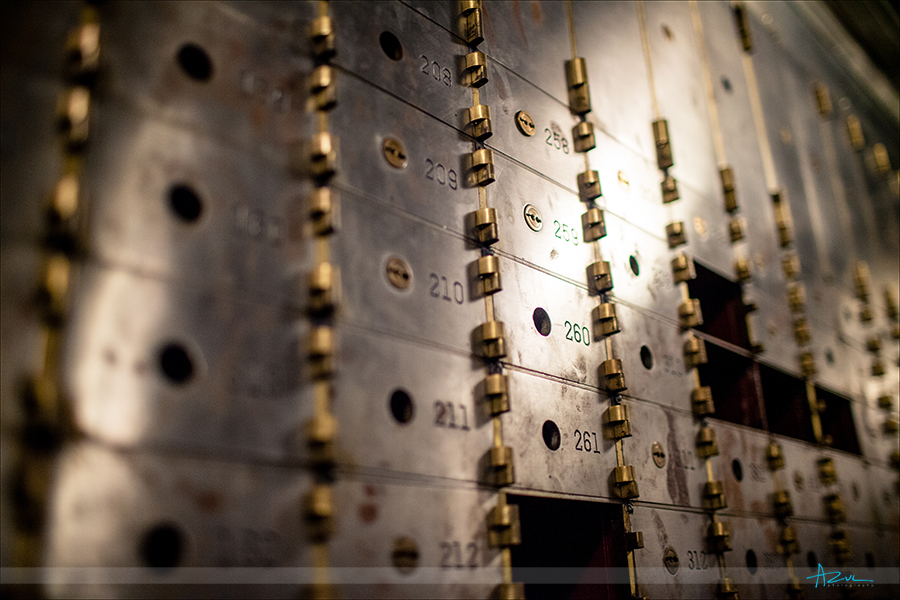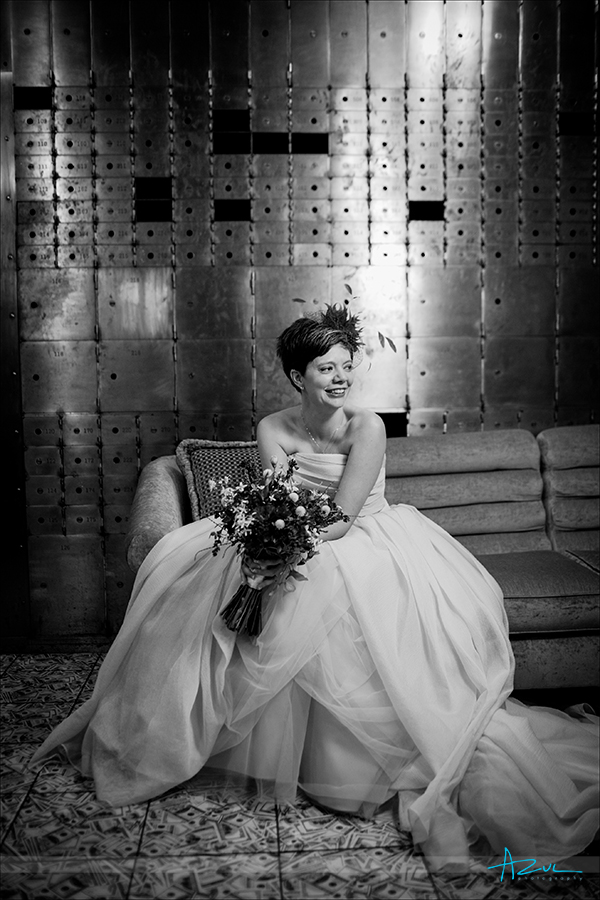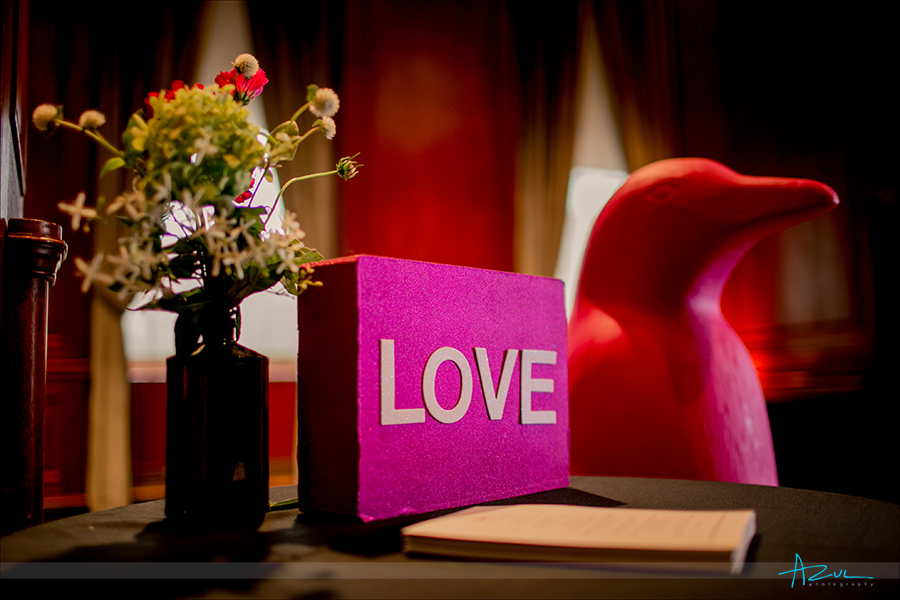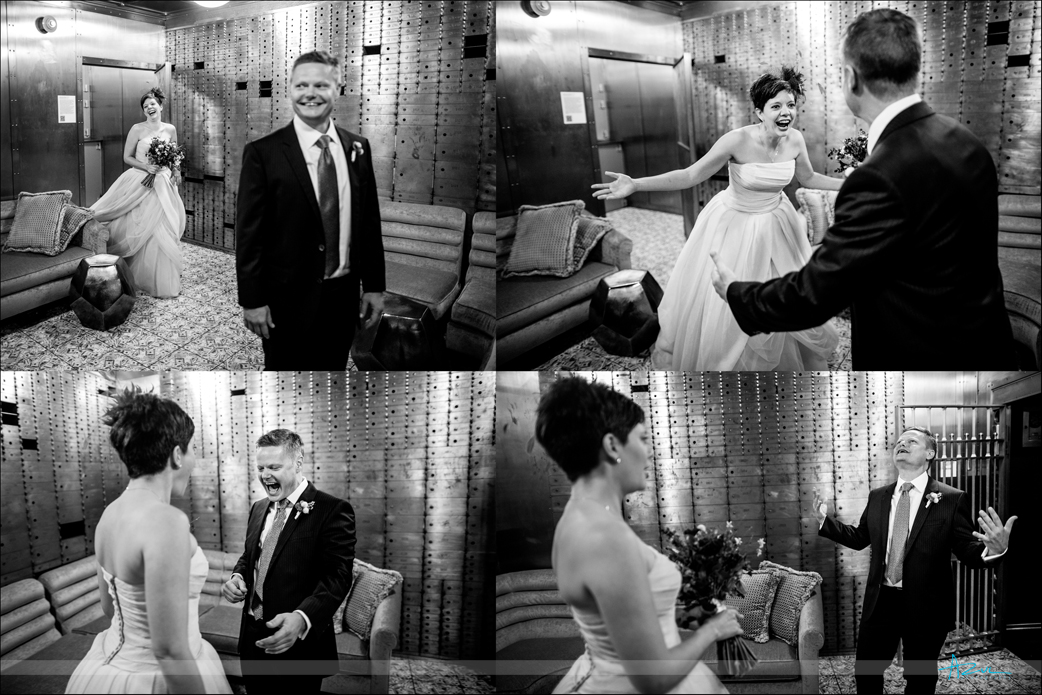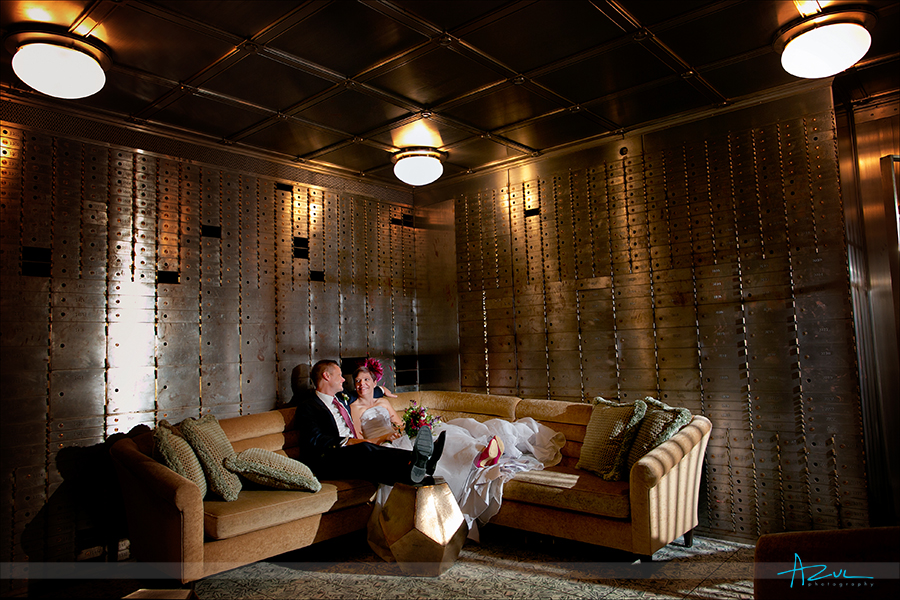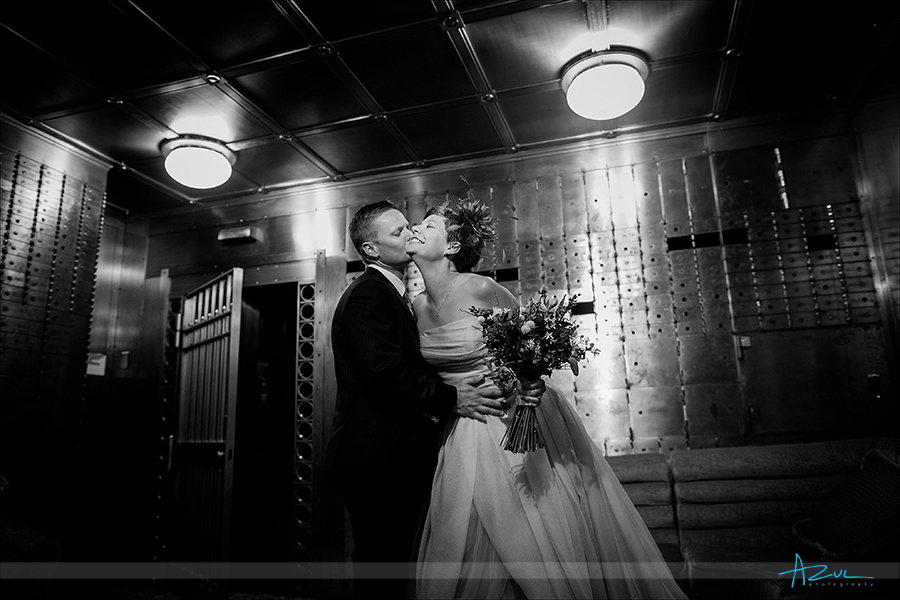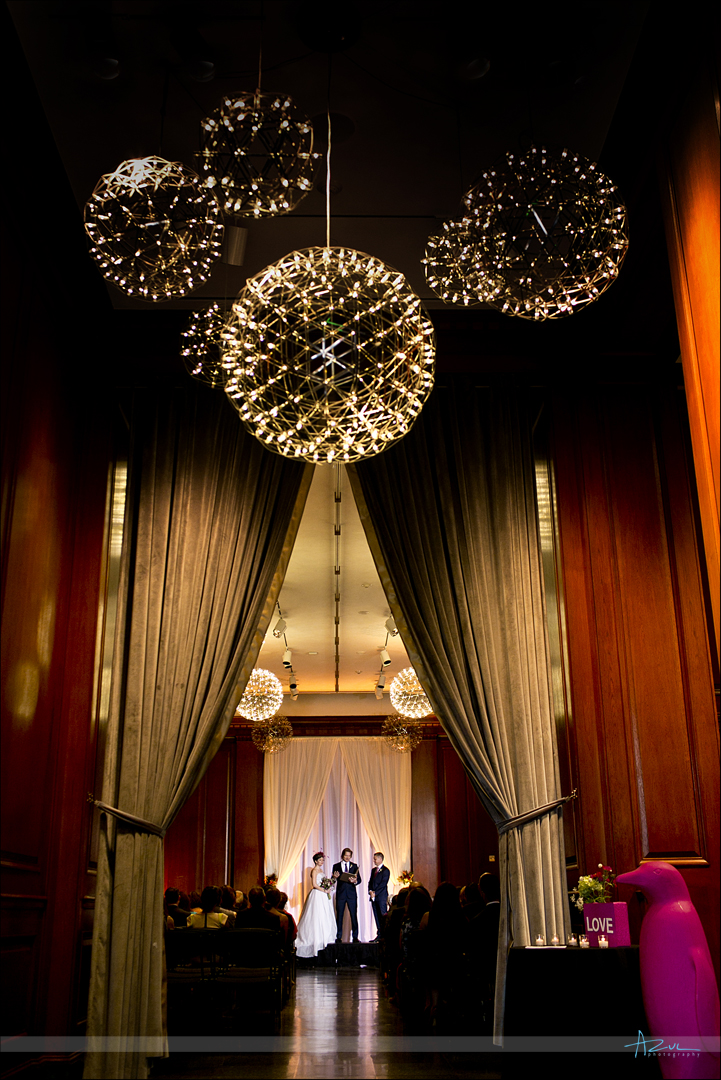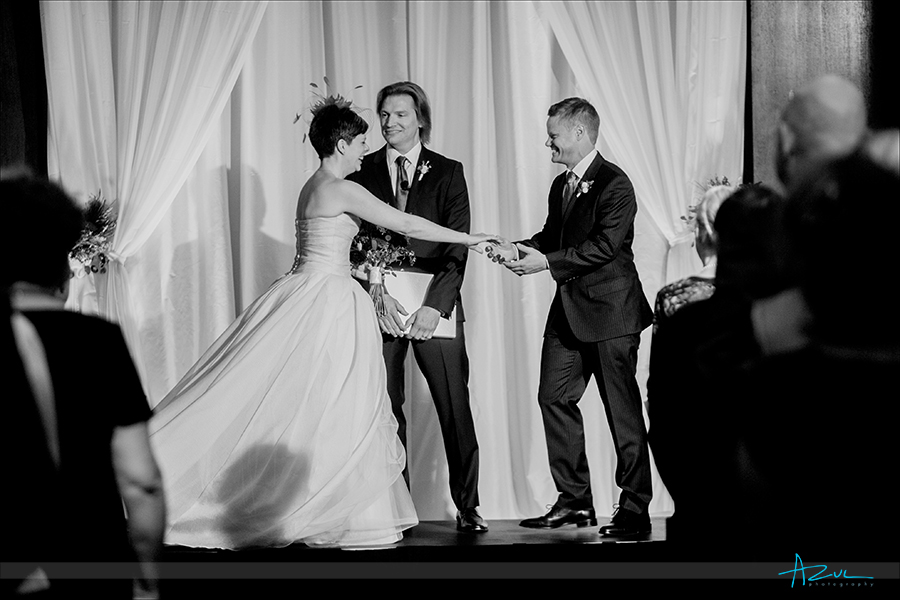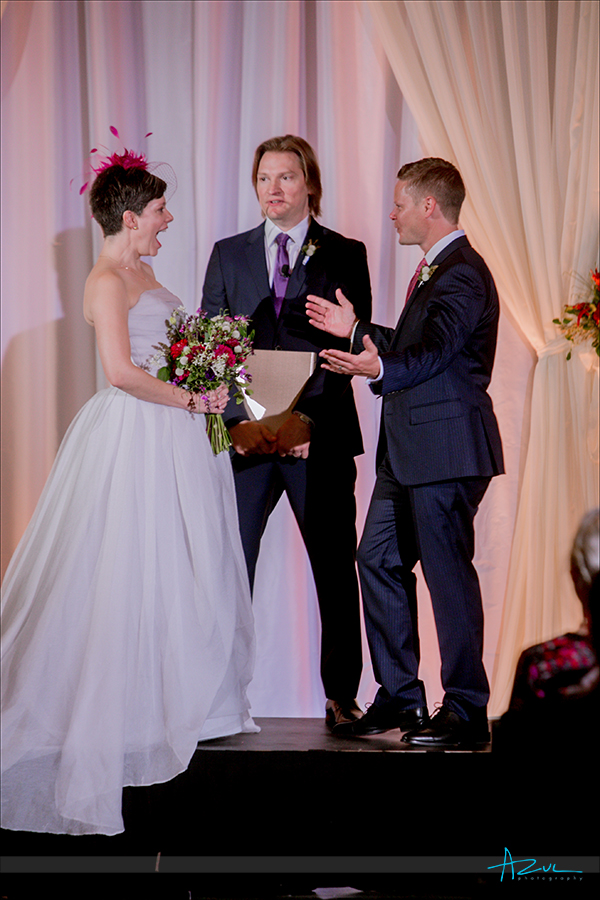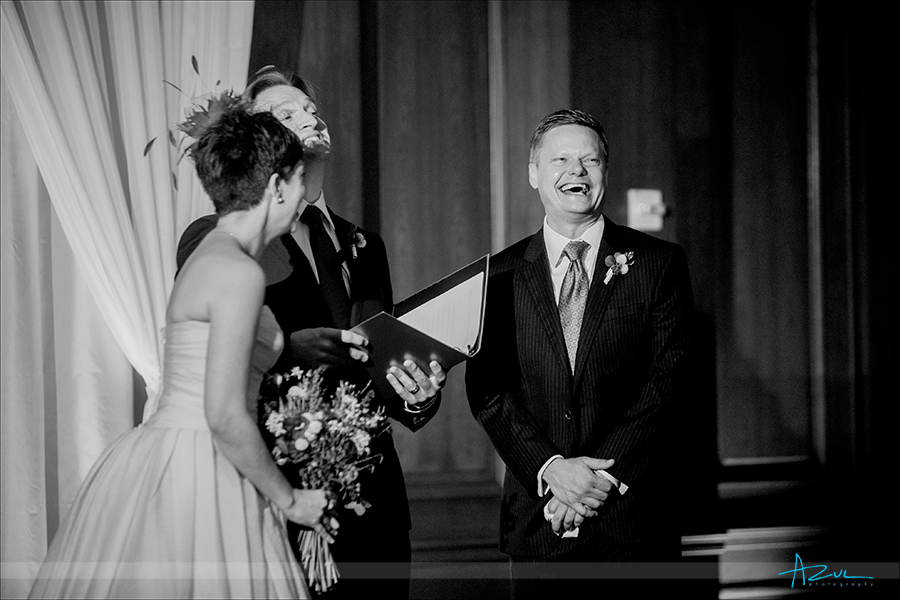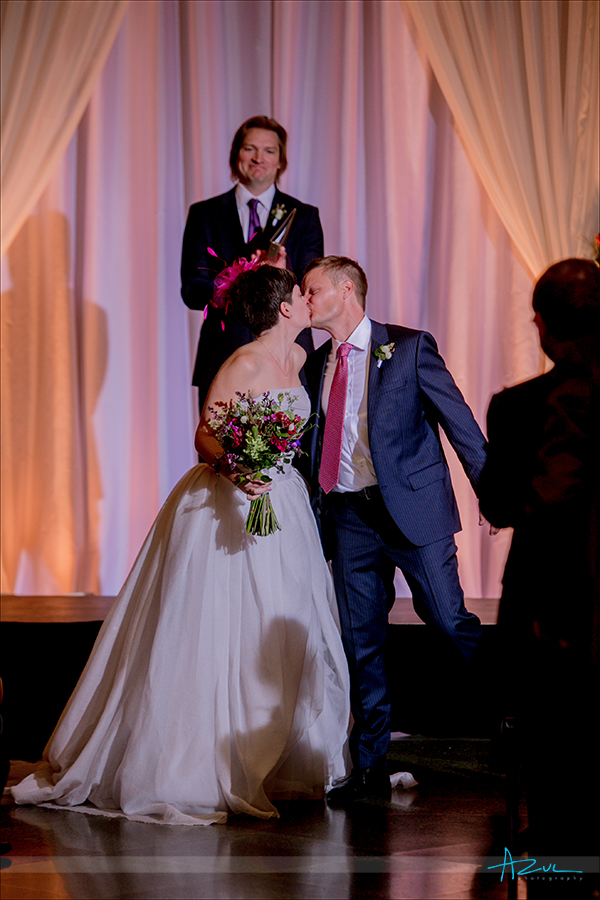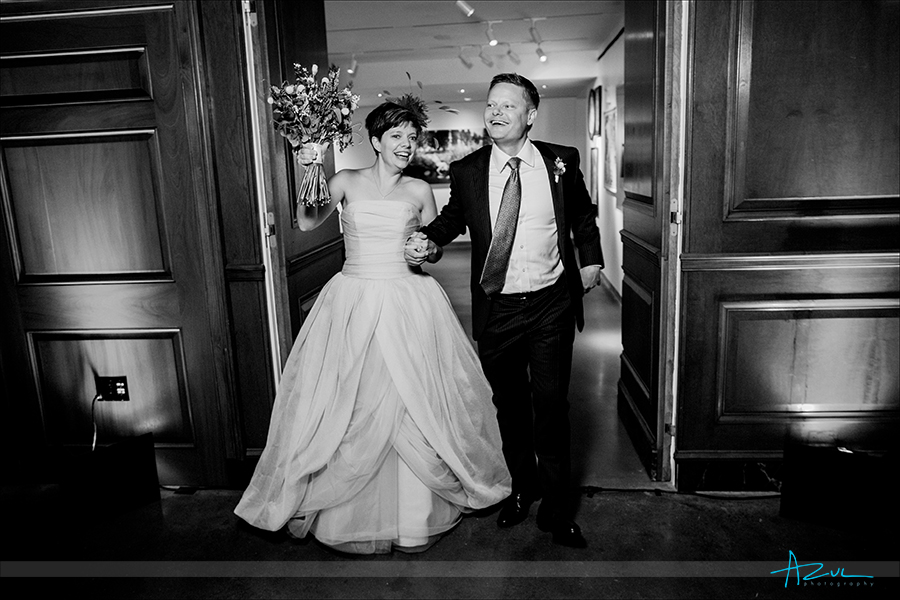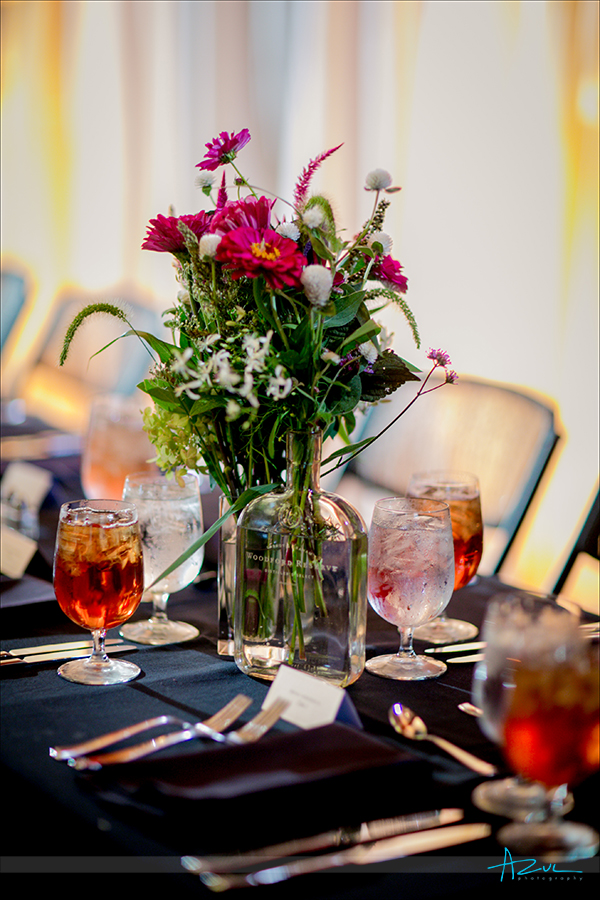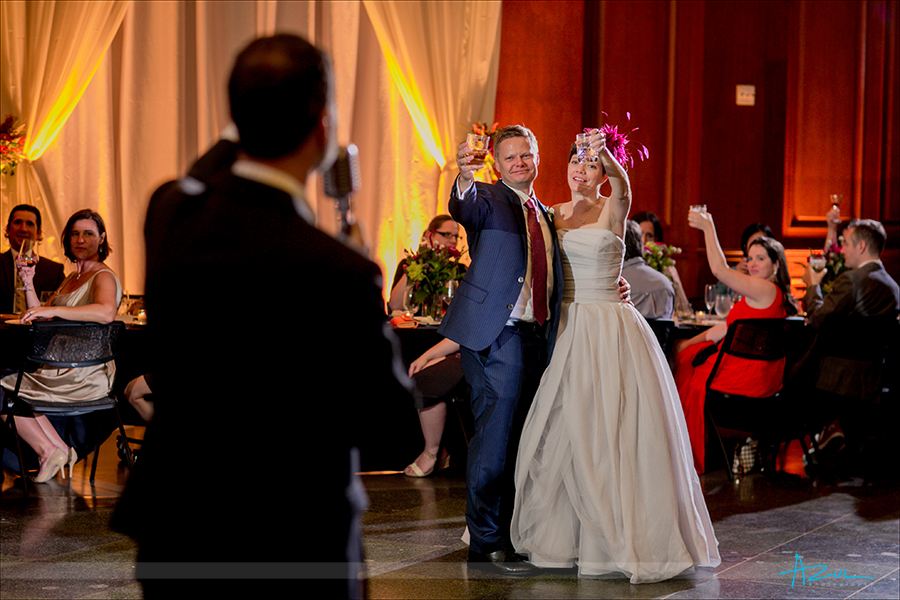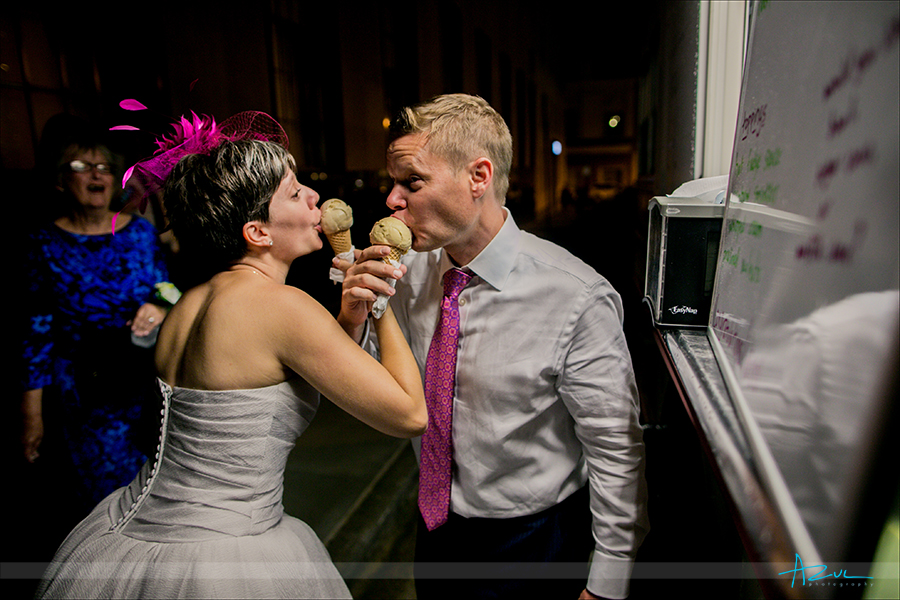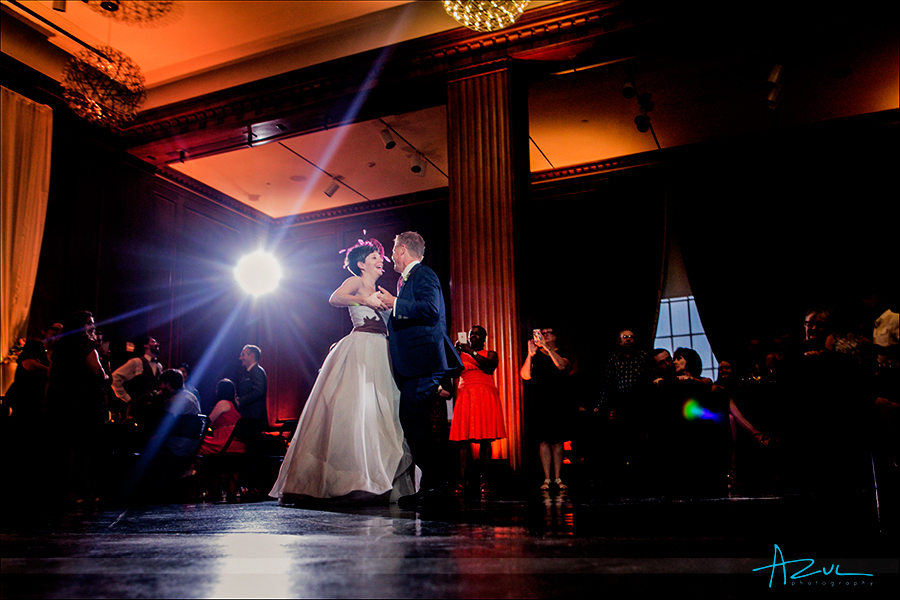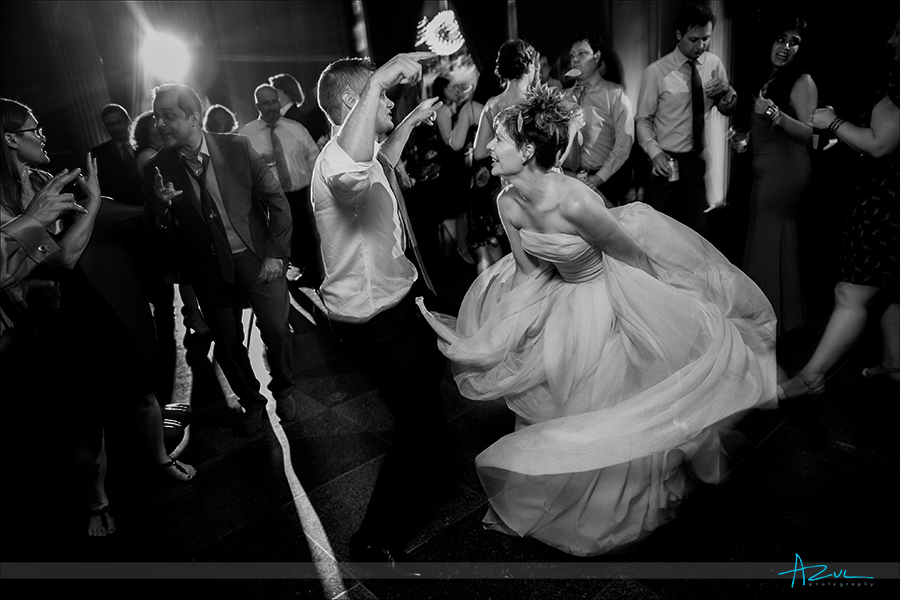 Vendors: 21c Museum Hotel | Counting House Restaurant | All Around DJ | The Parlor Ice Cream Bus | Wild Scallions Farm | Git Lit
CONTACT AWARD-WINNING AZUL ABOUT YOUR WEDDING PLANS:
info@azulphotography.com | 919.270.4310