More great news for the wedding photography crew at Azul Photography! Christobal wins in The Wedding Photojournalist Association's international quarterly contest. He placed three photos in the top ten of this competitive photographic contest for wedding photographers. We are proud to say that all the images were created in the Raleigh / Durham area. Below are his winning work along with comments from the WPJA judges. Enjoy the images!
SHOE DETAILS |  2nd Place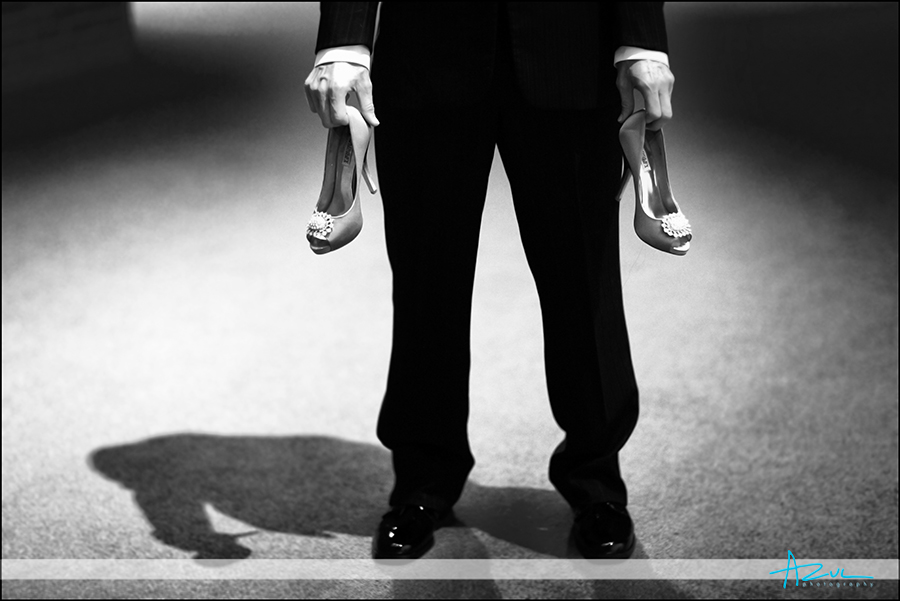 There is a dejected feel to this image that the starkness and the framing add to.
This would also probably have worked had the man's face been shown but it might not have if his expression did not work, so the photographer made a good choice in simplifying it down to just a few essential elements.
The simplicity of the background and the starkness of the dark figure clutching a pair of frail looking shoes creates a tug-of-war between opposites. The strength of the man's hands, fiercely clutching something so delicate can't help but create drama. But the center-weighted composition and hard light is what "brings the curtain down."
GETTING READY |  4th Place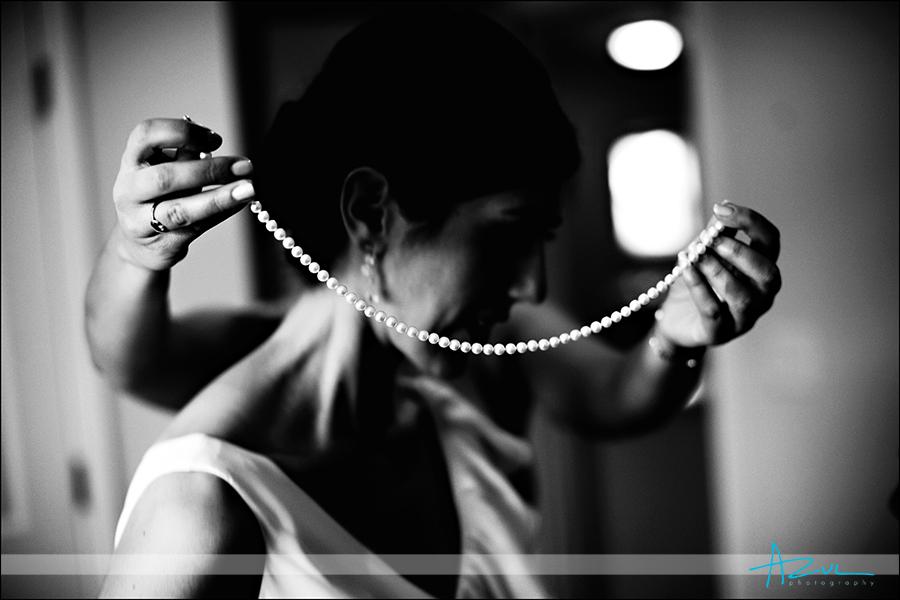 Judges Comments: This is a great reaction to what was very likely a brief moment. The graphics of the curved pearl string play off the various out of focus elements in the background including the other white tones in the upper right. I like that we cannot clearly see the woman in the background. She blends into the shadows, offset by those arms coming out from around her. Furthermore, a pearl necklace is strongly associated with weddings, thus by diminishing facial details it obtains a universal appeal.

CEREMONY  |  10th Place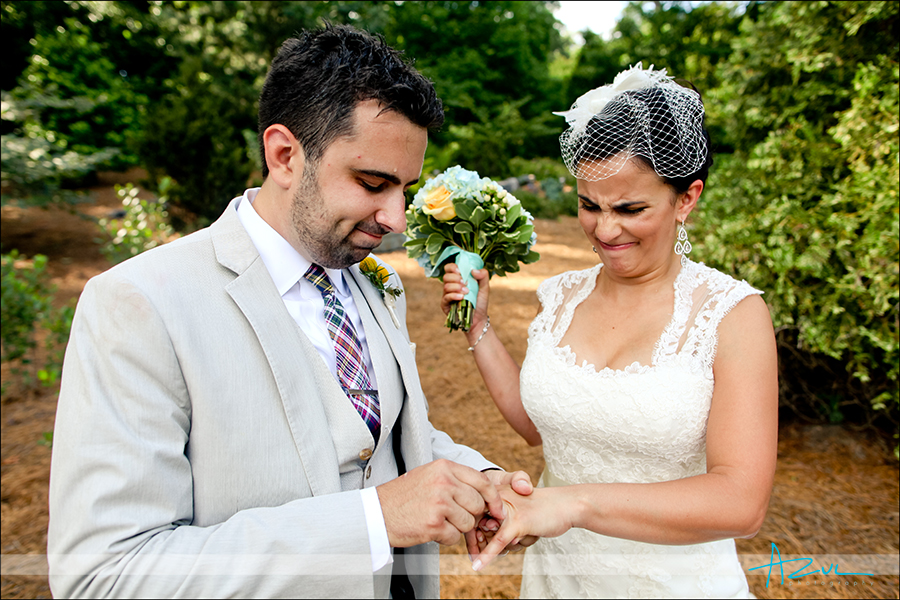 A great moment, fairly well captured. The background is almost distractiing but not quite as is the white spot at the center top. A bit less depth of field and a tilt of the camera down slightly would make this even better.