We have known the Barkers since before they were the Barkers. You see, Kathleen and I were their wedding photographers in 2005 and have been friends ever since. Every year we set out to create some dynamic photos of their family and this year was no different. "We have done parks in Raleigh, we have done the studio and now we want something urban… something different." said Jenni.
I (Christobal) was excited when she said that. So excited that I scouted out different locations and decided on one with a little bit of everything. It had railroad tracks, an abandoned warehouse, old tires, storage units and graffiti to top it all off. We were in the heart of the industrial area of Raleigh and the bar was raised on their expectation level of great photography. No pressure.
We started the session with a black backdrop to warm up the kids for our little excursion. The shoot was focused around baby Ray since he turned 6 months old recently. Little Rob was full of energy, while baby Raymond came prepared with a wardrobe change and a faux hawk.  It may have been a little too non-traditional because a police officer stopped in to check on us. Thank you Raleigh P.D.
We hit that gorgeous late afternoon sun and gravitated towards anything that mirrored the moment we were in. Thank you for allowing creative freedom and trusting in Azul!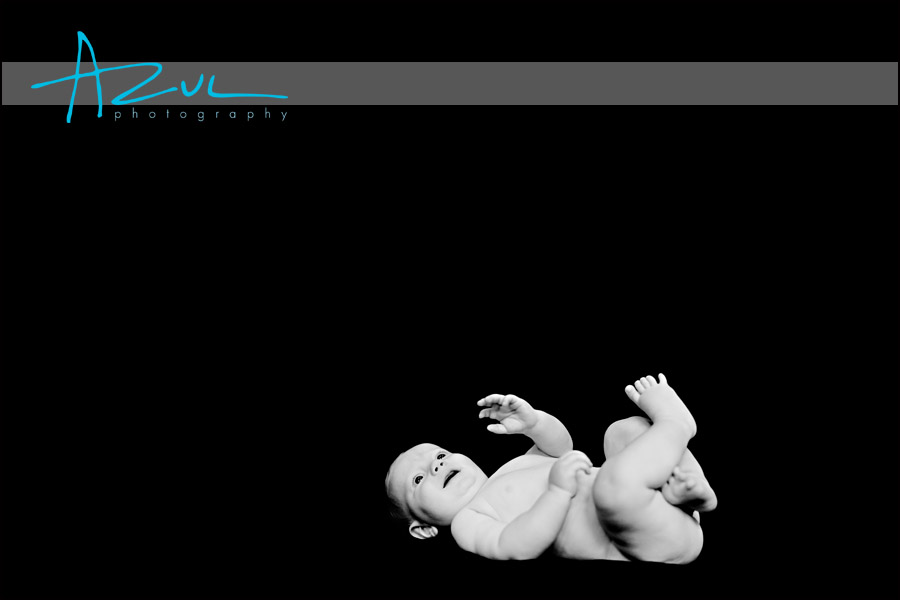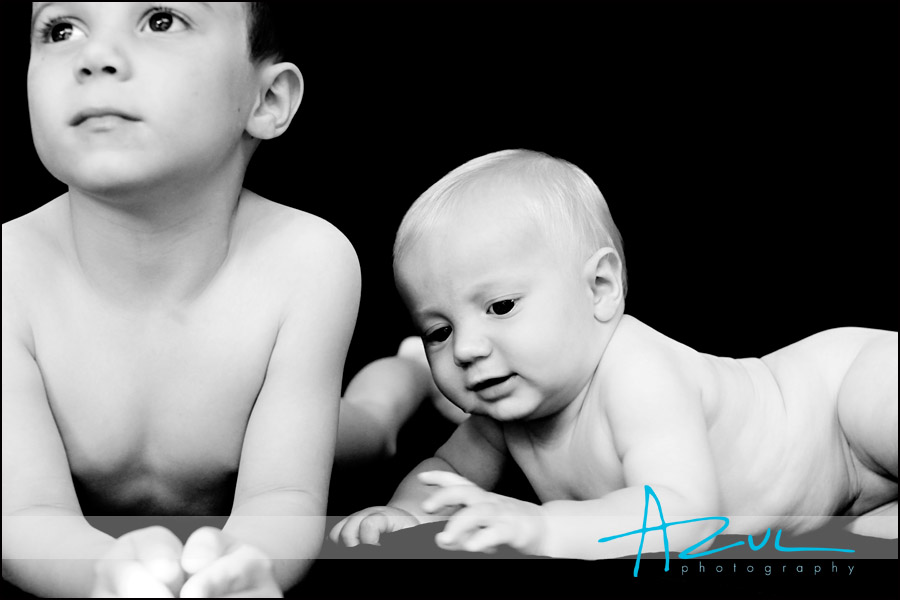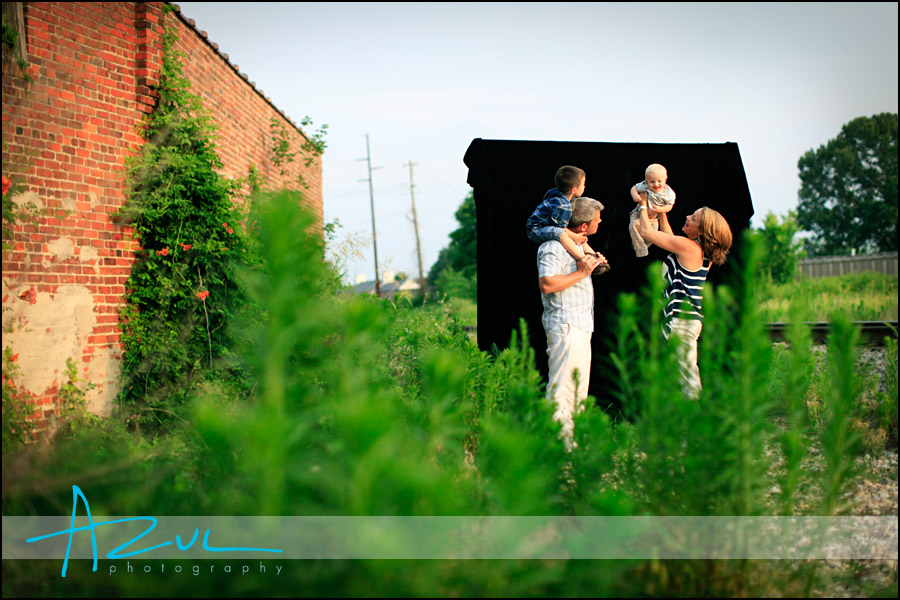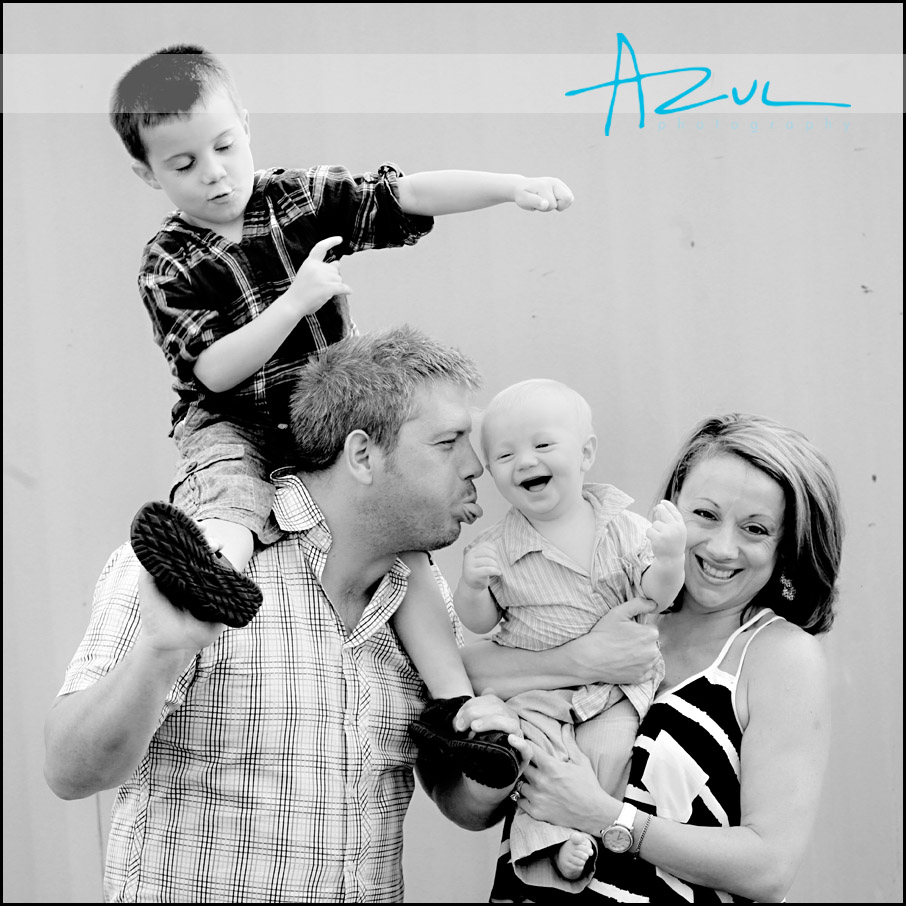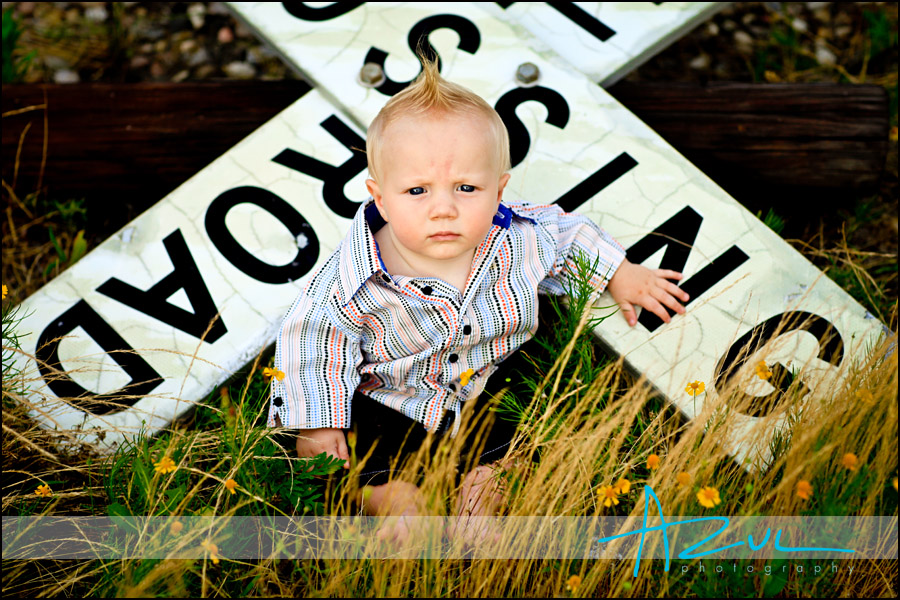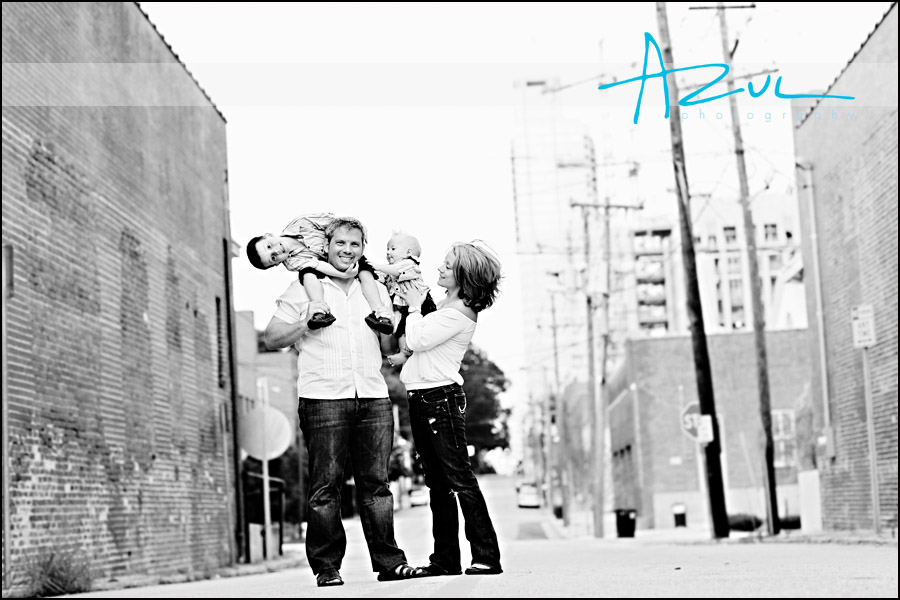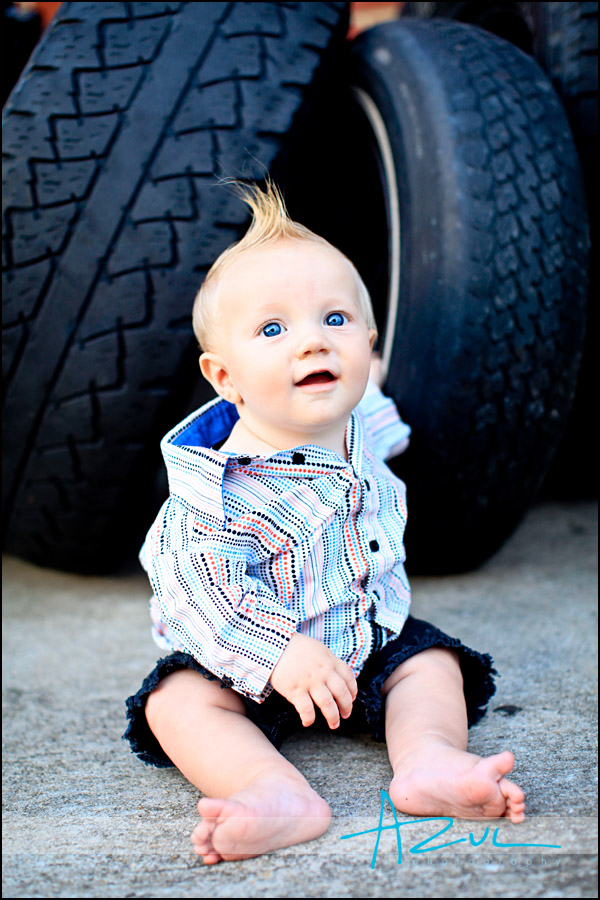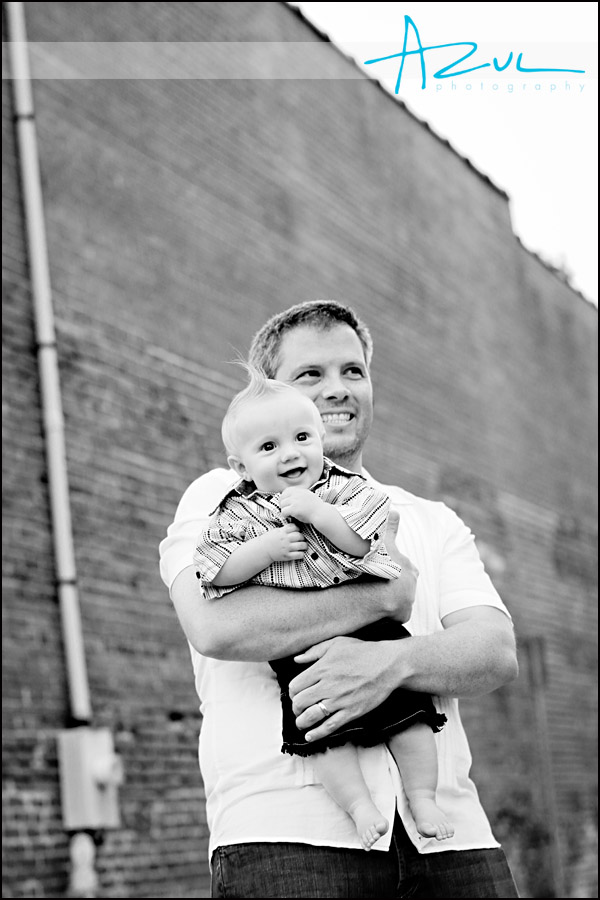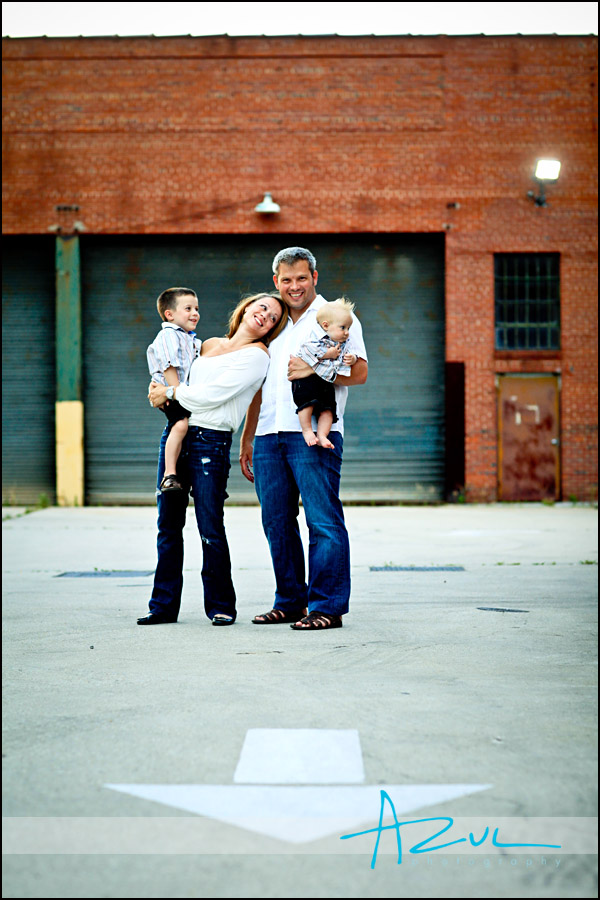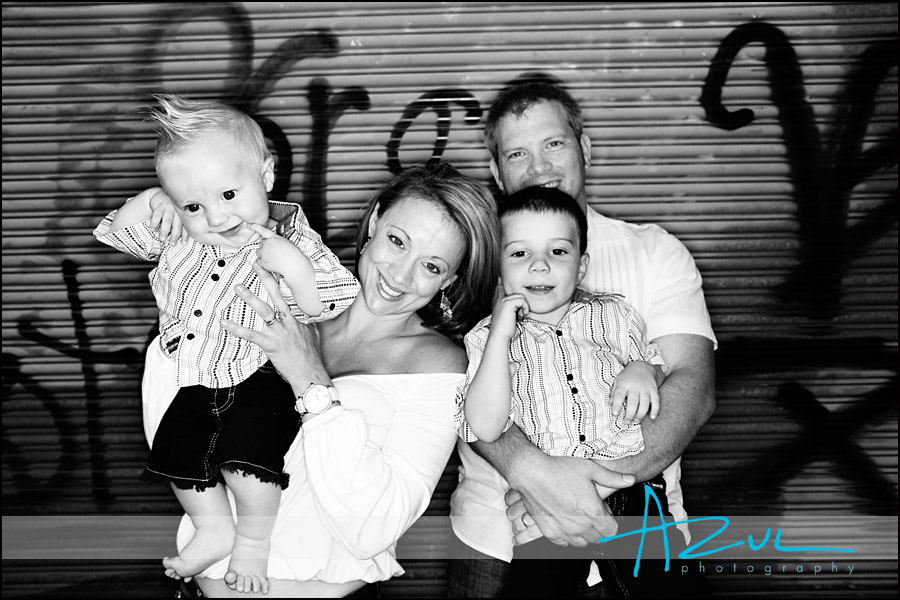 CONTACT AZUL FOR YOUR PORTRAIT & EVENT PLANS:
info@azulphotography.com | 919.270.4310