Brandy and Nick flew in from Atlanta to a perfect overcast day in Raleigh for an engagement session before their wedding. Sunny days are great, but overcast days make a photographer really happy.
Our original plan was to shoot some photos at N.C. State's bell tower and move around campus. Well, since we scheduled our shoot on graduation weekend, a change of plan was in order. We headed down the road to the NCSU JC Raulston Arboretum to create some photographs of the future bride and groom together. We took a freestyle approach to the session, which allows the couple to act naturally without too much direction.
They were naturals at it, with a lot of laughter and ideas. We moved freely around the gardens finding great spots for them to embrace and share an occasional kiss. We moved along, passing graduates, grandmothers and nature photographers all with their cameras. The session was a lot of fun and we finished right on time before the rain showers hit.
Enjoy the images and I (Christobal) can't wait for the wedding and reception at Brier Creek Country Club!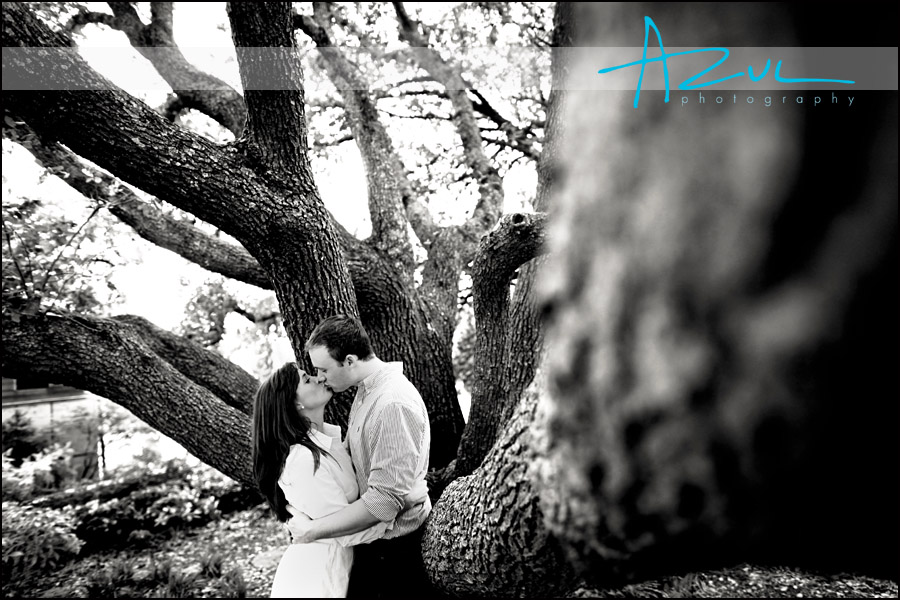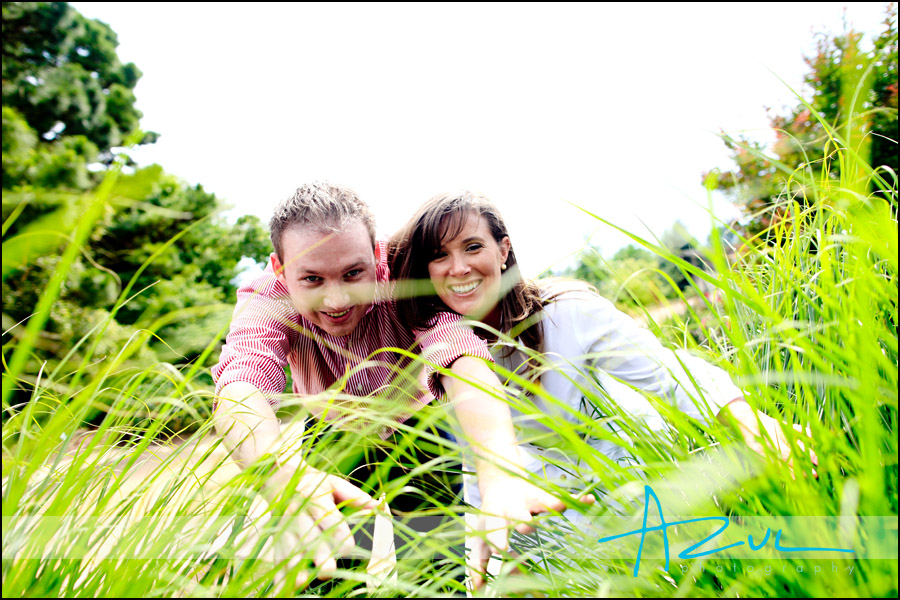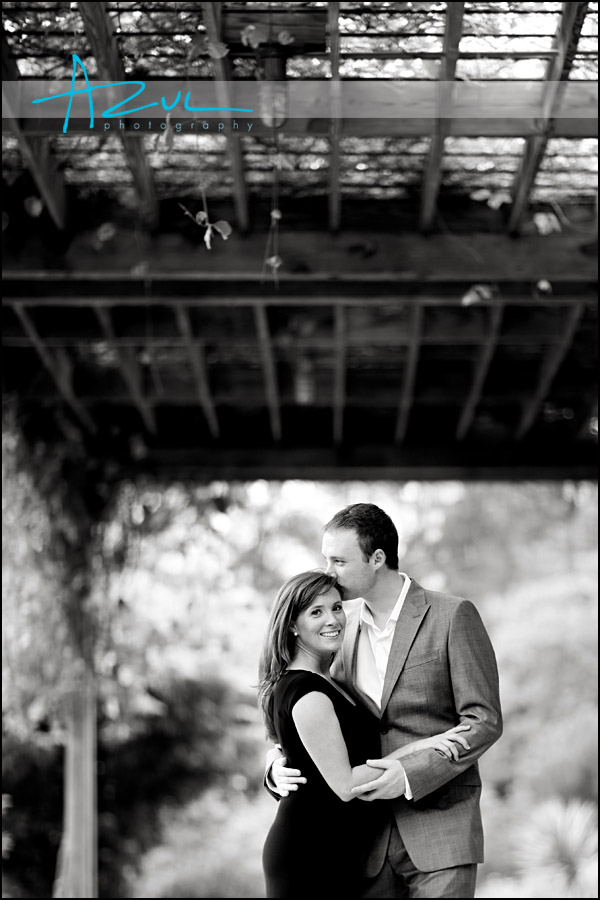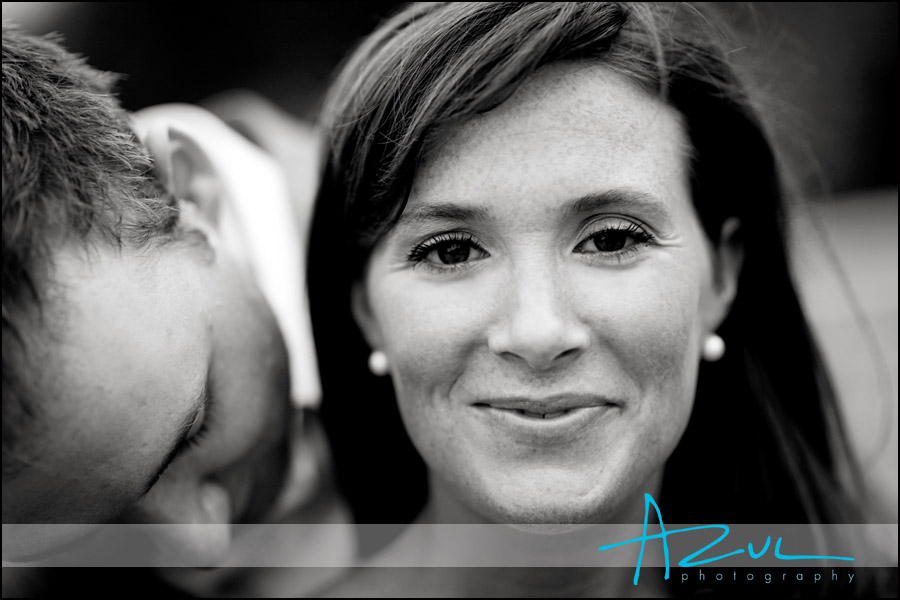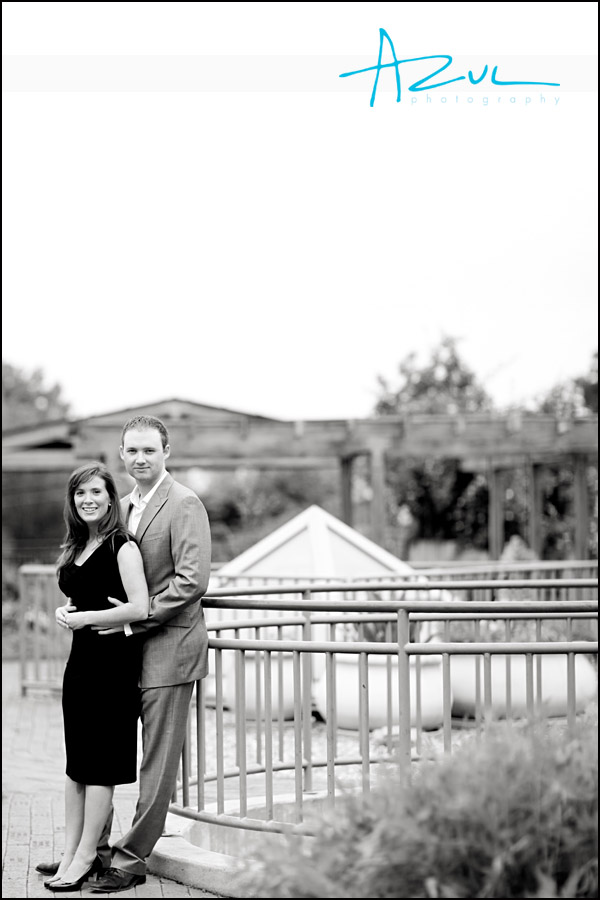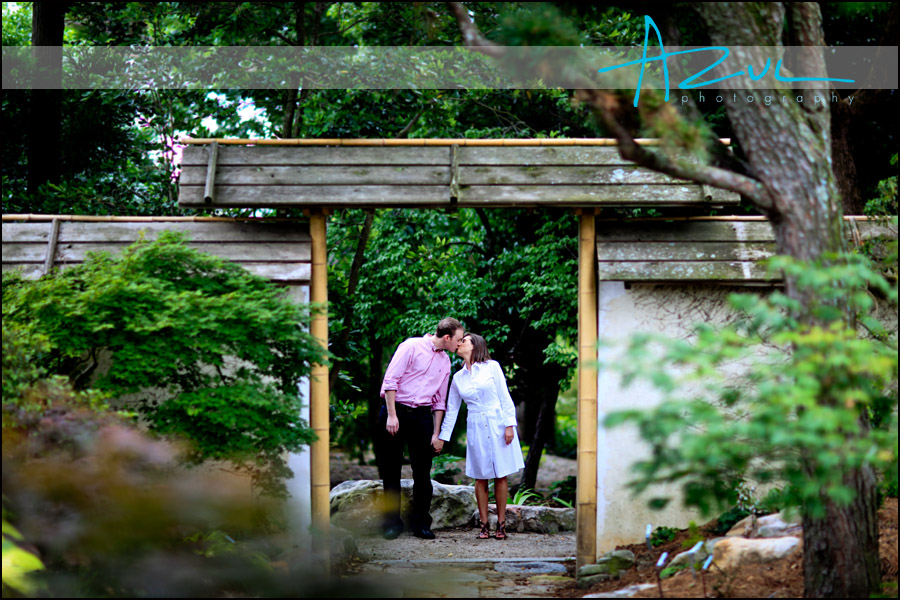 CONTACT AZUL ABOUT YOUR RALEIGH WEDDING & EVENT PLANS:
info@azulphotography.com | 919.270.4310