1,000 Words is what Raleigh, NC based Azul Photography clients have to say about their favorite photograph from their wedding.
Here is what Amanda had to say:
After weeks of deliberation, we chose this picture as our favorite for so many reasons.  We love that the bucket, which initially seemed like such a random piece of art, turned into a beautiful backdrop for our portraits.  We were thrilled to see that the little things that were so important to us on our day were prominent in this picture, such as heirloom pearls and a shiny new wedding band.  And most of all, we love that the energy and emotion of the day is so vivid in our expressions.  Christobal captured a perfect moment that we shared after our ceremony and we are so thankful to have this reminder of our amazing wedding day.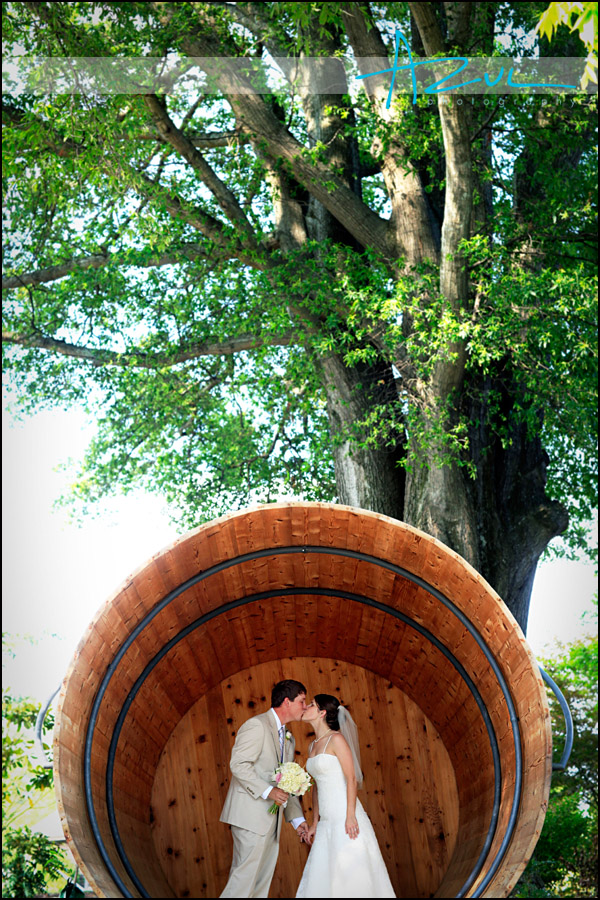 We just had to throw in one more on how they used the bucket as a backdrop.
 CONTACT AZUL ABOUT YOUR WEDDING PLANS:
info@azulphotography.com | 919.270.4310