Tammy and Carey's wedding was unique. They were looking for a photographer from Raleigh to drive out to the Outer Banks for the wedding ceremony and then cover the reception in Durham two weeks later. Luckily, we could make that dream happen. I (Christobal) documented the wedding, while Megan documented the reception.
Traveling to the Outer Banks is always an adventure and we are always thrilled to get out of town. The drive was staggered with stops at the B&B (Bojangles and Burger King) to help make for a happy drive. Four hours later, and a ferry ride over to Okracoke, I arrived at The Castle Bed & Breakfast where Tammy & Carey were getting ready.
It was raining slightly, which made both the bride and groom a little nervous. After checking the radar, we were all confident that the shower would pass and we would have a great wedding on the beach. The wedding dress was safe hanging in the porch of the bed & breakfast as Tammy prepared for the ceremony. Carey was a couple of rooms away anxiously waiting for time to pass.
Beyond the big sand dunes Carey waited for his bride. Seagulls seemed to speak, as she walked towards the aisle to a grinning groom and a teary-eyed father. Tammy's father spoke over the crashing waves as he married his daughter to his future son-in-law. It was an emotional wedding ceremony.
This wedding will always be memorable for me. Thank you allowing us to be your photographers and I can't wait to see wait to see what Megan does at the reception. Congratulations!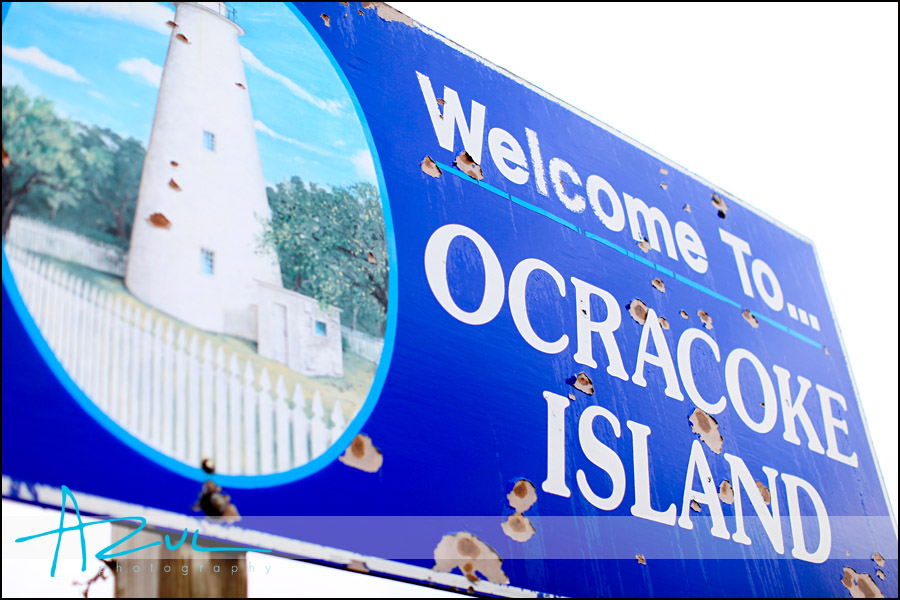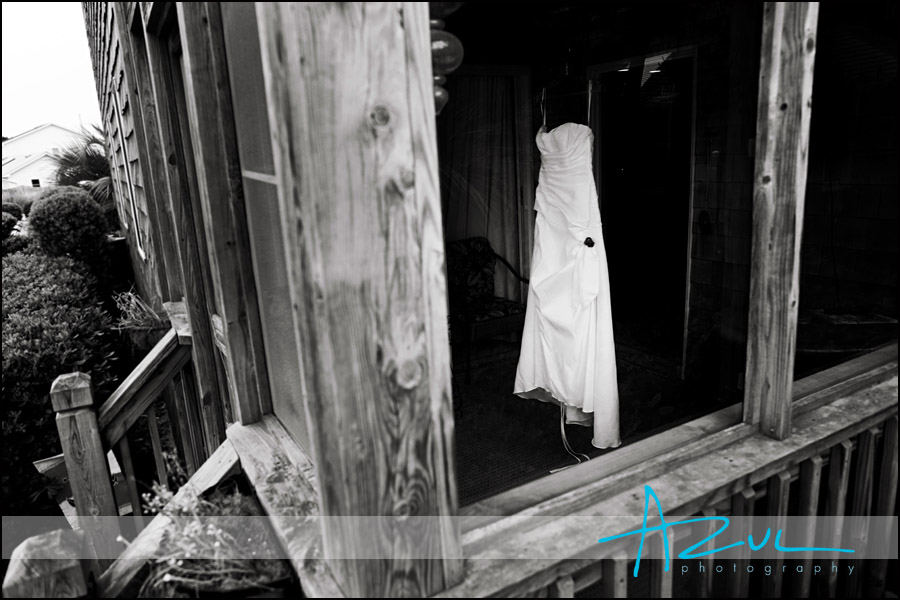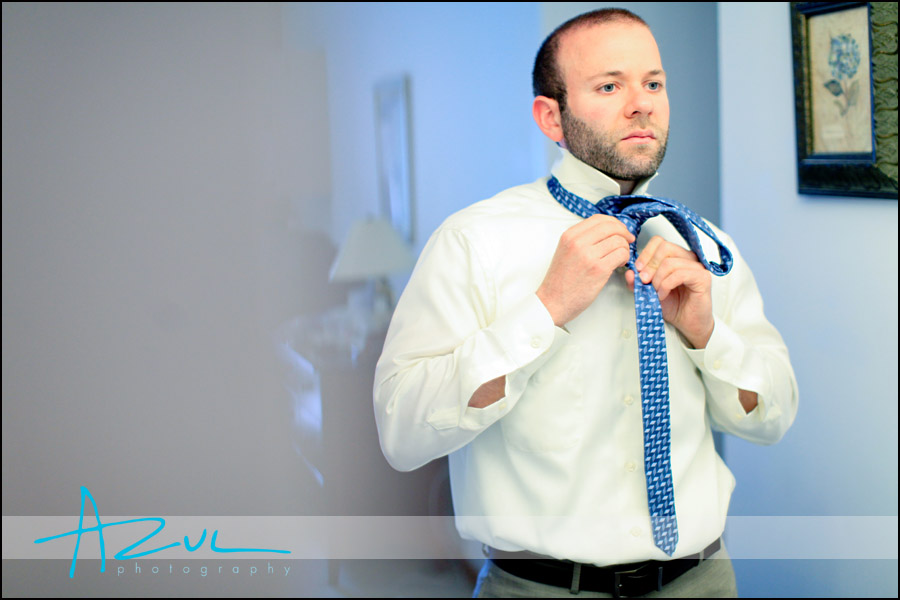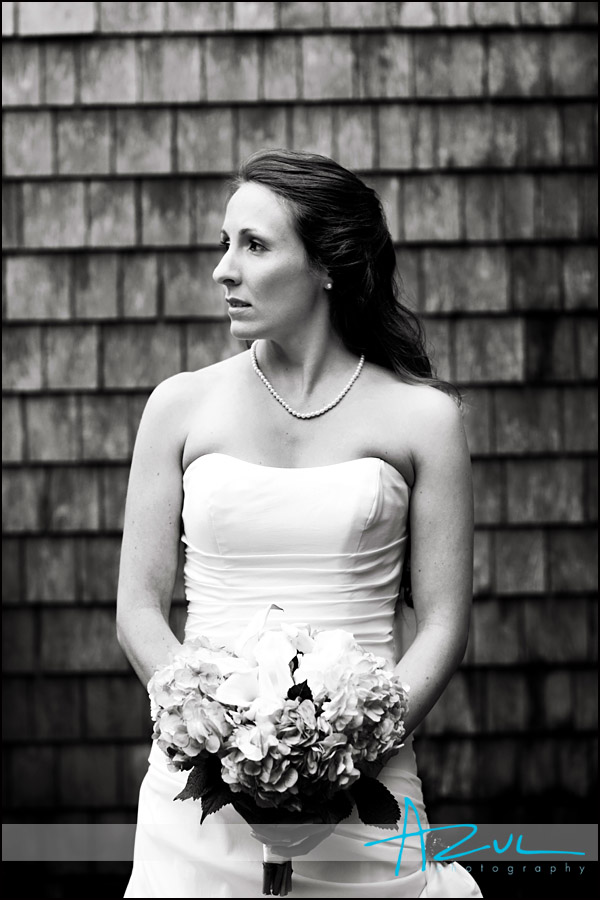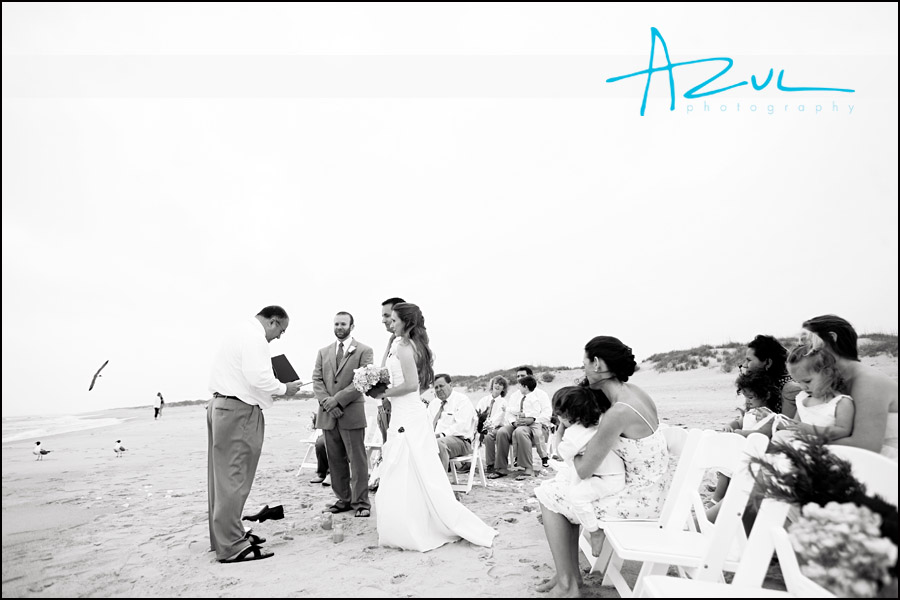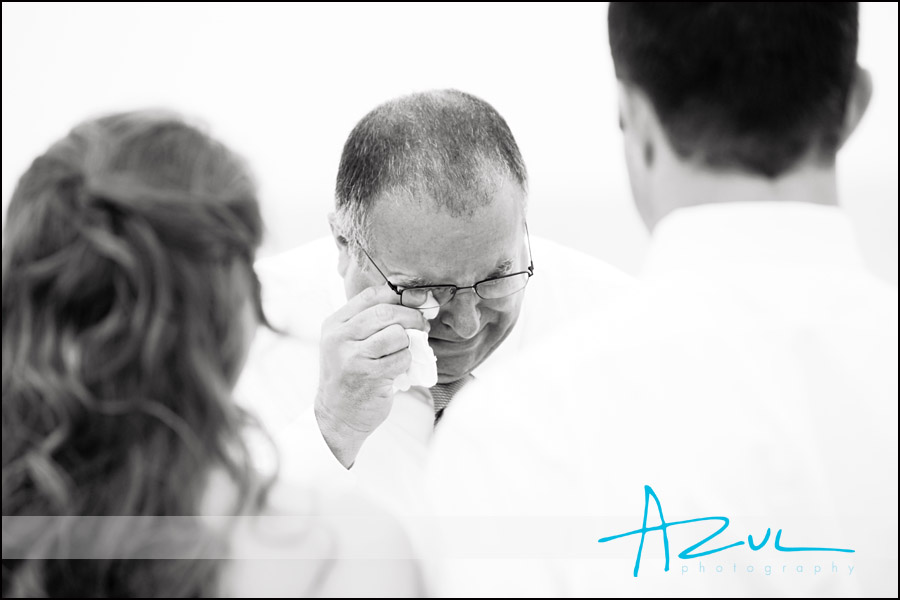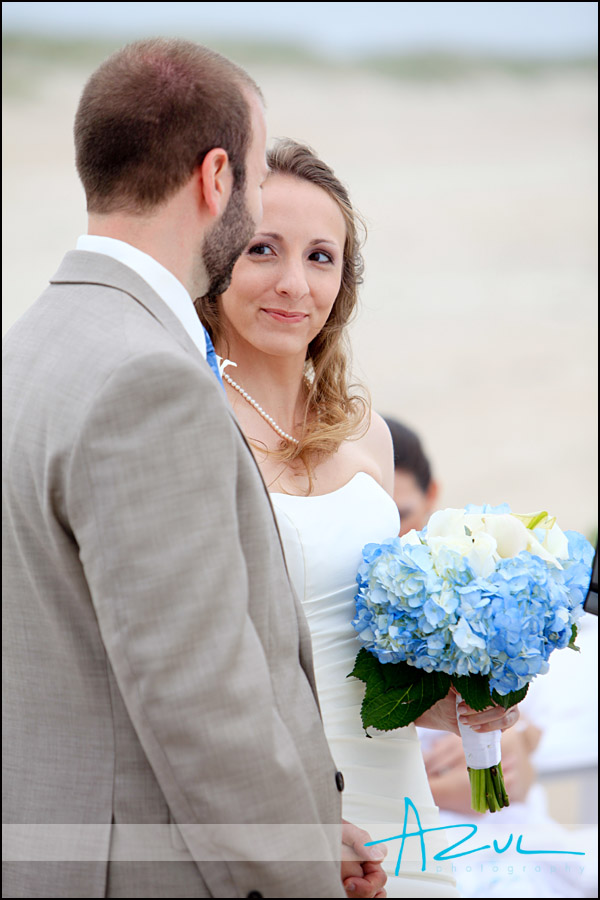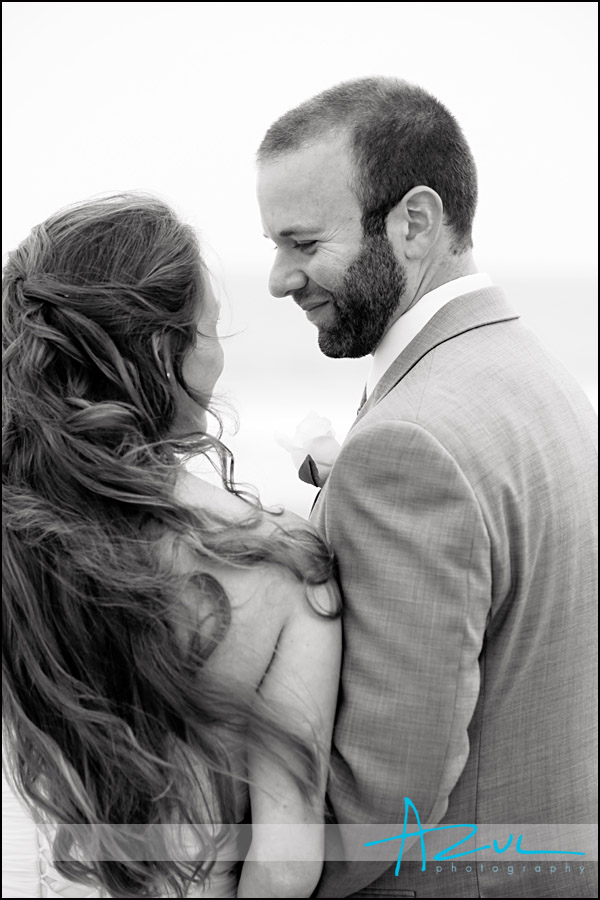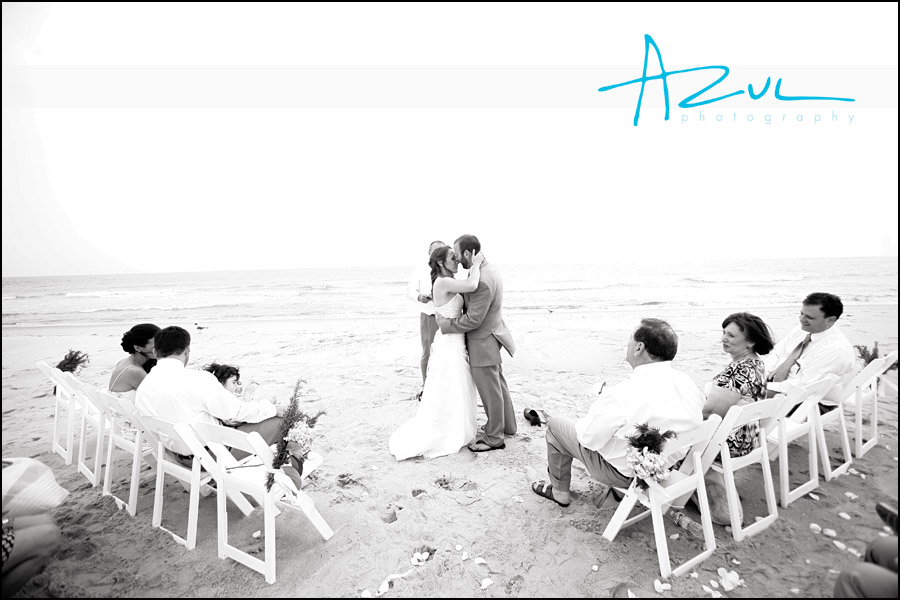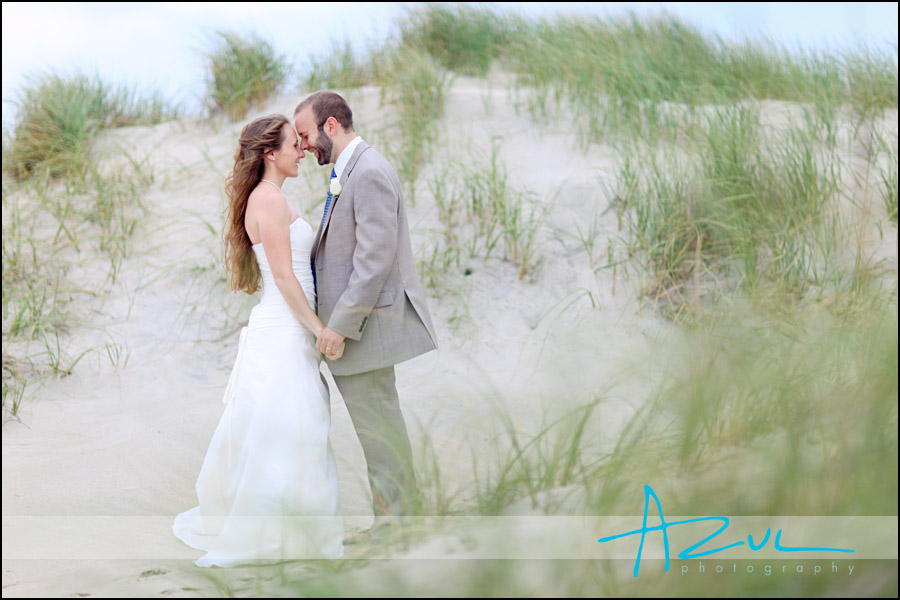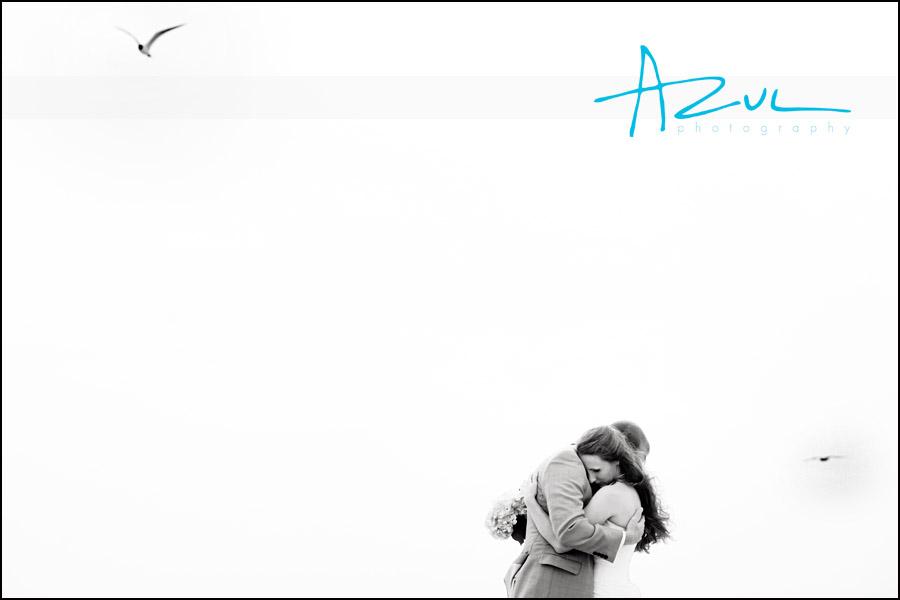 CONTACT AZUL ABOUT YOUR WEDDING PLANS:
info@azulphotography.com | 919.270.4310