It was a perfect day for a St. Patrick's Day wedding at Highland Baptist Church in Raleigh. Melissa was anxious, nervous and excited as she walked through the front doors with her bridesmaids. Her dress hung amongst the choir robes and the ladies were all smiles as the photographer documented the wonderful moments. All hands were on the bride as Melissa stepped into her gown in the choir room. Her mom and sisters were lacing up the dress, as the bridesmaids selected earrings for her.

The guys  stepped out of their vehicles wearing their groomsman's gifts of argyle green socks while playing Careless Whisper by George Michael on their phones. Alex took deep breaths and shook his head as the saxophone solo played, while his groomsmen laughed.
"It's finally here," said Alex to his grandmother while she pinned on his boutonniere. He later read a personalized note written by Melissa as we headed outside for portraits. The doors opened to a sunny, pleasantly warm field where the sky was blue and the clouds were white.
Friends and family gathered in the sunshine filled church, waiting patiently for the ceremony to begin. As beautiful solos by the pianist played, guests eased into their seats. Ave Maria was played as the bridal party marched towards the groom at the end of the aisle. A smiling Melissa grabbed her father and slowly walked toward her future husband. The ceremony ended with a huge kiss and a joyous congregation. Some quick portraits followed of family and the bridal party together before heading downtown for the reception.
The Stockroom looked wonderful with country-style centerpieces on the tables and the aroma of great food from Catering Works. Guest were mingling with drinks in hand. The dance floor was brightly lit by sunlight which beamed through the windows. Melissa and Alex arrived to a cheering crowd as they made their way to the dance floor.  I couldn't resist creating a silhouette image of the couple on their first dance.
Everyone danced a little while, ate, enjoyed cake and danced again into the night. The DJ kept the dance floor packed playing music for every generation. The night ended with several slow songs and you guessed it…Careless Whisper was in the mix.
Congratulations Melissa & Alex. You guys are wonderful and thank you for allowing Christobal to document your wedding!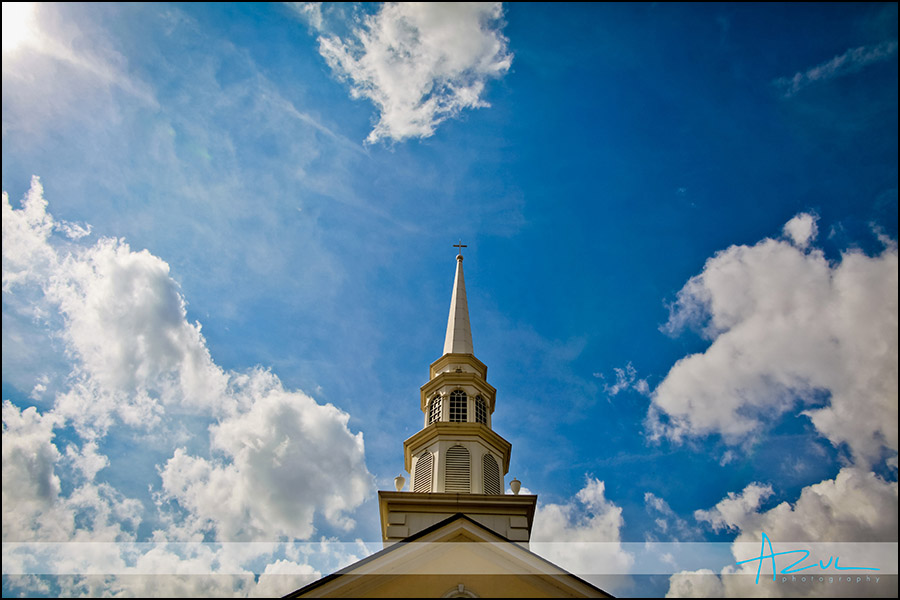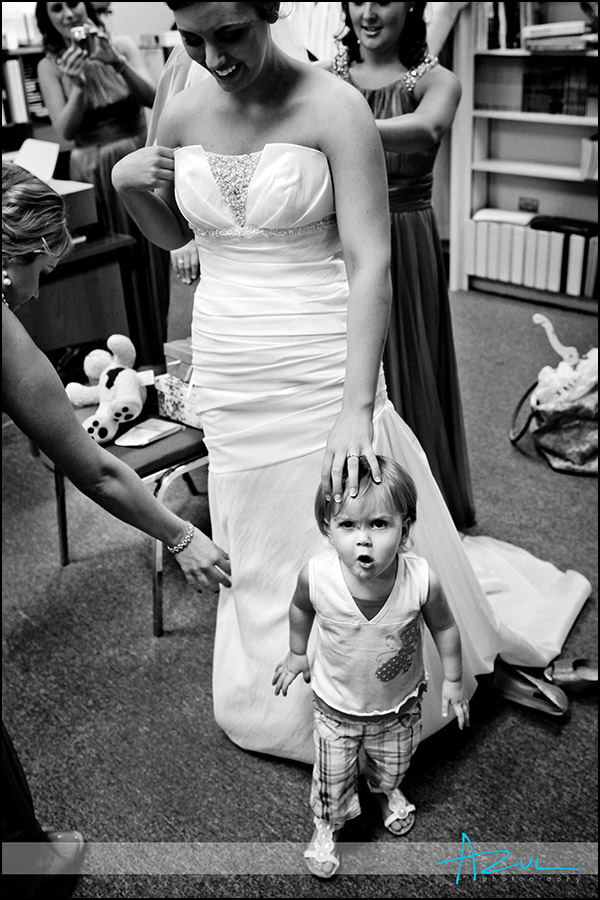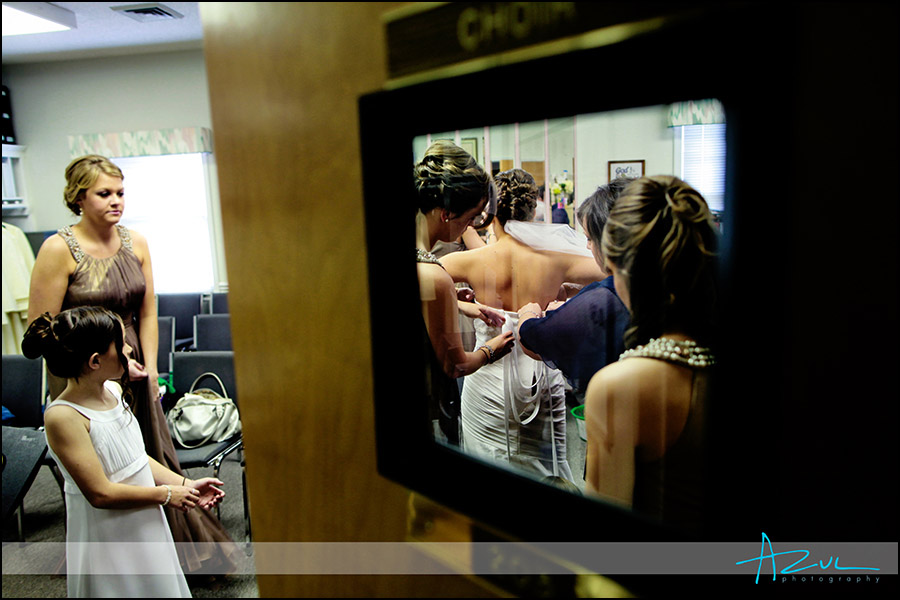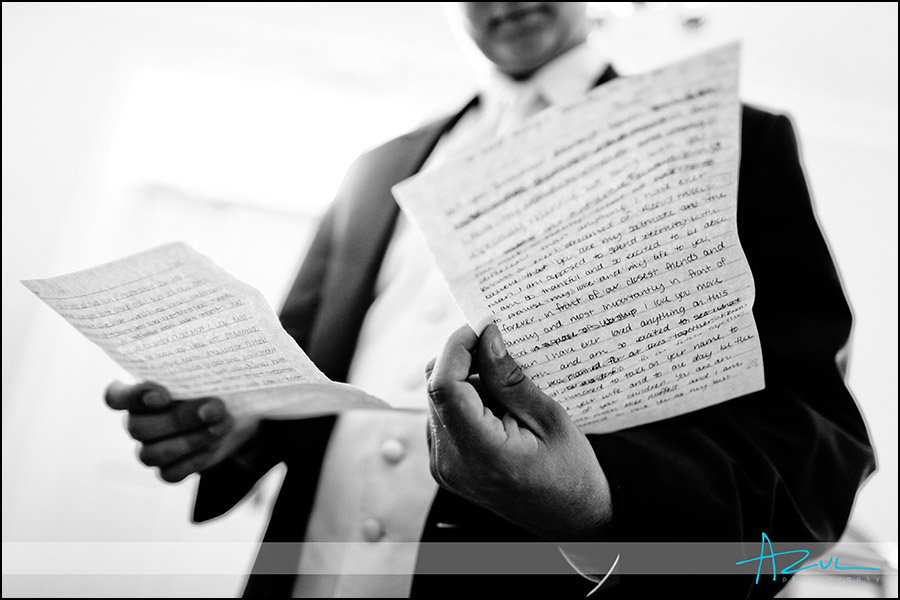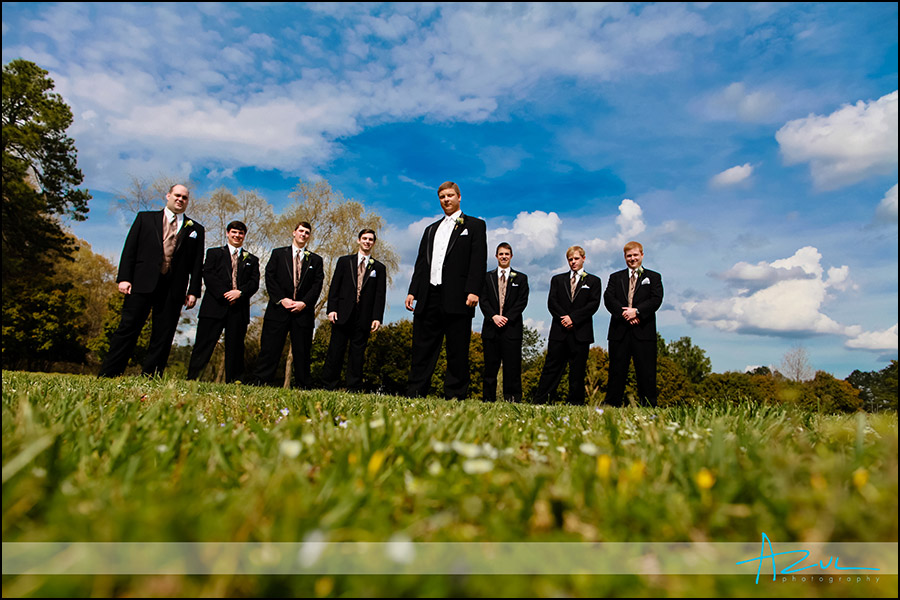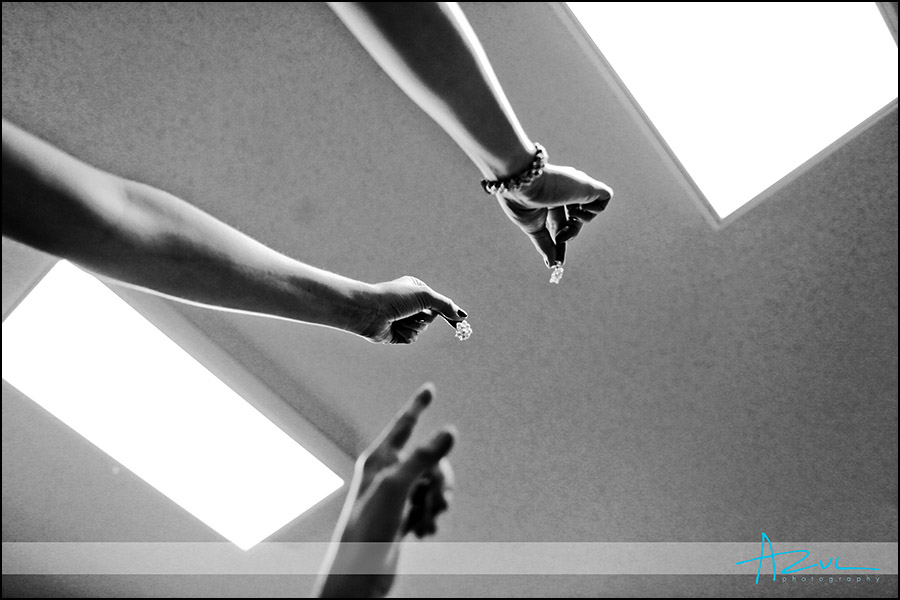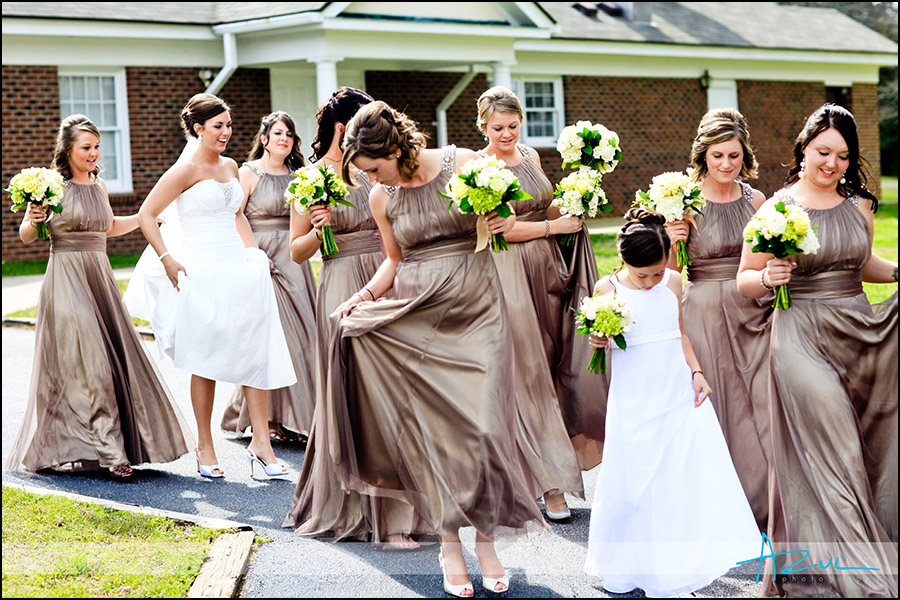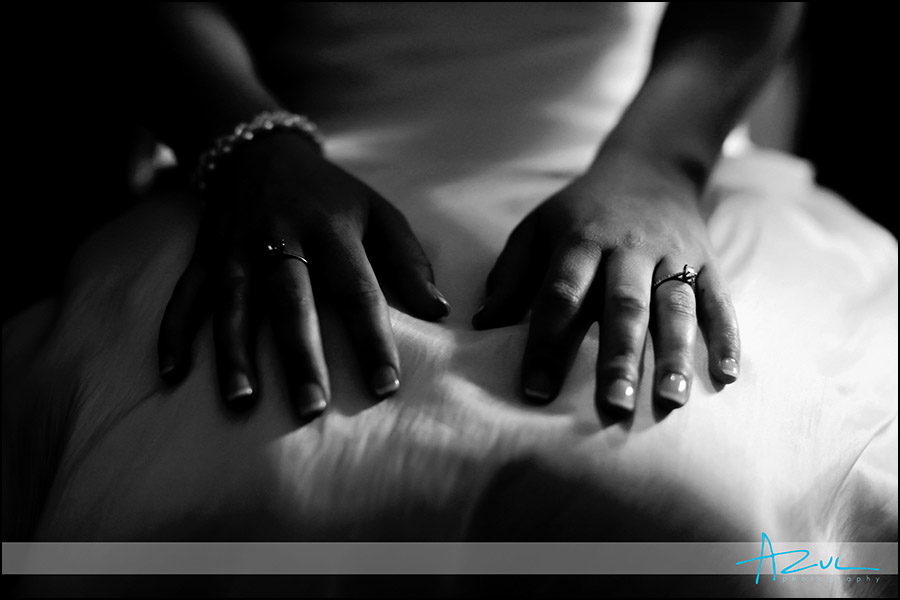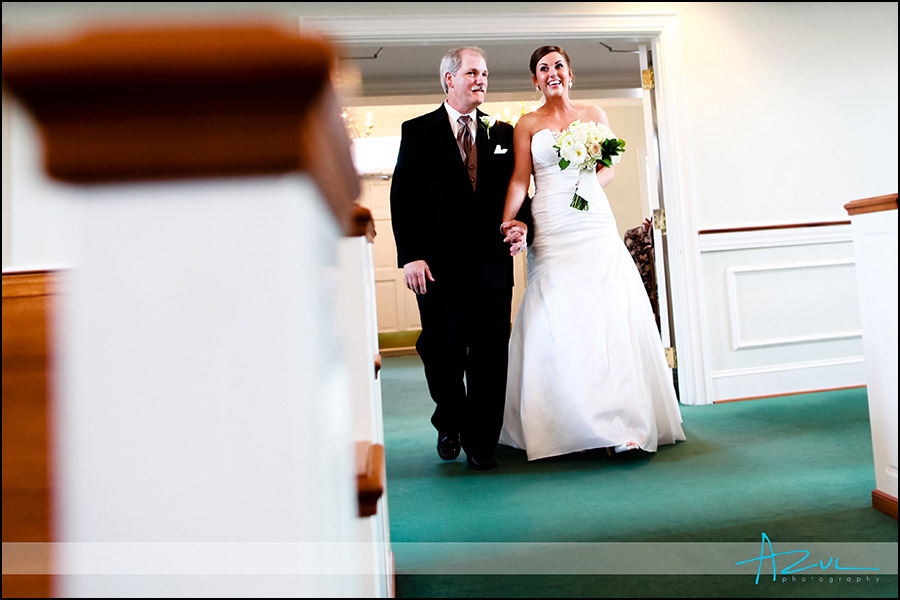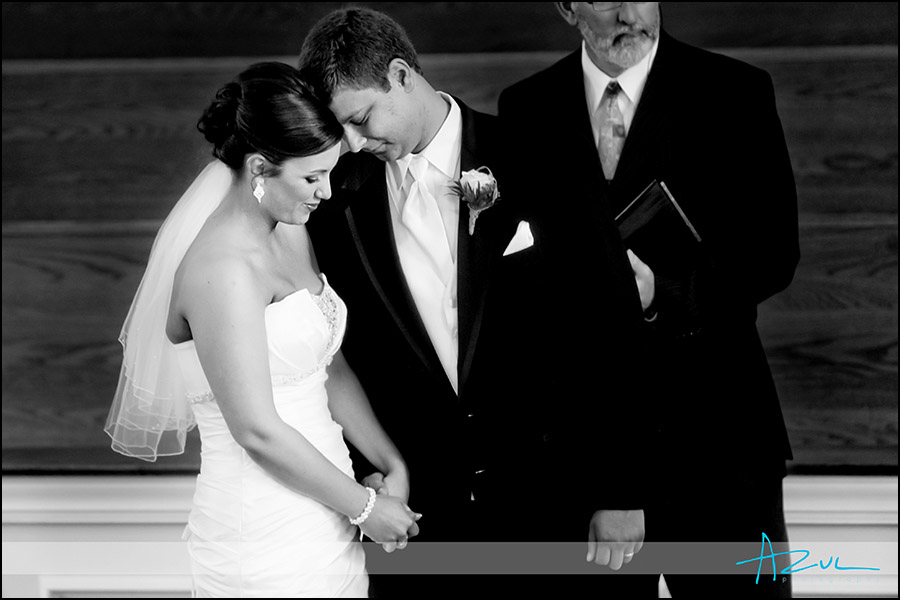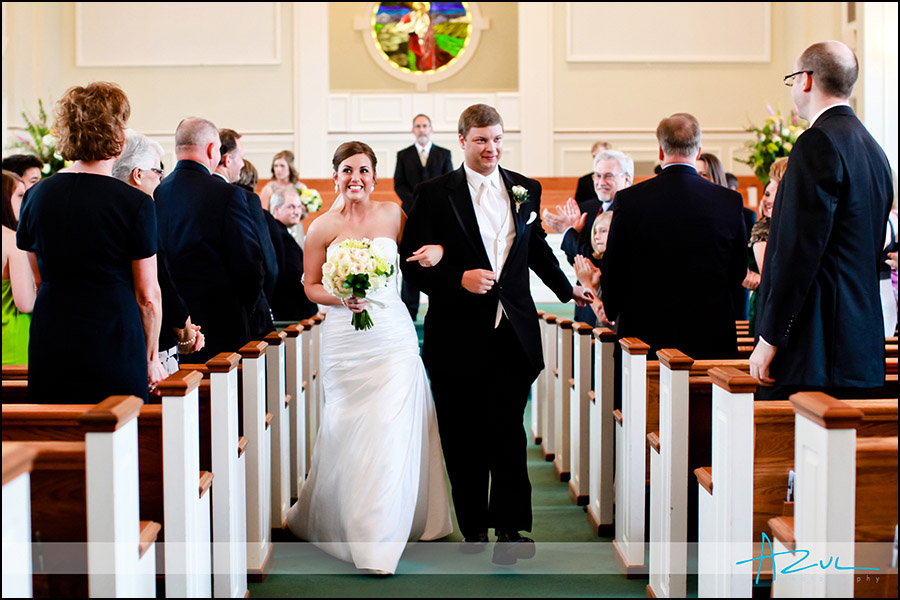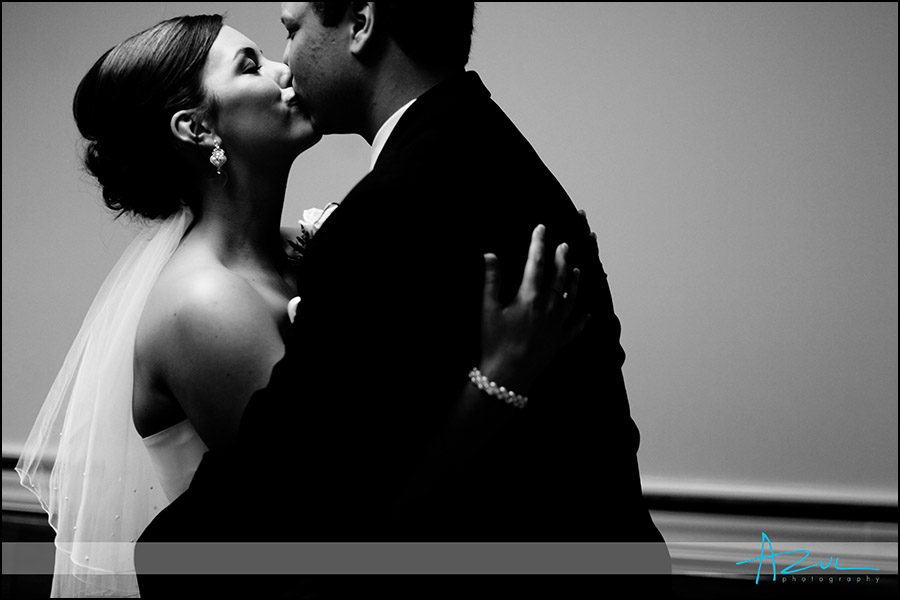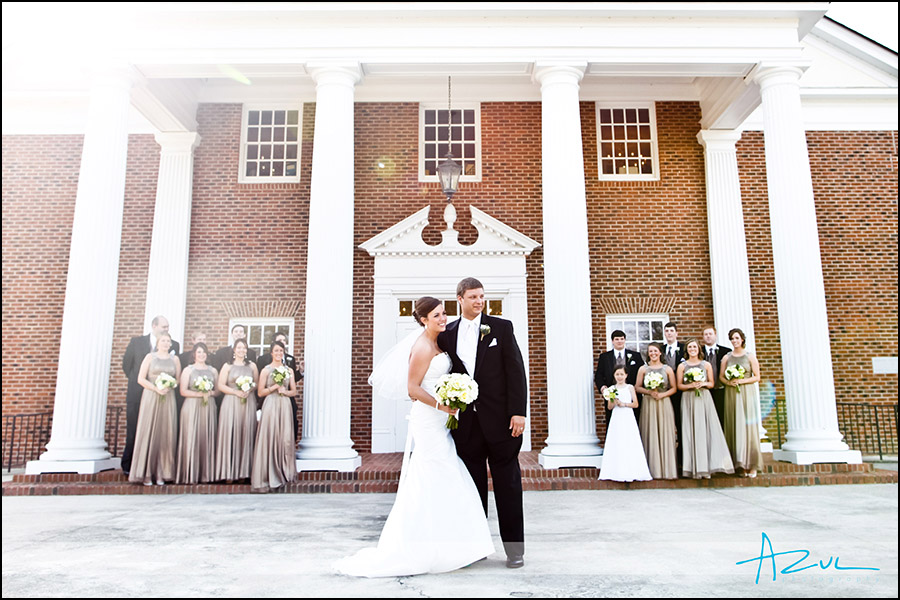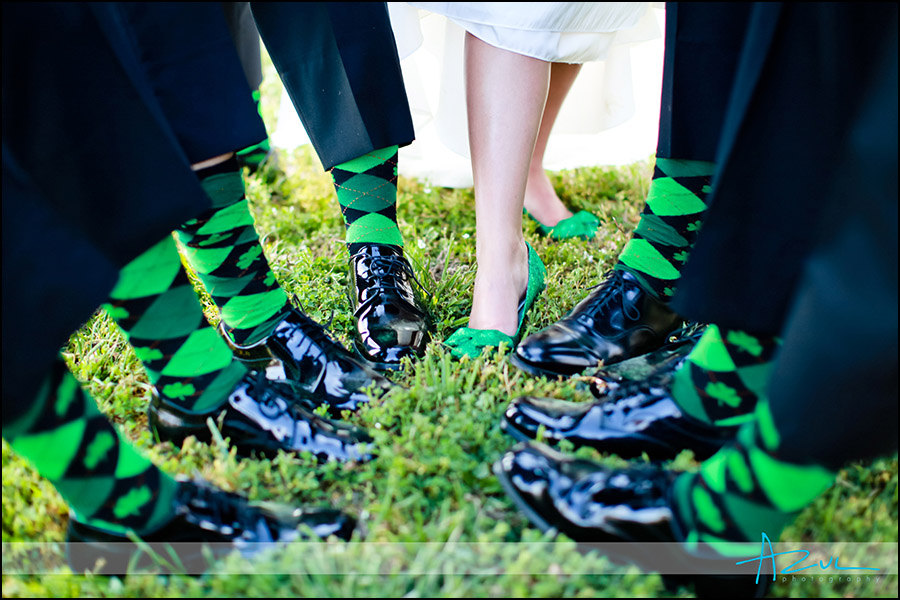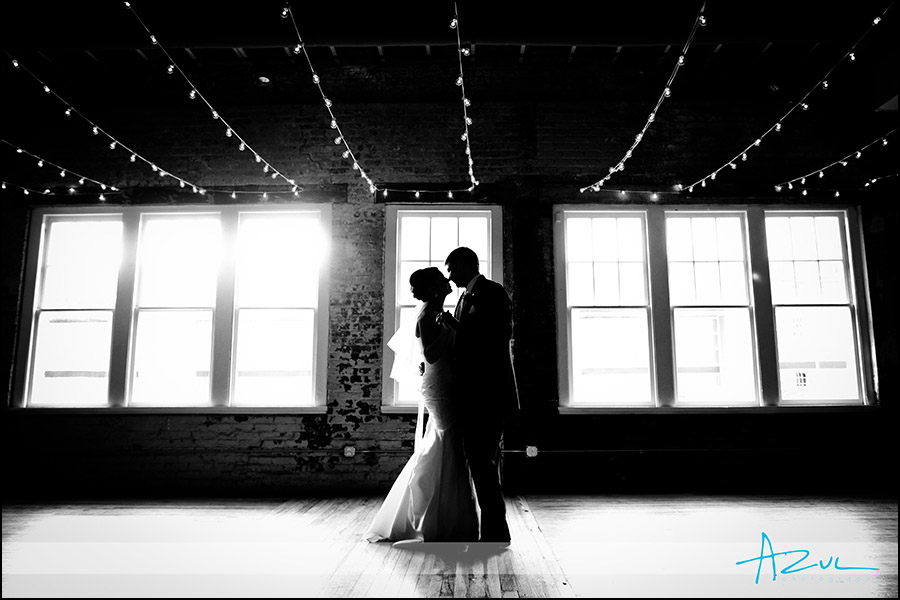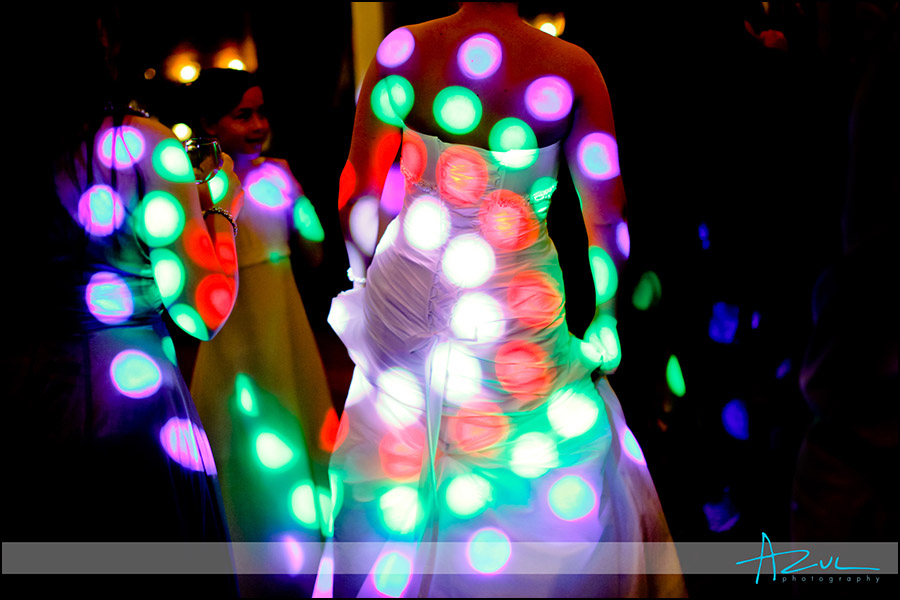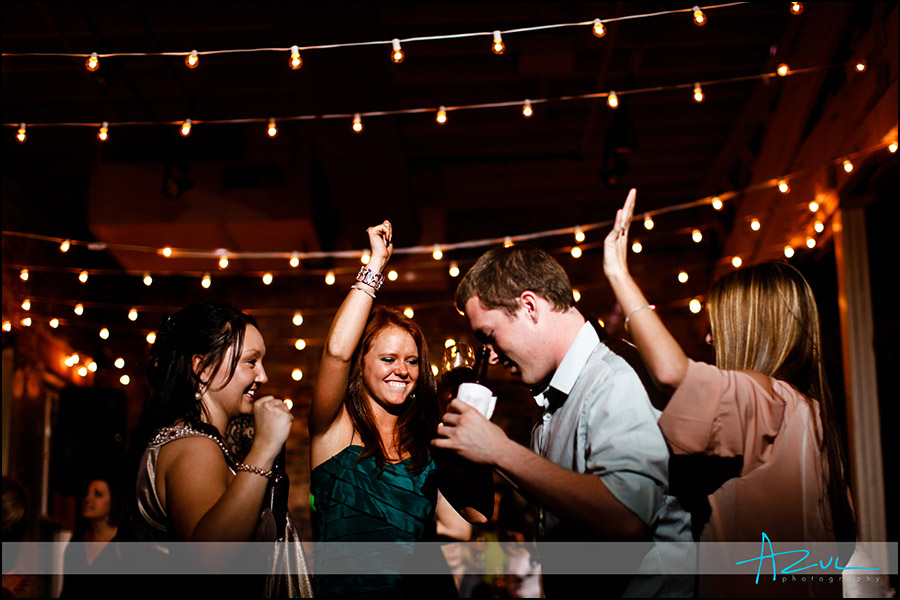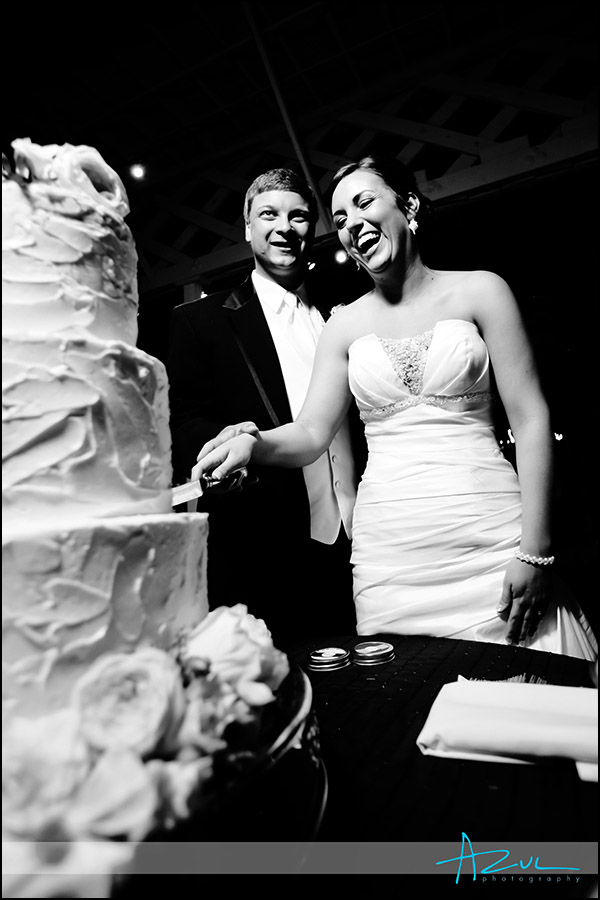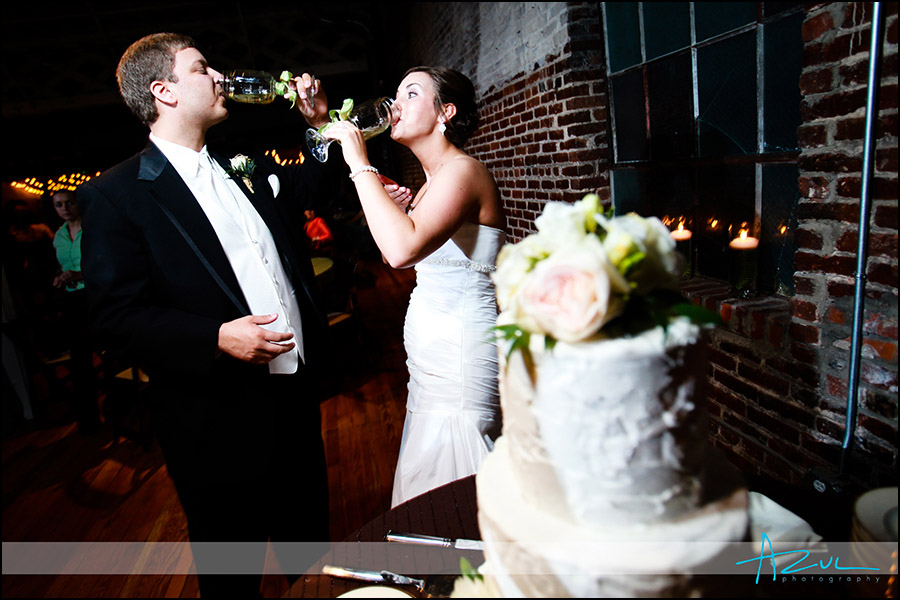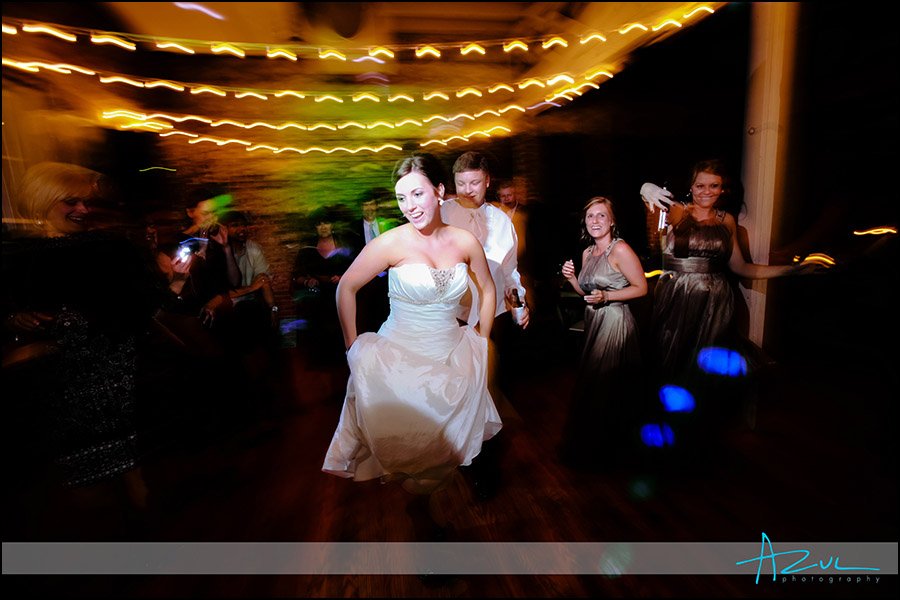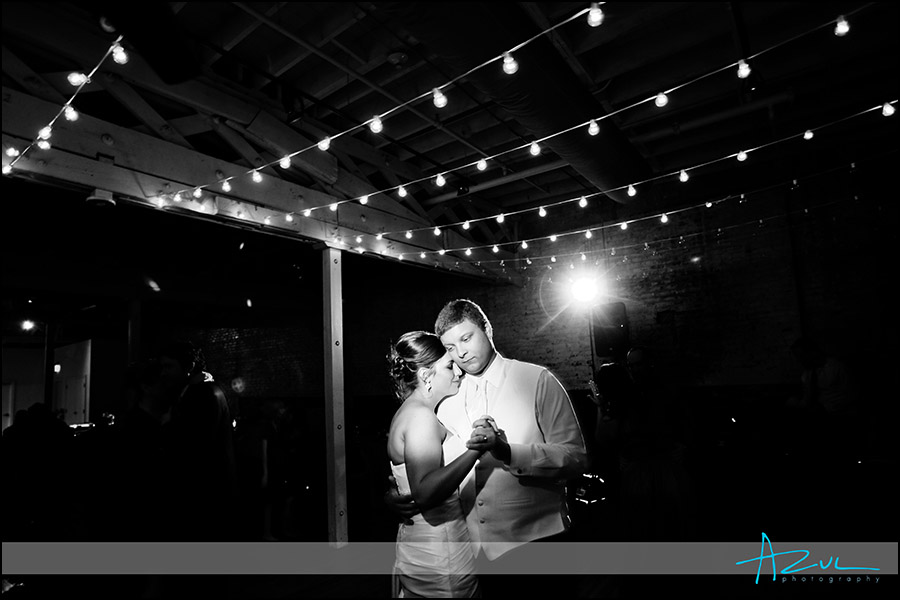 CONTACT AZUL ABOUT YOUR WEDDING PLANS:
info@azulphotography.com | 919.270.4310