All wedding photographers love documenting any event at the Carolina Inn. This time we were going to have fun with Maria & Brandon's family at the wedding reception complete with a latin band and lots of great food. However, we had to have a ceremony first.
We made the short drive from Raleigh to Immaculate Conception Church to meet the couple for a late evening wedding. I found Brandon in the chapel waiting for his bride to arrive, as guests slowly started to walk into the sanctuary. Maria snuck into the bride's room quickly to get into her dress and walk down the aisle to her future husband.
It was an intimate wedding, with only immediate family and close friends attending the ceremony. The ceremony was in both Spanish and English for everyone to hear due to the mixed cultures in the congregation. It was a beautiful ceremony with Brandon saying his vows in Spanish and Maria saying hers in English with a smile. The priest said to kiss the bride in Spanish and Brandon knew what to do without issue. The couple exited to a sea of bubbles as they headed to the reception.
At the Carolina Inn, the staff was ready and so was the band. A cocktail hour followed with passed appetizers and a bar stocked for the reception. The couple walked down the steps to the Old Well Room for their first dance.  They kissed, laughed, danced and then invited family members to join them on the dance floor. From that point on everyone danced, witnessed a cake smash on the groom and ate more great food. This family was ready to party and they were ready to stay up till 3 a.m. to do so, but hotel rules restricted them to a midnight departure.
The images below are shown in B&W.  I wanted to show the creative and vibrant spirit of the couple and their family without the need of color. I must say that they had one of the best conga lines I have ever witnessed. Along with a first, me dancing with the bride, after telling her no I can't. It was a great night and one I will always remember.
Congratulations Maria and Brandon! I (Christobal) had a great time and thank you for allowing me to be your photographer.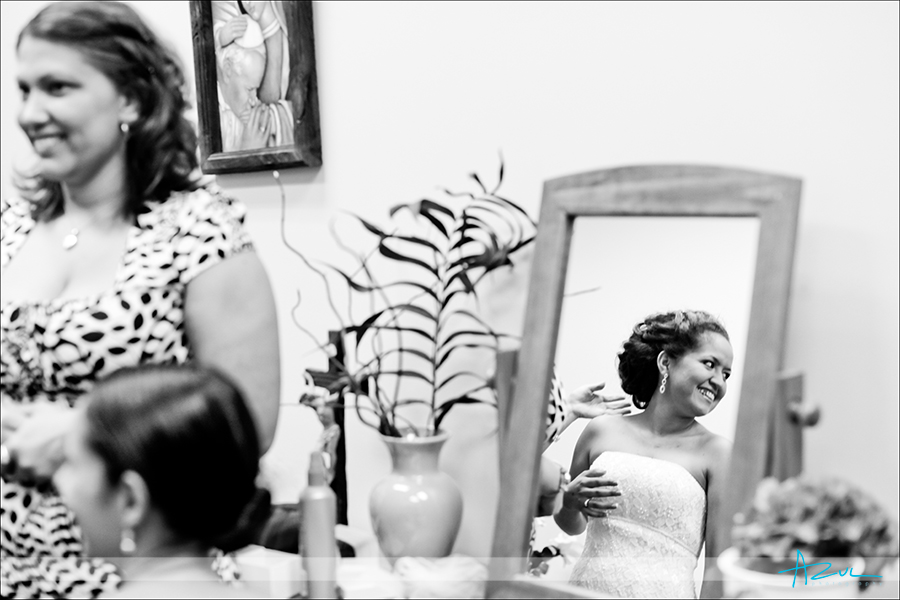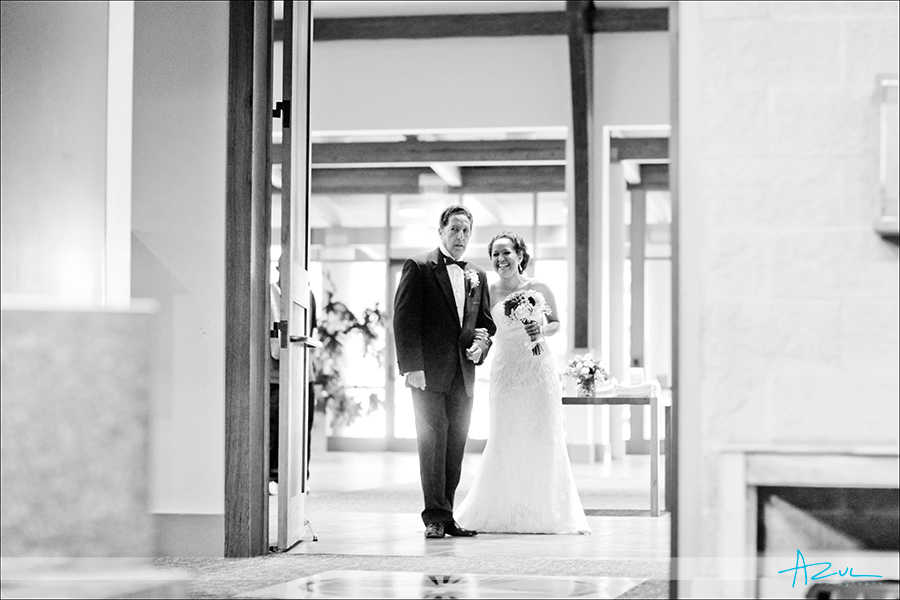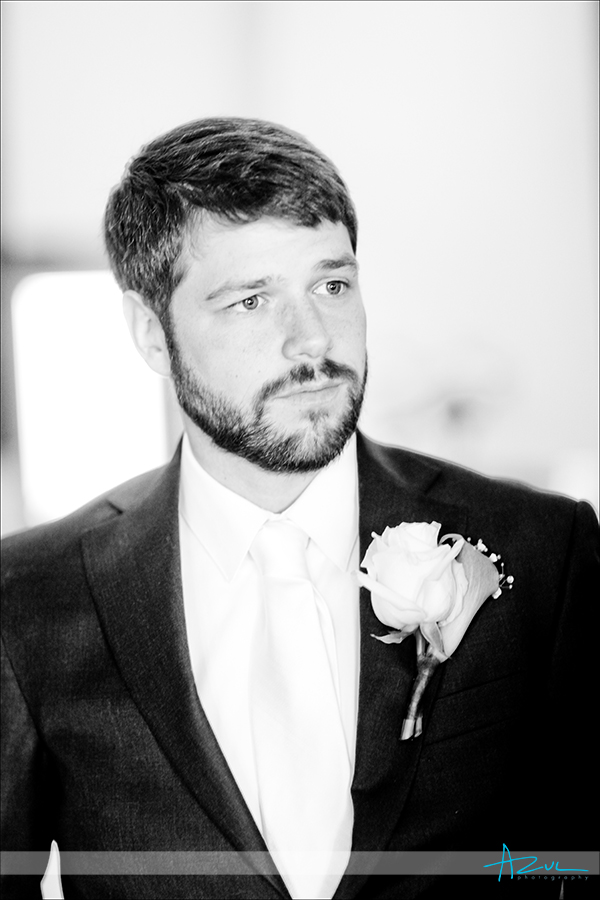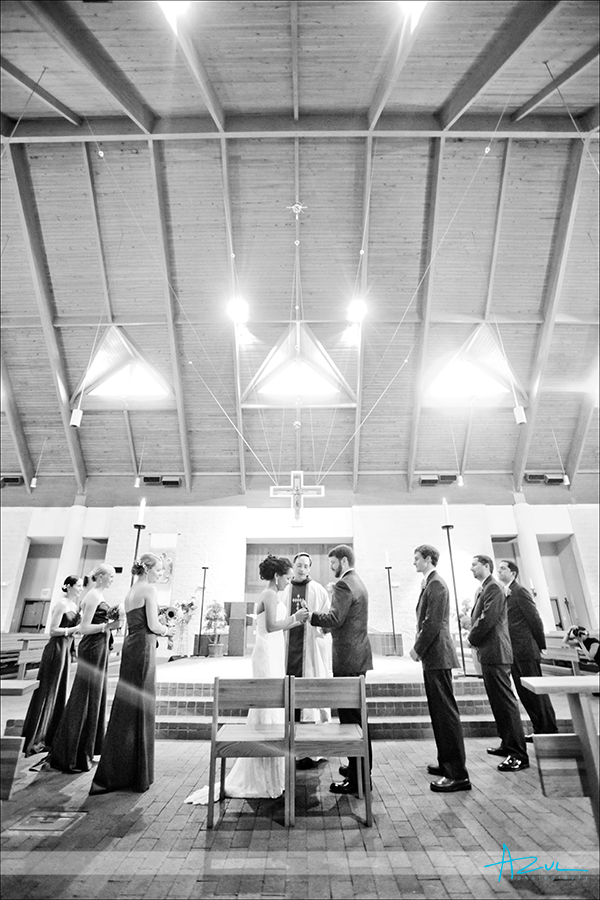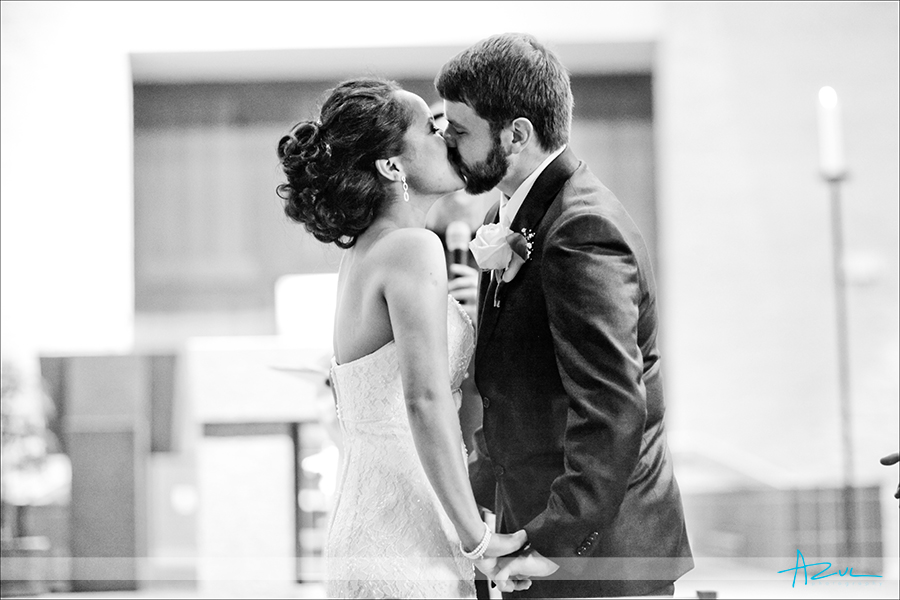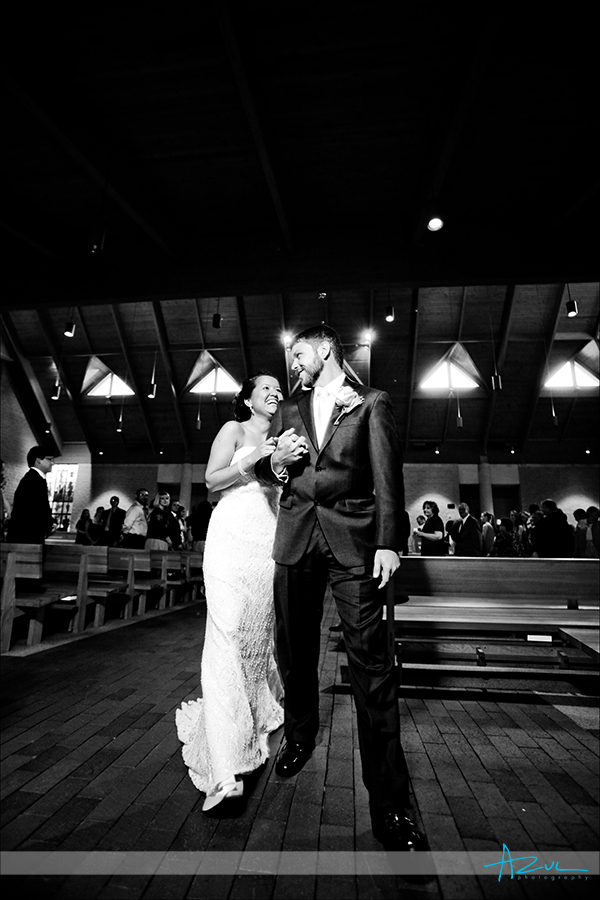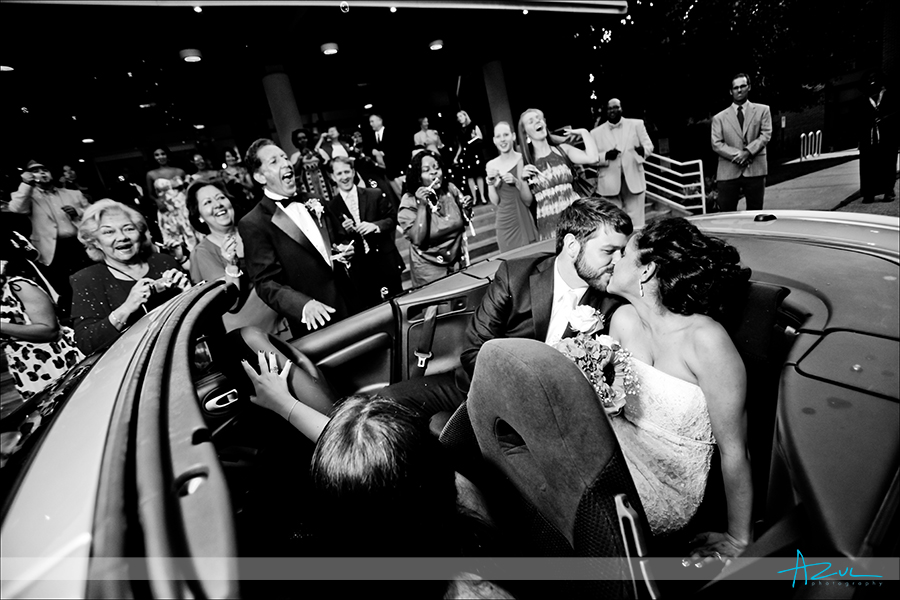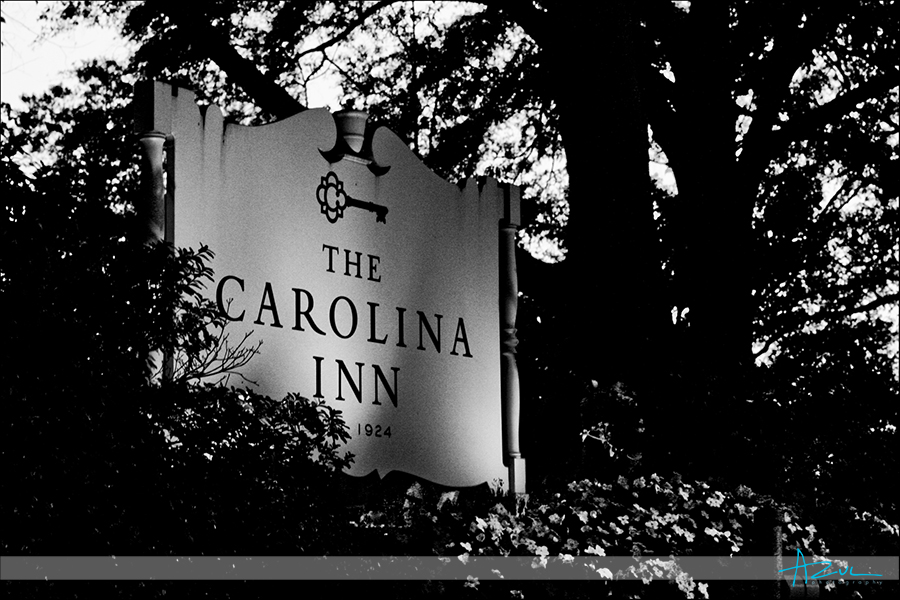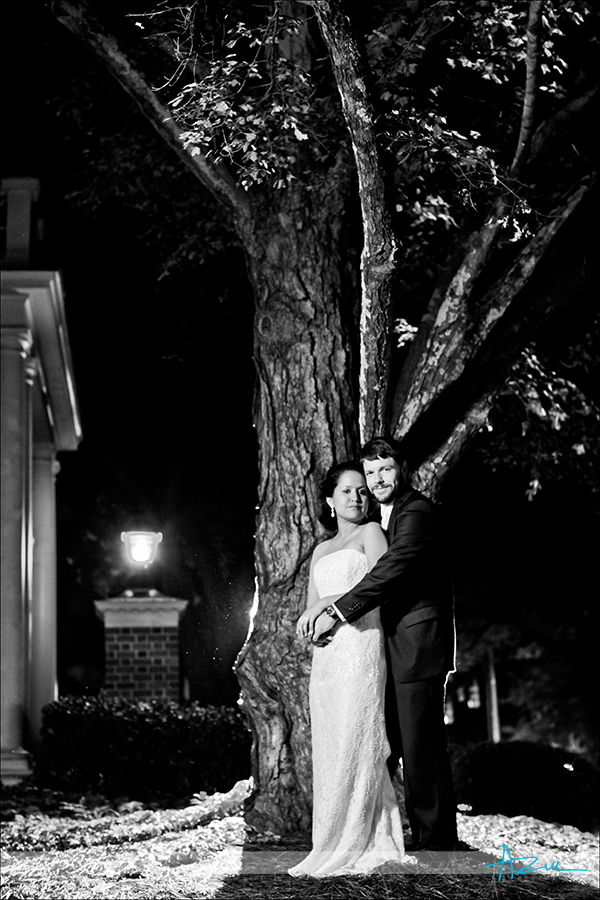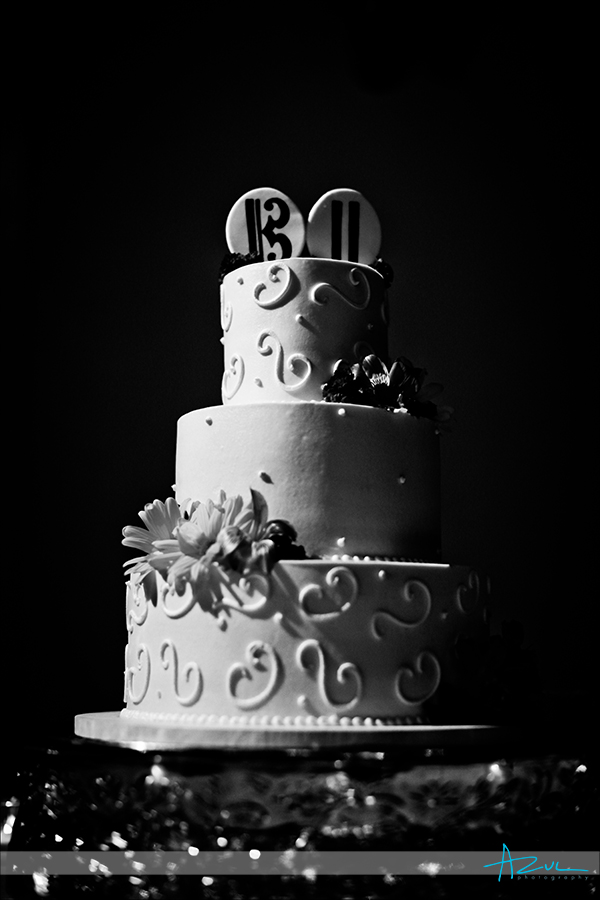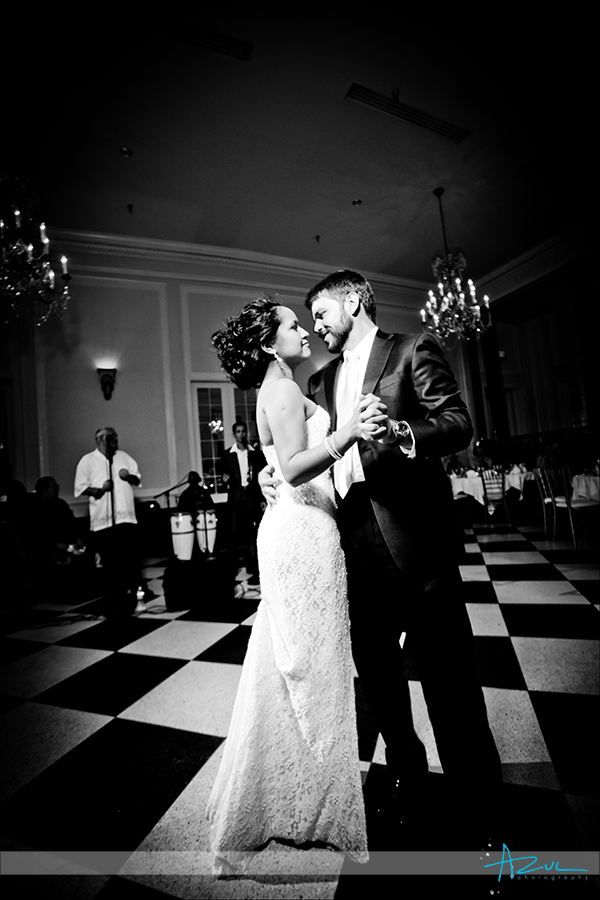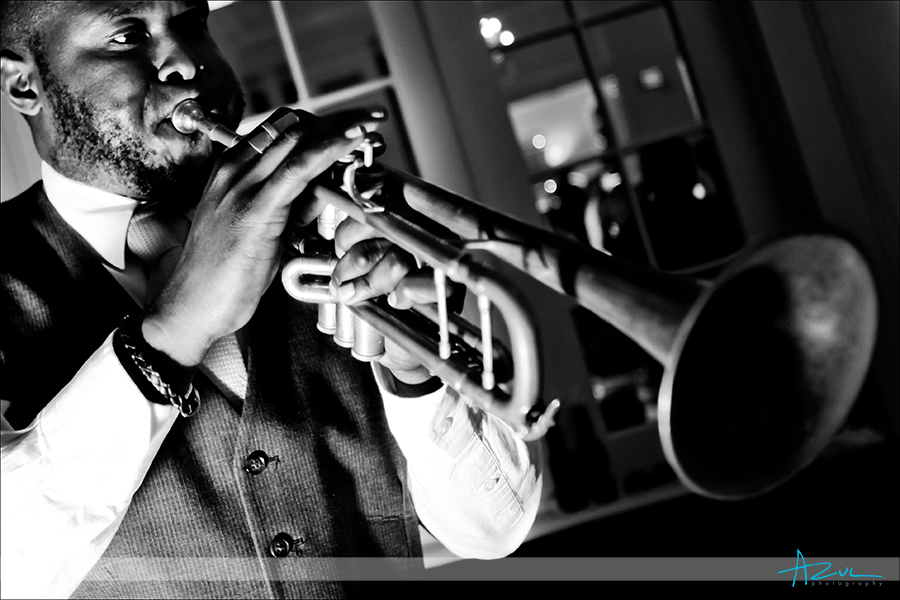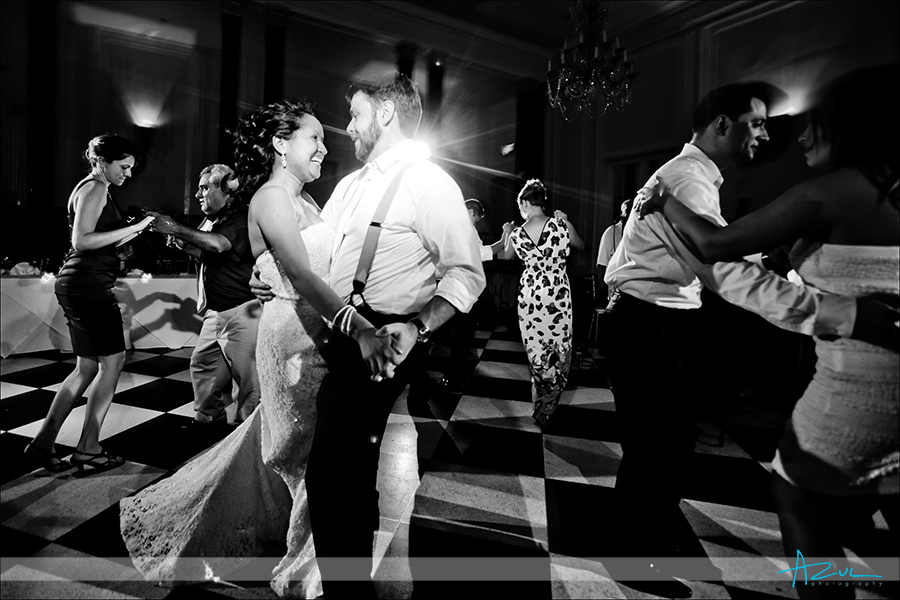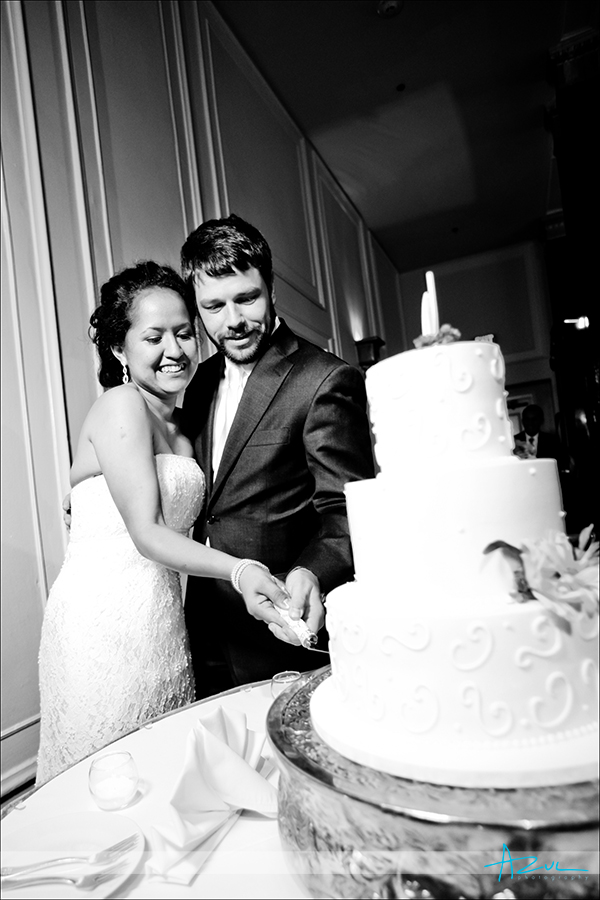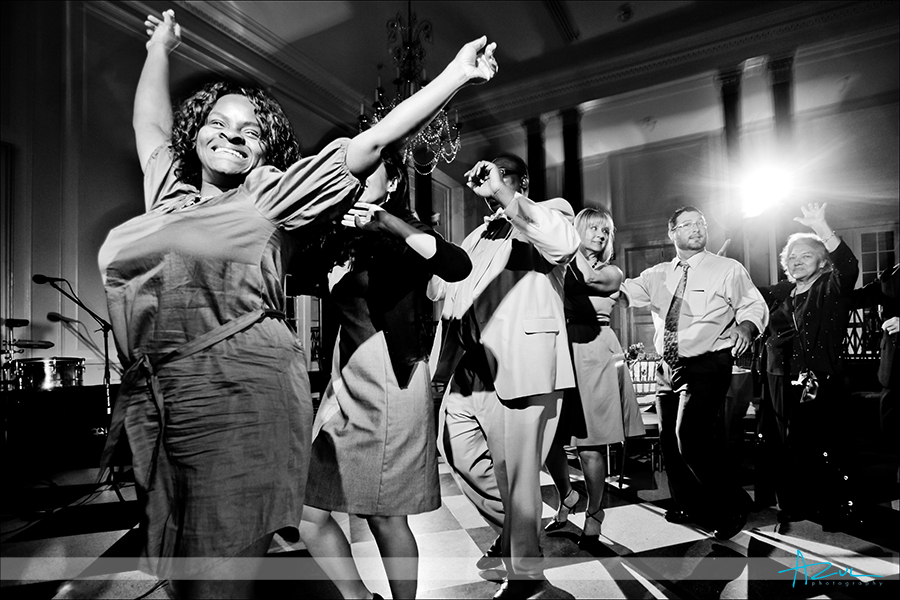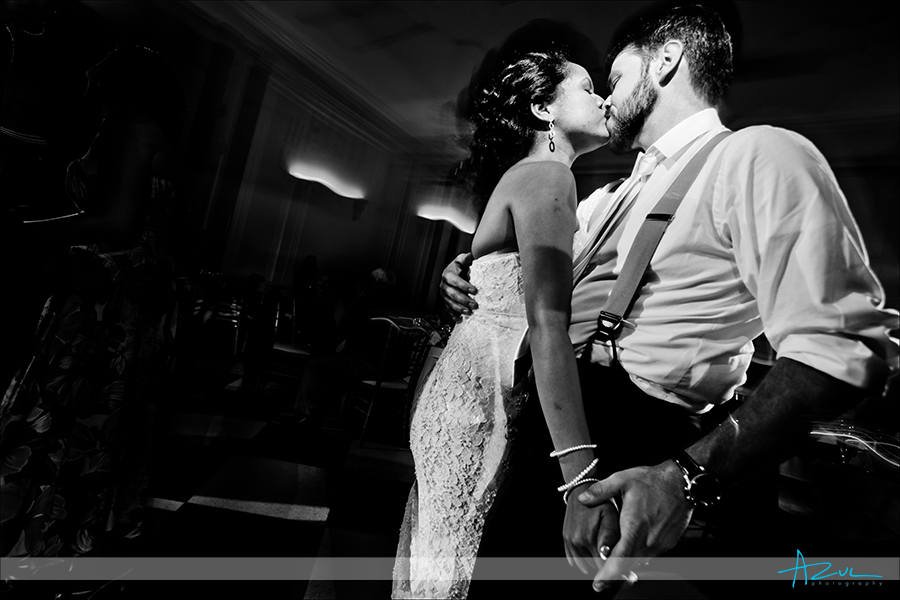 CONTACT AZUL ABOUT YOUR WEDDING PLANS:
info@azulphotography.com | 919.270.4310