On a hot summer evening in downtown Raleigh a wedding for two amazing people occurred. Jason and I (Christobal) were the photographers and we were looking forward to documenting Liza & Mike's wedding at Edenton Street United Methodist Church.
The sun was out and so was wedding planner Tracy Adams, ready to meet us and help escort us to the bride. Liza was in the bride's room playing games with her mother and bridesmaids. They played Apples to Apples to knock out some of the nerves while Margo with Belloviso was working on their hair and make-up. Liza's dress looked beautiful hanging up and absolutely gorgeous when she placed the perfectly fitted dress on. She could hardly control herself while looking in the mirror.
The congregation and Mike were all smiles as Liza walked down the aisle with her father. Stained glass was illuminated by the sun on both sides of the sanctuary. Large glowing chandeliers hovered above casting a soft yellow color on the floor. The ceremony was beautiful complete with a choir who sang beautifully for the couple and their guests. Liza and Mike shared a gentle kiss to end the ceremony.
We took advantage of the stained glass to create a unique portrait of the bride and groom after the ceremony. We then headed over to Marbles Museum to find the whole space filled with flowers by the amazing team over at Fresh Affairs. Candles lit the way as guests found their way to their assigned tables to watch the first dance. Liza and Mike walked to the center of the dance floor and literally dance around the world. Their first dance song was "Falling in Love with You Again" by Imelda May sung by the band.
The dance floor was always packed throughout the night and everyone had a great time. The reception came to a close with everyone jumping as the band played the song "Jump" by Van Halen. A path to the get-a-way rickshaw was created by sparklers. Guests lit the way as they cheered the couple through to end the evening.
Congratulations Liza & Mike! We are thrilled to have been your wedding photographers and I know we will see you soon.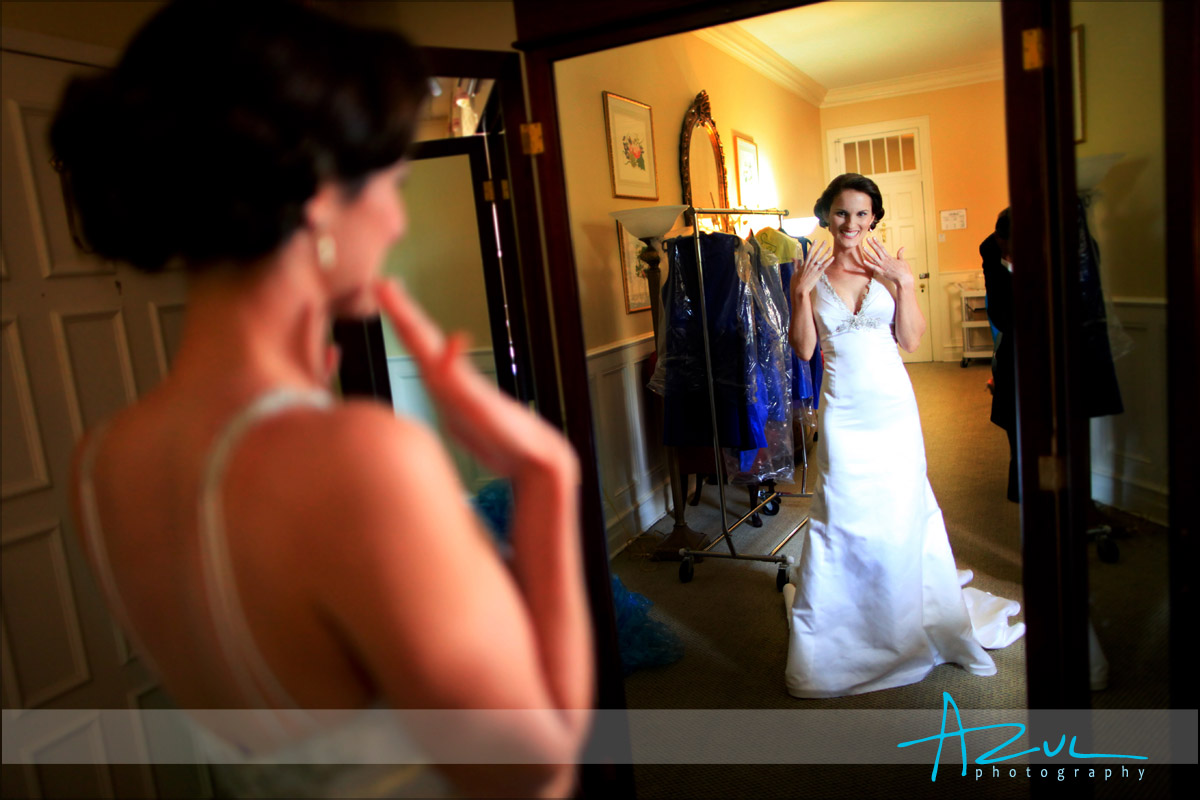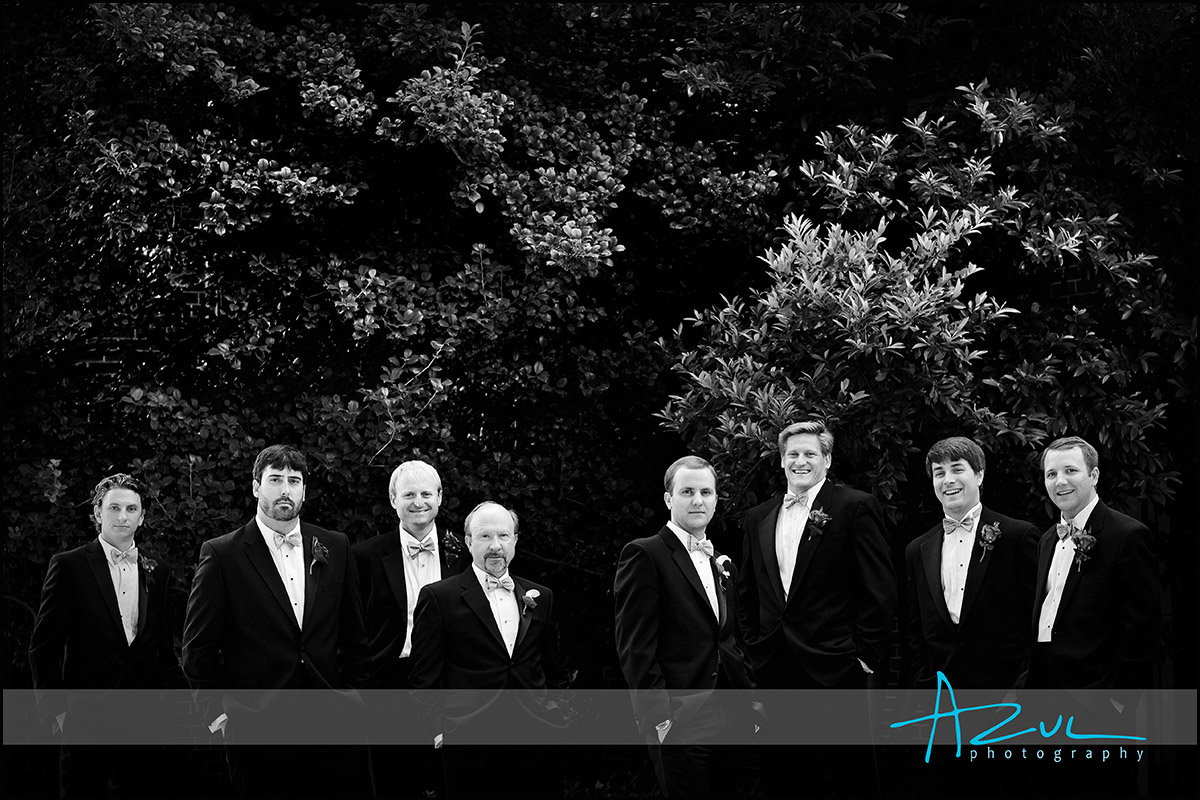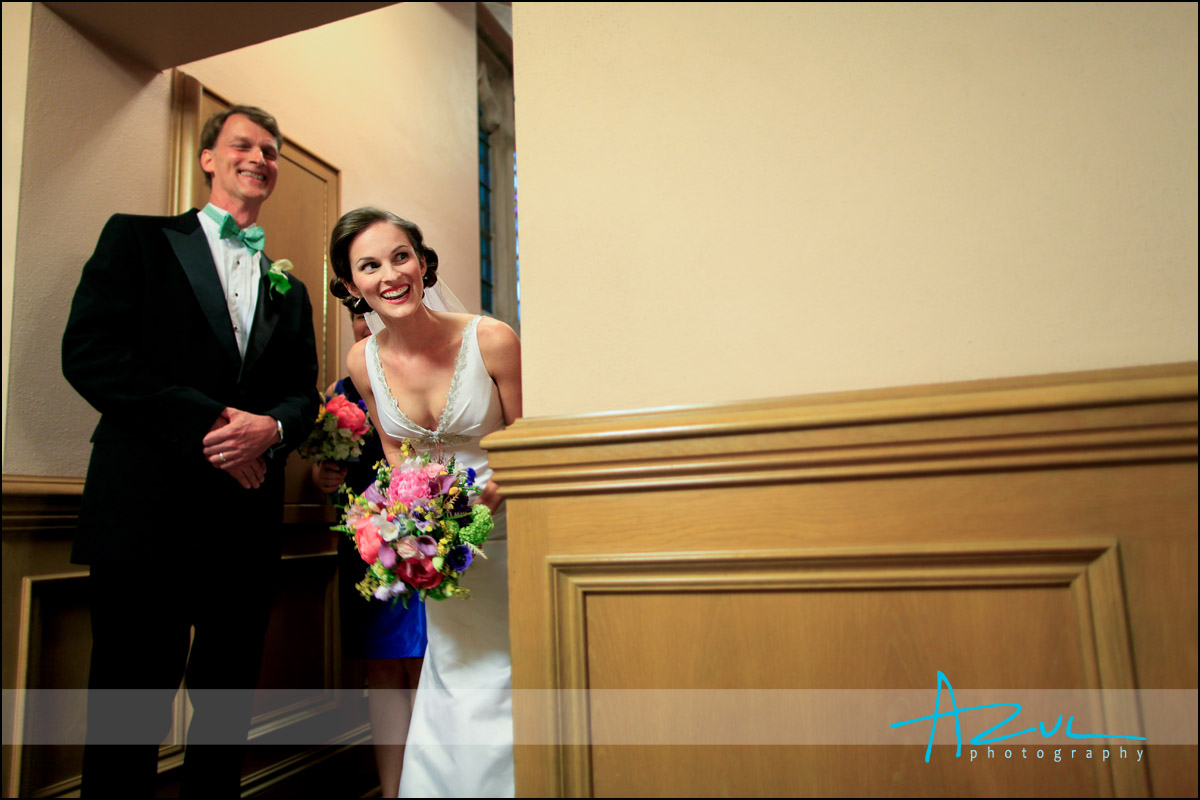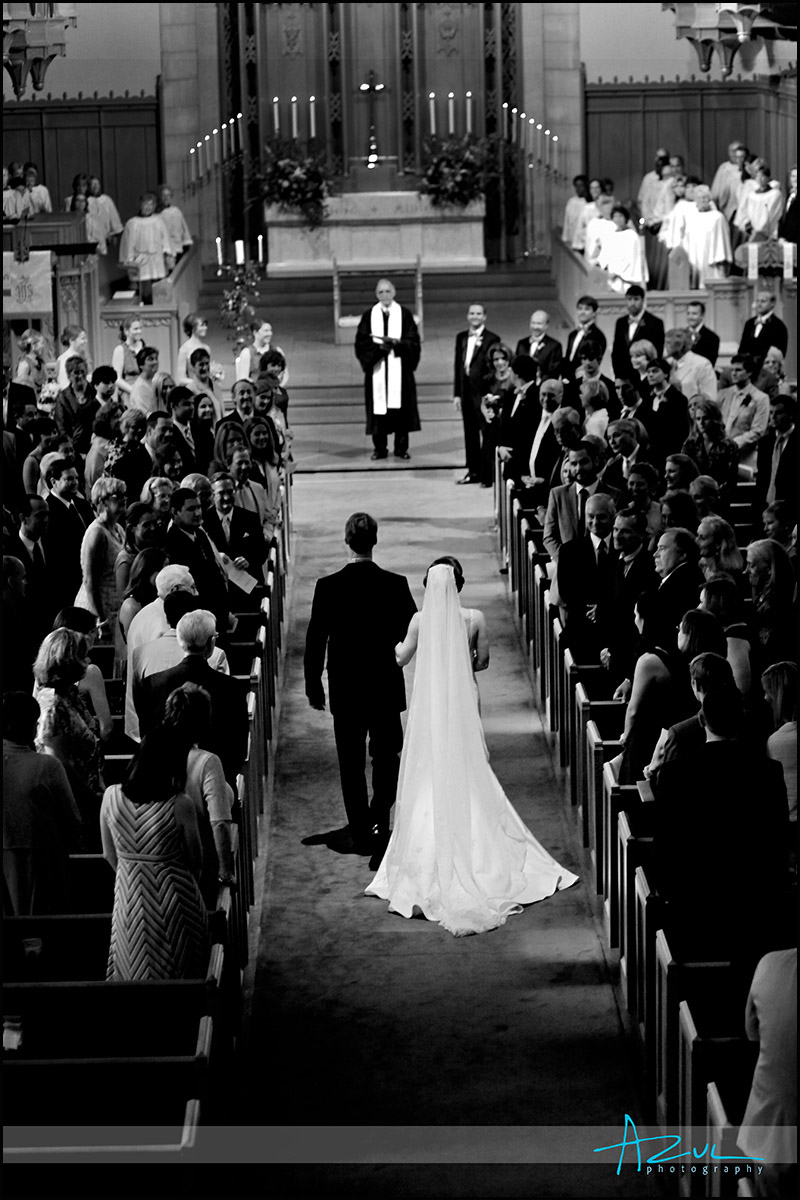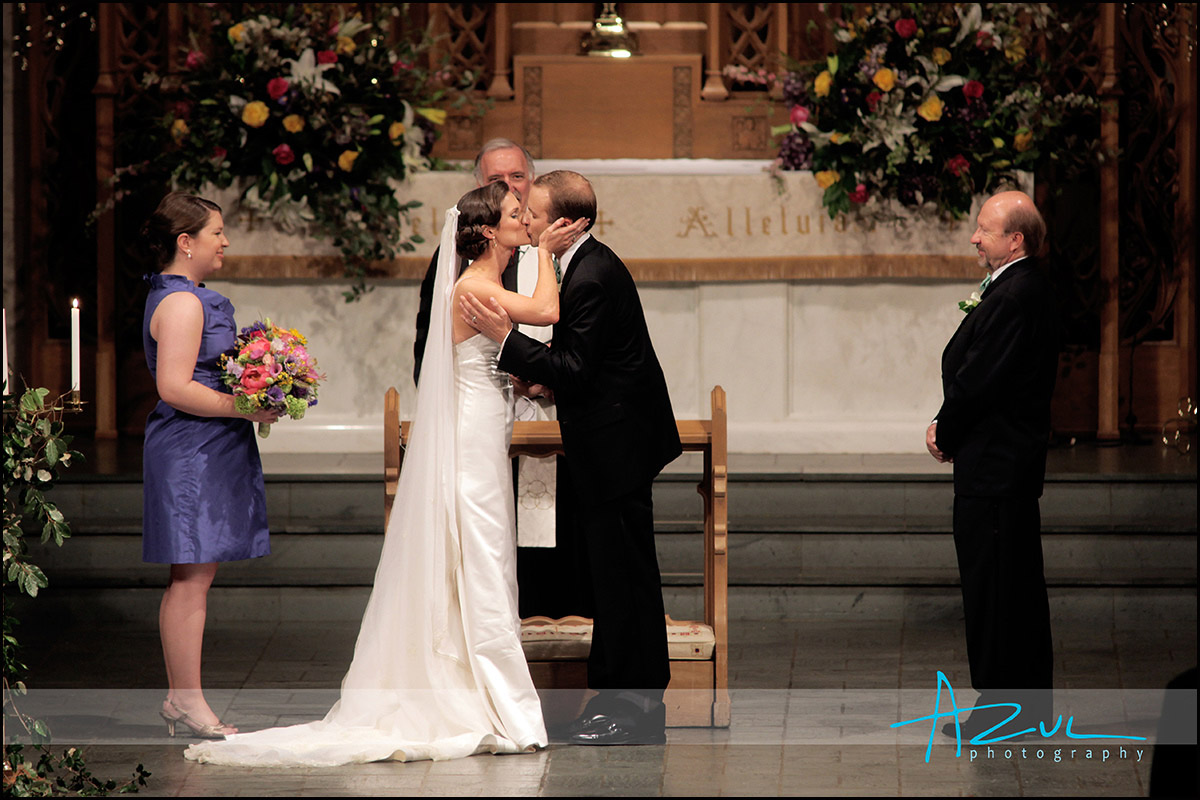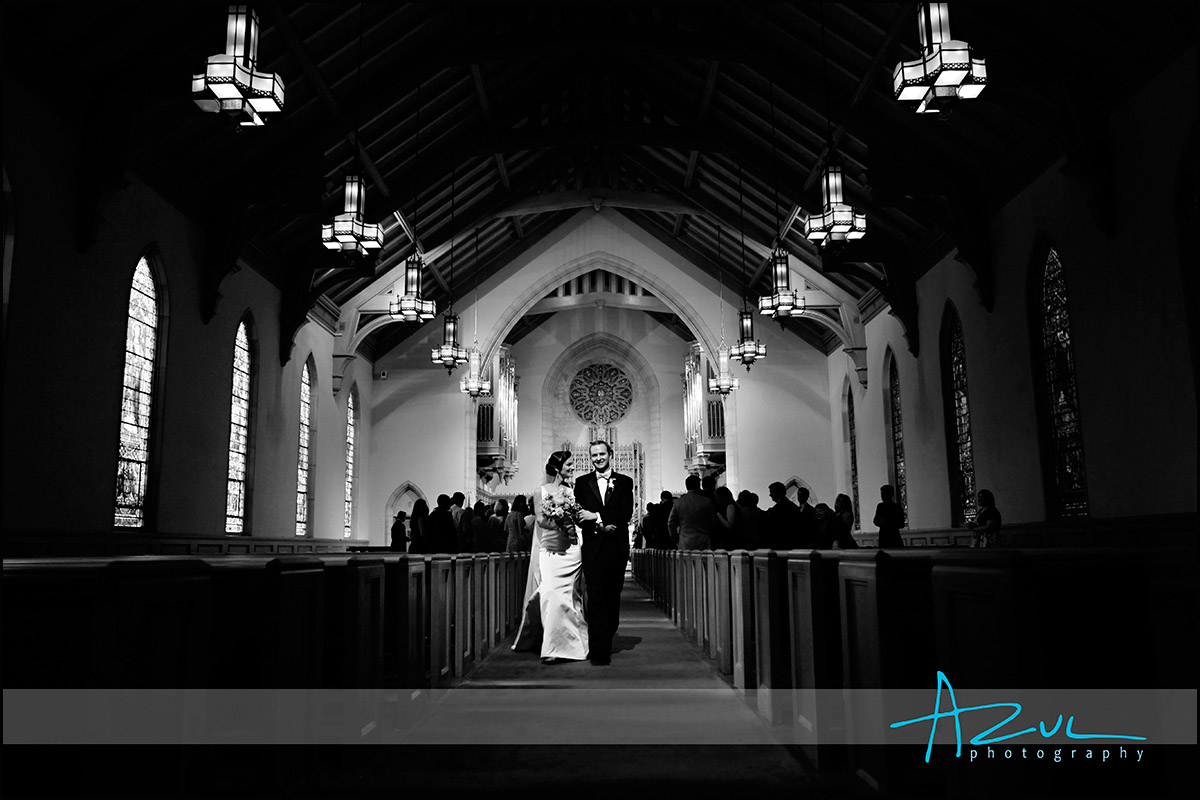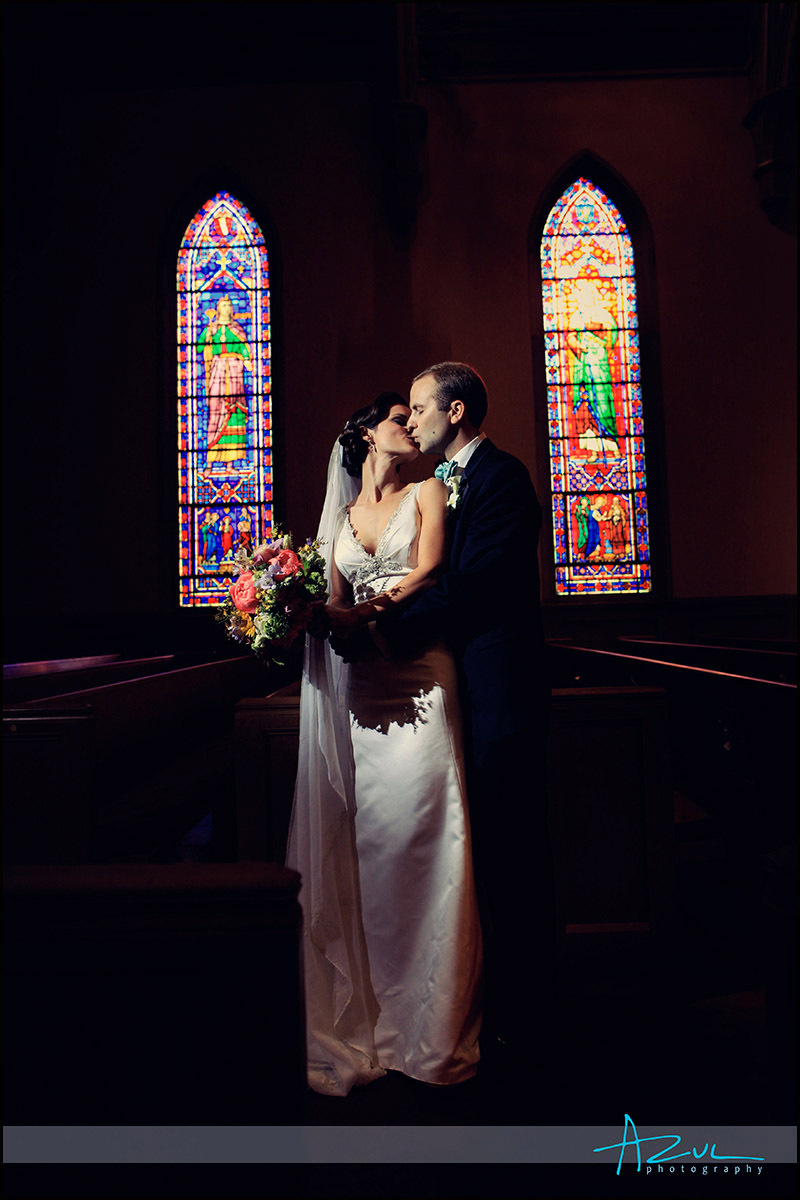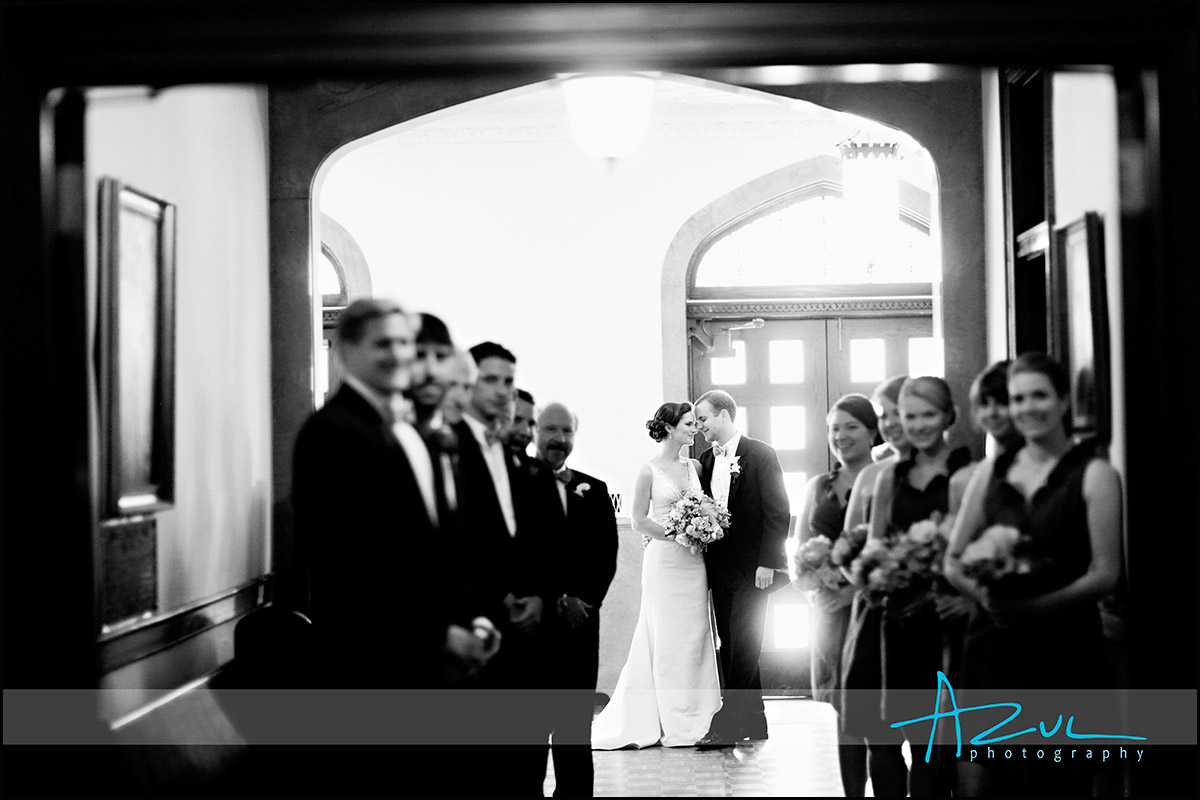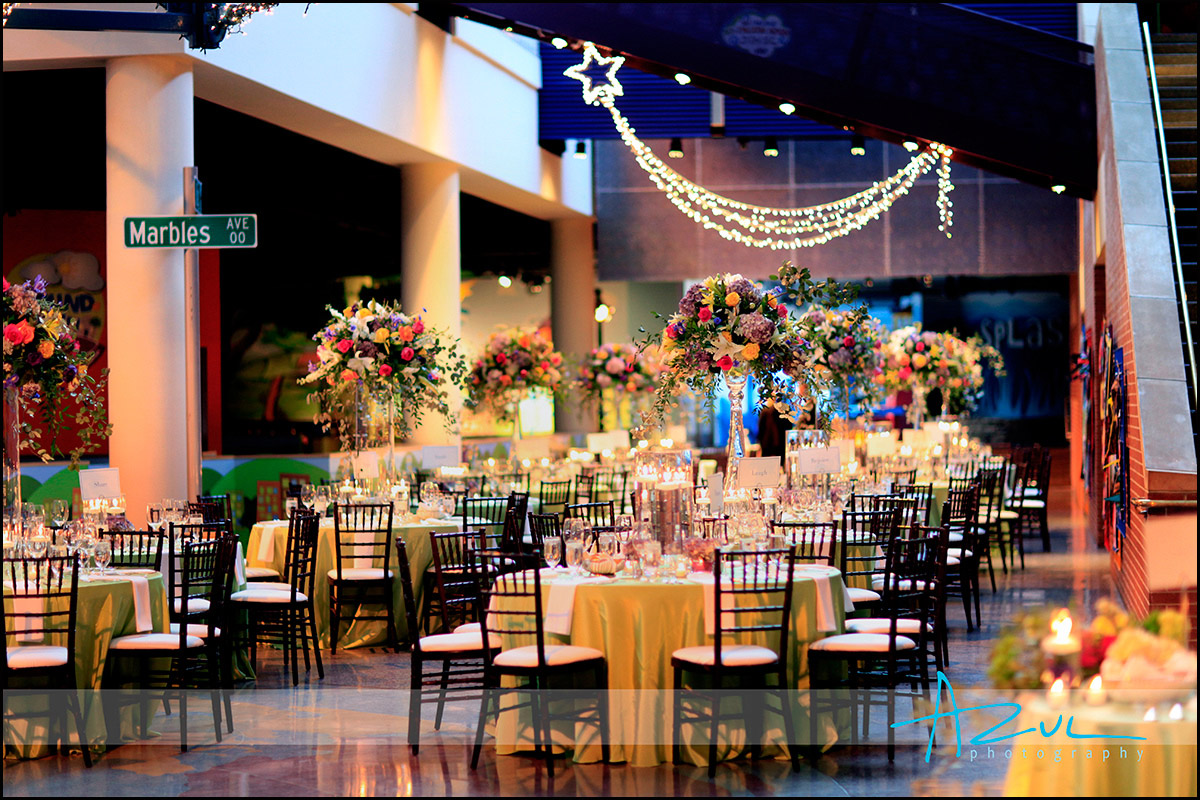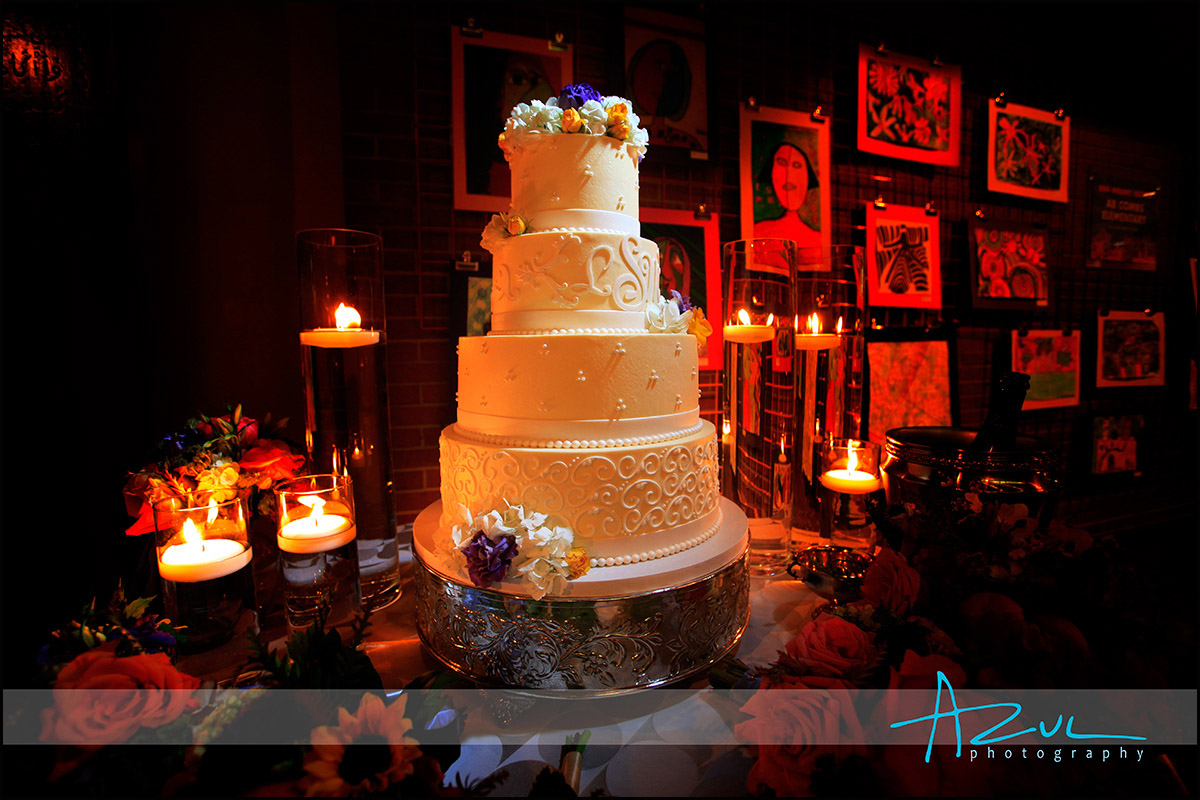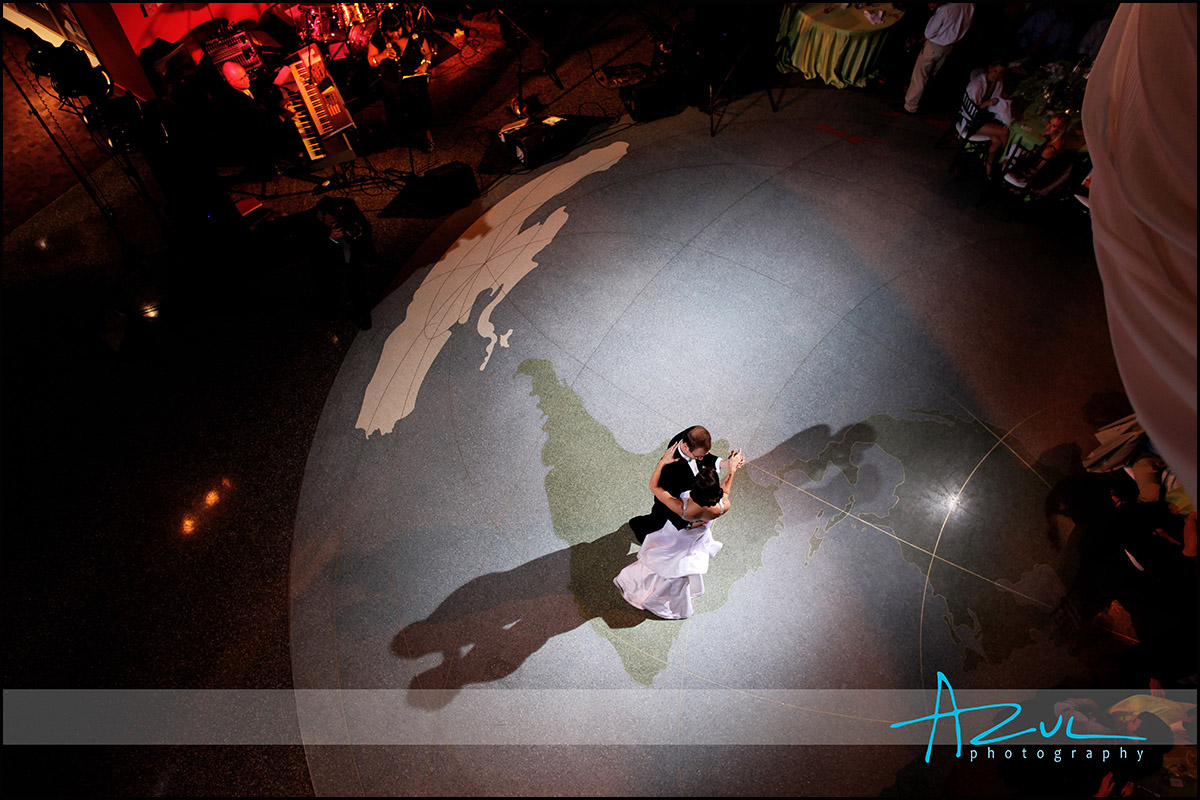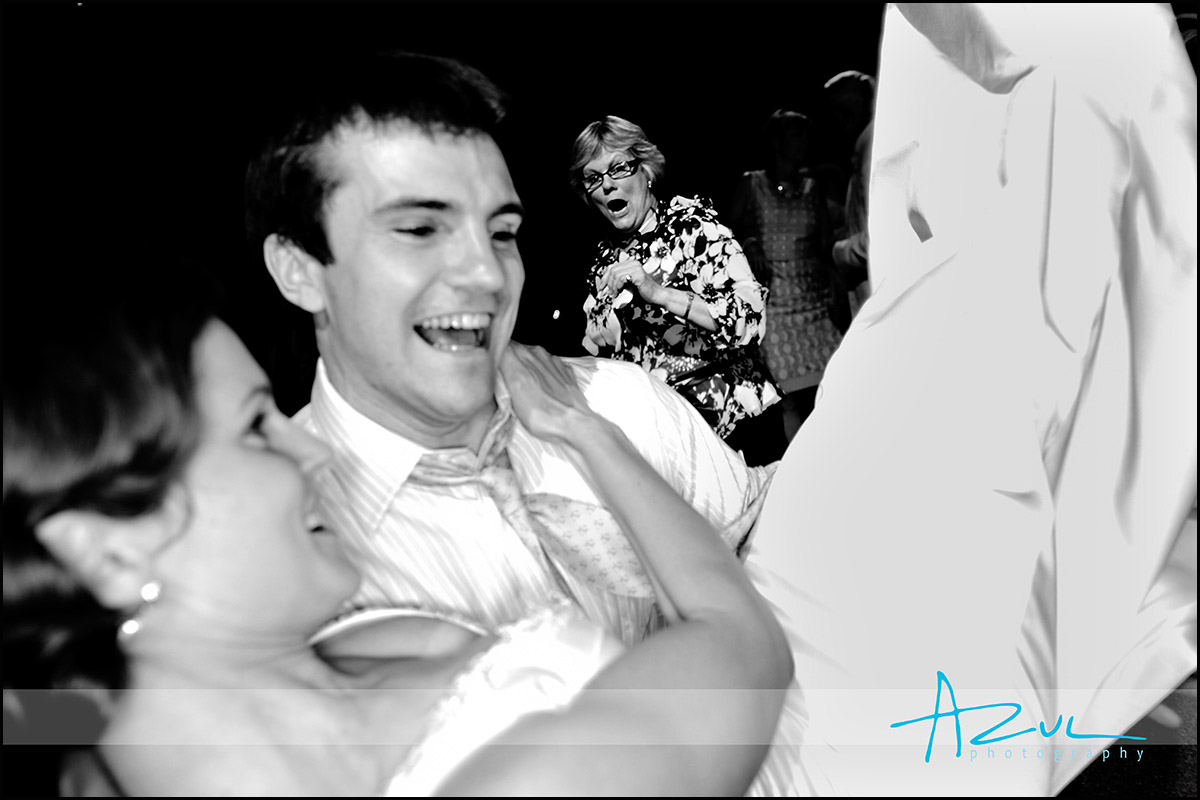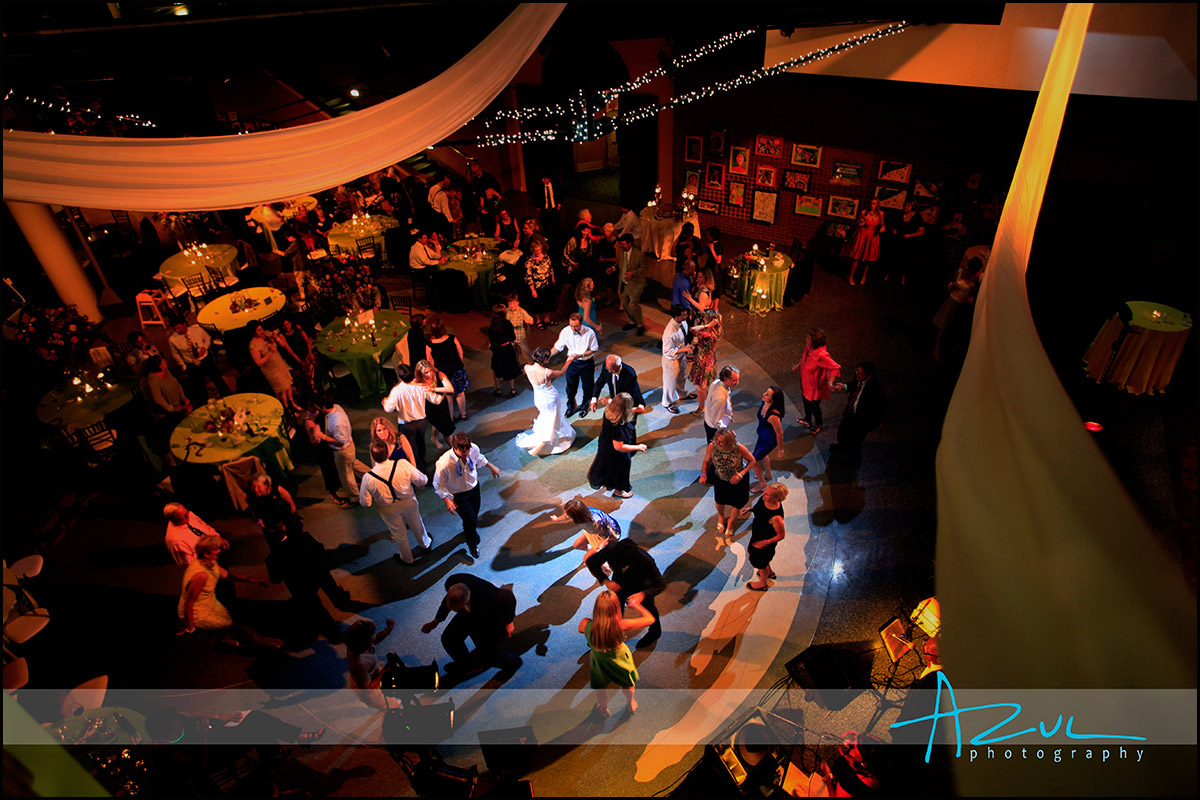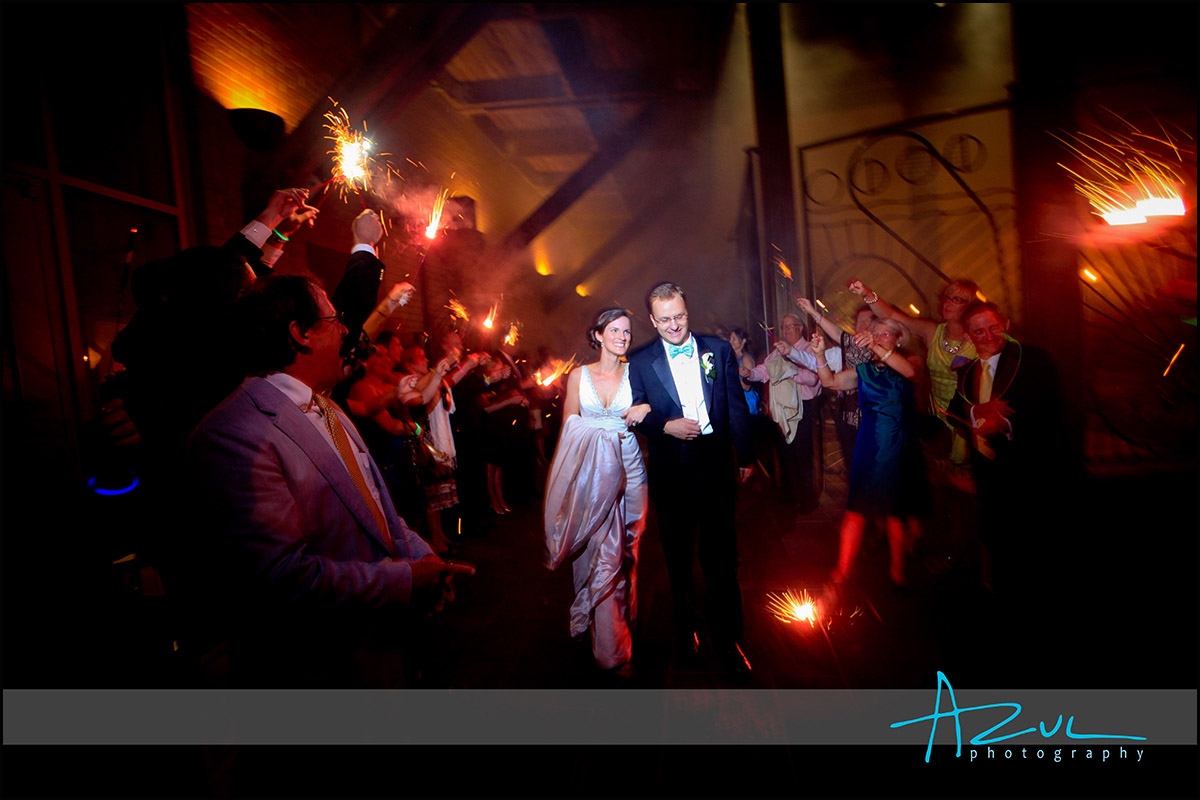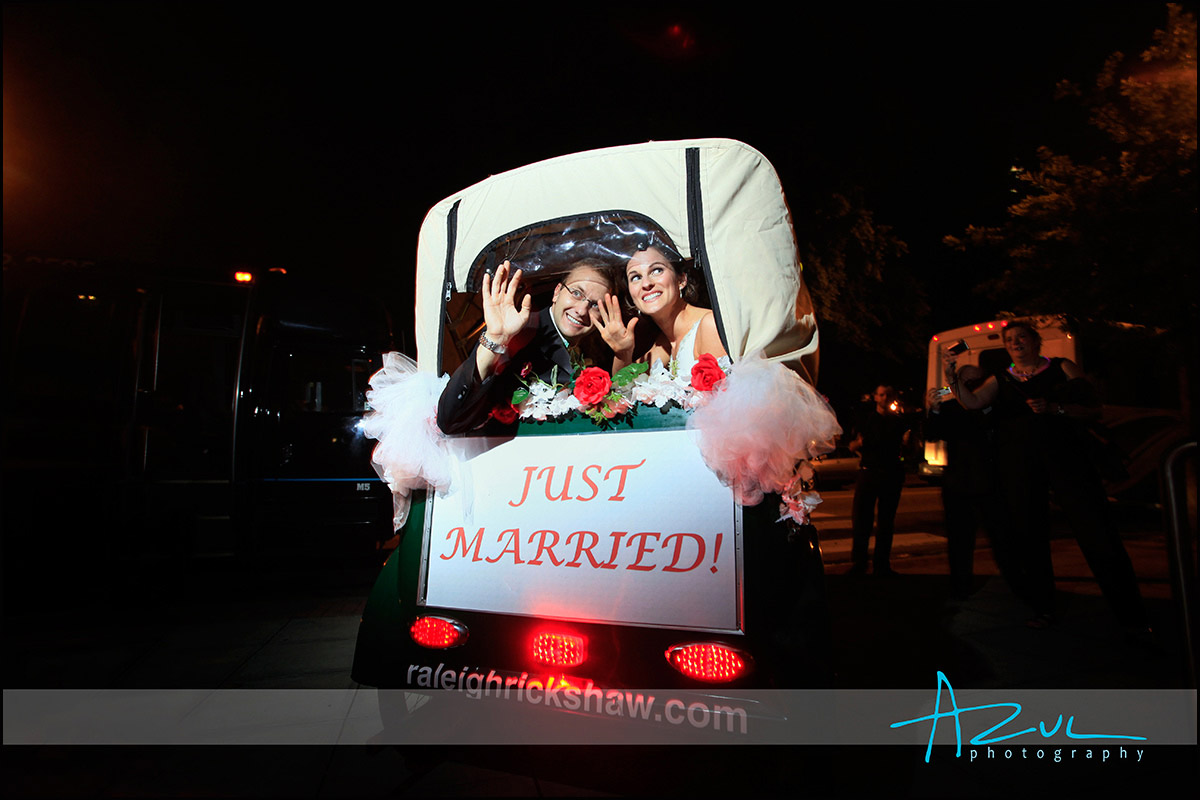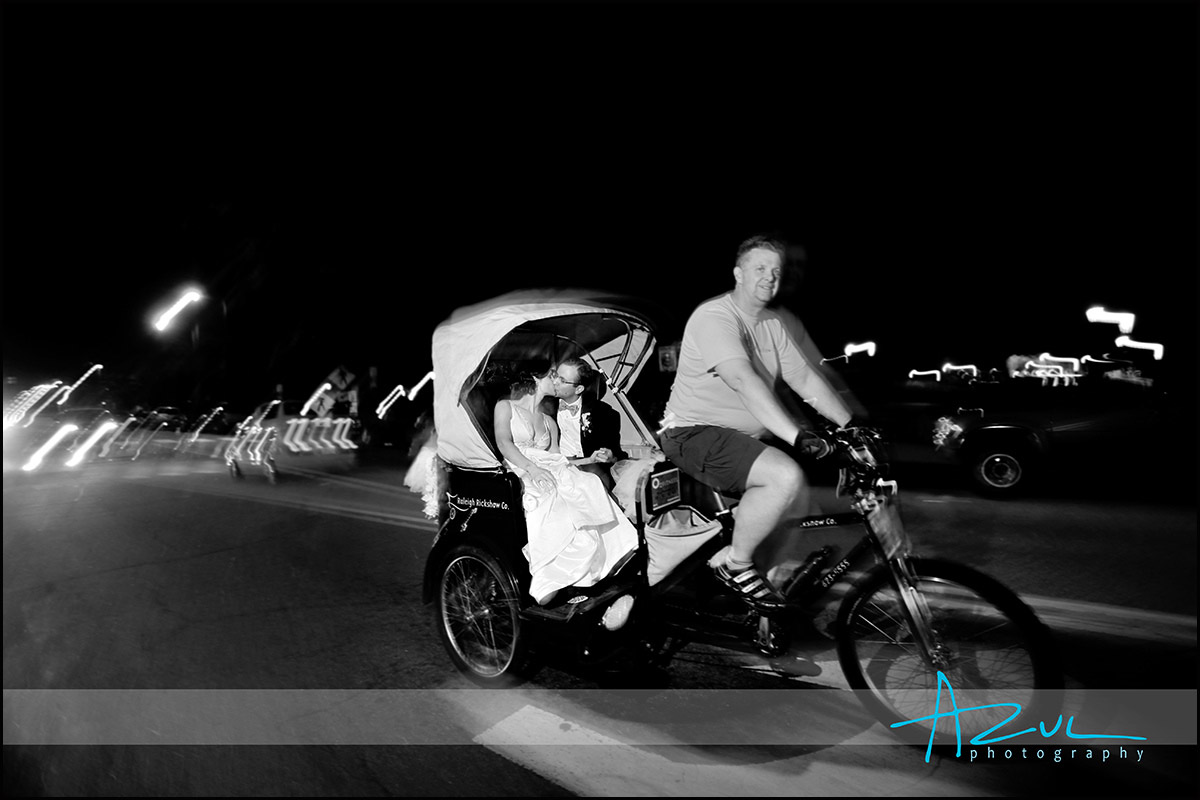 CONTACT AZUL ABOUT YOUR WEDDING PLANS:
info@azulphotography.com | 919.270.4310