1,000 Words is what Raleigh, NC based Azul Photography clients have to say about their favorite photograph from their wedding.
Here is what Liza had to say:
One thousand words?  Speechless is more of how I feel when I remember our first dance, but I'll see what I can do.  The photograph of Mike and I waltzing across the Earth mosaic in the floor of Marbles Kids Museum captures our past, present and future together.  Neither of us was from Raleigh, but of all the places in the world, God brought us there to meet and begin our lives together.  In our future ahead, we have great plans to explore and learn the cultures (and cuisines!) of the world as a family.  But in the moment captured in this photo, we were still.  We soaked in the music, the smiles of our friends and family, and the love of one another.  Of all the photos taken that day, this one has an almost 3 dimensional quality – a perfect example of the genius that is Azul Photography.  Aside from the portraits we took, I forgot the two of them were there!   It wasn't until we scrolled through the photos, photos that (God willing) generations to come will enjoy, that I realized how very present they were!   Those two could not have known just how significant our first dance "on top of the world" was – I don't think we did until later!  But it didn't matter.  Not one important moment passed that they didn't notice and capture!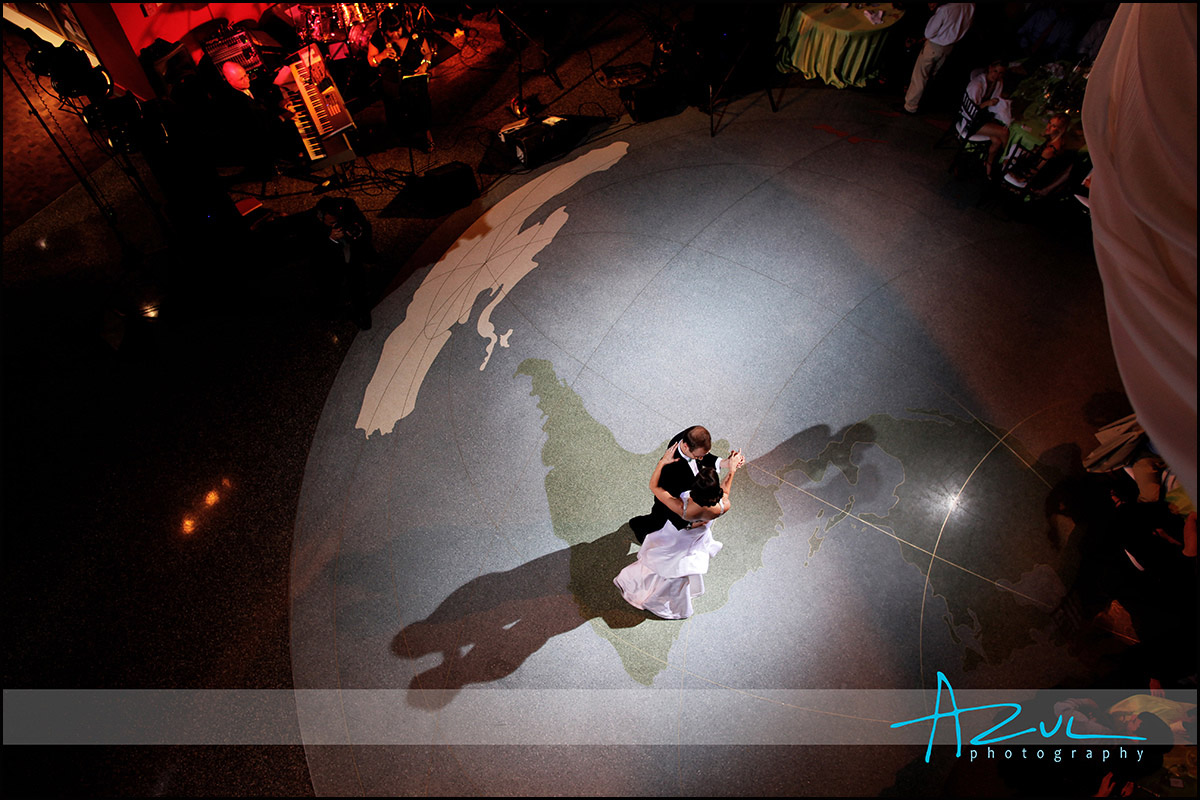 CONTACT AZUL ABOUT YOUR WEDDING PLANS:
info@azulphotography.com | 919.270.4310