Azul Photography's "Azul Archives" showcases a favorite image from a past wedding which our photographers created in the Raleigh, Durham or Chapel Hill area. These images were created prior to our current blog site, but we just had to share.
Lisa & Gerard's reception was at The Carolina Inn.  They were so busy dancing and having a great time at the reception, that they didn't eat dinner.  So, they decided to have a little midnight snack and  headed to Waffle House for a quick waffle and a kiss. I (Christobal) just had to go with them to experience this firsthand and create an image of that great moment.
This is one of my favorite photographs which I have shot while working for Azul Photography. The best part was that Waffle House gave the couple a free meal as a gift…love this photo and Waffle House.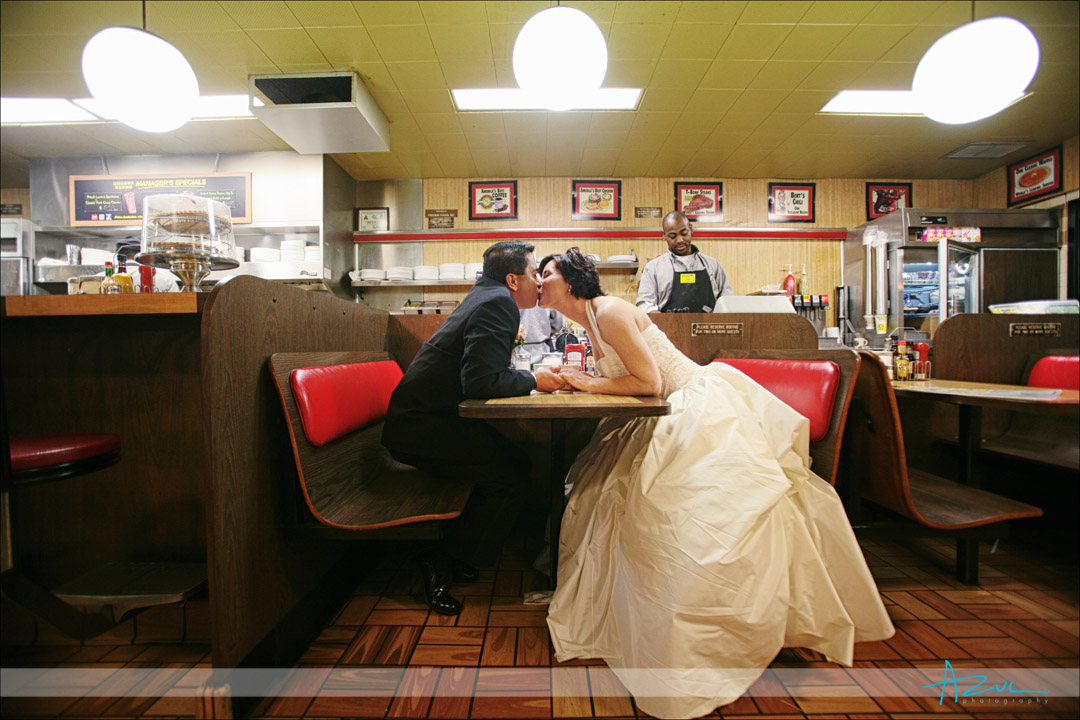 CONTACT AWARD-WINNING AZUL ABOUT YOUR WEDDING PLANS:
info@azulphotography.com | 919.270.4310