I (Christobal) had the pleasure of meeting Lauren and Juan for the first time on the beautiful campus of Duke University. They were both looking for a wedding photographer in the Raleigh area to photograph their engagement portraits before they headed off to get married.
We met on the steps of Duke Chapel and made our way around campus before heading to Duke Gardens. I really loved how much they made each other laugh and smile. They were both very comfortable in front of the camera and it showed.
The couple met as freshman on east campus. Lauren explained to me how  Juan spotted her from across campus and acted lost in order to meet her. "I had no idea that he was not lost," said Lauren.
The last photo in this series is the exact spot where they met. I just had to get a photo of them there…even in the rain. What a great couple and I hope to see you again soon.
Congratulations, Lauren and Juan!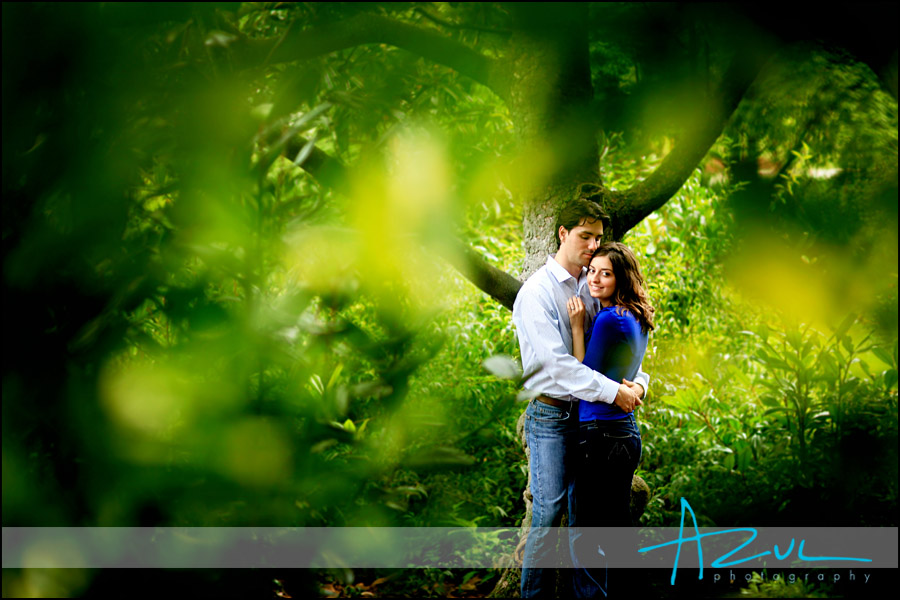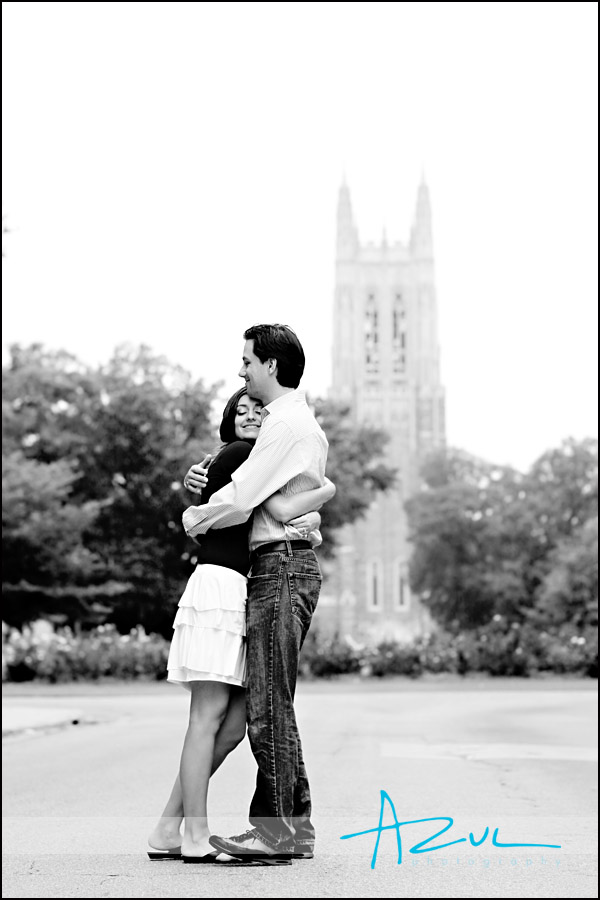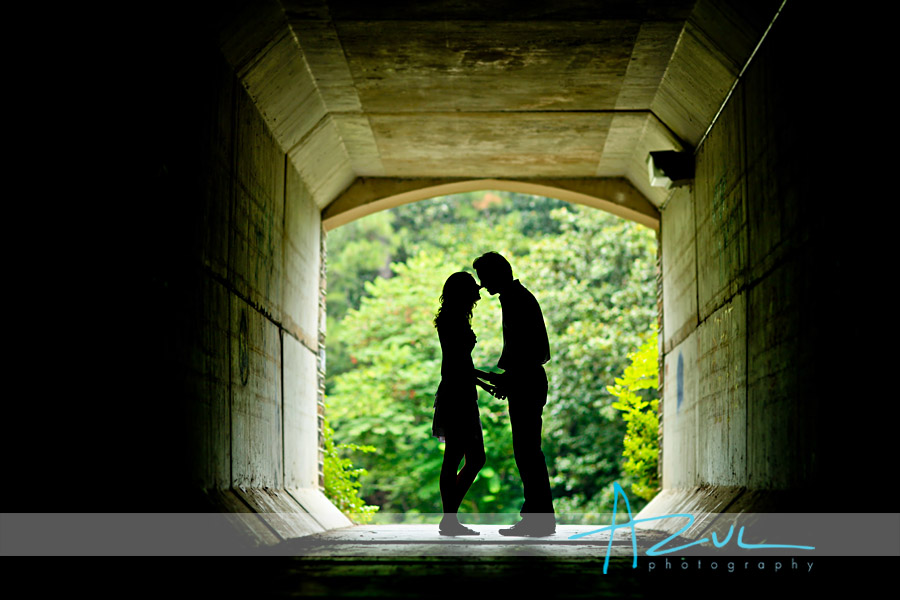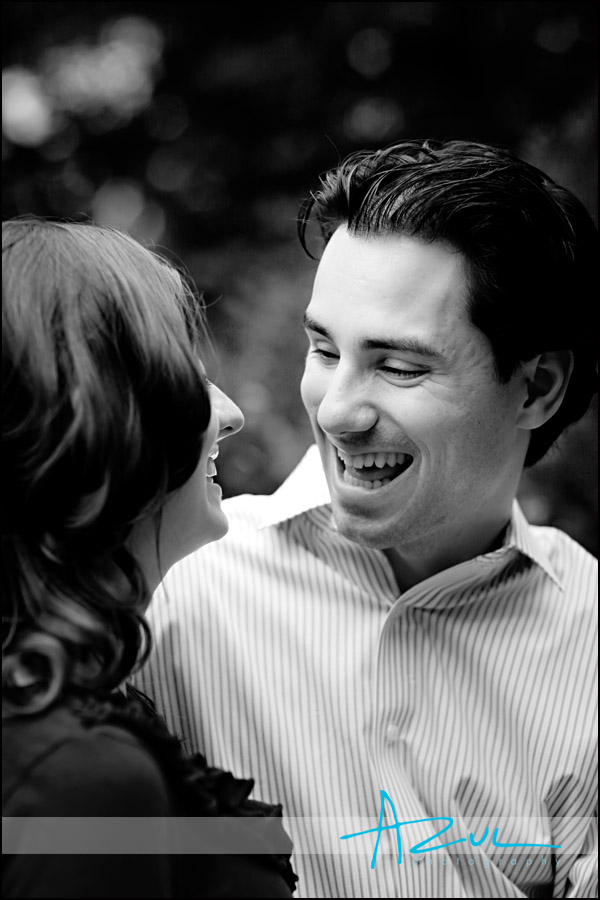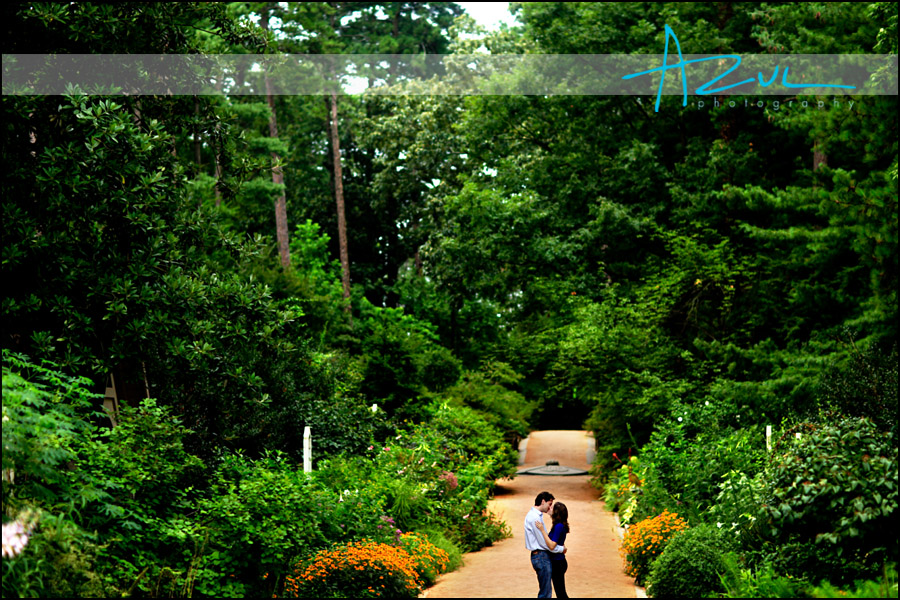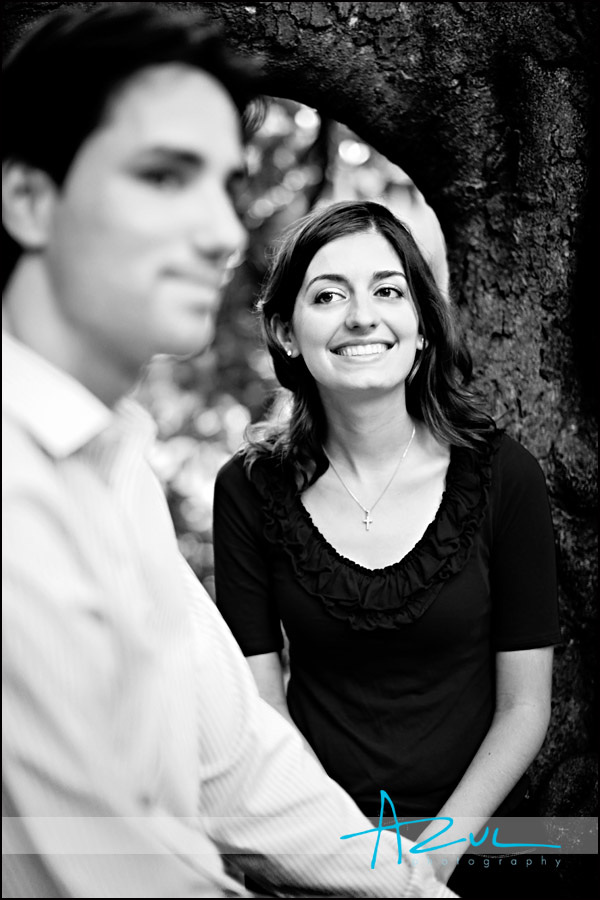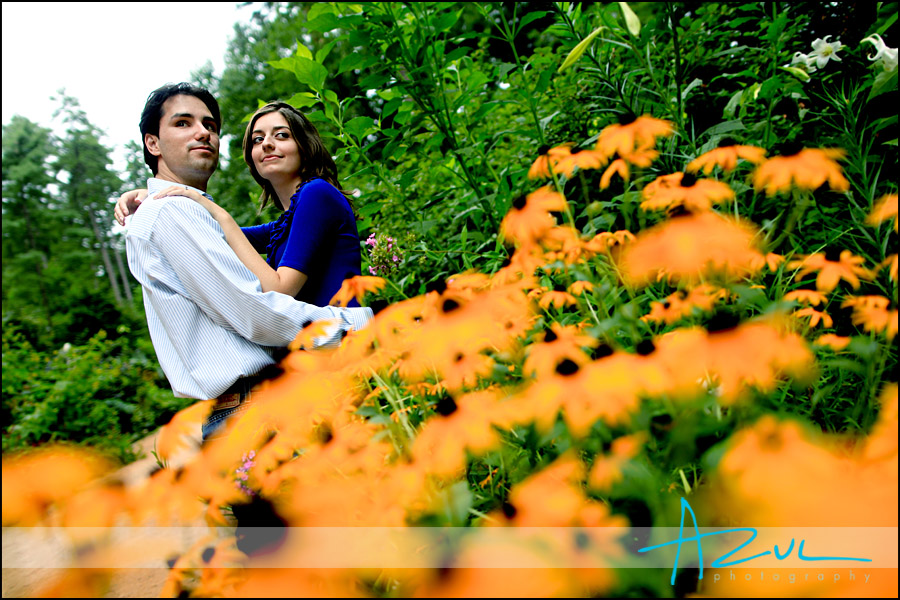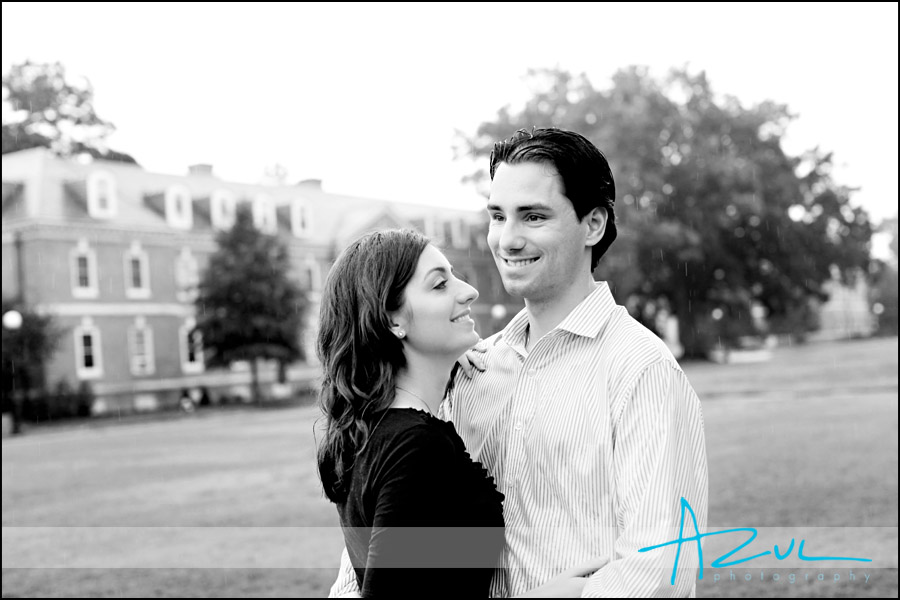 CONTACT AZUL ABOUT YOUR WEDDING PLANS:
info@azulphotography.com | 919.270.4310