A big sky in Raleigh is something this photographer never thought I would see, but there it was. Kimberly and Jamie told me they had an idea for their engagement session prior to the wedding and I must say it was a great one.
We headed out to their family farm to find amazing big blue skies with beautiful clouds to match. To top it all off, we had a great group of docile cows opt to watch the photography session unfold. Every time we shot a photo, we were stunned on how unique this session was turning out to be.
Kimberly and Jamie laughed the whole time during the shoot. I (Christobal) am looking forward to the wedding and enjoy the images!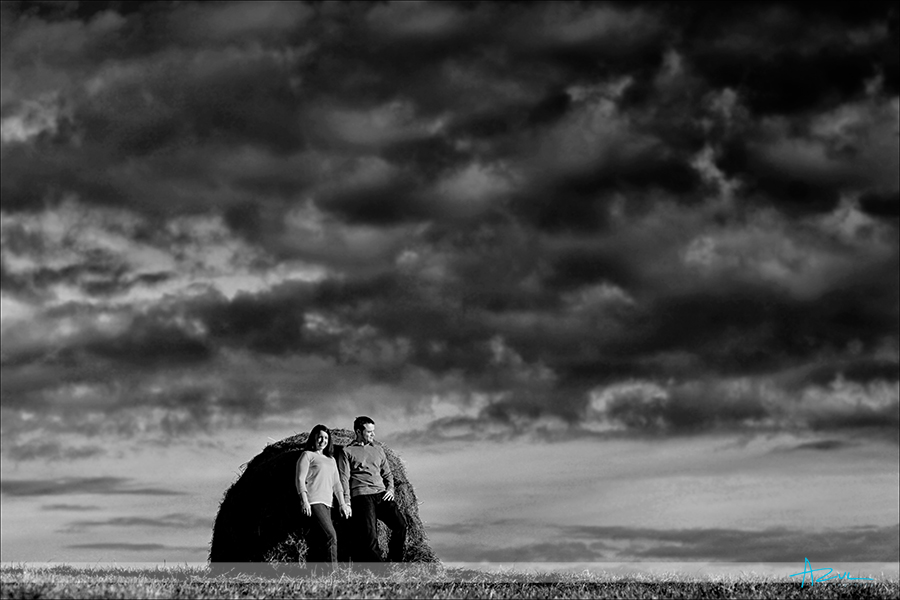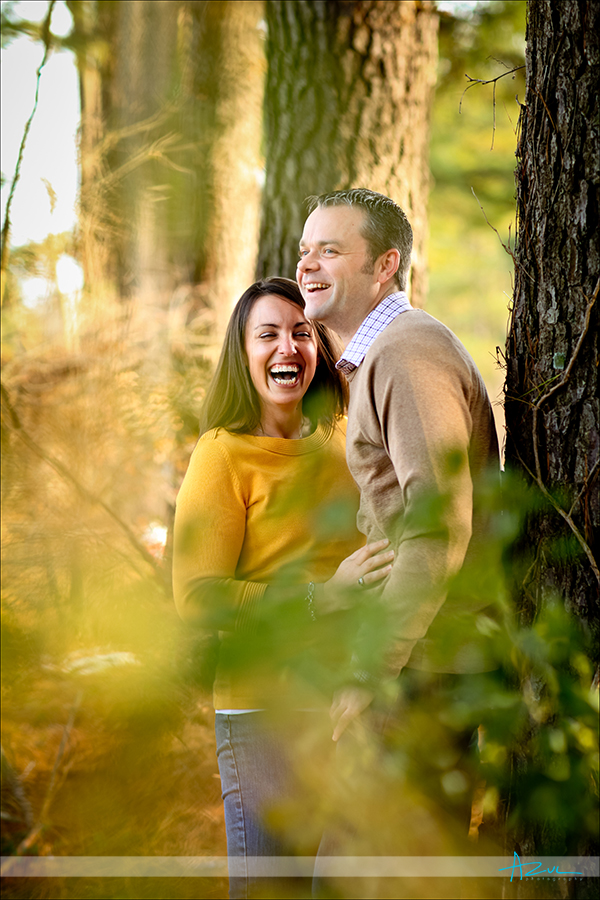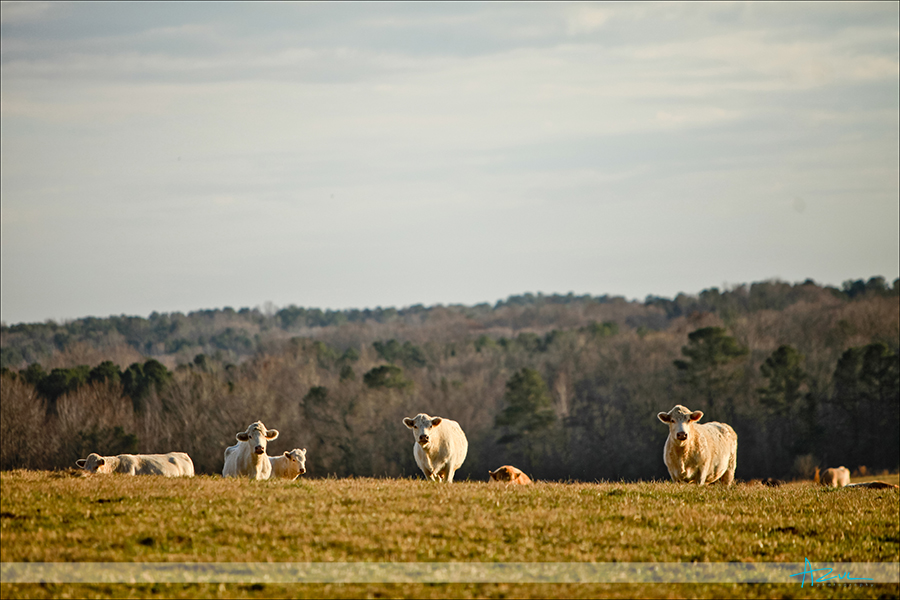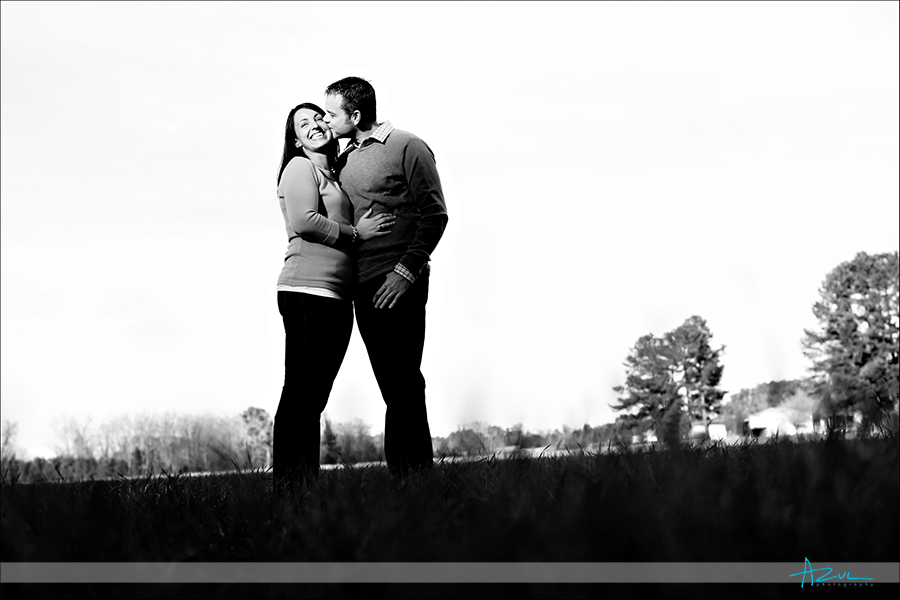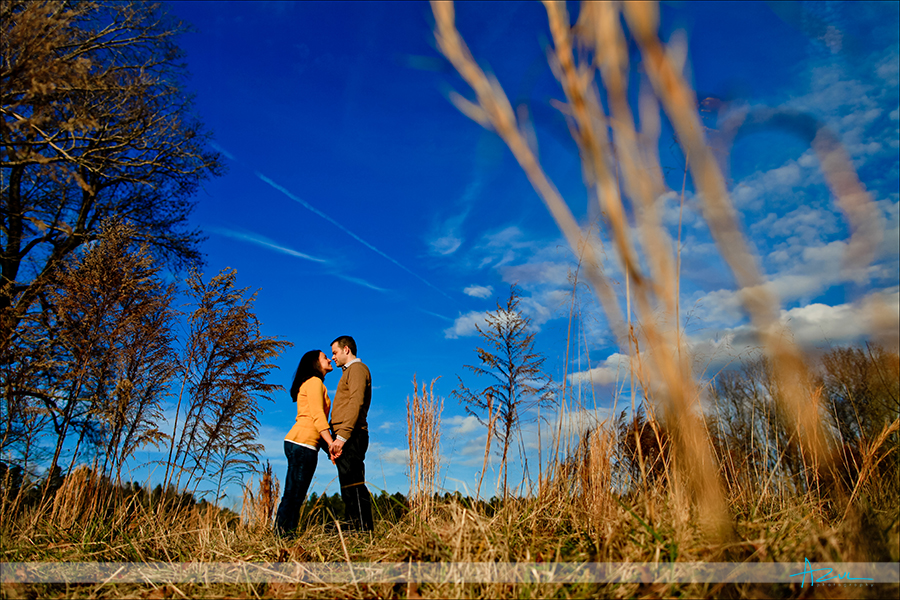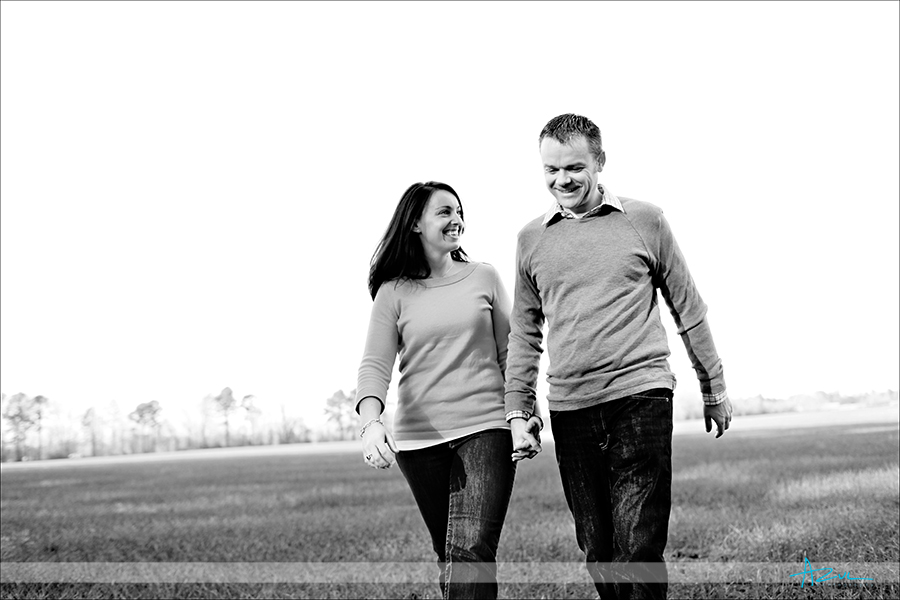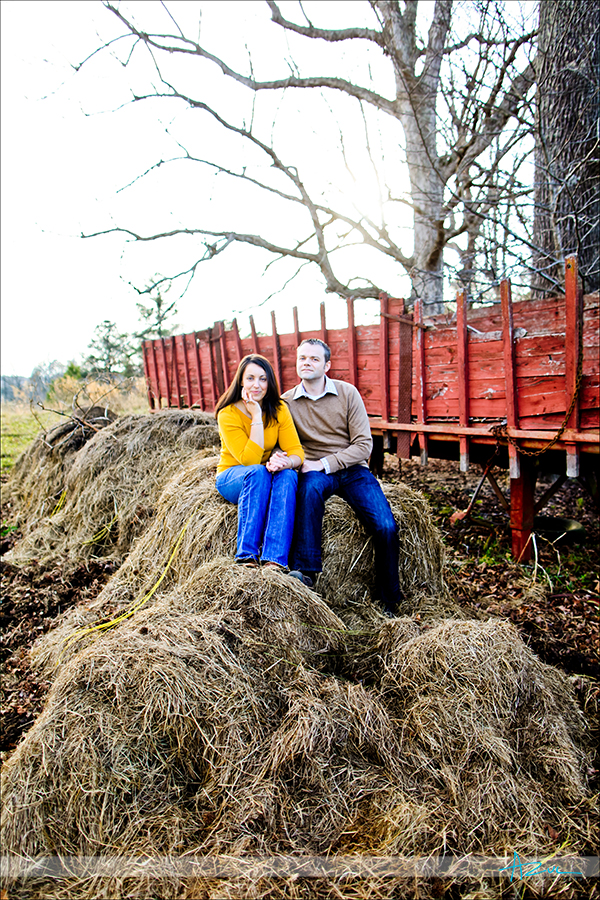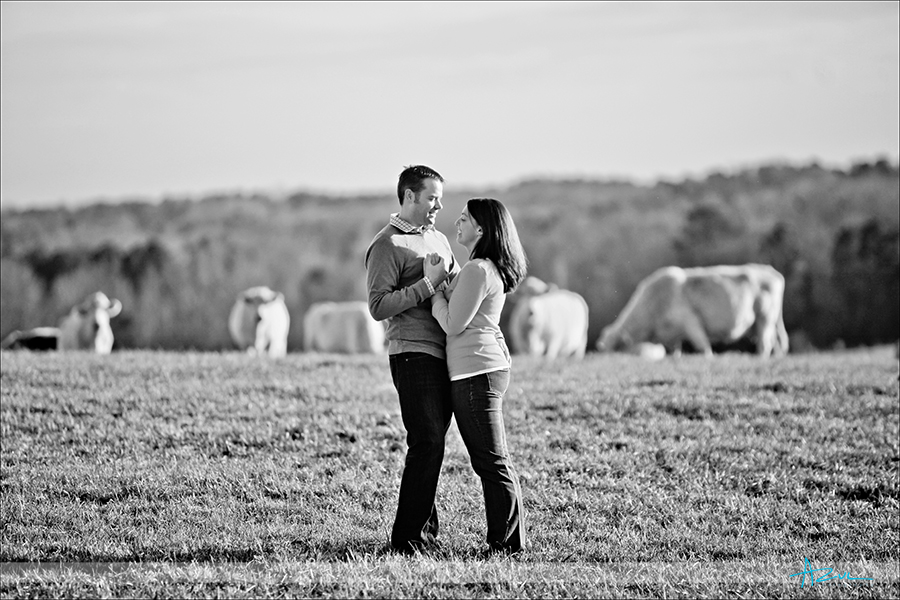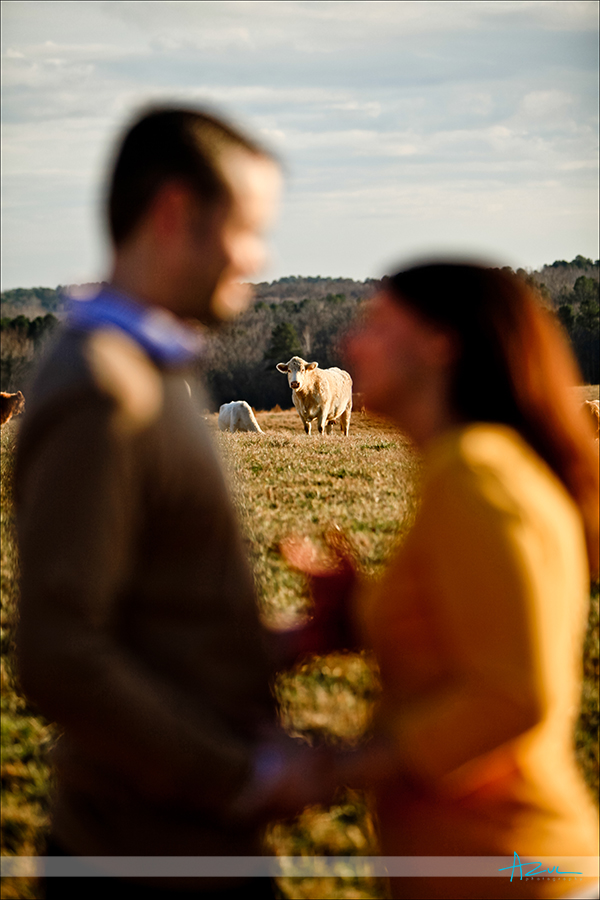 CONTACT AWARD-WINNING AZUL ABOUT YOUR WEDDING PLANS:
info@azulphotography.com | 919.270.4310