Wedding photographers love Duke Chapel including myself, (Megan). I knew this day was going to be a great one after hearing that Raleigh's Sleeping Booty Band was going to perform at the reception.
The day started with the ladies getting ready at the Millennium Hotel. Jennifer glowed with happiness as she got ready wearing a white robe with the word "bride" written on the back in silver sequins. She enjoyed herself by visiting with friends and family who kept stopping by her room to say hi, as she and her bridal party got ready.
The ceremony took place in Duke Chapel. And everyone clapped and smiled as the couple said, "I do". Following the ceremony, Jennifer and Brendan posed for a few portraits and then headed to the Hope Valley Country Club for the reception.
As soon as the couple was announced, the Sleeping Booty Band, who is known for their high-energy shows, lived up to their reputation by playing almost non-stop. They had everyone dancing, including the bride's grandmother, who joined them on stage and played tambourine for a song.  Even I was dancing as photographed the reception! My favorite moment of the night was when Kelly Upchurch, the band's saxophonist and father of the bride, sported a zebra print jacket and FOB (Father Of the Bride) ball cap as he played a set with the band.
The evening ended with a rose petal toss as the couple made their way into their limo and head off to their honeymoon. Congratulations Jennifer and Brendan!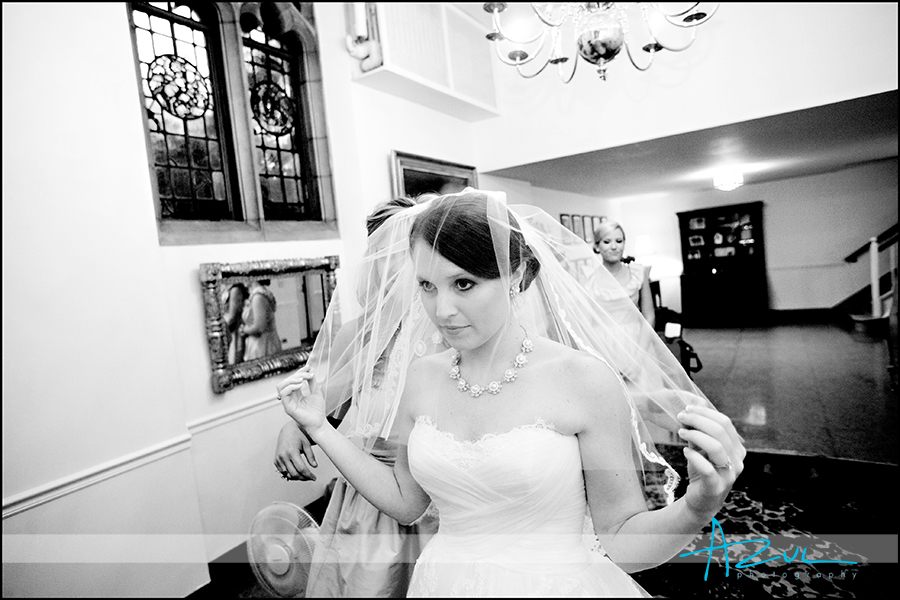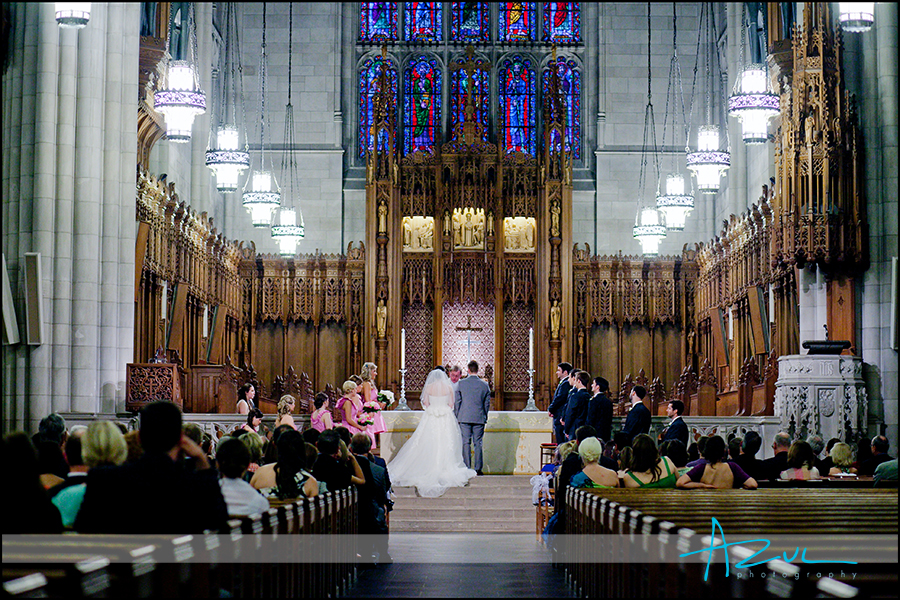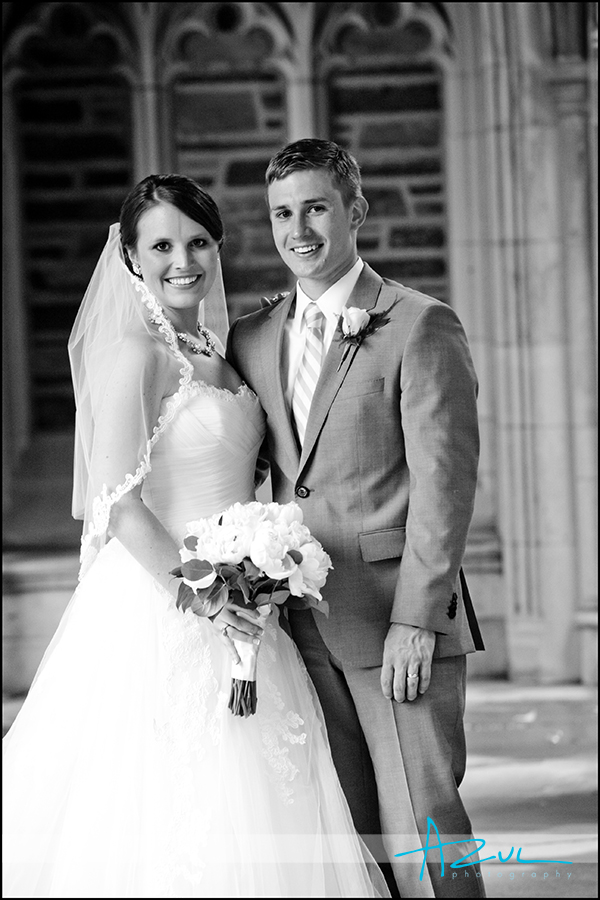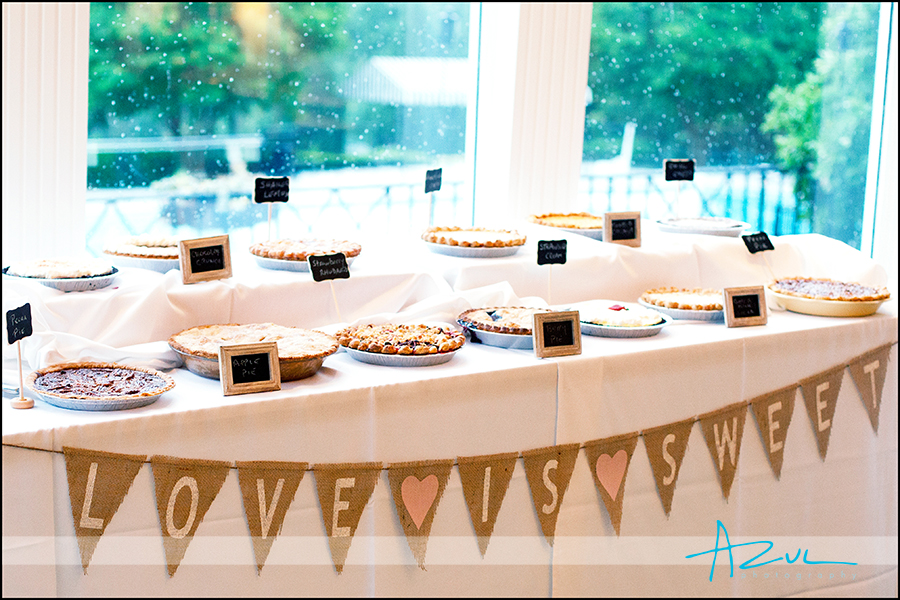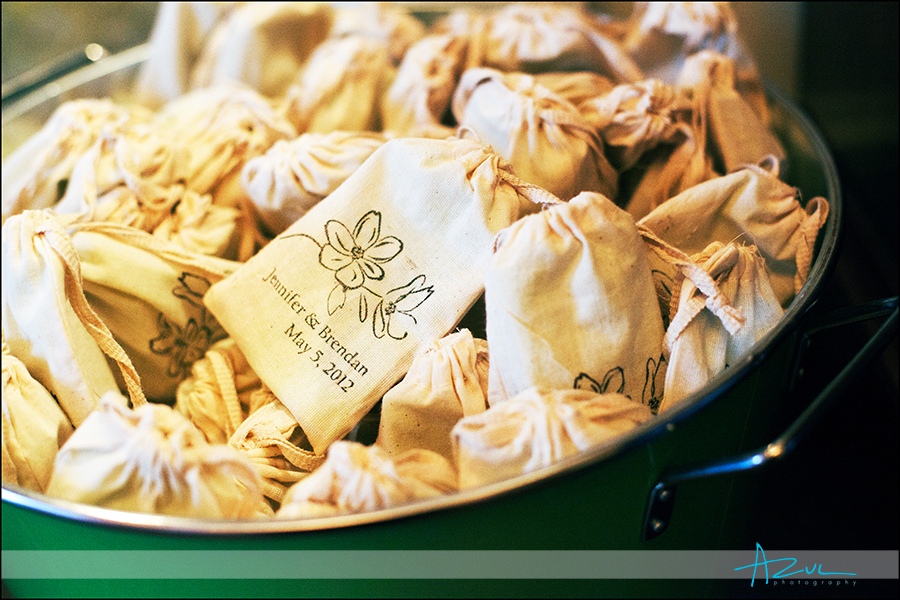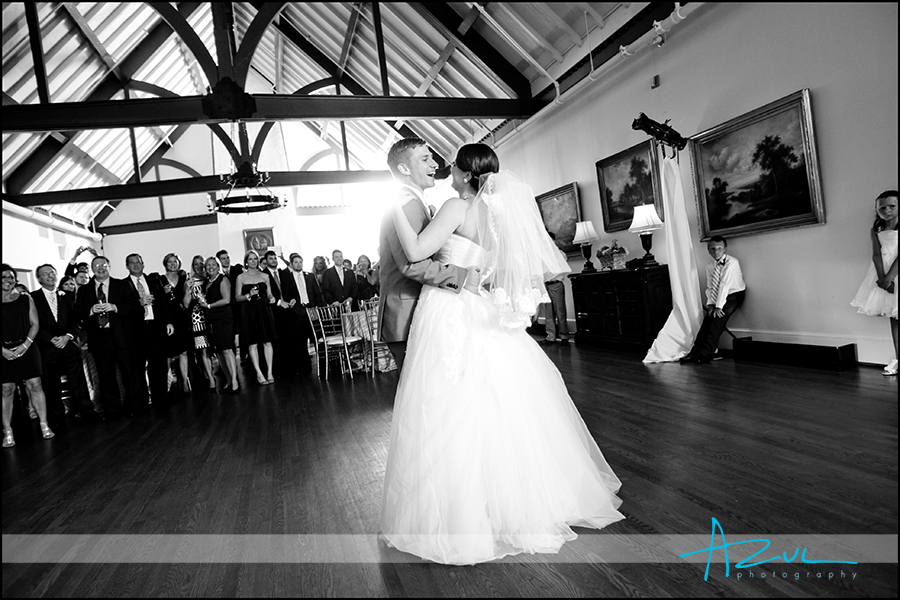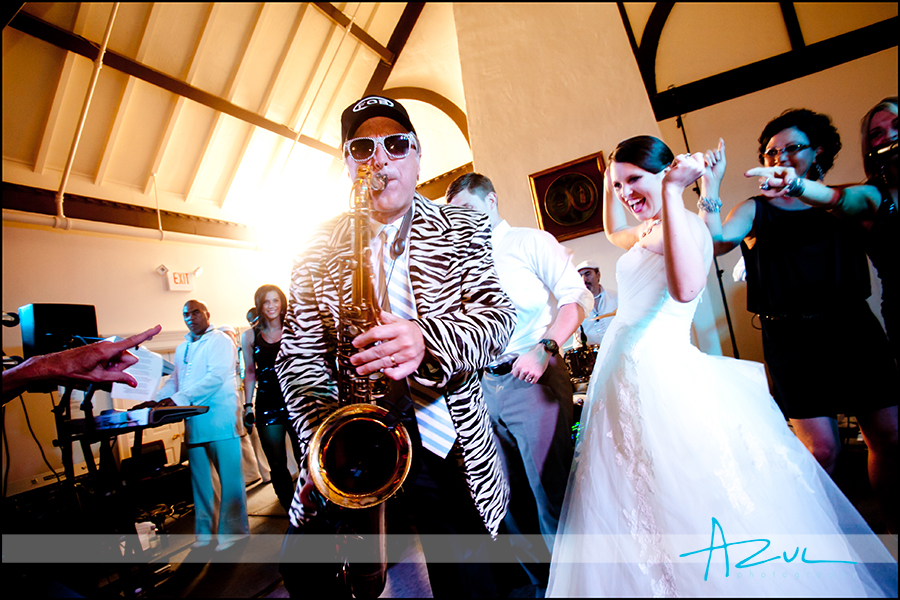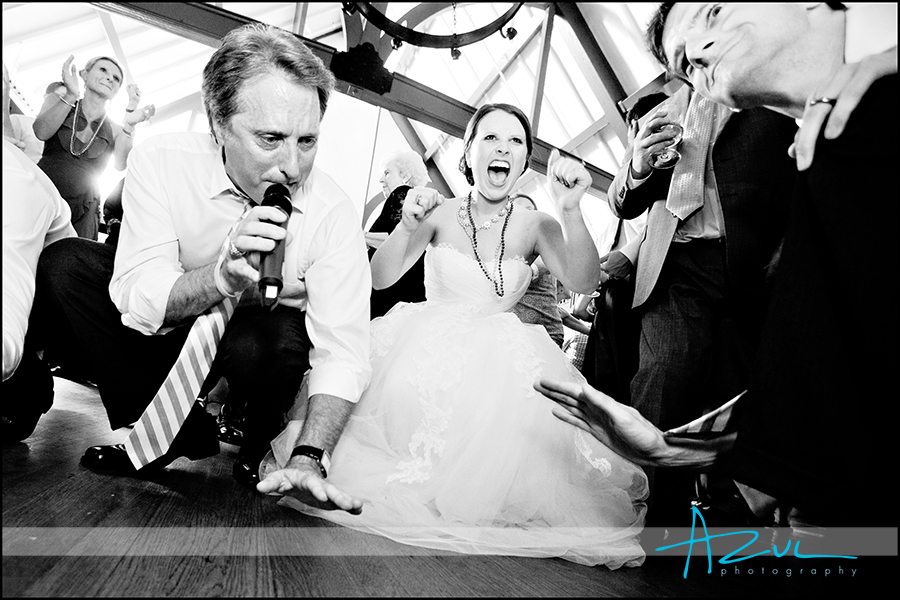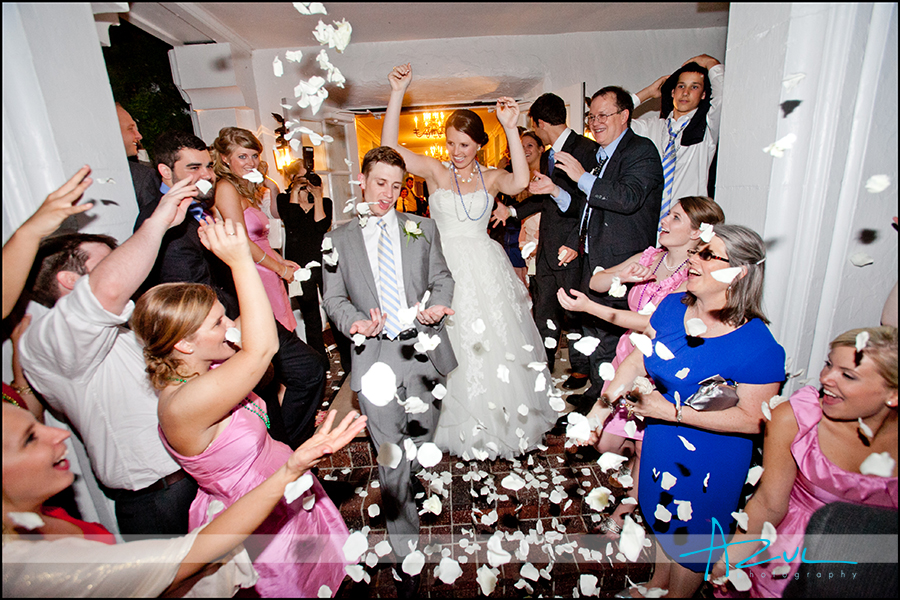 CONTACT AZUL ABOUT YOUR WEDDING PLANS:
info@azulphotography.com | 919.270.4310