I (Chrisobal) have been looking forward to this shoot because Jacke & Nick are vibrant, bold and full of life. We headed downtown in Raleigh to a location that reflected the couple's energy for their engagement portrait session. We had a perfect sunny day for the shoot which all photographers love, with a hint of a breeze and big blue skies.
We had such a great time and found wonderful spots along the way.  Each location brought out a little something different from Nick which surprised Jacke at times. For example he gave her a lifted kiss in the alley, kneeling down on a one knee jokingly and finding a rose to compliment her. We laughed, joked and talked about their future wedding reception at Bay 7.
Enjoy the images and I can't wait for the wedding!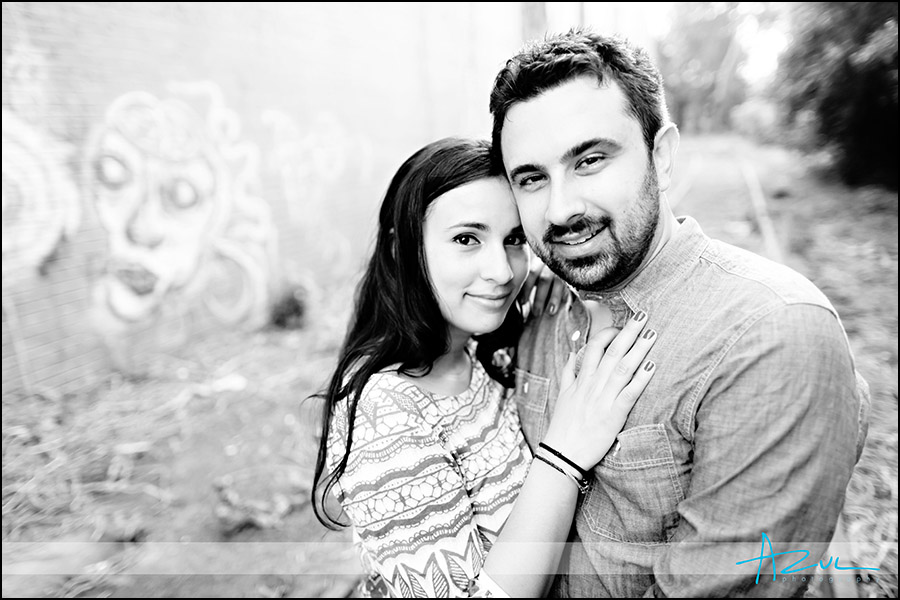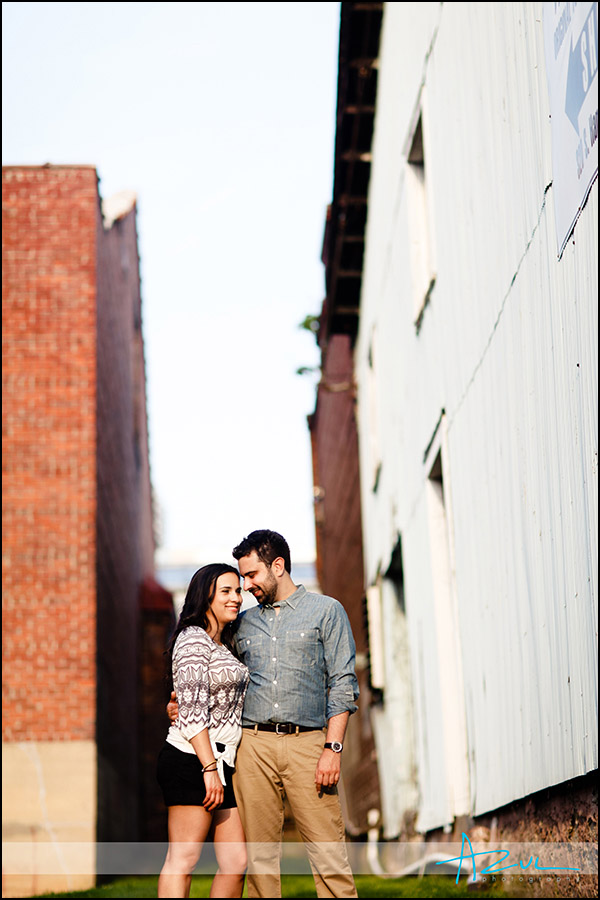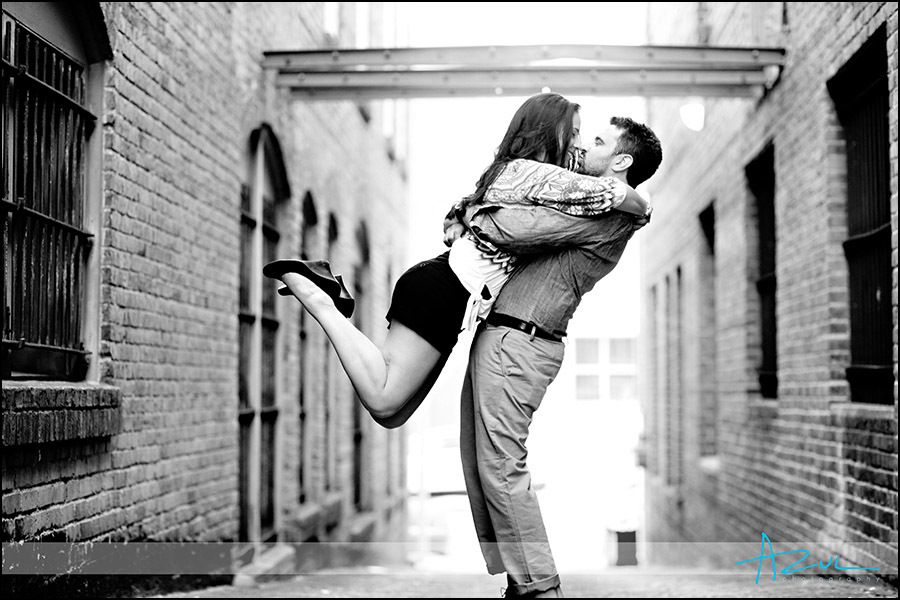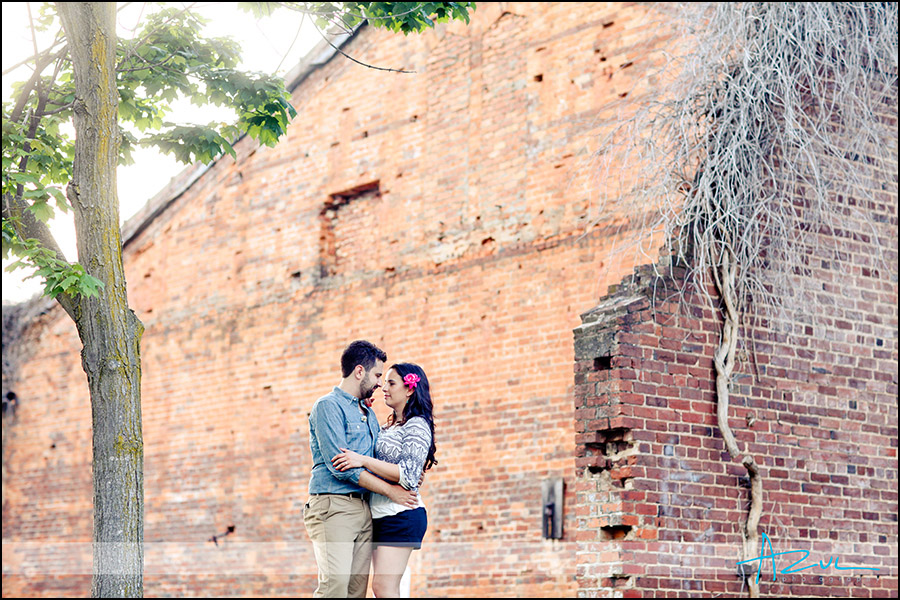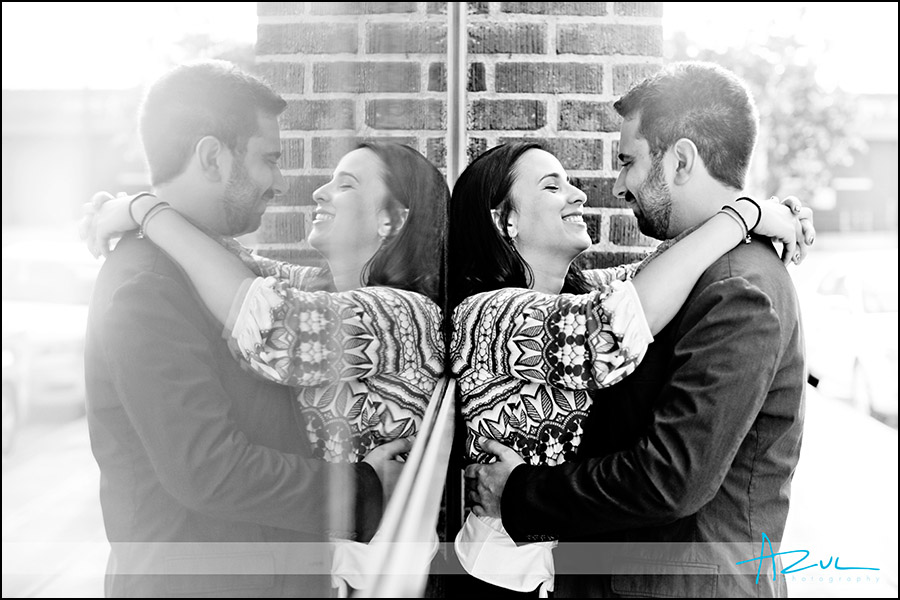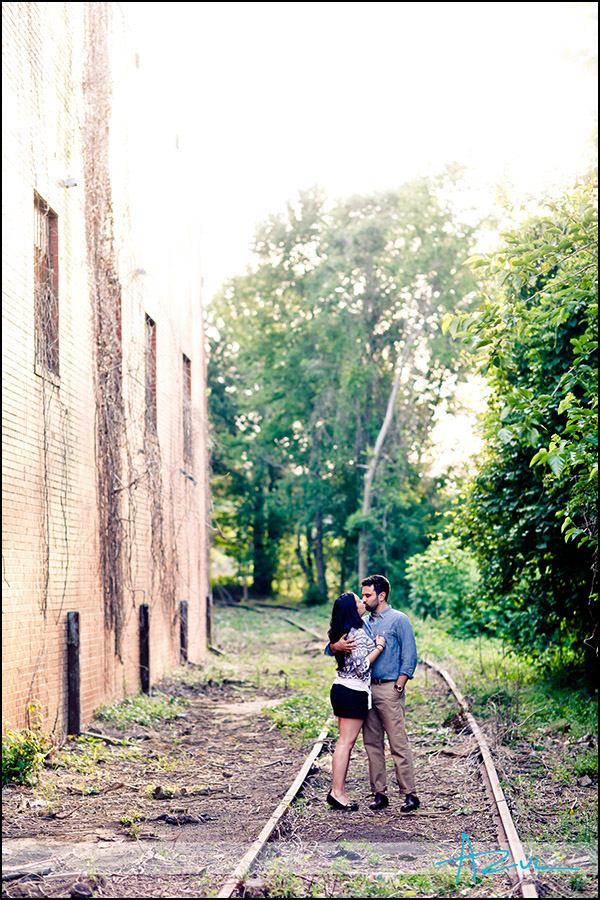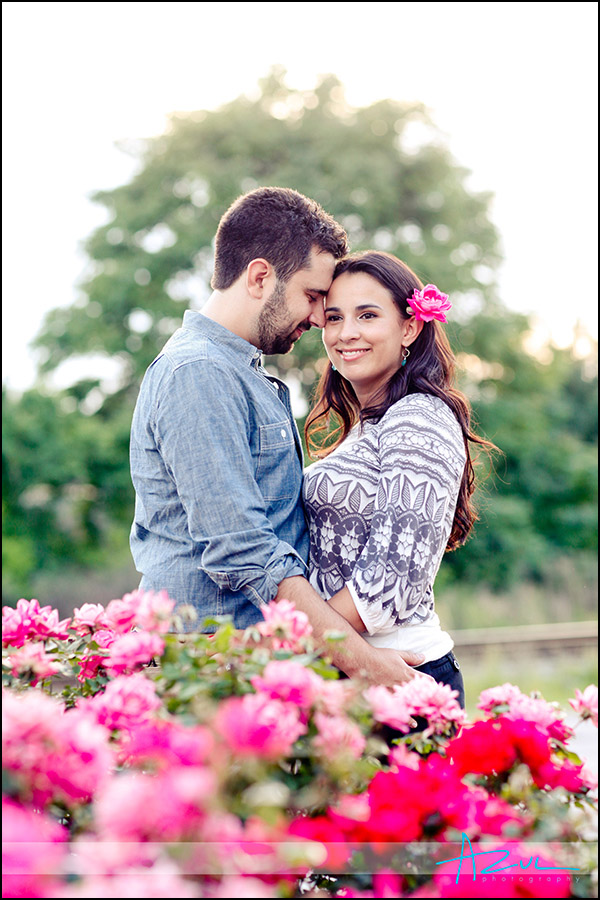 CONTACT AZUL ABOUT YOUR WEDDING PLANS:
info@azulphotography.com | 919.270.4310