It was a great day to be a photographer because it was Inna & Greg's wedding day at the historic Carolina Inn. With my windows down, I noticed that the weather was perfect as I made my way up from Raleigh to Chapel Hill.
I (Christobal) first made my way to Inna's room where she was placing the finishing touches on her veil. All hands were tending to the beautiful bride as time slowly ticked forward to the ceremony. The guys were telling lots of  jokes and making Greg smile the whole time prior to seeing his bride. Quick portraits proceeded prior to the wedding of the bride and the groom with his guys.
The flower girl and ring bearer made an entrance that made everyone laugh at the beginning of the ceremony. They both tripped, the ring bearer lost his shoe in the process and then the flower girl dropped her flowers. A quick adjustment was made and the two trotted down the aisle. The ceremony was perfect, they were married under a tree draped with white linens in the Bryan Courtyard as friends and family watched.  The ceremony ended as Gregg embraced his bride with a long kiss.
After the ceremony, everyone made their way into the Old Well room for dinner and dancing. As the double door opened, flowers by Fresh Affairs took center stage with each centerpiece looking amazing. Dinner was equally delicious and the dancing was lots of fun to watch.
From cake cutting, to the bouquet toss and over to last dance, Kailey with A Southern Soiree kept everything on schedule. The wedding was a blast and everyone had a great time from beginning to end.
Congrats Inna & Gregg, cheers to you both!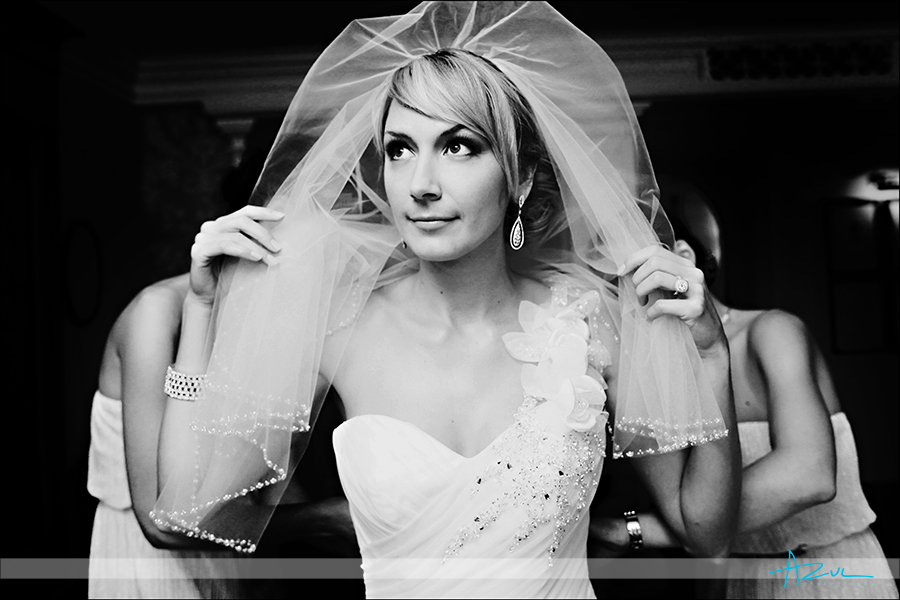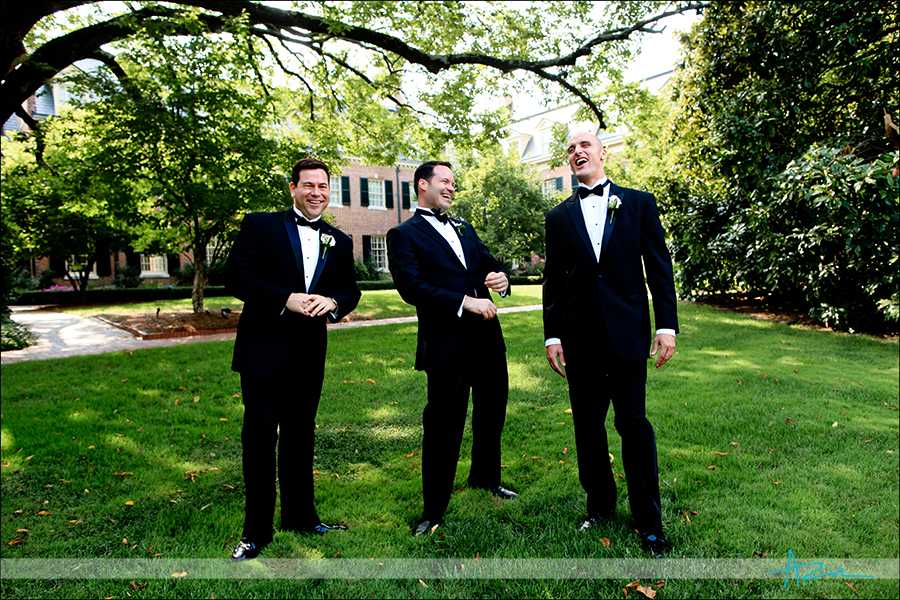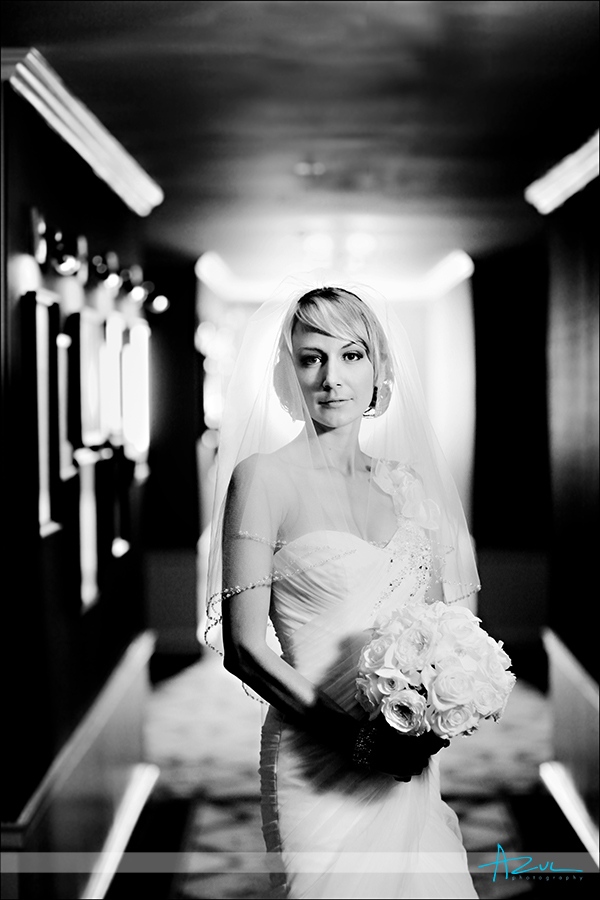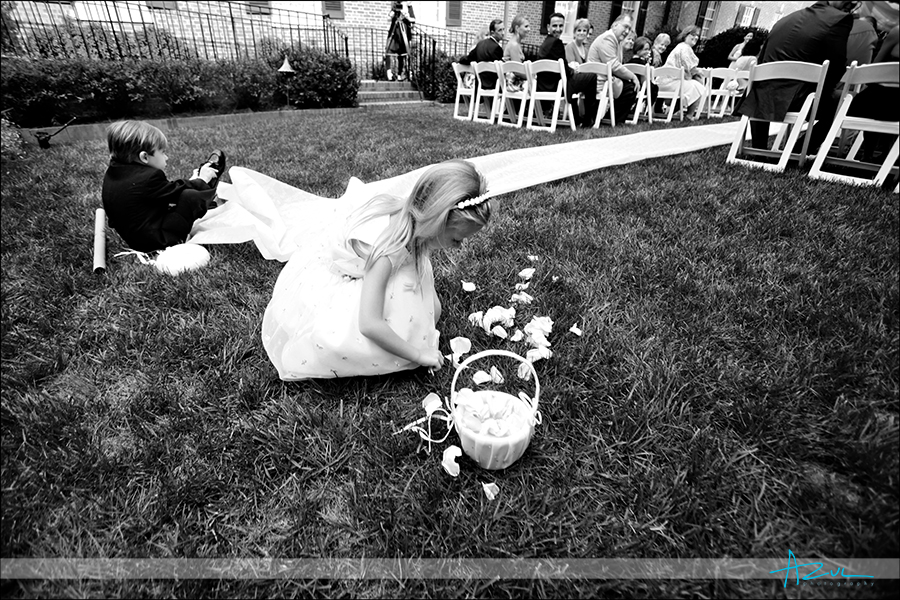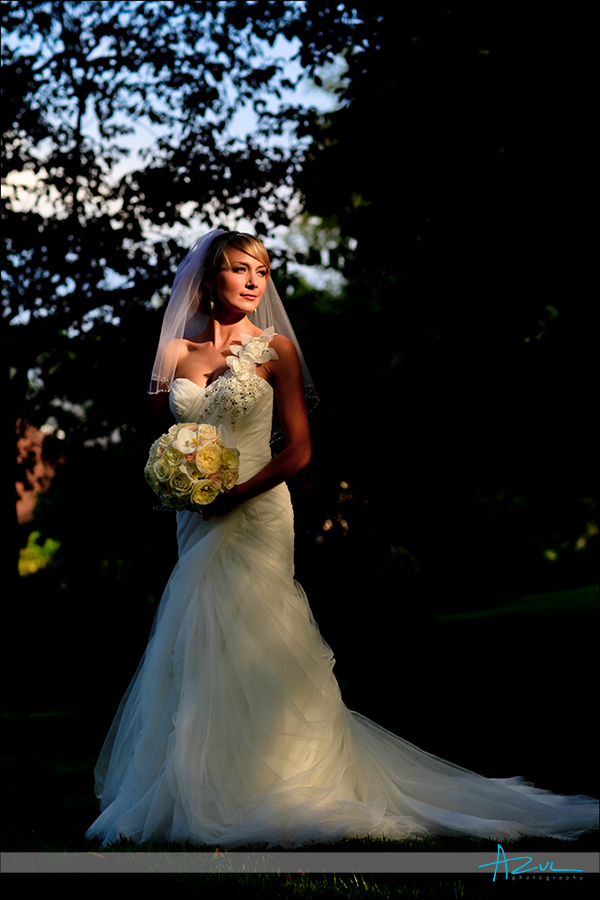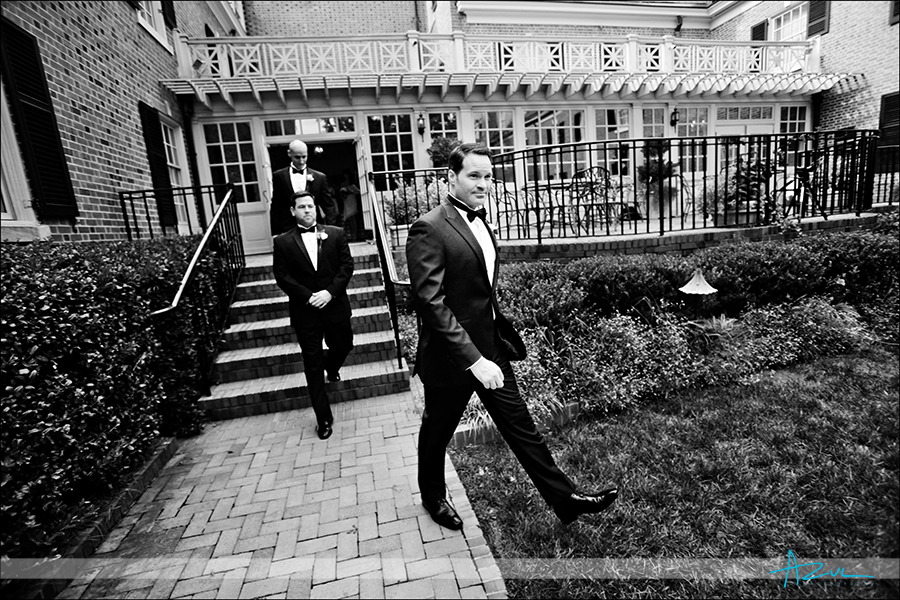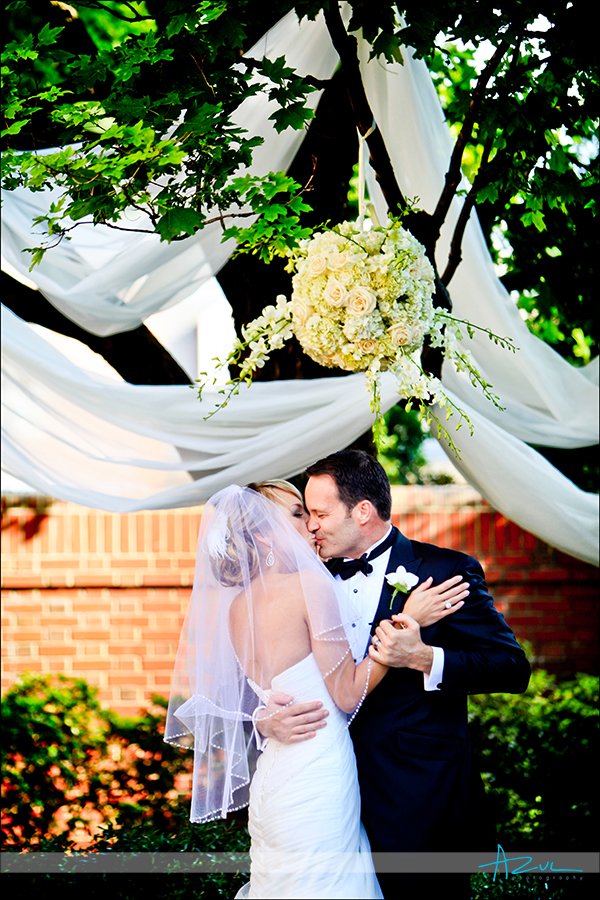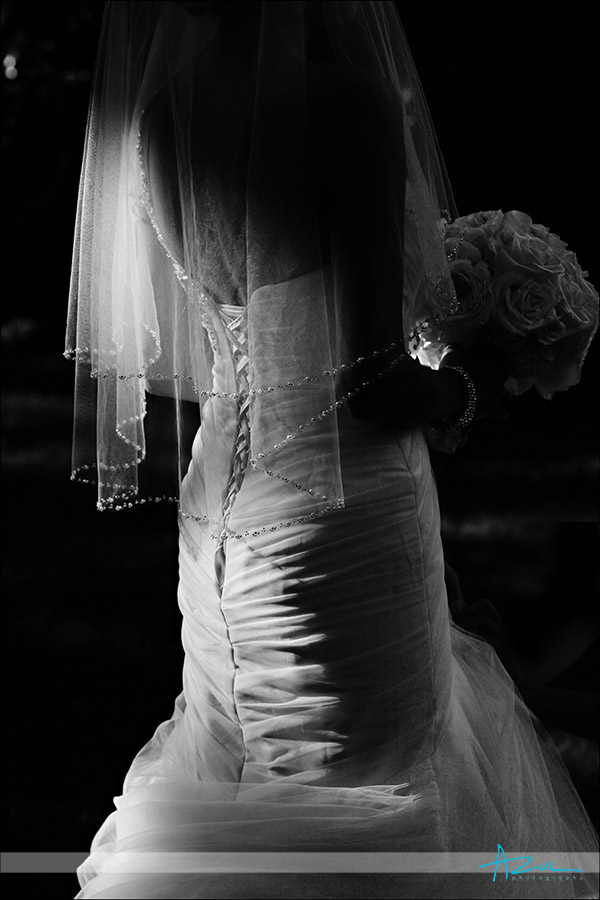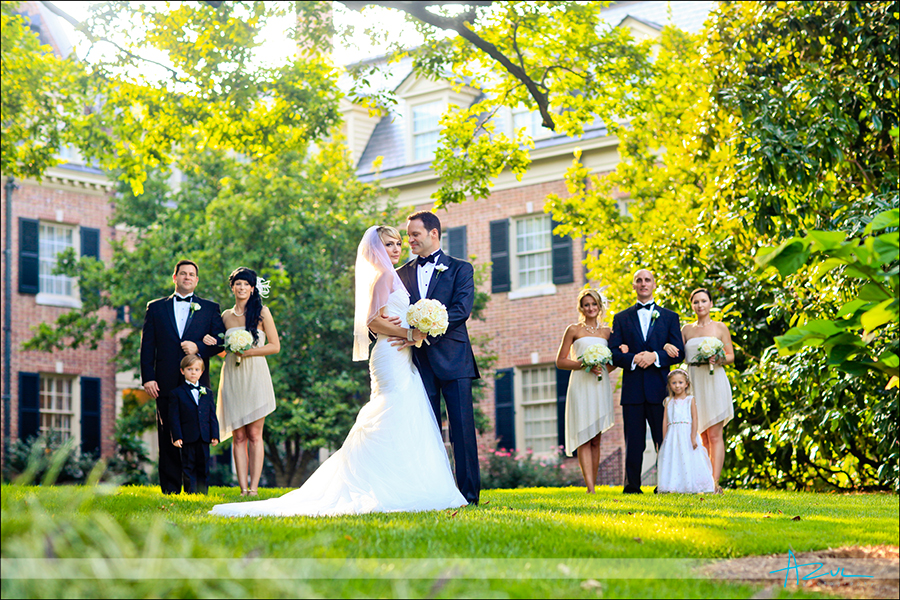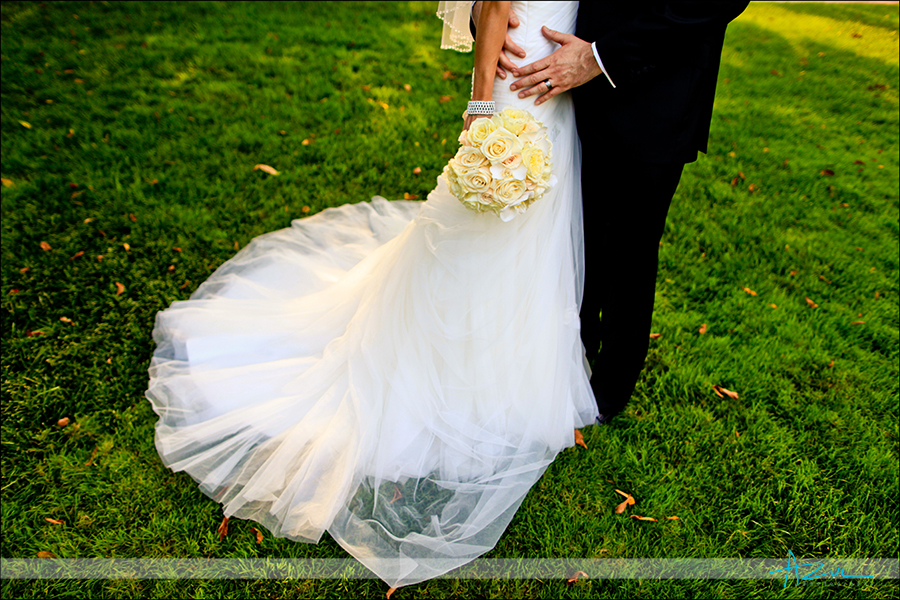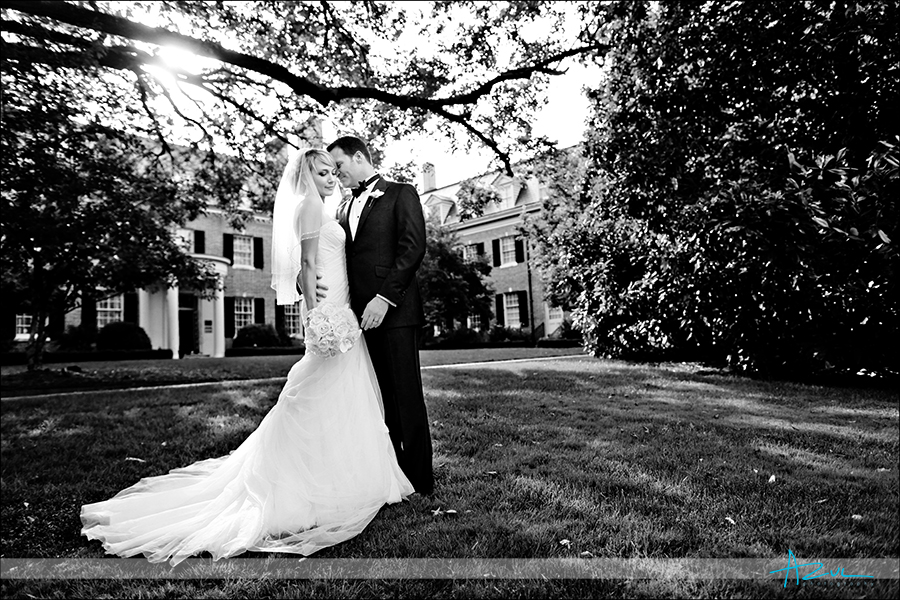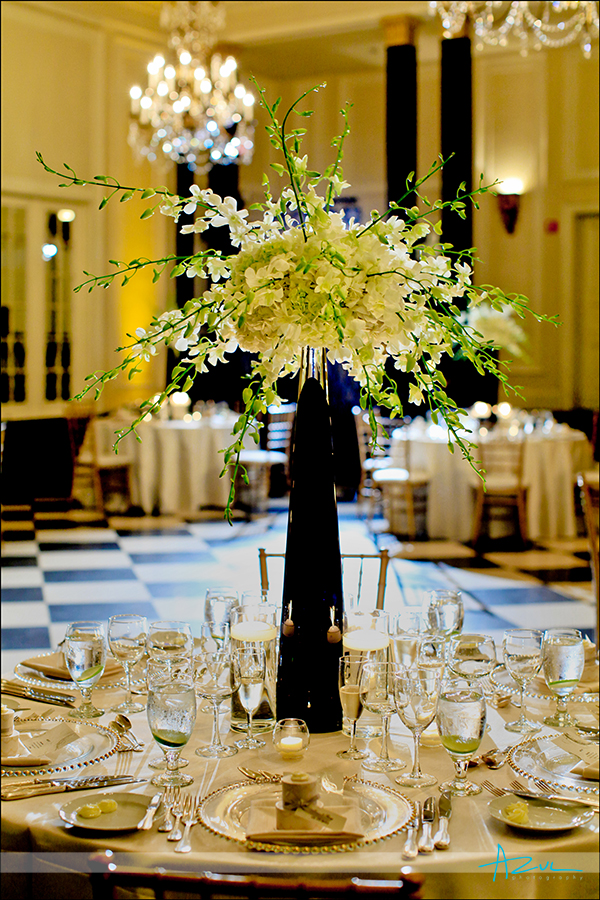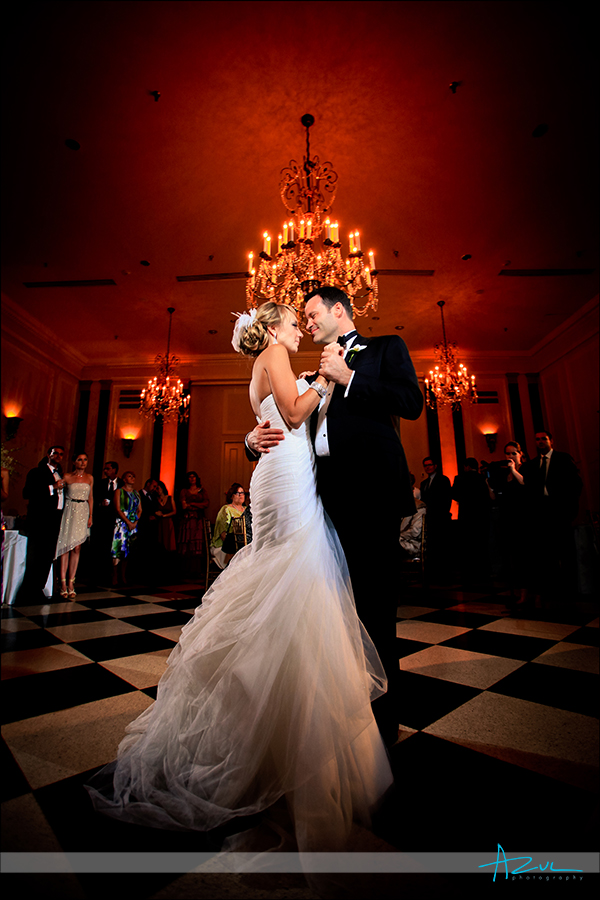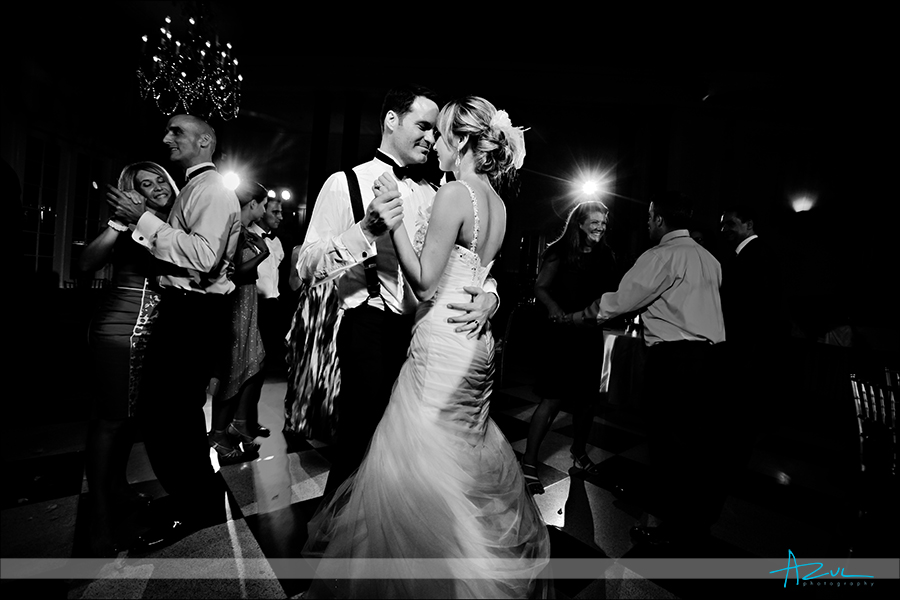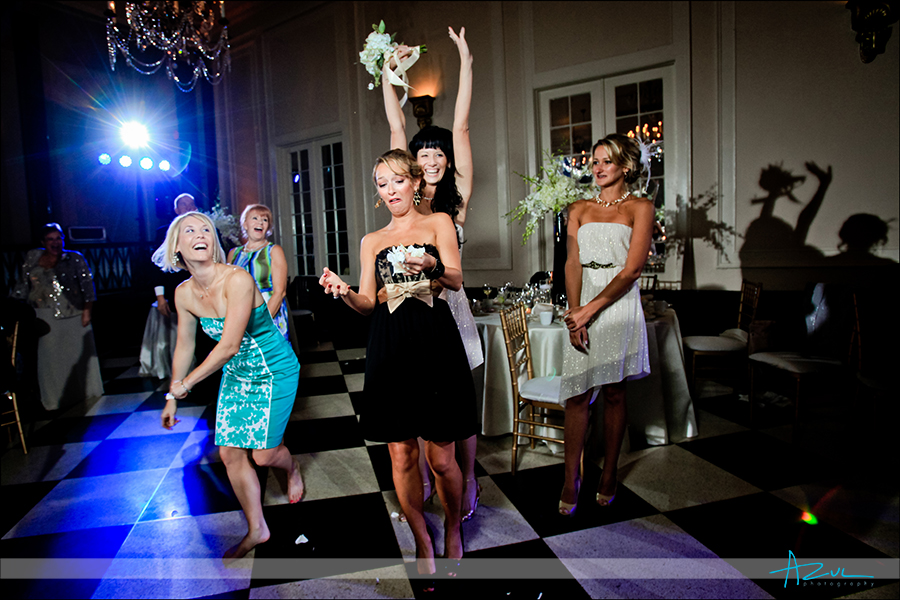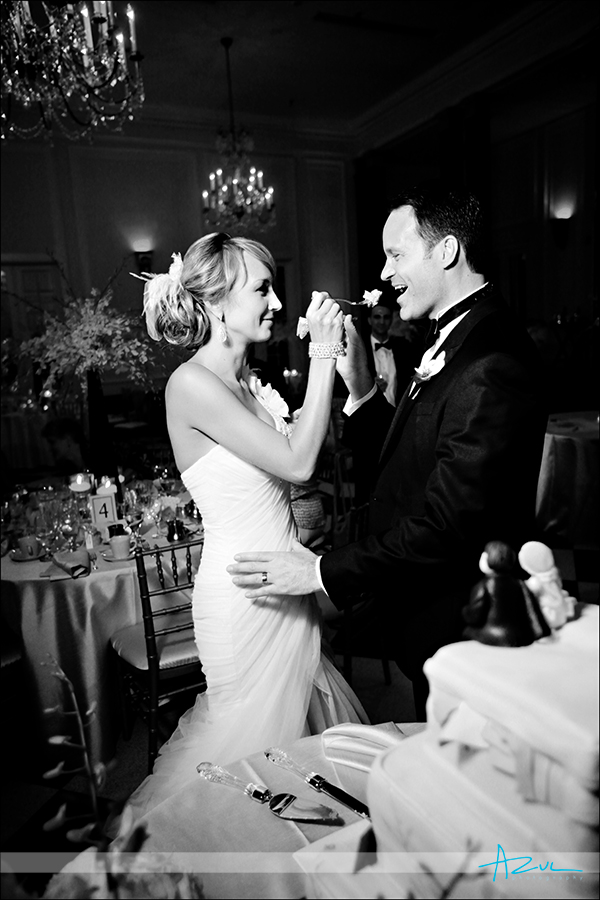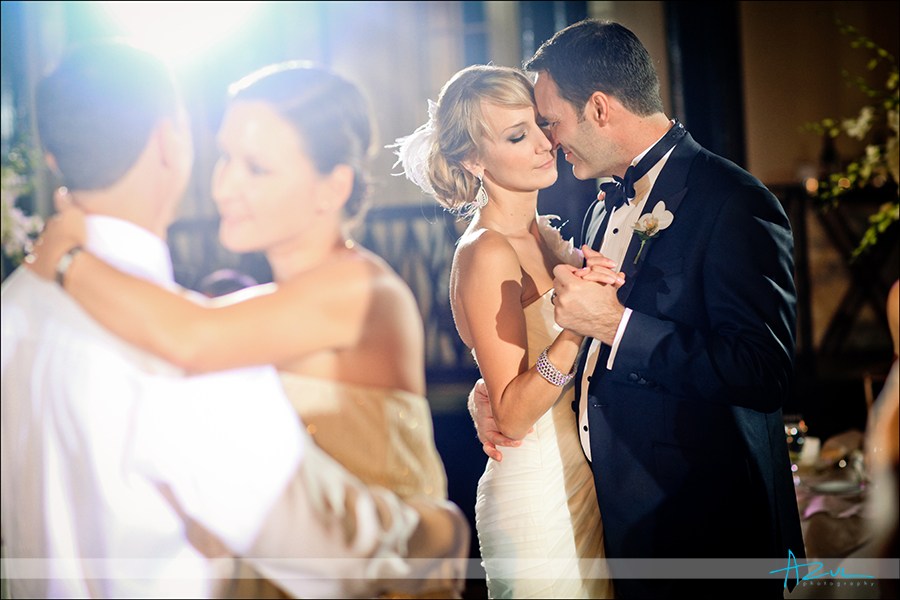 CONTACT AWARD-WINNING AZUL ABOUT YOUR WEDDING PLANS:
info@azulphotography.com | 919.270.4310