Heather and William's wedding was held at The Grand Marquise, located just outside of Raleigh. Heather was searching for a photographer who could give them a little bit of everything. "I'm a fan of a combination of photography styles … candid, traditional, and artistic/creative."  Now, we are far from traditional, but I believe that is something we can handle.
The day was bright and sunny with leaves of red on every tree surrounding the venue. The ladies were inside putting on their make-up, while the guys and I (Christobal) headed outside for a quick portrait. We were going for something with a little bit of an edge that showed our location and how great the weather was.
Guests arrived and quickly filled the room to capacity for the ceremony.  Over 250 guests found their seats and waited for the bride to walk down the aisle with her brother. Friends and family waited under six of the most amazing crystal chandeliers and cupid cherubs.
Heather was escorted down the aisle by her brother, as William waited for his stunning bride . William and his father, the minister, fought their emotions as she walked slowly down the center of the ballroom. The ceremony was perfect and one they will never forget. A prayer concluded the ceremony along with a kiss and a clapping congregation.
The reception followed shortly after, with an amazing first dance, toasts, garter and bouquet toss, great food, cake cutting and dancing. Each dance was emotional and brought tears and joy to the crowd. The most pivotal was the father-daughter dance. Tears streamed down the face of the bride's brother as they cried together remembering their father.
It was a wonderful wedding day and we are thrilled to have been the photographers. Congrats Heather & William and thank you for choosing Azul!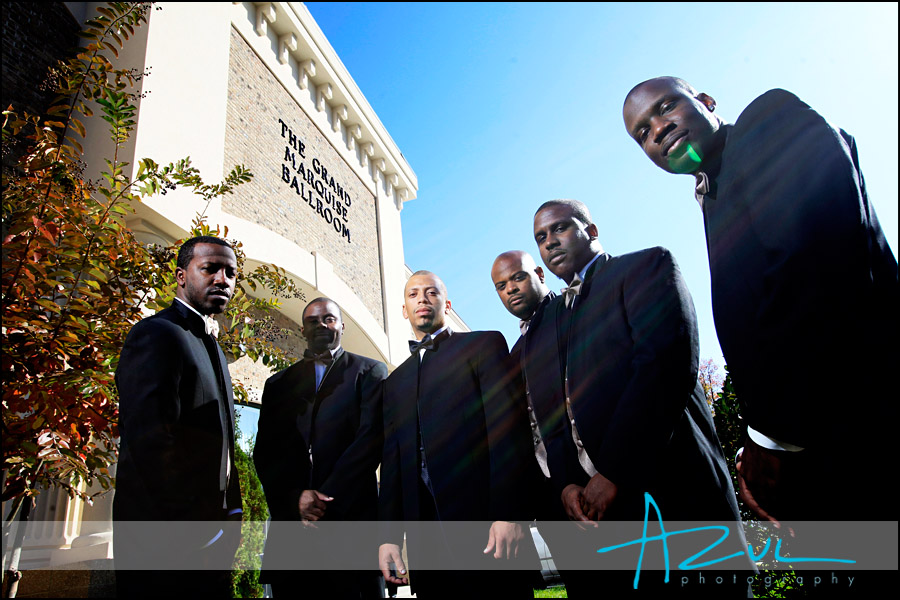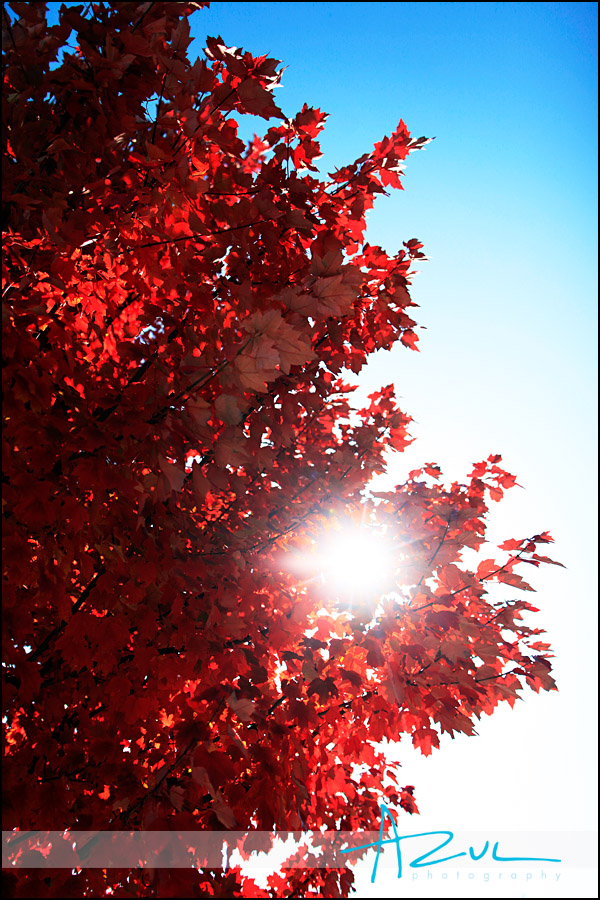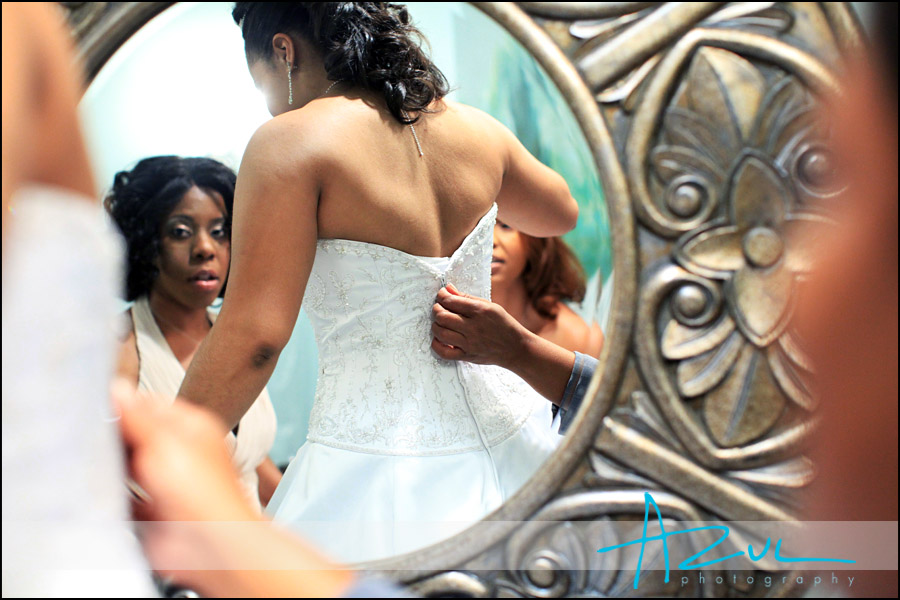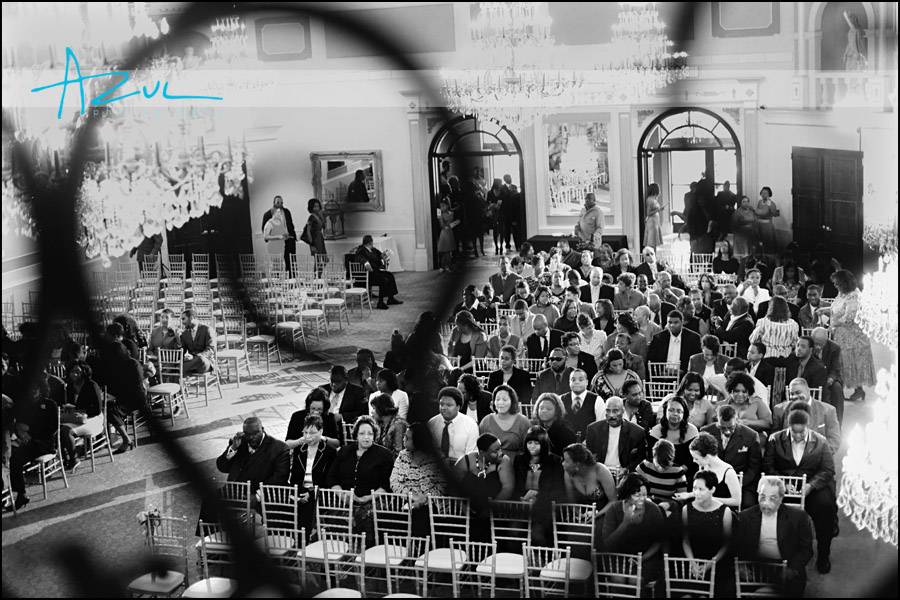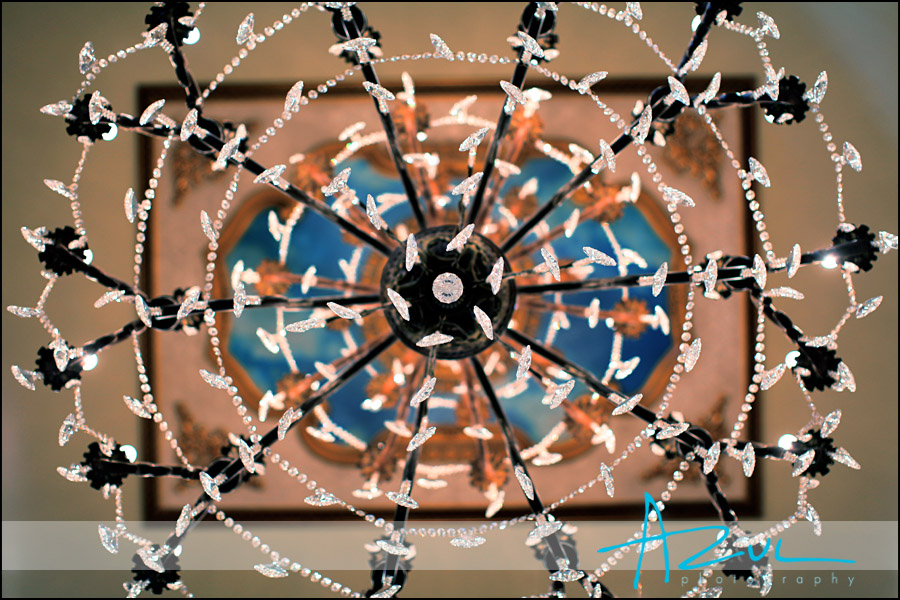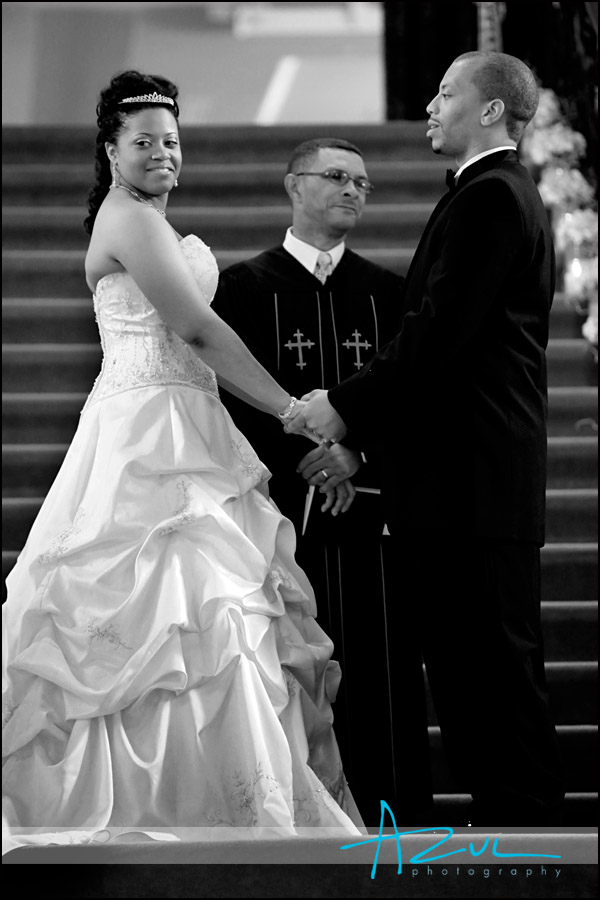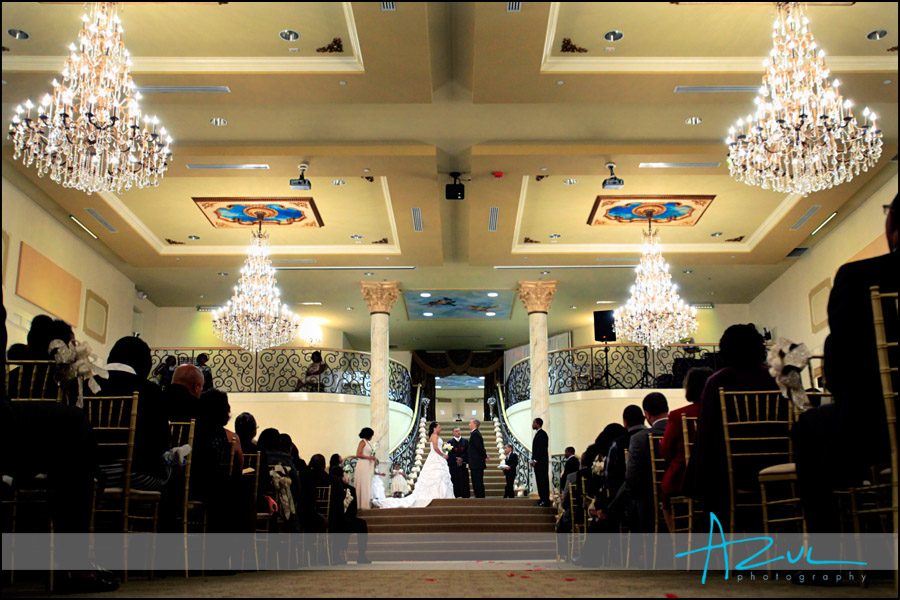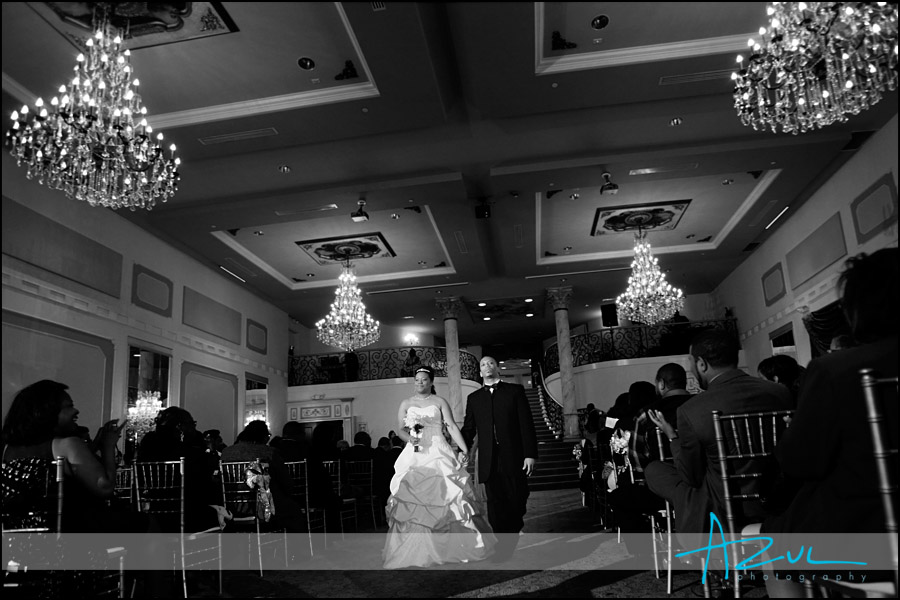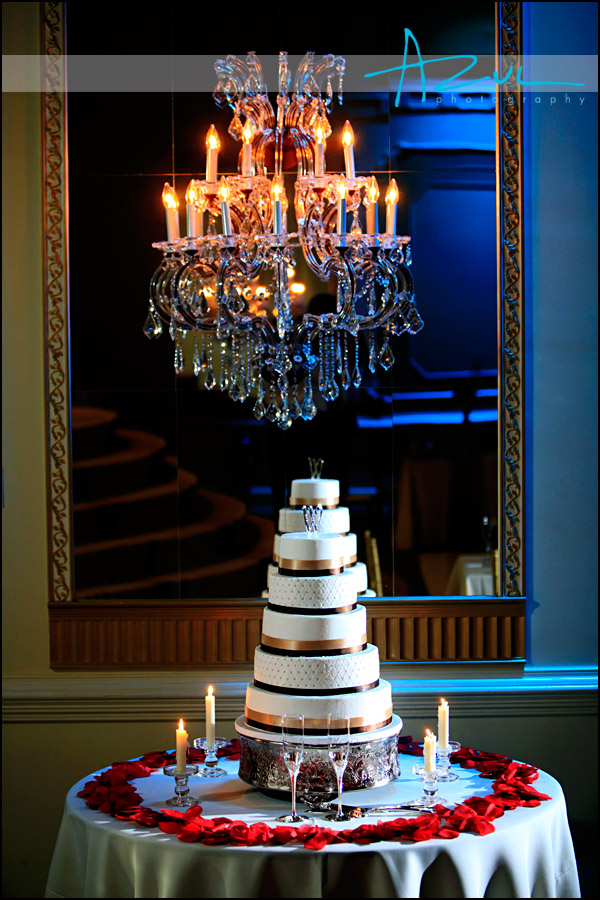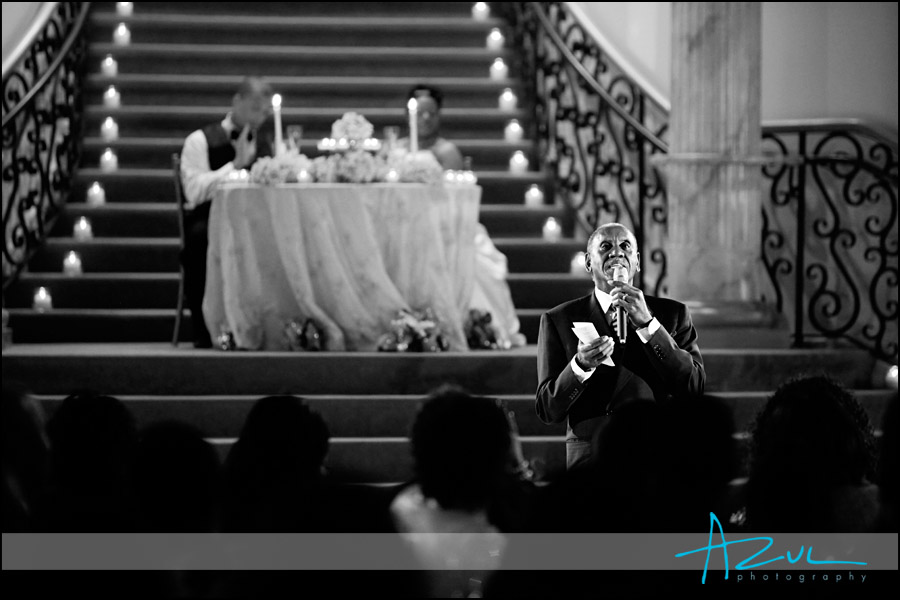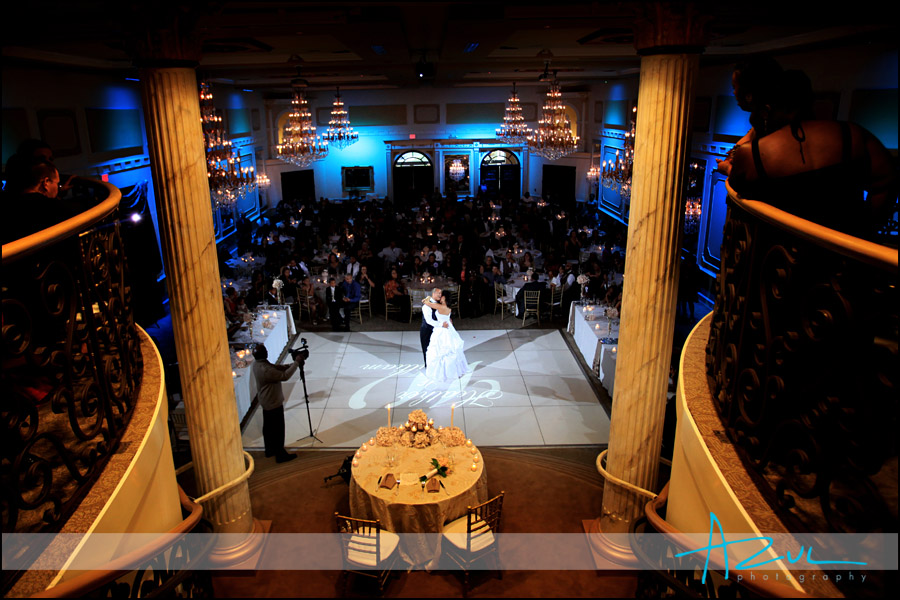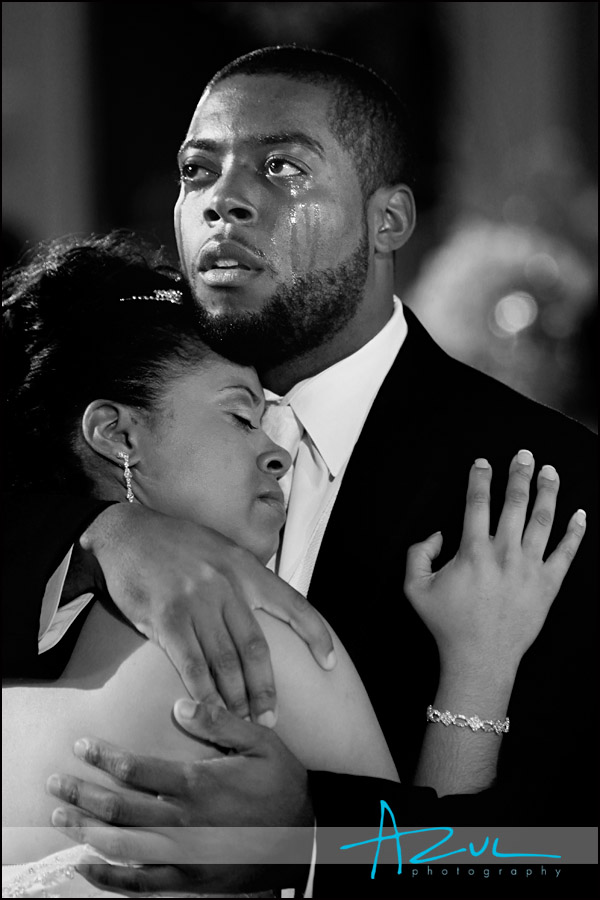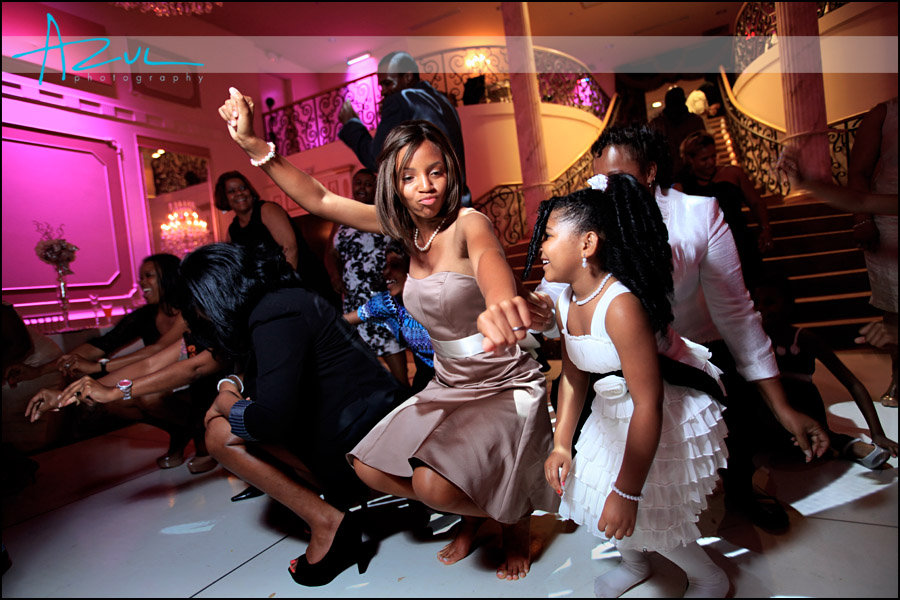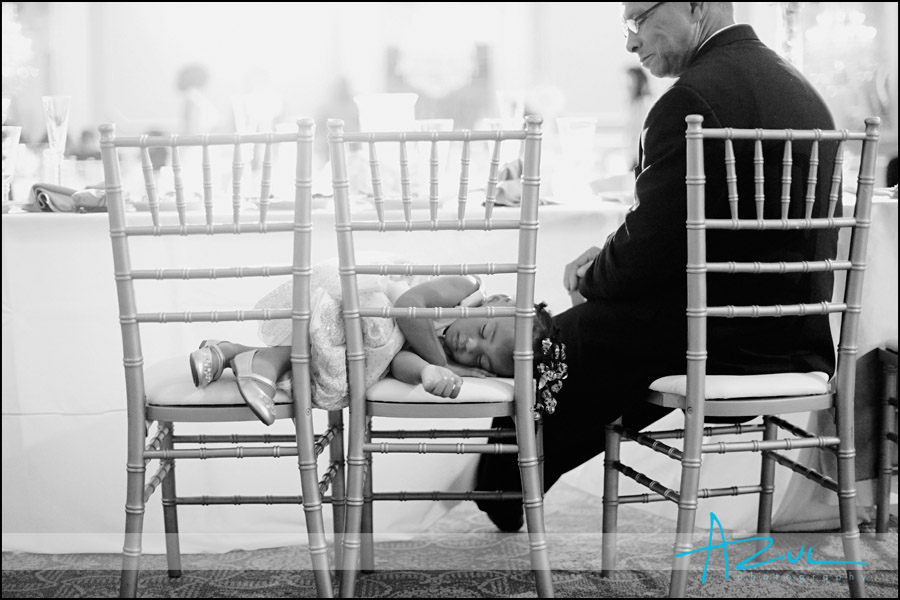 CONTACT AZUL ABOUT YOUR WEDDING PLANS:
info@azulphotography.com | 919.270.4310