Ashley & Jeff decided to have their beautiful Chapel Hill wedding at the historic Carolina Inn.  The weather was perfect for their Bryan Courtyard ceremony complete with gorgeous flowers hanging from the tree. The Carolina Inn is a photographer's dream to shoot at with its classic style located in the heart of Chapel Hill.
Tracy from Crazy Combs had Ashley in curlers in the living room, while her bridesmaids were in the bathroom debating what to do with their hair. There was not a moment to where I did not see Ashley smiling. She was very excited about the day and her future husband, Jeff.  I skipped over to Jeff's room to see what the guys were up to… nothing. They were sitting around having a drink and laughing strongly at Jeff's expense. I don't really remember what happened, but I know a cabbage patch doll was involved.
Next, I headed over to the ballroom, which was decked out with beautiful flowers and candles at each table by Fresh Affairs. I also ran into Cinda, of Cinda's Cakes, arranging the cake and it looked delicious.
I met the guys for some quick portraits and then it was time for the wedding. All of the seats in the Bryan Courtyard were filled as Arioso Strings played softly over the cool breeze. Jeff was led in by Rev. Becky Sansbury as his groomsmen followed. A smile touched the face of Jeff as he saw Ashley for the first time in her beautiful wedding dress. The ceremony was perfect and the bride looked so happy throughout the whole wedding. Cameras in the crowd were raised when the reverend stated "You may kiss your bride."
The congregation made their way to the cocktail hour as we shot portraits of the couple around the grounds. Guests found their seating arrangements on Magnolia leaves and made their way into the Old Well Ballroom.
Shortly after the bride and groom were announced, they headed to the middle of the dance floor for their first dance. The father-daughter and mother-son dances followed, as the band Fantasy from Rockhill, South Carolina played.
After dinner, it was time to dance and everyone had a great time! Katie with La Fete was phenomenal and kept everything running and everyone happy. Congratulations Ashley & Jeff, we are looking forward to seeing you soon!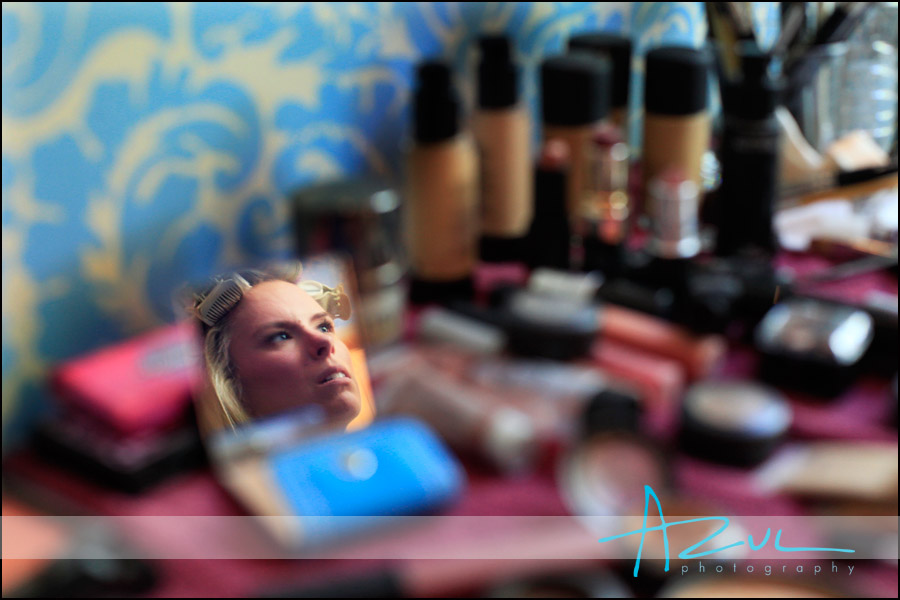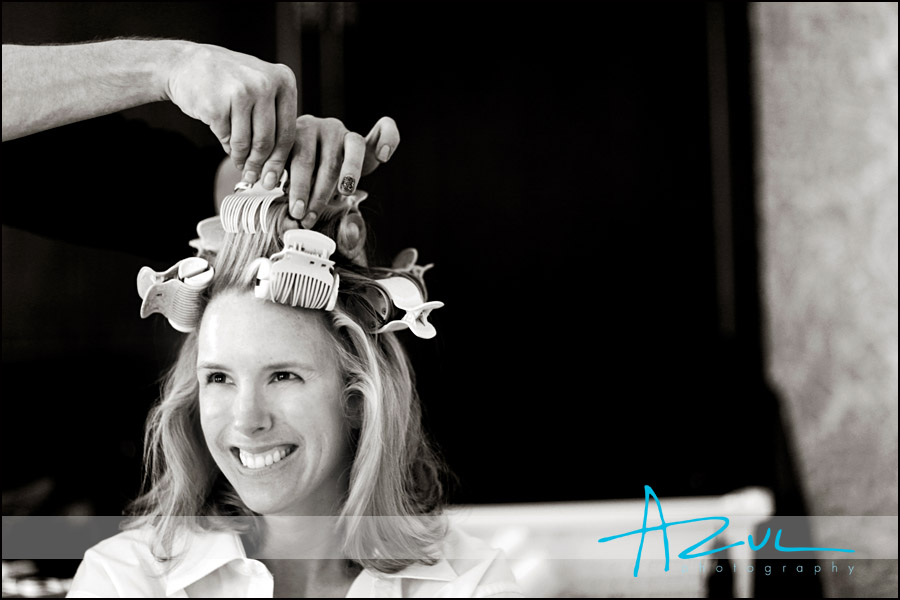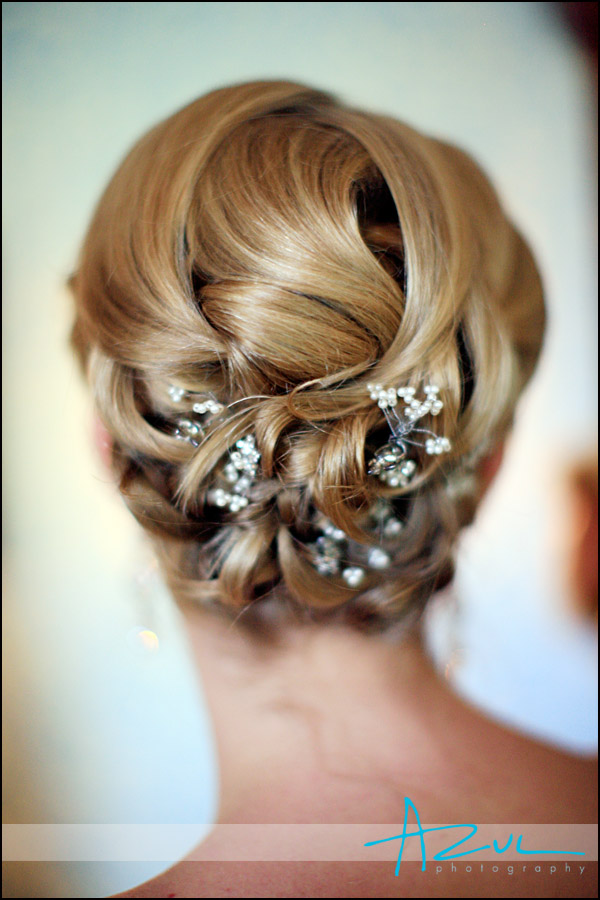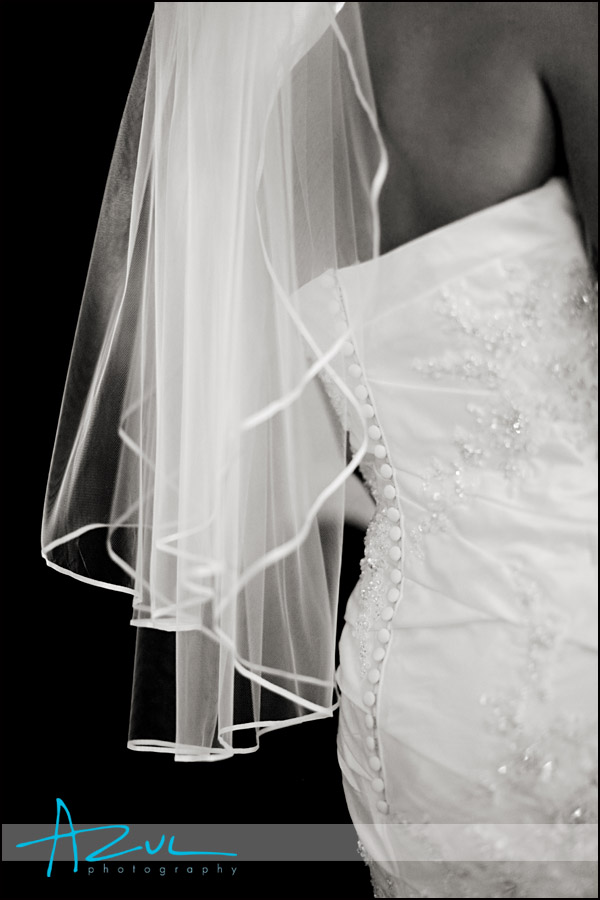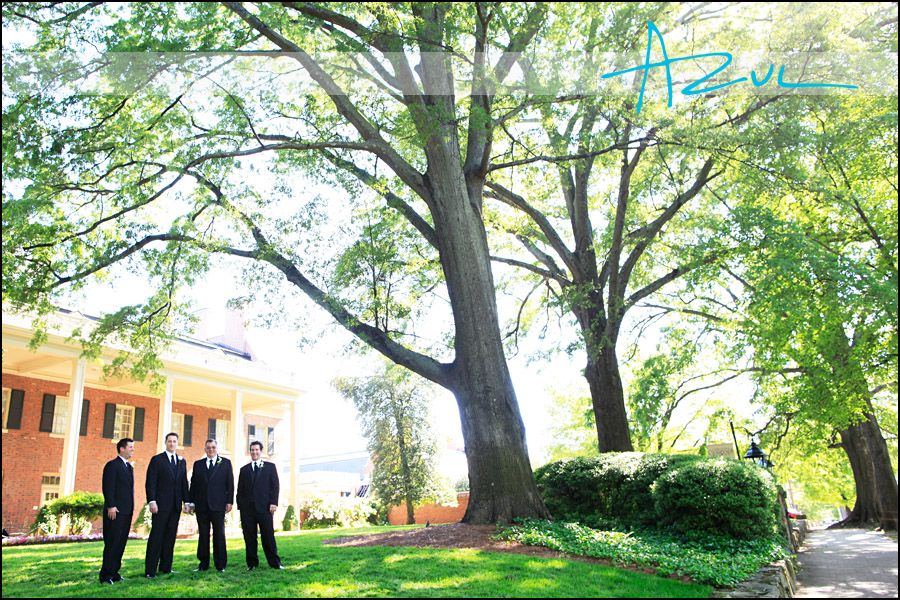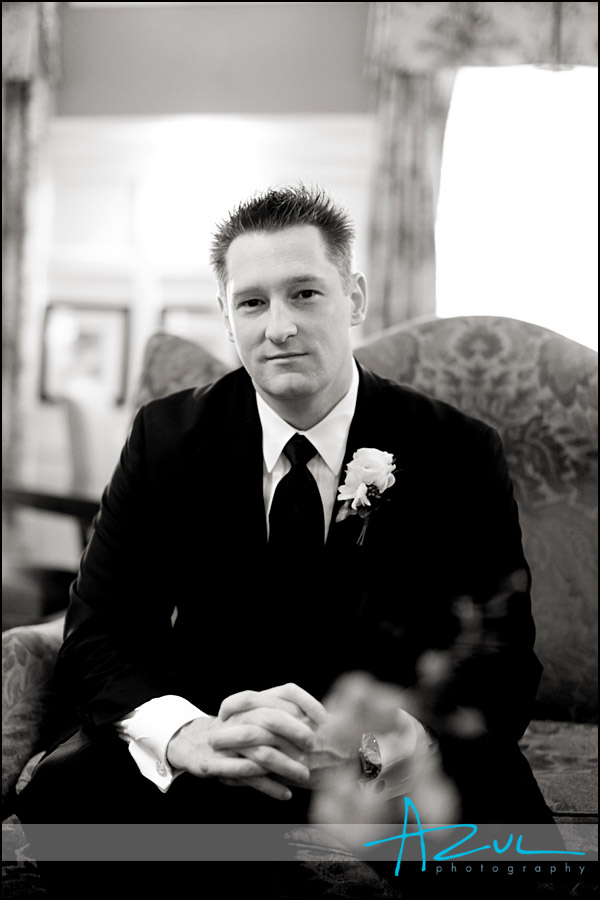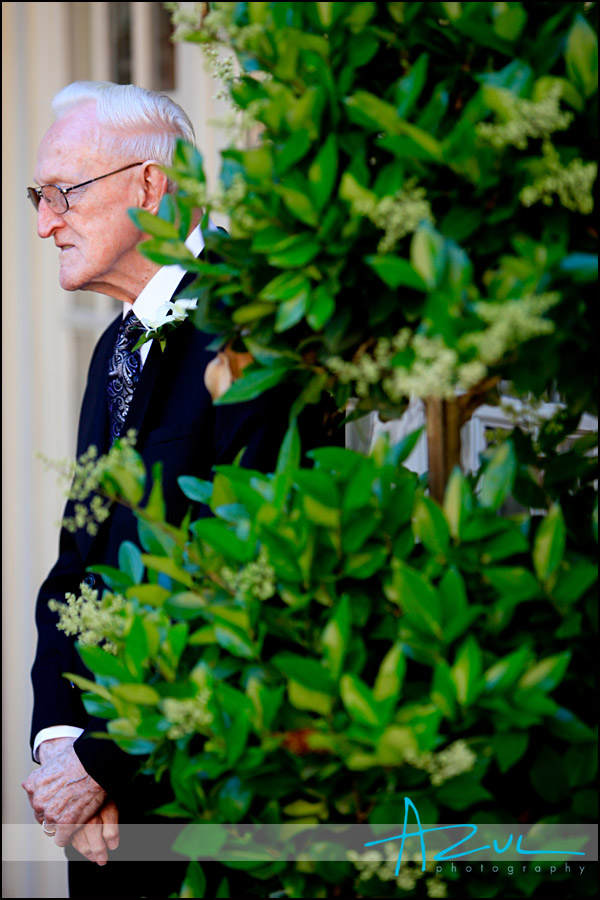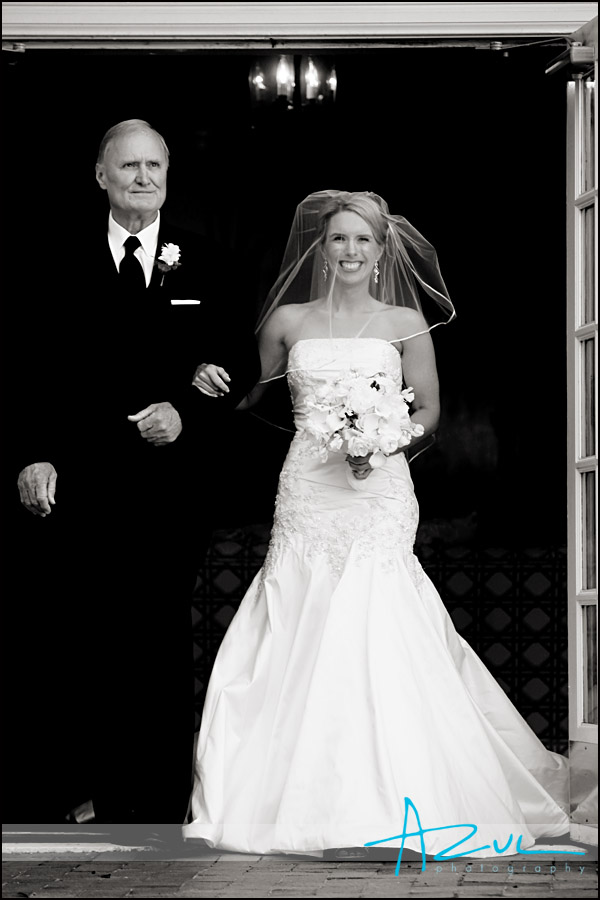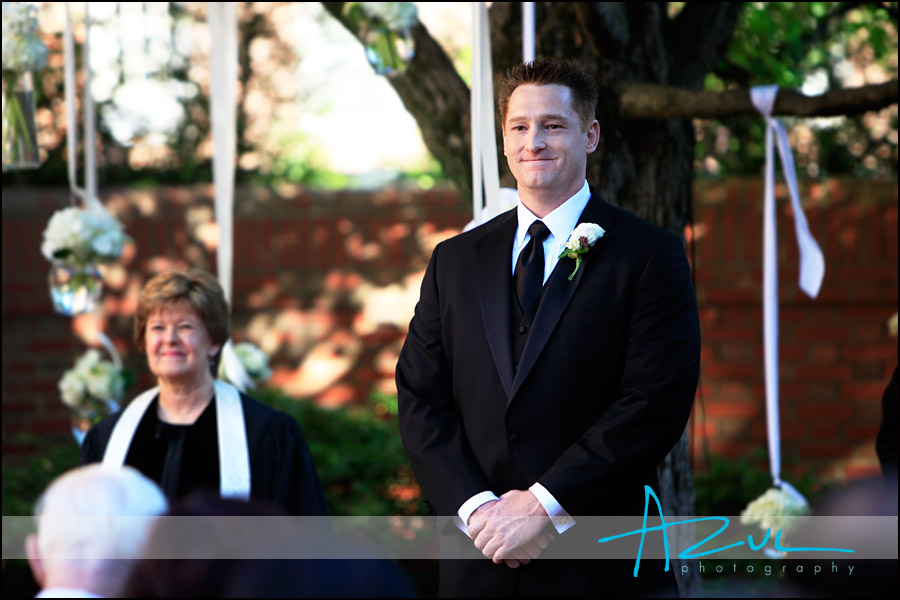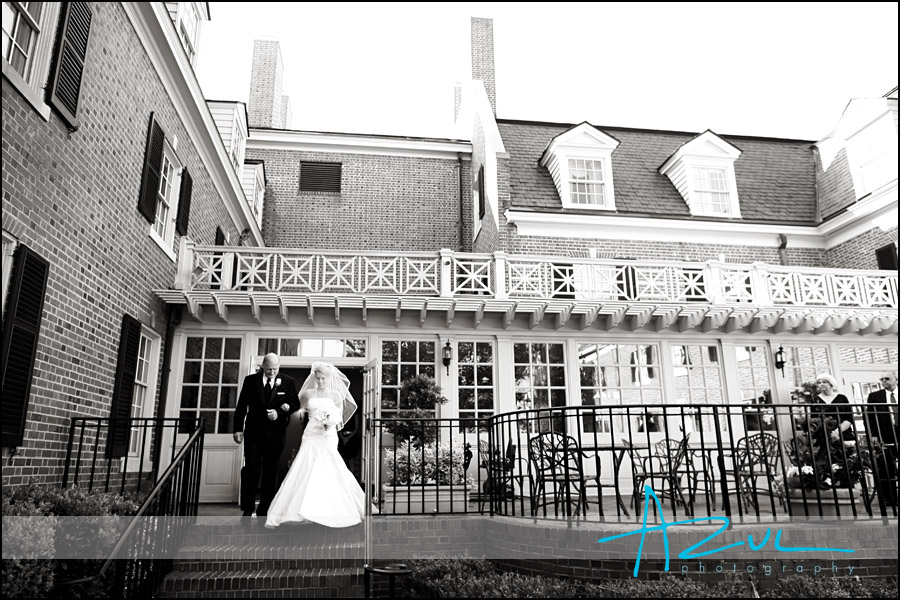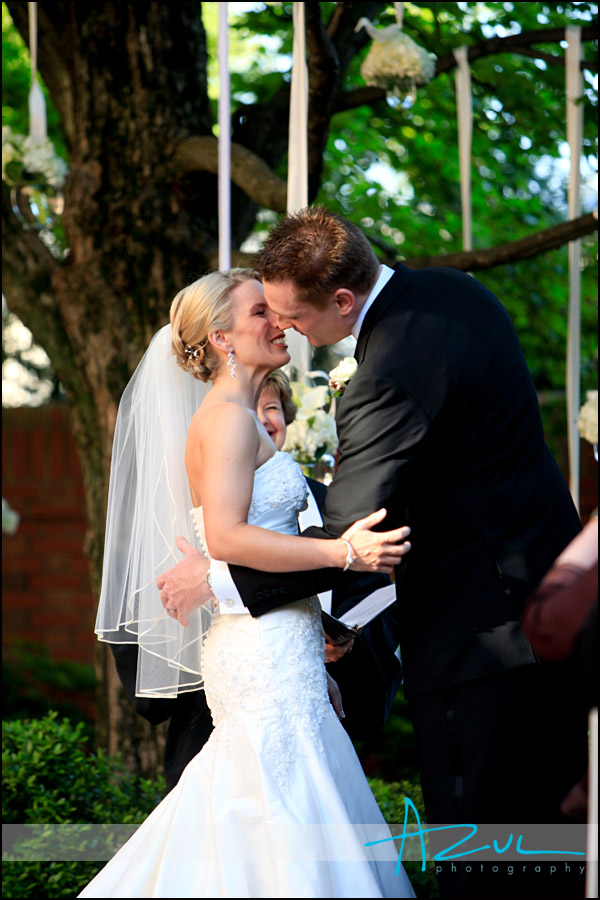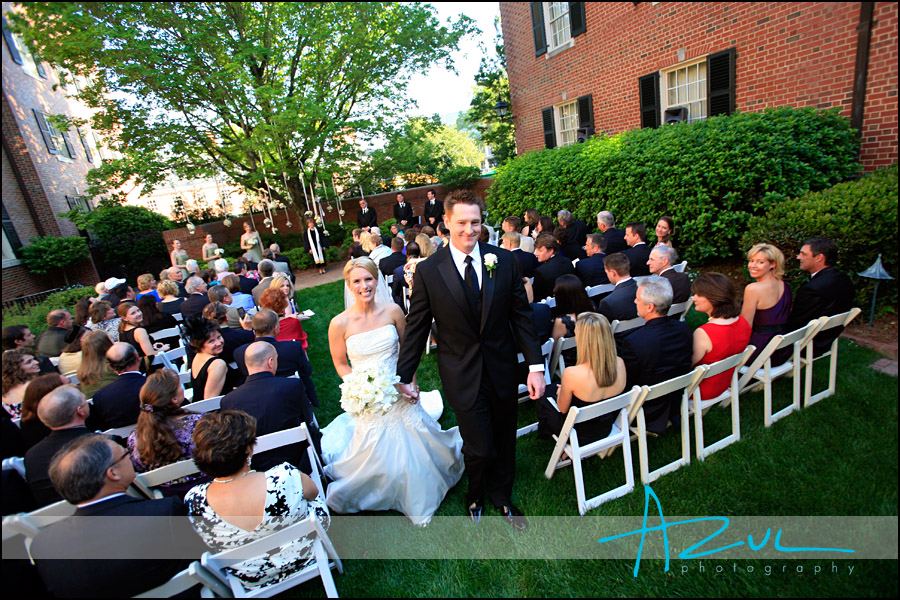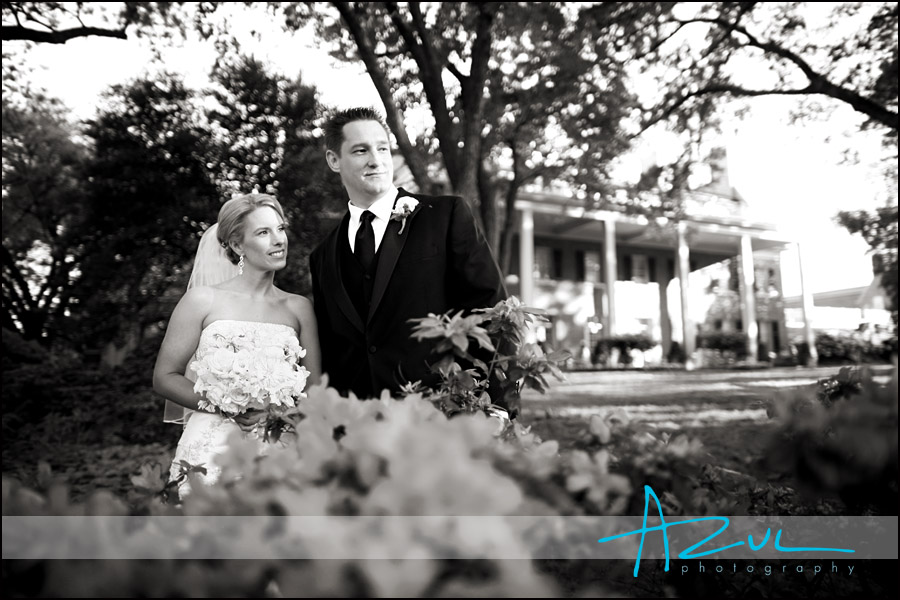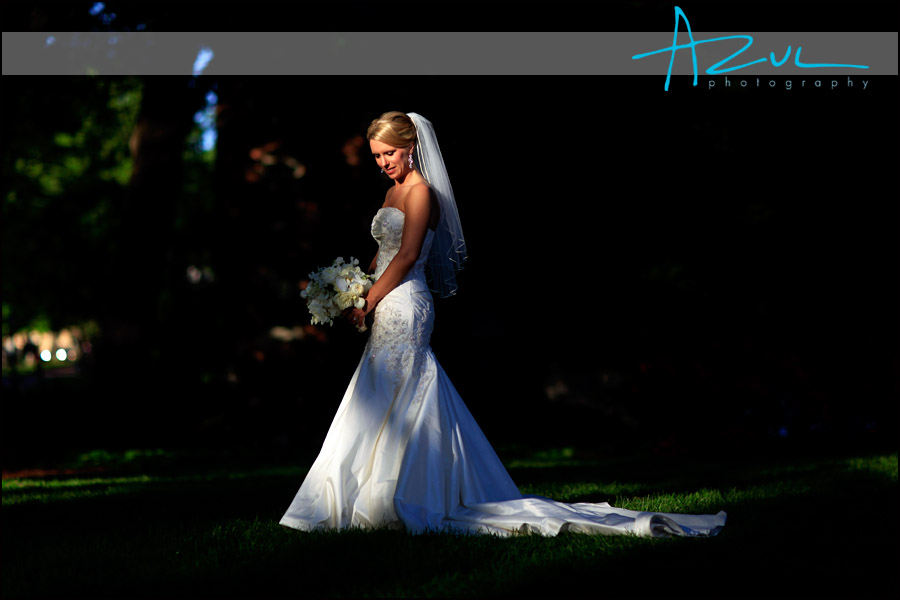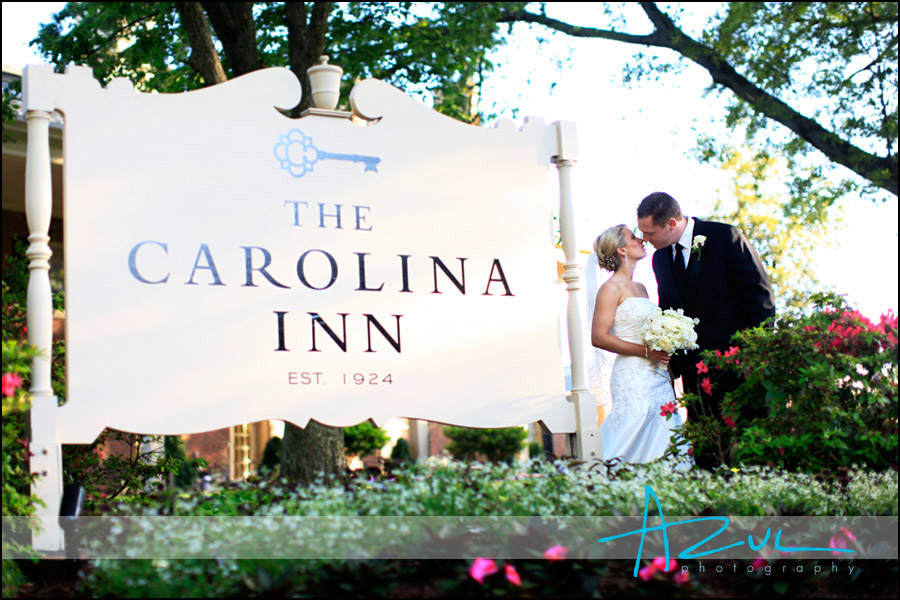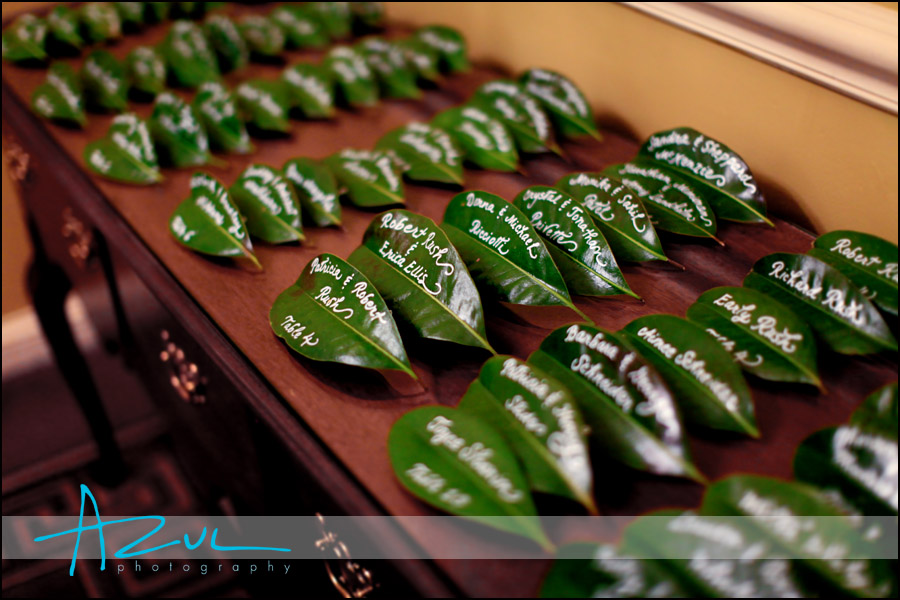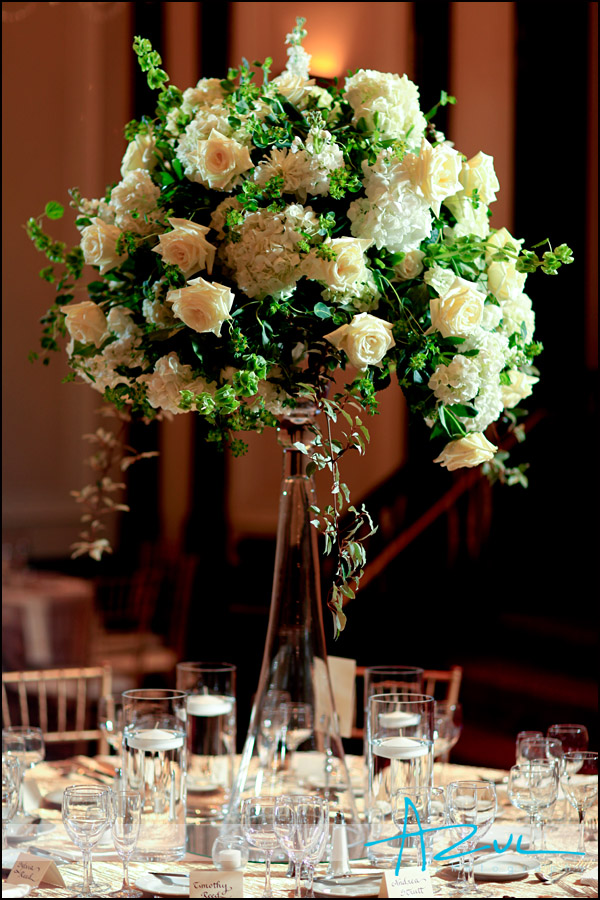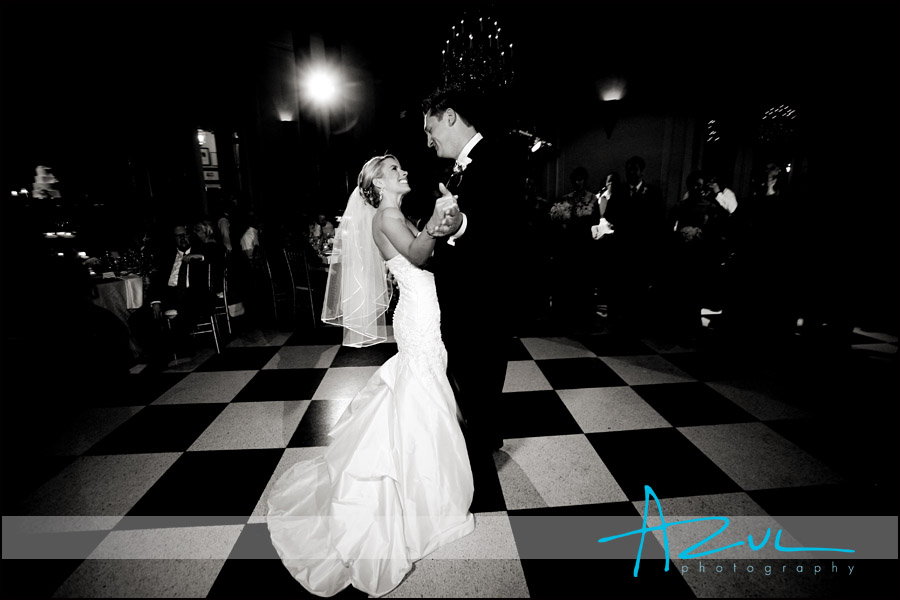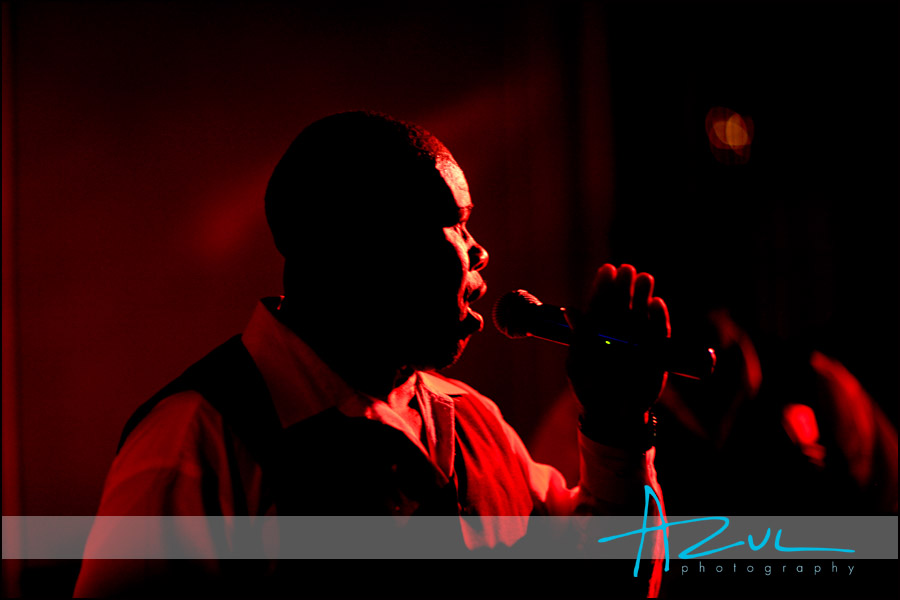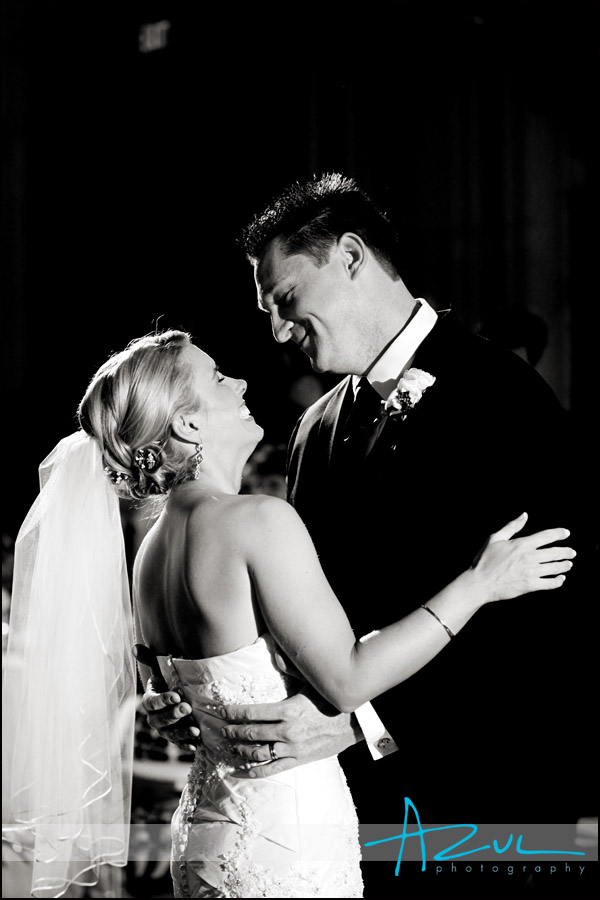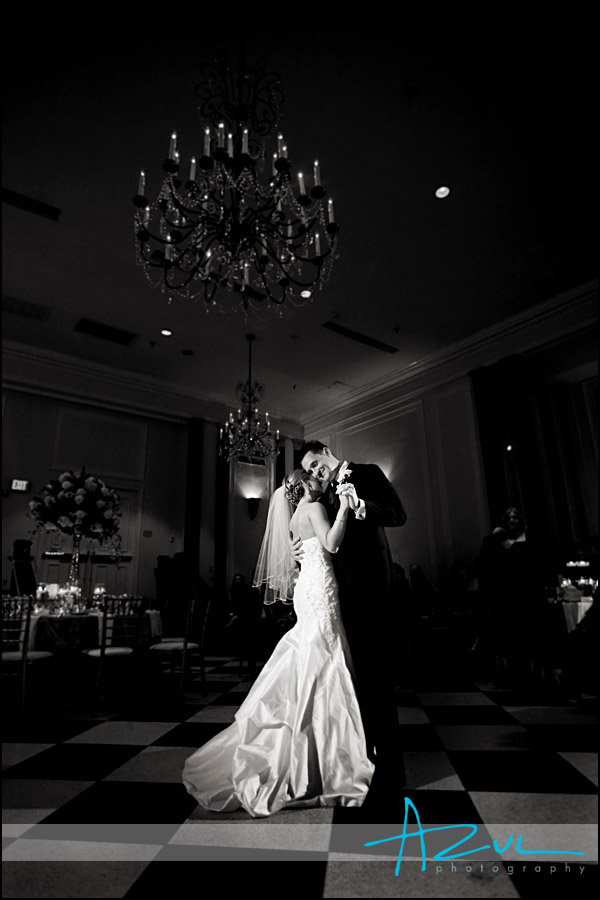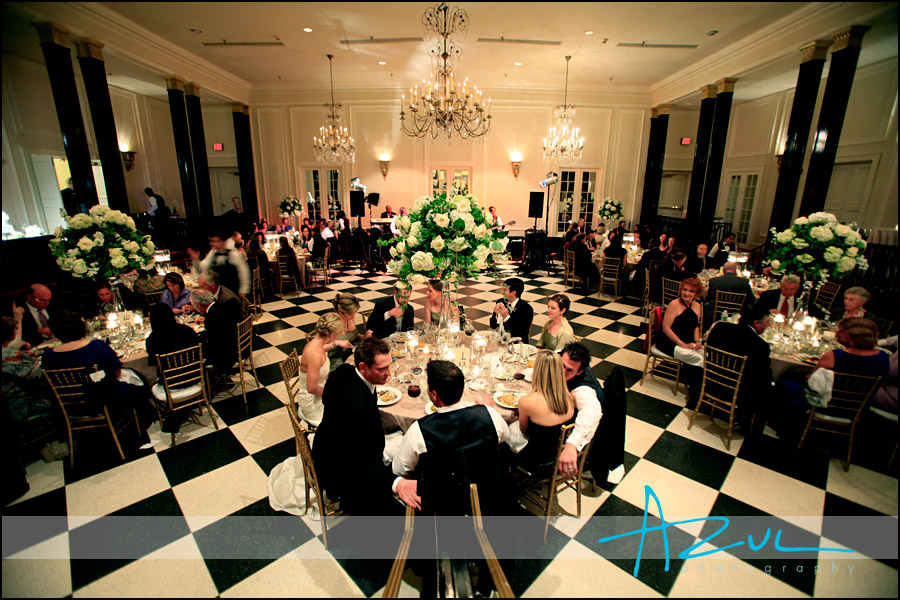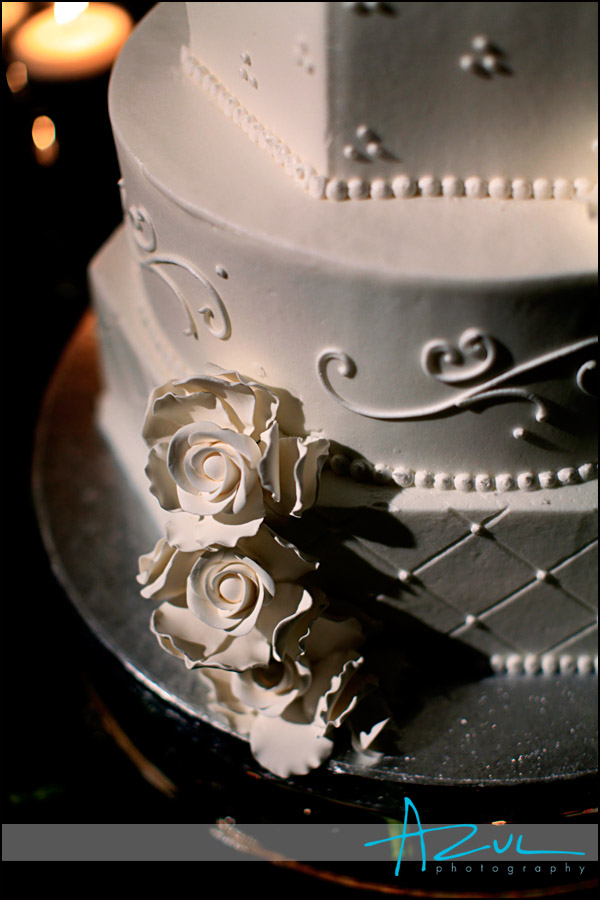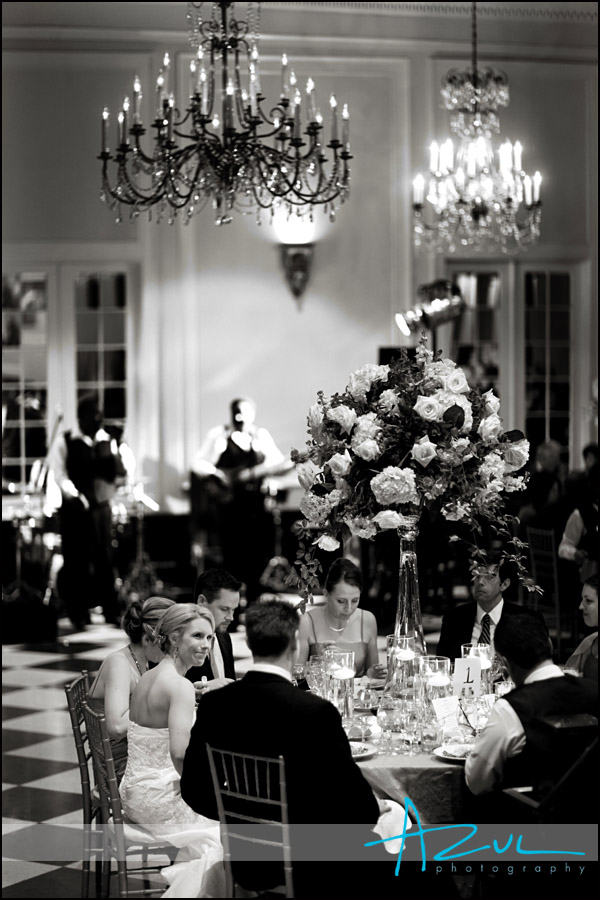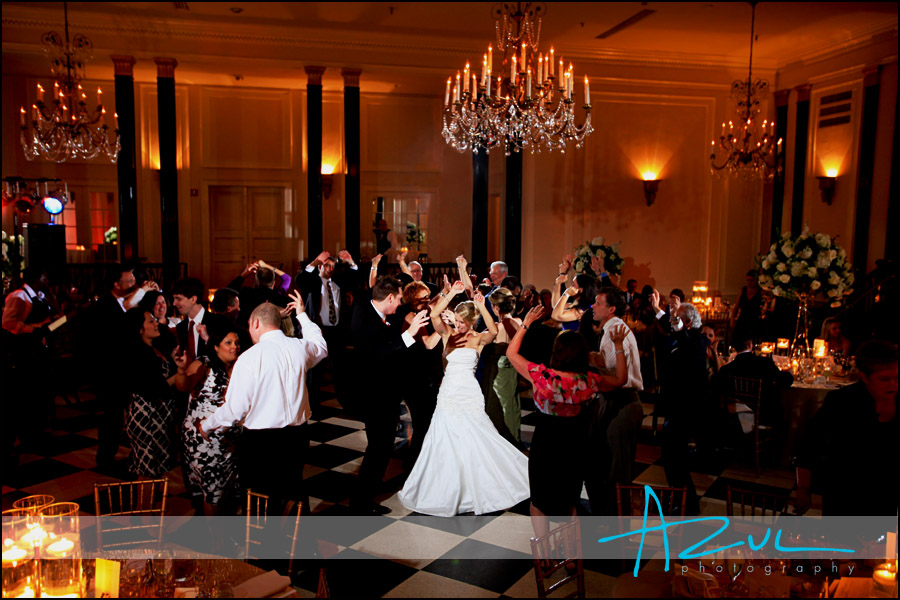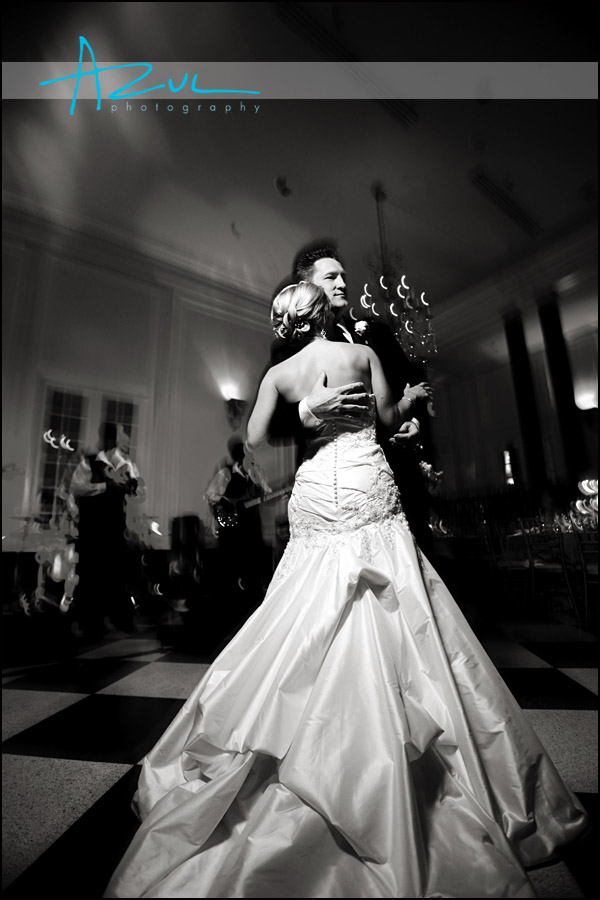 CONTACT AZUL ABOUT YOUR RALEIGH WEDDING:
info@azulphotography.com | 919.270.4310