Azul Photography's "Azul Archives" is an image from past weddings that our photographers created in the Raleigh, Durham, Chapel Hill area. These images were created prior to our current blog site and we just had to show off an image from that time frame.
We were looking through our archives and found our first advertisement as wedding photographers in Raleigh. This ad could be found in Southern Bride & Groom and we remember 2005 like it was yesterday. There was much debate about the logo, the advertisement and the image utilized to show our style. Our style has remained the same and our logo has changed slightly to the Azul signature. We opted to use this image because it was different (for the time), fun and showed the bride & groom having a great time.
Kathleen and I officially opened the doors to Azul in March of 2004 in Houston, Texas and moved back to North Carolina as fast as we could get here. This wedding was at MacGregor Downs in Cary and it was a wild one. Thank you Laura & Greg for going with Azul in the early years! We could not have done it without you.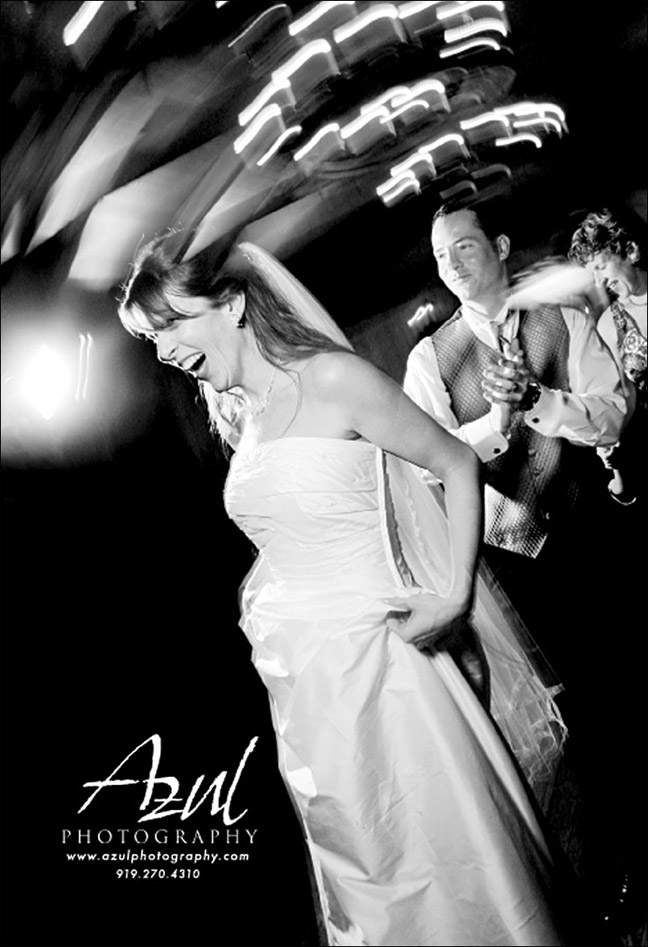 CONTACT AWARD-WINNING AZUL ABOUT YOUR WEDDING PLANS:
info@azulphotography.com | 919.270.4310