Being a wedding photographer in Raleigh has always been a blast, but when Gina & Zach asked me to document their wedding, I could not wait for the day to get here. You have to understand, Gina is a wedding planner and a friend to everyone in the industry.
We have known Gina since she started working with A Southern Soiree. All of our friends in the industry were there, Phil & Jess with 21 Films, Kevin from Rocky Top, Ashlee from The Sutherland, Cydney from The English Garden and Randy with Joe Bunn DJ.
The day started off perfectly with a Carolina blue sky and 68 degree weather embracing The Sutherland estate. The sun was out and so was the joy. The ladies were getting ready in the big house, while the guys were in the tobacco house.
Prior to the wedding, we had a father's first look (one of my favorite images), followed by fun portraits of the bridal party. Guests arrived and were seated by the groomsmen. Zach later walked in with the guys to officially start the ceremony.
The flower girl, Emma, performed perfectly.  She aggressively tossed rose petals to the ground until she saw her father. Then, Gina and her father made their way down the aisle to Zack.
It was a perfect ceremony, ending with a long kiss and very happy couple. Portraits followed and then it was reception time. Zach & Gina were announced and had their first dance to "You're My Best Friend," by Queen.
After dinner and toasts, we headed to the gazebo to cut the cake. The bride and groom were initially nice, but later decided to smash cake in each other's face. The cake, created by Sweet Traditions, was beautiful and delicious.
The night progressed with dancing, drinking, singing and more dancing. Randy kept the dance floor packed and didn't let up till the official exit. Gina & Zach made their way through a long path of confetti cannons, sparklers and glow sticks. It was a day to remember and I a truly thankful to have been there.
Congrats Gina & Zach!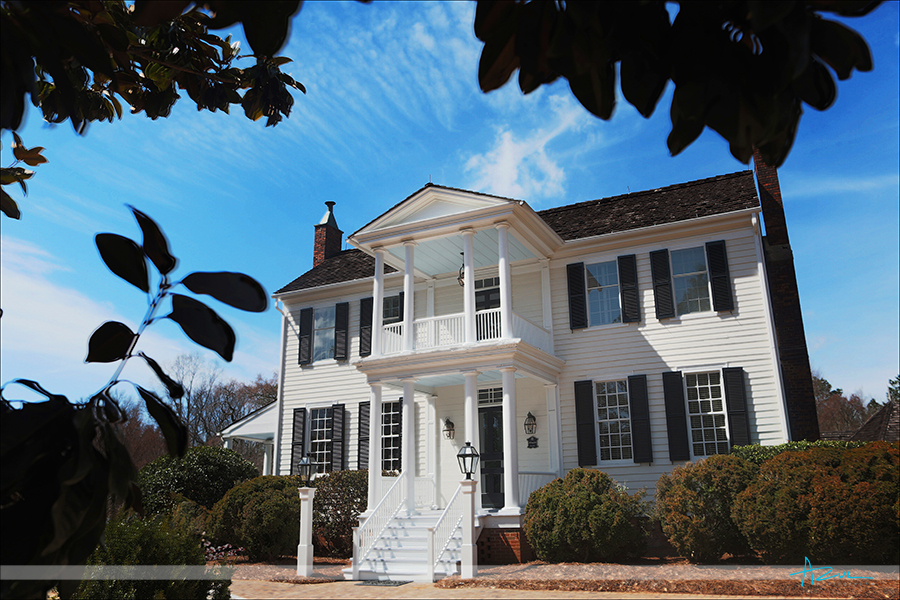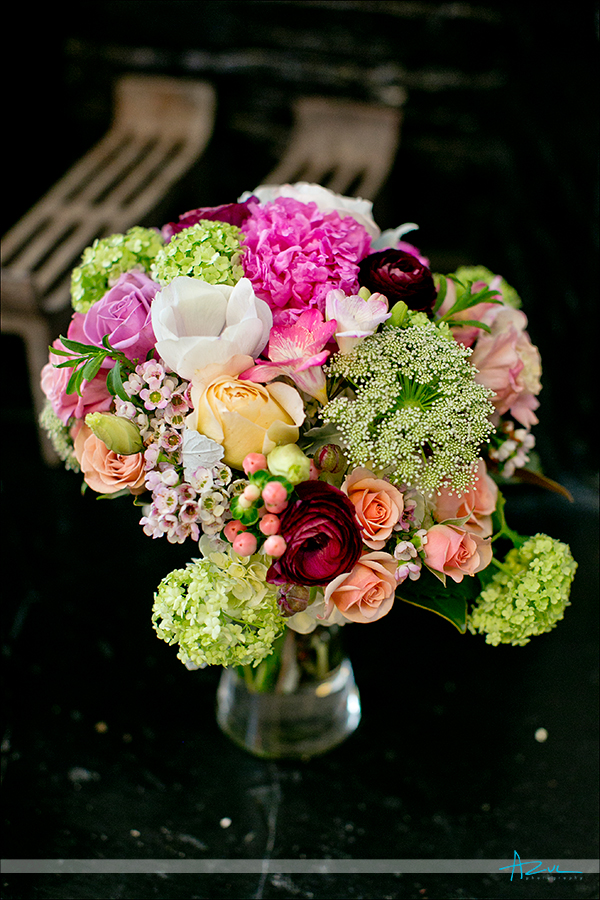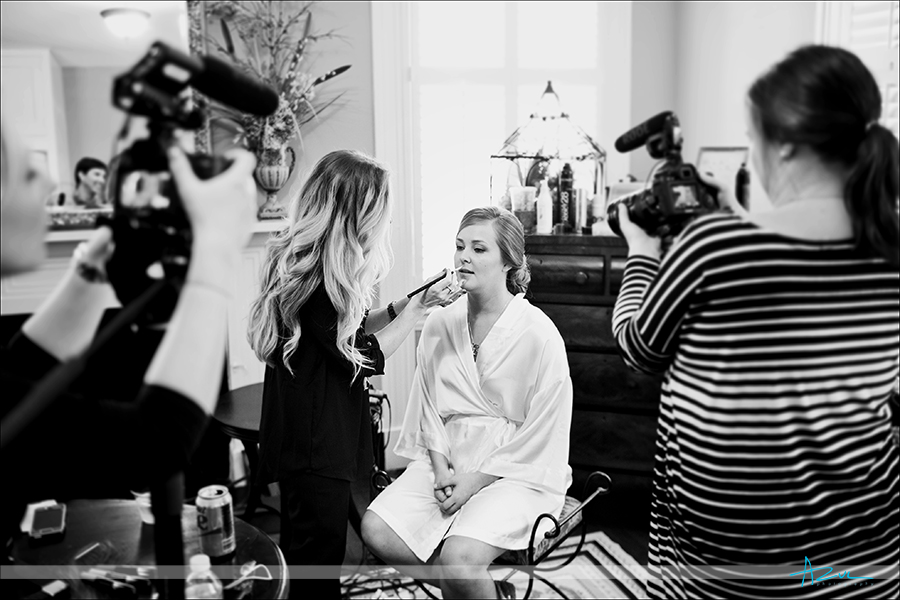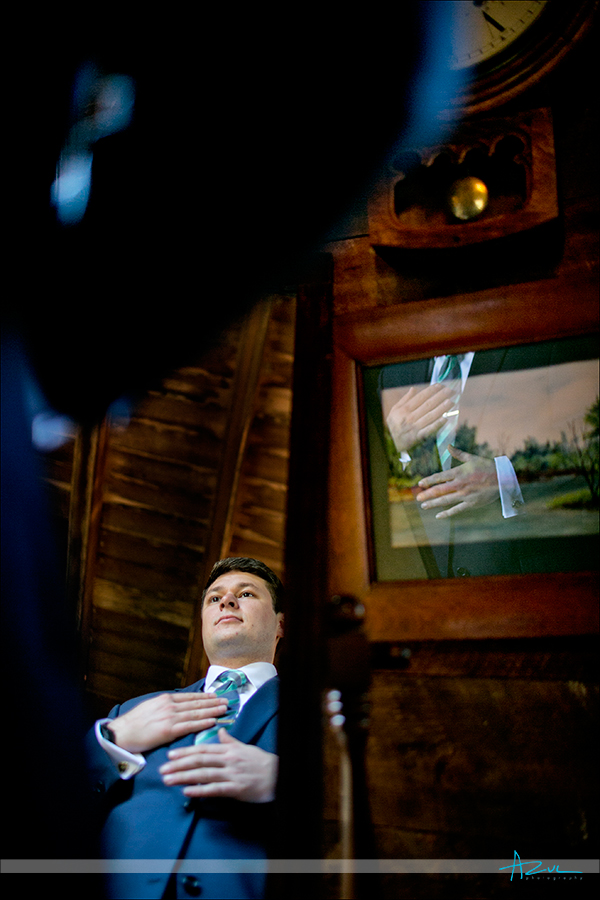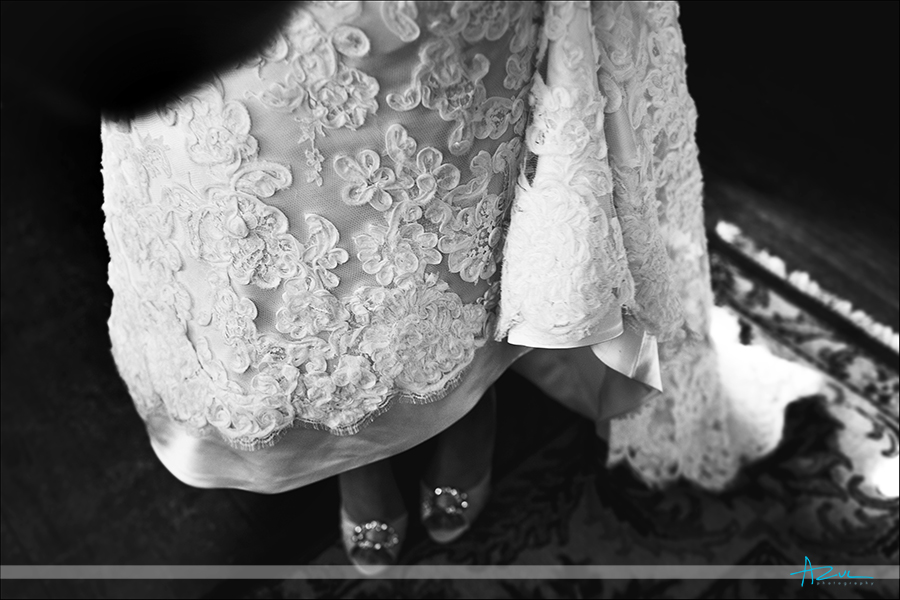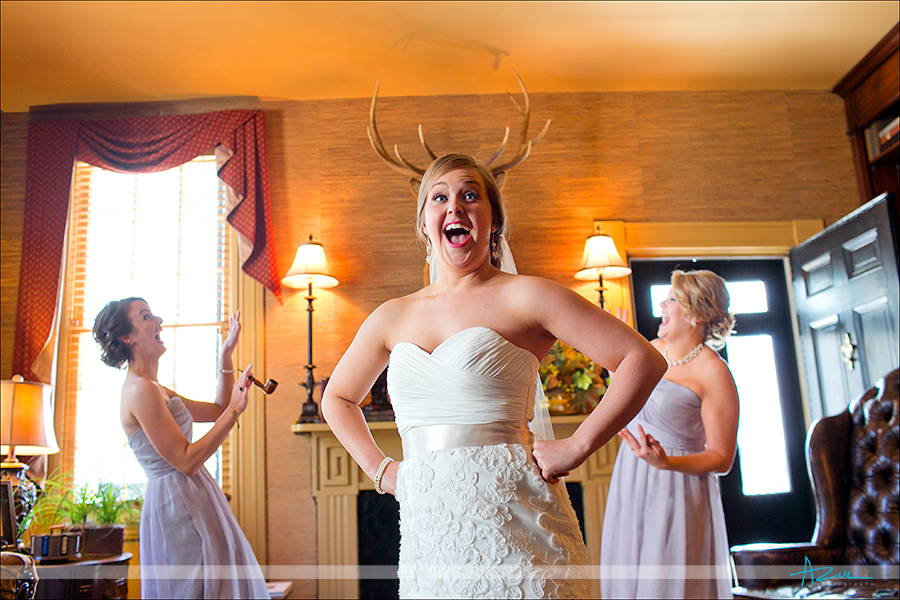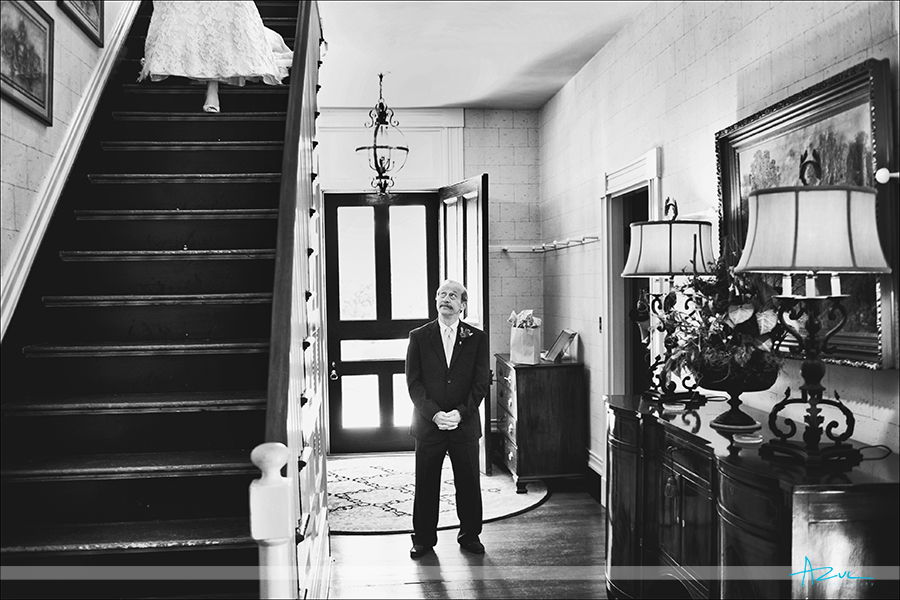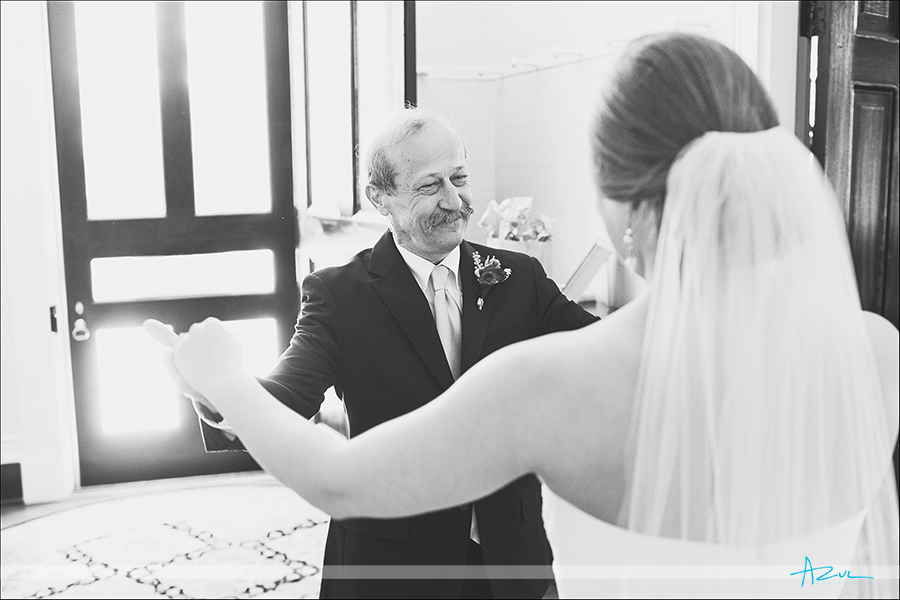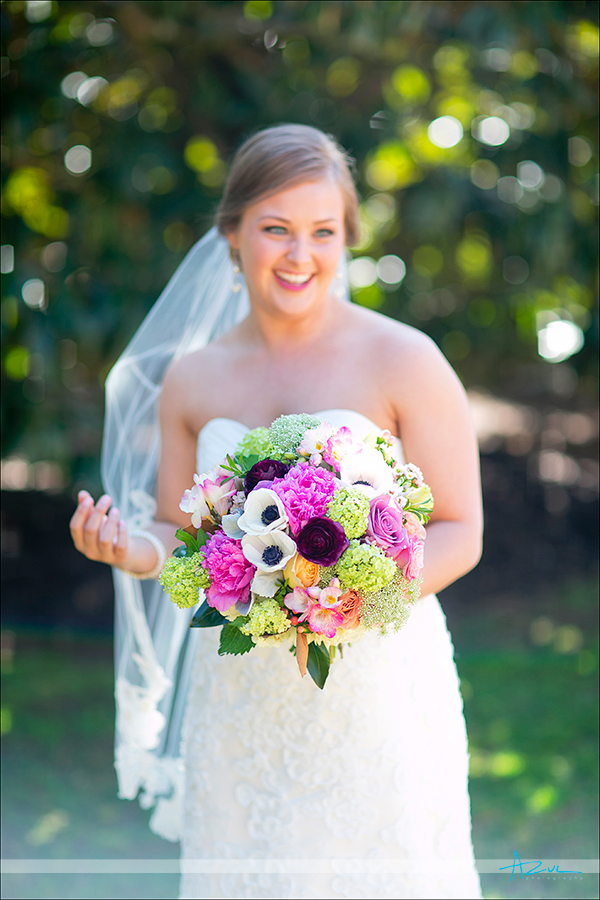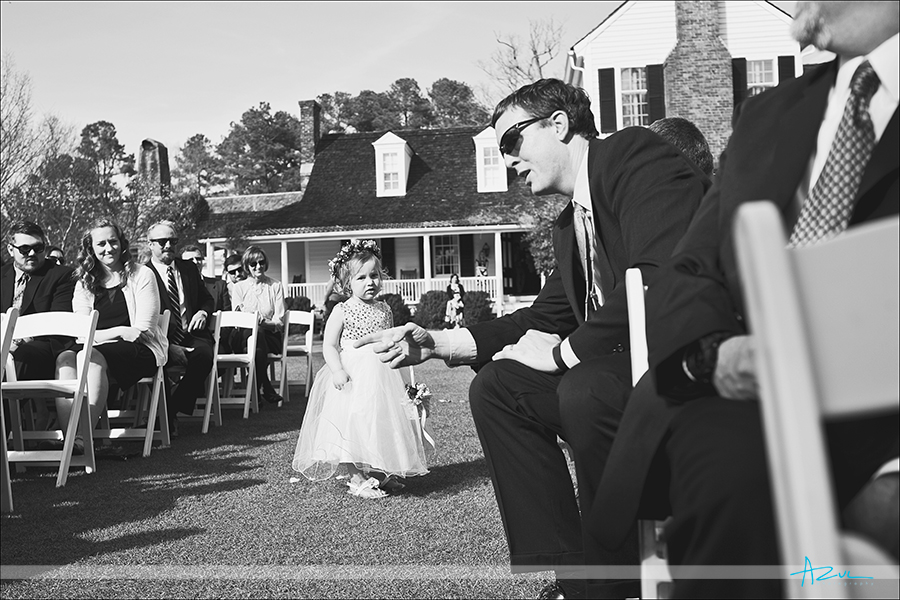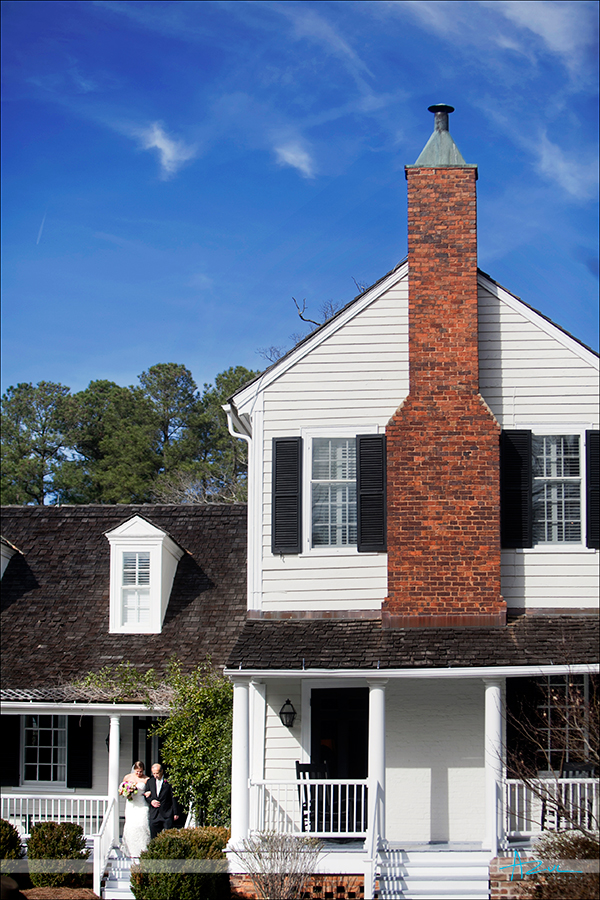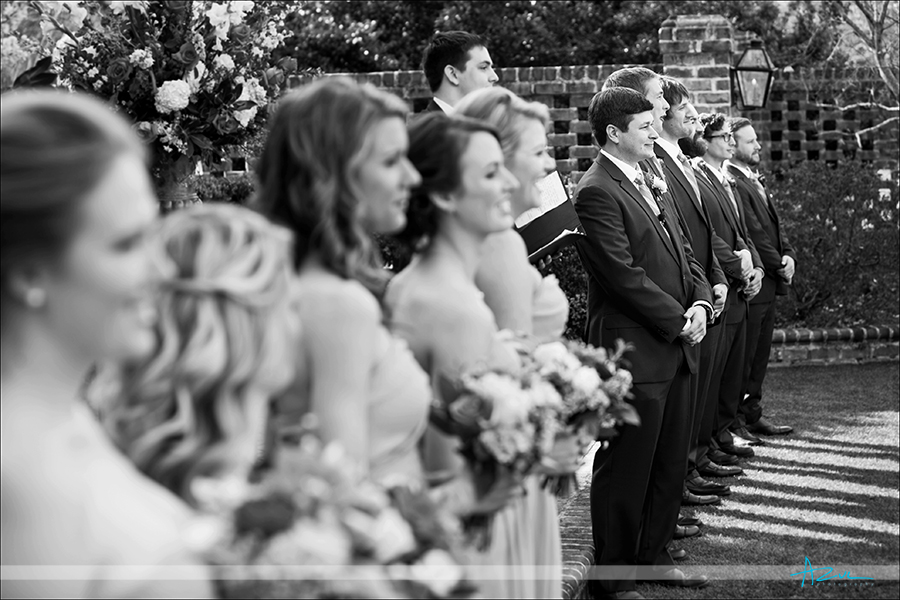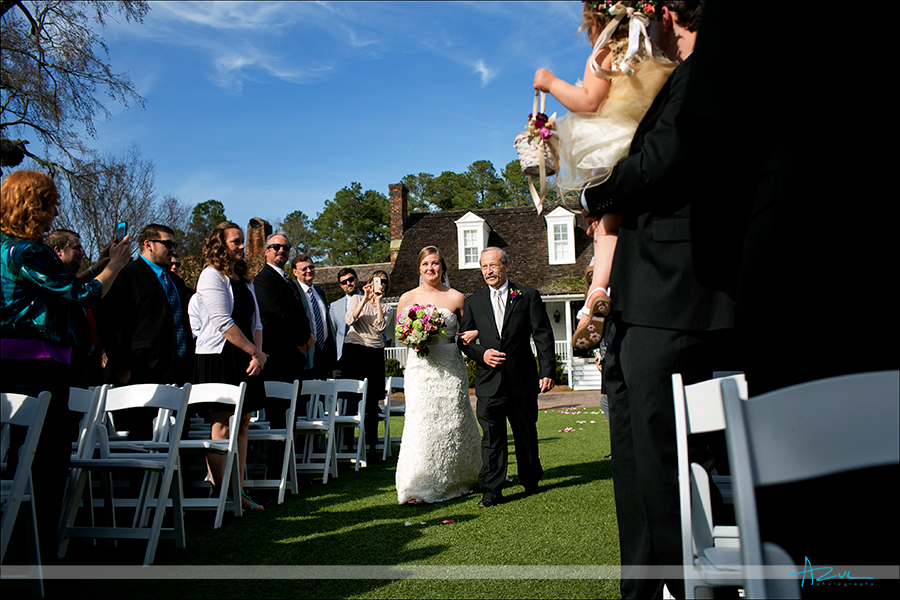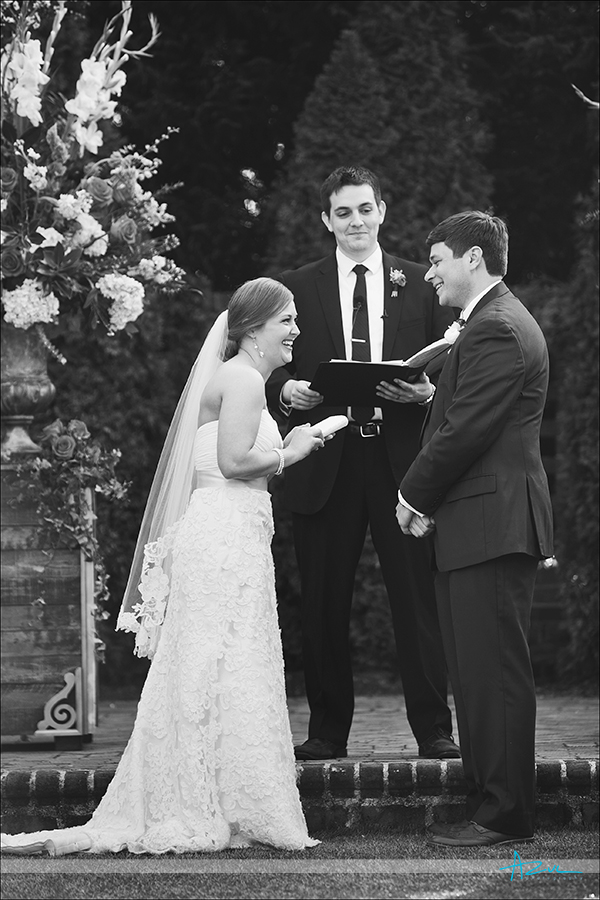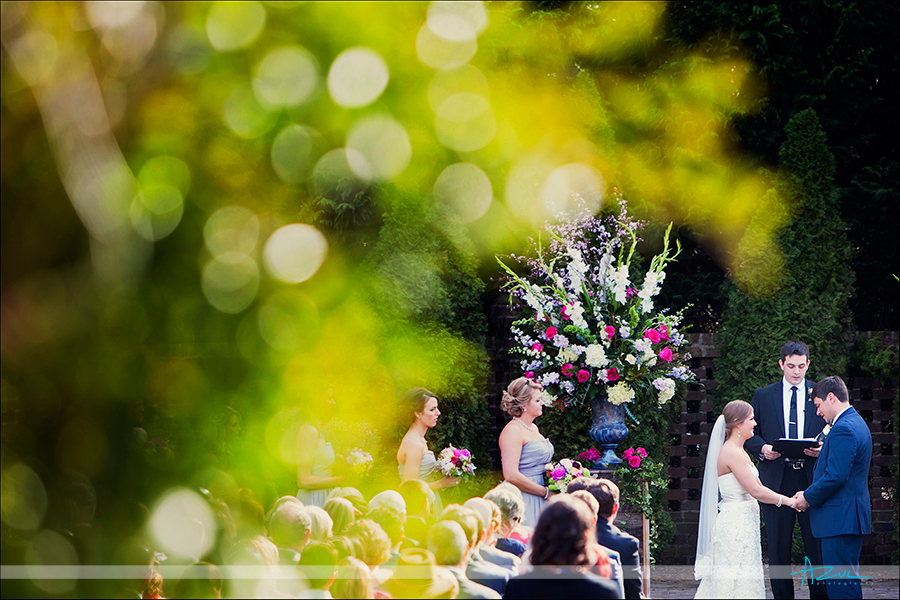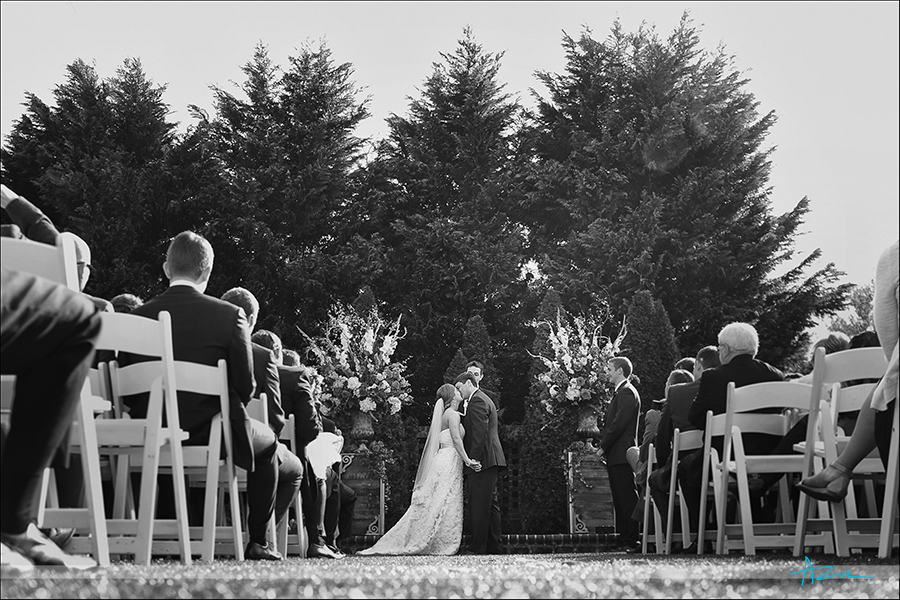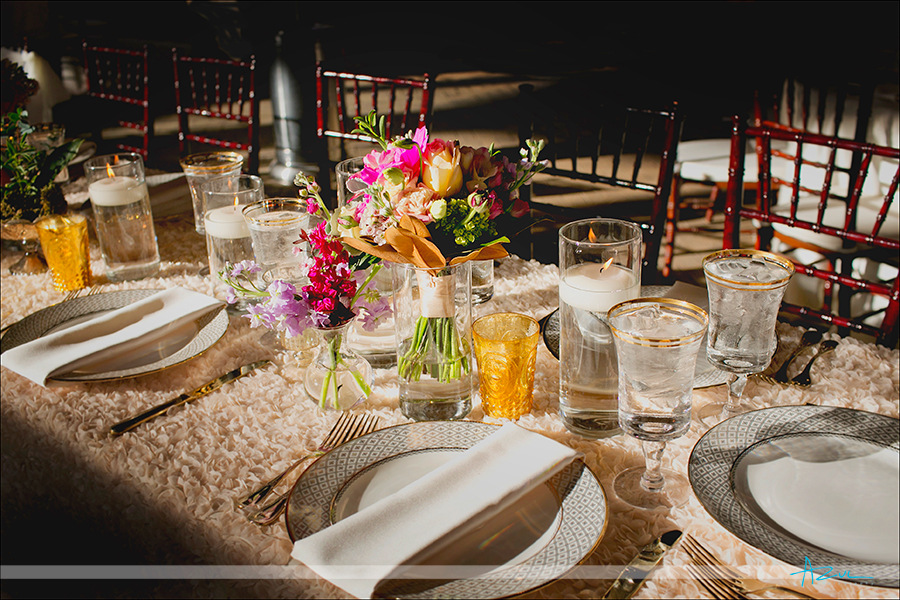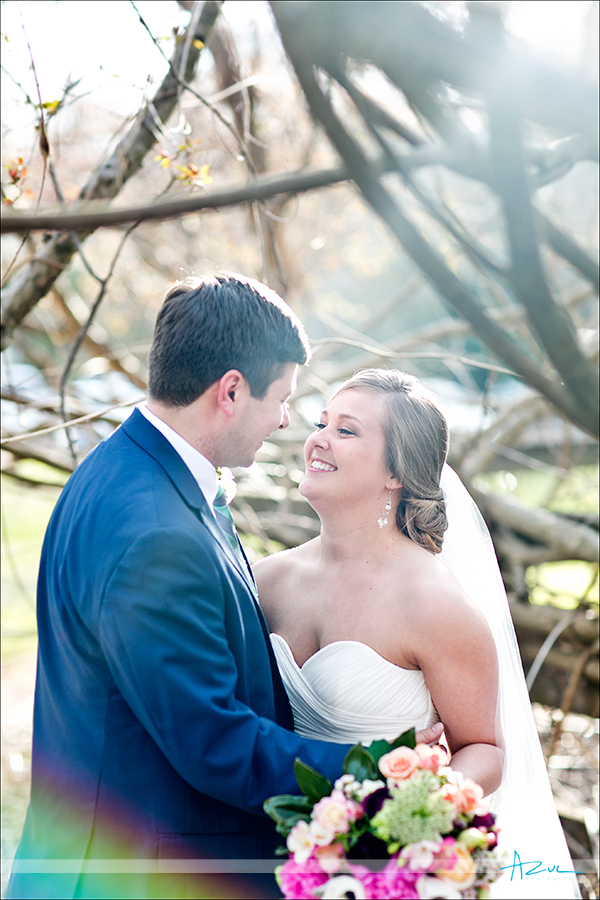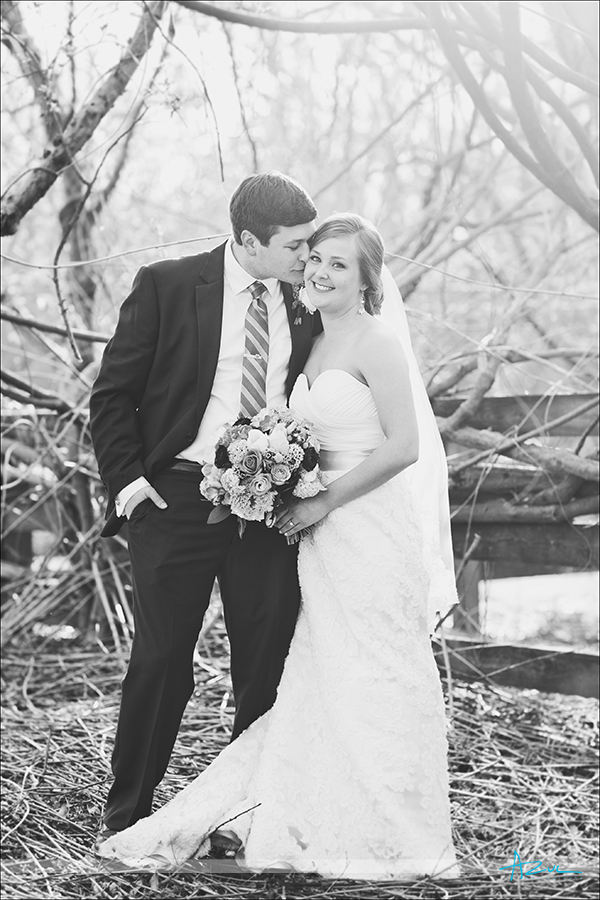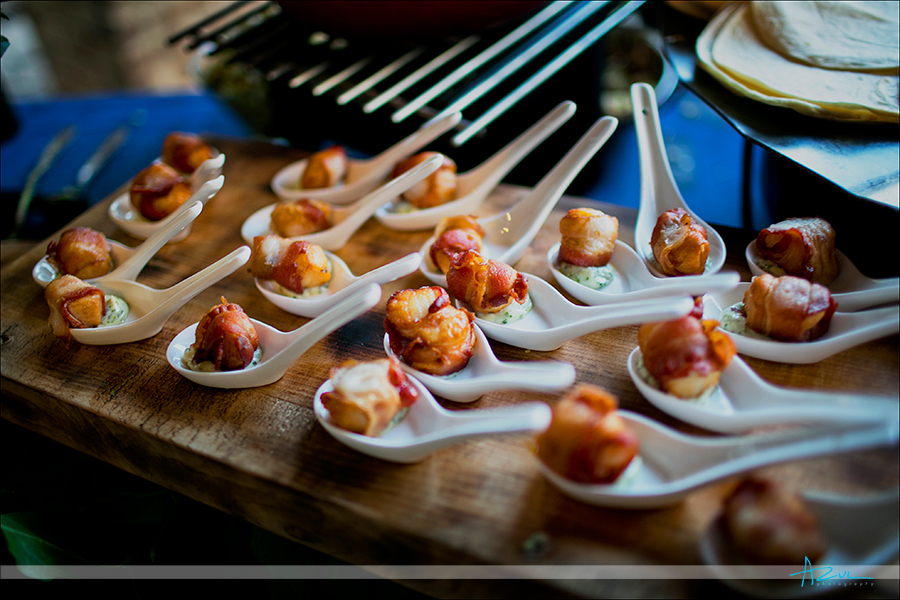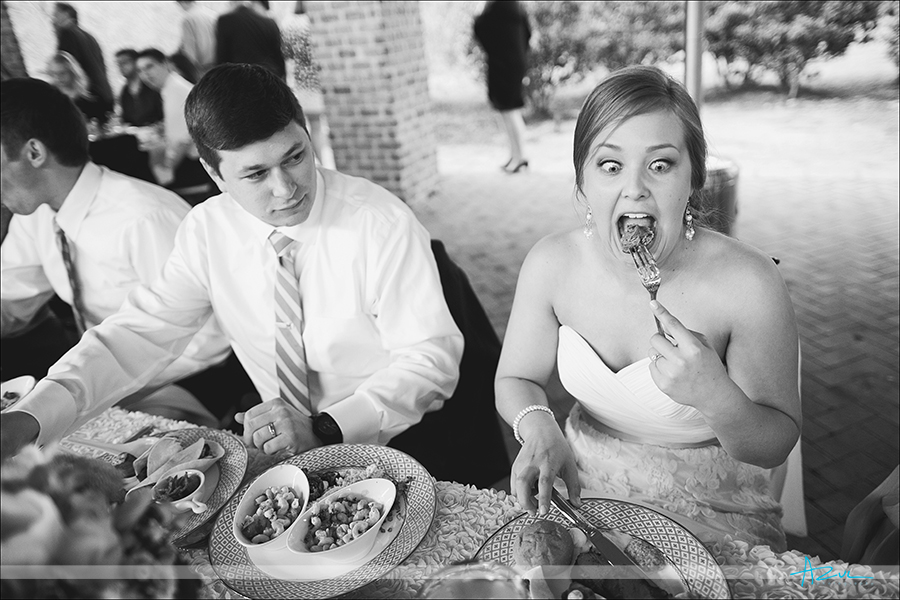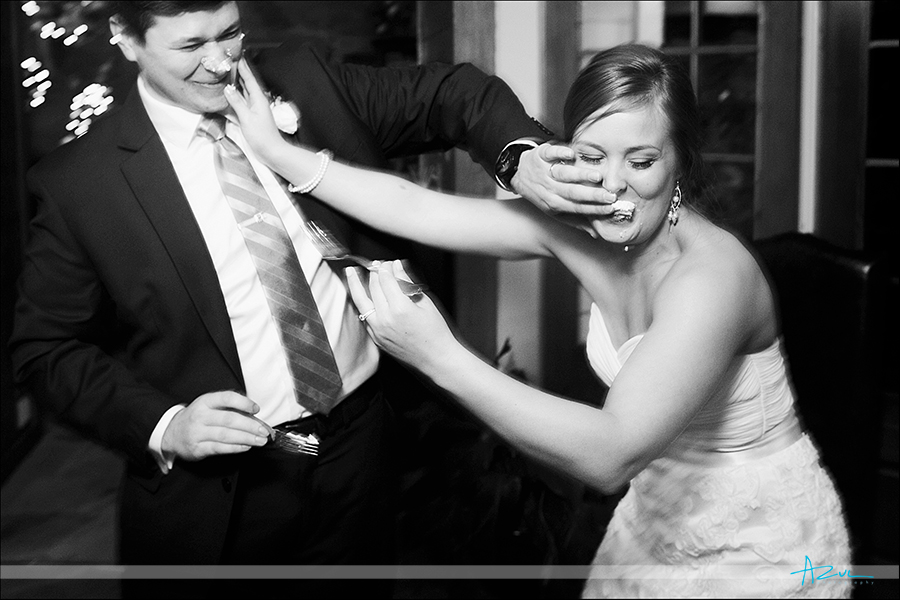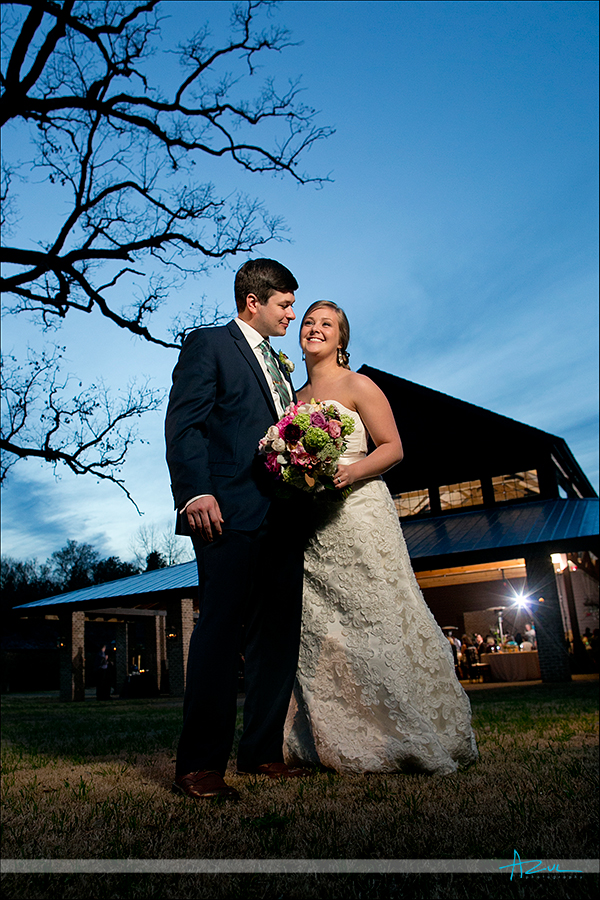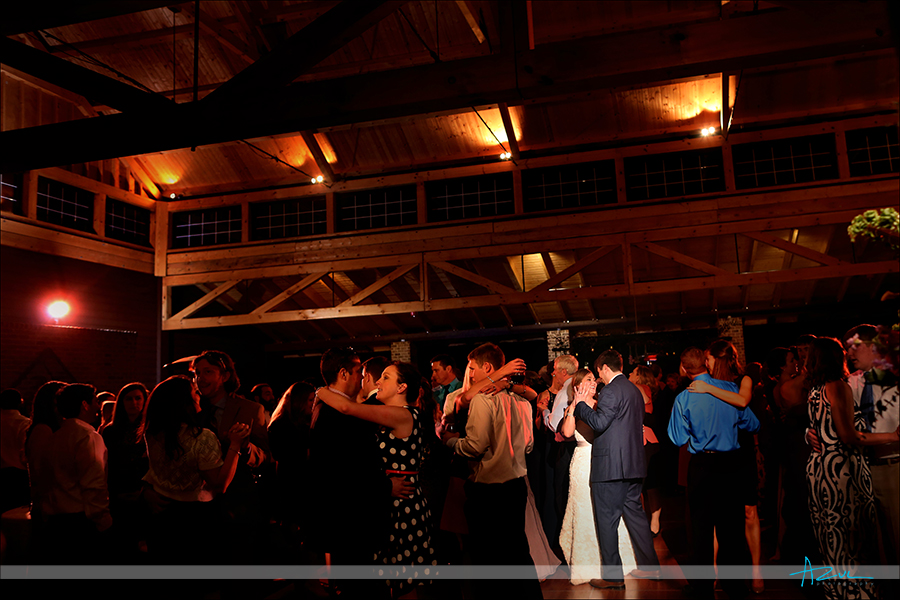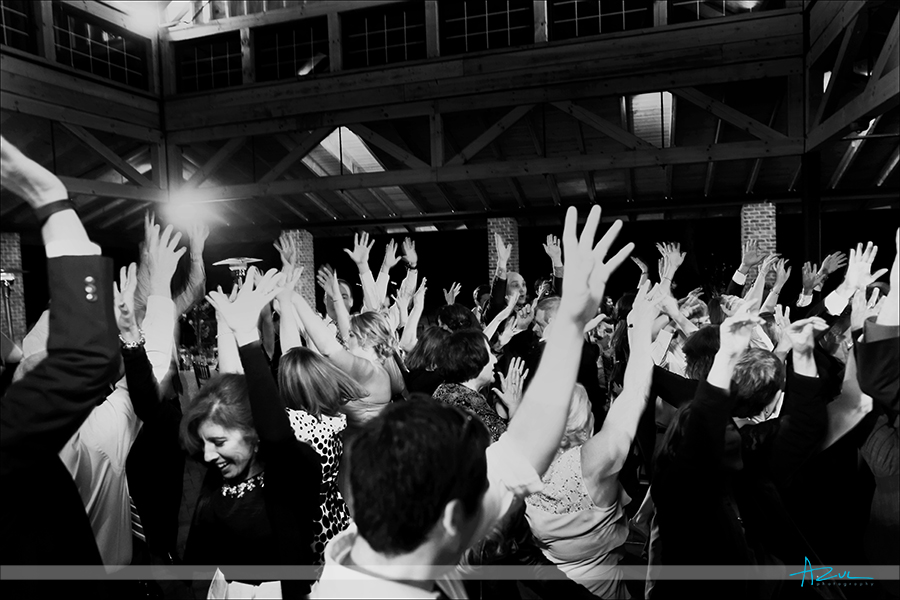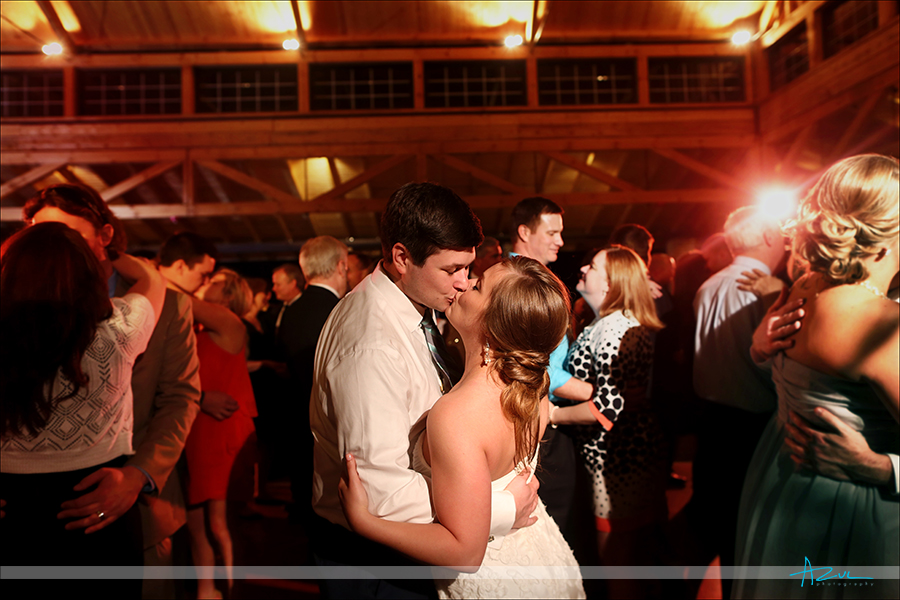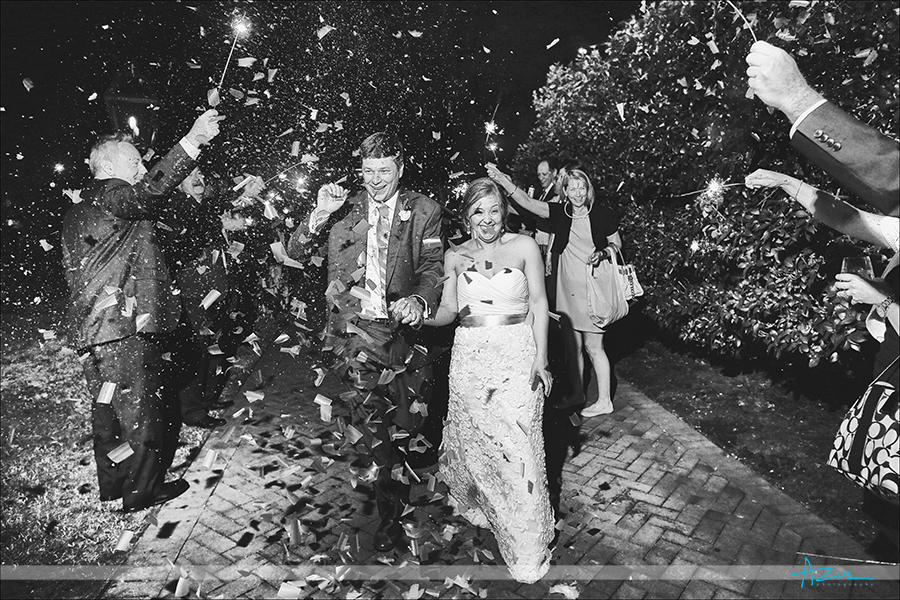 CONTACT AWARD-WINNING AZUL ABOUT YOUR WEDDING PLANS:
info@azulphotography.com | 919.270.4310